Award Goes to Film Submitted to a Roy W. Dean Film Grant That is Unique and That Makes an Exceptional Contribution to Society
Top-rated non-profit From the Heart Productions has announced producer/director Christopher Farina has been named as winner of Britt Penrod Award for his documentary-in-progress "The Bridge Ministry". Submitted to the Roy W. Dean Film Grant for Summer, the $500 prize goes to a project applying for the grant that is unique and that makes an exceptional contribution to society. The award will help support Chris continue move toward his goal in getting his film completed.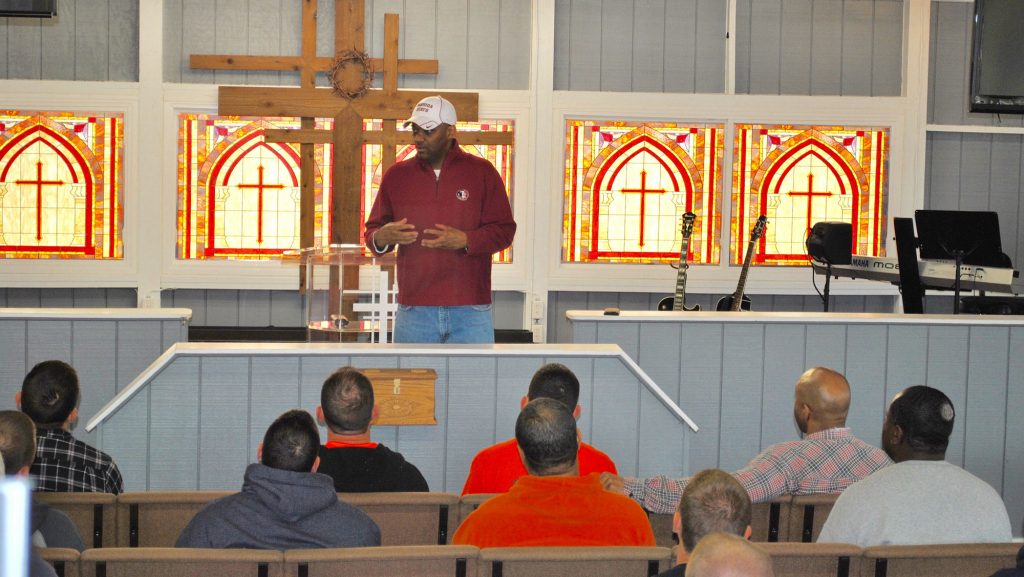 "A heart-felt decision. Humanizing individuals otherwise painted with a broad brush, absent mercy, would seem especially poignant these days," commented Britt Penrod on the winning film. "I would very much like to see the doc get made and widely distributed."
For over 20 years the Bridge Ministry has been transforming the lives of men dealing with life-threatening addiction issues by providing them with a residency in a camp where they are both taught productive job skills and are also provided with psychological and spiritual mentoring to alter their paths heading to incarceration. This film will present a portrait of this class to inspire and advocate for replicating this experience in communities across the country and beyond.
Interwoven throughout this film will be the inspiring story of the life of William Washington, founder of the Bridge Ministry. Having suffered serious trauma as a child, this led to him becoming a homeless teenager on the streets of Charlottesville, Virginia as both a user and seller of deadly drugs. He was incarcerated more than once, and while eventually facing a long-term prison sentence, he was given a chance by Judge Jay Swett to enter a program which positively altered his life.
Uplifted by this experience, he dedicated his own life to helping others who faced the same troubled path that he had been on. This led to his creation of the Bridge Ministry along with the support of others including Judge Swett.
About the Filmmaker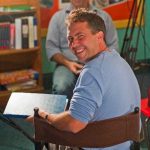 Chris Farina has produced various award-winning independent documentary films. One of his most successful films was World Peace and other 4th-Grade Achievements, which premiered at SXSW in 2010 and has played at film festivals around the world and received wide exposure on U.S. public television, as well as on international television through distribution by American Public Television (APT) between 2012-2014.
His most recently completed film, Seats at the Table, about a University of Virginia class which connects college students with residents of a juvenile prison through the study of Russian literature, has also been presented by APT for a two-year run which began on June 1, 2020. Both of those films were also finalists for NHK's Educational Media Japan Prize.
About the Britt Penrod Award
The Britt Penrod Award was made possible by a donation from longtime friend of 501(c)3 non-profit From the Heart Productions and the Roy W. Dean Grants, Britt Penrod. The $500 award will be presented to a finalist for the upcoming 2021 Roy W. Dean Grants whose film is unique and makes an exceptional contribution to society. Results of the award have no bearing on the eventual winner of any of the Roy W. Dean Grants.
Winners this year have included the documentary 26 Seconds for the Roy W. Dean Film Grant for Spring and the short film The Fog Catcher which won for the Roy W. Dean Short Film Grant
Britt is president of Giant Entertainment & Management Inc. (G.E.M.) is a Los Angeles based Film & Television Studio design and development company with in depth experience in the United States, Europe and Asia.
G.E.M. delivers knowledgeable business foundations to Studio development projects that include; Market Analysis, Site Planning, Operating Financial Evaluation, Construction, MEP & Value Engineering, Start-up of Operations and ongoing Management Services for stage-based entertainment properties.
About the Roy W. Dean Grant
Now in its 30th year, the Roy W. Dean Grant has awarded over $2,000,000 in cash and donated film services to independent films. The grant is awarded to films budgeted under $500,000 that are unique and that make a contribution to society. It has been an important lifeline for independent filmmakers that help to get their projects started or finished. Without assistance from the grant, many excellent and important films may never have been made.
Past winners of the grant include new Emmy Winners Belly of the Beast and The Love Bugs, 2019 Sundance Film Festival selection Raise Hell: The Life and Times of Molly Ivins, as well as acclaimed documentary Kusama-Infinity.
About From the Heart Productions
From The Heart Productions is a 501(c)3 non-profit dedicated to helping filmmakers get their projects funded and made. Besides providing funding through the grant, they offer film fiscal sponsorship to filmmakers. This allows donations made to films they sponsor to be tax deductible. From The Heart has helped independent filmmakers raise over $30 million through it's fiscal sponsorship program. President Carole Dean is the best-selling author of The Art of Film Funding: 2nd Edition, Alternative Financing Concepts and the new online class "How to Fund Your Film".
For More Information and interview requests, please contact:
Richard Kaufman
richard@fromtheheartproductions.com
www.fromtheheartproductions.com