Dramatic Short Fiction Film from MFA candidate at NYU Tisch School of the Arts Wins $3,000 Cash and Thousands More in Donated Production Services
From the Heart Productions, the 30-year-old non-profit dedicated to helping indie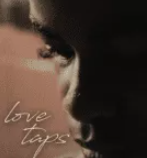 filmmakers fund their films, is proud to announce that the 2022 Roy W. Dean Short Film Grant goes to "Love Taps" from director Derrick Woodyard. The grant is awarded to a live action or animated short fiction film. It must unique and that makes a contribution to society.
An NYU Tisch School of the Arts MFA candidate, Derrick will receive $3,000 and thousands more in production services to continue help him continue his work on the project.
"We are very thrilled to have Derrick be our first student filmmaker to win a Roy W. Dean Grant," remarked Carole Dean, President of From the Heart Productions. "The quality of his work we've seen is exceptional. We expect to see many great films from him in the future."
In addition to the $3,000 cash prize, the winner will receive $3,000.00 in music and audio services from well-known composer David Raiklen, $6,000.00 in animation from Emmy award winner Charlie Canfield, $1,400 value (4 hours of sound mix session) from Silver Sound, and more from many heartfelt donors that love and support indie filmmakers.
About "Love Taps"
Love Taps is a dramatic short film that follows the experience of a young boy who decides to conceal his father's affair with another man in order to get his family back together.
This is Derrick Woodyard's film project in the NYU Graduate Film Program and continues his exploration of family themed narratives from a child's perspective. The project is the recipient of Spike Lee's 2021 Thesis Production fund and will also be executive produced by Lee.
About the Filmmaker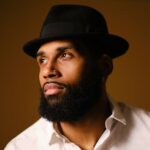 Writer/Director/Cinematographer Derrick Woodyard currently is an MFA candidate at NYU Tisch School of the Arts with a focus in Directing and Writing. His commitment to finding truth in his narratives leads him to explore the nuances of his characters through their desires, inner conflicts, and personal relationships. This search for truth is influenced by his lived experiences from which he takes inspiration. His films have investigated stories of internal moral struggles, trials of multiracial familial bonds, and the traumas of parental absence all from the lens of Black characters.
His latest project, "Love Taps" will be executive produced by veteran Director and Academy Award winner Spike Lee for which Lee has granted funding towards. This follows his last short film, "Wali & Zuri" which played at a number of film festivals around the country, for which he also received close advisement from Lee during pre- and post-production.
Derrick is a selected participant in the Facebook SEEN Black Filmmakers Program in partnership with the Blackhouse organization. He is also a recipient of the Peter D. Gould Scholarship, the Tisch School of the Arts Graduate Scholarship, and is the 2020 recipient of the Martin Scorsese Young Filmmakers Scholarship and is the 2020 BAFTA NY HBO Scholar.
About the Roy W. Dean Grant
The Roy W. Dean Grant for Short Films is the most recent addition to the Roy W. Dean Grants for independent filmmakers. The first Roy W. Dean Short Film Grant was awarded in 2021 to Lorenzo DeStefano and his film "Stairway to the Stars.
The grants are awarded to unique films that make a contribution to society. From it's inception in 1992, the Roy W. Dean Grants have awarded over $2,000,000 in cash and donated film services. Three other Roy W. Dean Grants are awarded times each year to films budgeted under $500,000.
The grants have been an important lifeline for independent filmmakers that need help to get their projects started or finished. Without assistance from the grant, many excellent and important films may never have been made.
Past winners of the grant include the Emmy winning Mia: A Dancer's Journey, 2019 Sundance Film Festival selection Raise Hell: The Life and Times of Molly Ivins, Peabody Award nominee Belly of the Beast, and acclaimed documentary Kusama-Infinity.
About From The Heart Productions
From The Heart Productions is a 501(c)3 non-profit dedicated to helping filmmakers get their projects funded and made. Besides providing funding through the grant, they offer film fiscal sponsorship to filmmakers. This allows donations made to films they sponsor to be tax deductible. From The Heart has helped independent filmmakers raise over $30 million through it's fiscal sponsorship program. President Carole Dean is the best-selling author of The Art of Film Funding: 2nd Edition, Alternative Financing Concepts and the new online class "How to Fund Your Film".
For More Information and interview requests, please contact:
Richard Kaufman
richard@fromtheheartproductions.com