Grant Application Guidelines
The Roy W. Dean Grant is available for short films, low budget independent features, documentaries, and web series. Budgets for the projects must be under $500,000.
Our goal is to create films that are "unique and make a contribution to society."
"The Roy W. Dean Grant gave me the push I needed to continue on my journey and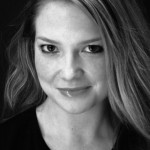 complete my film. It is an invaluable resource and award for any filmmaker faced with the enormous financial burden of finishing a feature length film. I couldn't be more appreciative of the continuous support of Carole Dean and the various partners and artists who contribute to the RWD grant. "
2010 Roy W. Dean Grant Winner Cathryne Czubek
Director – "A Girl and a Gun"
Guidelines for the Grant Application Materials
Project Proposal and Synopsis
Submit a written proposal. If you need help writing your proposal, you can listen to this description from Carole Dean's podcast from The Art of Film Funding on Blogtalk Radio.

For documentaries, please send us 2 to 6 pages on your proposal. Send additional pages for your budget and your crew. Please include a full budget with post-production. Let us know how much you have raised and what is left to raise. We want to know how you intend to raise the balance of the funds. List things like crowdfunding, grants, parties, etc.
For short films and features, we want a 1-2 page synopsis (or outline) of the film and the first 10 pages of your script. Please include a full budget with post-production. Let us know how much you have raised and what is left to raise. We want to know how you intend to raise the balance of the funds. List things like crowdfunding, grants, parties, etc.
Please be sure to tell us the following:
Style, format and approach to the material, including any distinct visual or technical elements.
What are your plans for distribution?
Are you the producer, director, what?
How is this project unique and how does this project benefit society?
What is your relationship to the material?
List name and position of proposed key production personnel (producer, director, cinematographer, editor, etc.) List their relevant experience or credits.
Steps to Completing Application
Before submitting, print or save a copy of the filled out application for your records.
On the form, there's a place to add a URL for your Sample Work (video trailer or prior work –– Vimeo, YouTube, etc.). We need to see what you have made and what your vision is for your proposed or current film..
From the Heart Productions requests a rolling "Thank You" credit to all of the donors on the grant. Your application, if chosen as a winner, may be published or used to educate other filmmakers by FTHP.
If you have any questions regarding the application, you may contact Carole at: caroleleedean@gmail.com
The Roy W. Dean Grants History
My father, Roy W. Dean, was a wonderful listener. When dad retired I asked him to move to Southern California and help me run Studio Film and Tape. Dad could have had any job in the office, but he chose to work at the front counter because he wanted to meet the filmmakers as they came in to buy their film and sound stock.
Dad loved listening to filmmaker's talk about their latest projects, and never grew tired of listening to a passionate filmmaker's pitch.
When dad passed away in 1992, I began receiving stacks of cards and letters from filmmakers all over the country who were indebted to his generosity. I read letter after heartfelt letter from successful filmmakers who told me they never would have realized their dream had it not been for Roy's generosity and kindness. It was only then that I discovered that unbeknownst to me, dad had been using Studio Film and Tape as the informal headquarters for his own little independent filmmaker's foundation. So that's where the missing inventory was going!
I walked over to my desk, sat down, and picked up a request from Bart Hawkins. Bart wanted to spend three months on the Hopi reservation to film the dying language of the Hopi tribe, and he needed $4000 in 16mm film stock to make this dream a reality. I decided then and there to start a grant program in honor of my father, Roy W. Dean, film philanthropist extraordinaire! I gave Bart the film, and the Roy W. Dean film grants were born.*
In the last decade, the Roy W. Dean Grants have grown into one the most sought after competitions in the world. This year alone, we expect to have close to $30,000 in donations for our two Los Angeles grants, and $30,000 for our New York Grant. Not bad for a covert underground operation started by a gentle 76 year-old man who just wanted to help give passionate filmmakers an opportunity to be heard!
Over the last 20 years the grant has funded some wonderful films, The Flute Player, Miss Navaho, Kusama: The Polka Dot Princess, BAM 6.6, Women Behind the Camera, A Girl & A Gun, BURNED, Shakespeare Behind Bars, American Chain Gang, Stolen and many more that are listed under grants as prior winners. We are very proud of our filmmakers and our goal is to continue to fund films and support documentary filmmakers.
Carole Dean
——————————————————————-
*
In the true spirit of "Pay it Forward," after spending two years living on the Hopi reservation, Bart completed his film HOPILAVAYI, and offered all film rights to the Hopi Nation. In appreciation for the film and its message, Brooks Institute of Photography offered a full scholarship to a Hopi student. Bart's insight, boldness, and sensitivity caught the attention of the film industry, which awarded him the coveted CINE Golden Eagle Award, and the Townsend Tenacity Award. HOPILAVAYI was shown in national and international film festivals.