Fiscal Sponsorship Program
From the Heart Productions Fiscal Sponsorship Program is uniquely designed to help independent filmmakers get their films funded.
Our "boutique" program sets itself apart by offering hands-on personalized attention, support, and film funding advice from our board members and staff.
We have over a quarter century of experience helping filmmakers raise money.
Combined with offering donors tax deductions for donations, fiscal sponsorship with From the Heart Productions gives filmmakers a powerful ally along with exceptional tools with which to raise money for pre-production, production, or post-production.
Among the key benefits From the Productions Fiscal Sponsorship Program offers filmmakers are:
Expert Guidance on Creating Successful Crowdfunding Campaigns on Kickstarter, Seed&Spark, Indiegogo, and our own platform hosted by WeDidIt.

Free

Consultation on Creating Plan for Fundraising for Your Film
Bi-Monthly Film Funding Guidance Class

Your Own Free Fundraising Page for Your Film
We've helped filmmakers raise over $30 million for their films to date.
We can help you raise funds for your documentary, short, narrative feature, or web series and help you realize your dream of getting it completed. Our president, Carole Dean, explains how you can benefit in this video.
Get Money and Guidance to Make Your Film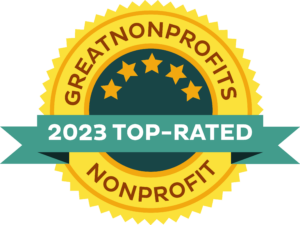 From The Heart Productions has been helping filmmakers get their projects made for over 30 years through the Roy W. Dean Grant.
We pioneered fiscal sponsorship for filmmakers. Through our Fiscal Sponsorship program, From The Heart continues its mission to encourage and bring to fruition unique projects with compelling stories that might otherwise have never been made.
Your job is to create. Our job is to make it possible for you to see your creation become a reality.
As a 501(c)(3) public charity, From The Heart Productions Inc (FTH), sponsors projects with our nonprofit status. This allows you to solicit donations that are tax deductible for your donors. That gives people a powerful incentive to give money to your project.
We want you to be able to spend as much time producing it as possible while we guide you to bring in money.
Why You Should Choose From The Heart Productions as Your Fiscal Sponsor:
Donations Paid in 10 days.

Donations are

Tax Deductible for Donors

.

Films Get Their own Project Page

on our own fundraising platform. It was created with non-profit fundraising experts WE DID IT. You can add video, pictures, call to actions. You can link your project's page to your website as your donation page. Each project page comes with a unique web address that you can send out to potential donors.

Get Your Own PayPal Donation Button for Your Website

.

We'll send you information on how to embed it in your website along with a link you can send out in emails and share on social media. You will also receive a QR Code to collect donations at events

.

Raise Money on Kickstarter, Seed&Spark, and Indiegogo

. We partner with them so you can use your fiscal sponsorship at a reduced fee to allow your donors to make tax deductible donations to your campaign.

Bi-Monthly Film Funding Guidance Class

– Every two weeks, Carole Dean and staff have a weekly conference call for all the fiscally sponsored filmmakers. Calls offer tips on crowdfunding, manifesting money, and setting goals. You can even practice your pitch!

Special Fiscal Sponsorship Rate to Help

Create Successful Crowdfunding Campaigns

. Email CaroleLeeDean@gmail.com or call 805-984-0098 to discuss rates.
Reduced Fees for the More You Raise. Email CaroleLeeDean@gmail.com for our reduced fees for sponsorship based on the funds you raise.

Get Support on

Developing a Fundraising Strategy

. Carole Dean and FTH staff will discuss with you how to construct a creative, successful fundraising campaign that will meet your goals.

Apply for Grants That Require Fiscal Sponsorship

– There are hundreds of grants for filmmakers offering thousands to help complete our project. Many require being associated with a non-profit.

Get Help Creating

a Great Grant Proposal

. We know what grantors want and can advise you how to create your proposals and submit materials.
Personal Attention. We will be there for you when you need us with advice drawn from years of experience. We are even available for face to face meetings.
Special Film Industry Discounts.
We accept

non-cash donations of equipment, materials and reduced fees.

We send a letter to the donor and give them a tax deduction for the donation of goods or equipment or discounts. This is included with your sponsorship.

We can set up

recurring payments from donors

.
Improve Your Pitch to Investors. Carole Dean, president of From The Heart Productions and author of "The Art of Film Funding: Alternative Financing Concepts" will help you create a "stick story pitch" for maximum returns.
Fine Tune Your Trailer. We've seen thousands through the Roy W. Dean Film Grant. We give you trailer tips for fundraising and crowdfunding.

Donations Can be by Check, Credit Card, Stocks, Bonds and Crypto.

We Can Pay Your Vendors for You Out of Funds Received.

For more information email CaroleLeeDean@gmail.com

.
Have Questions About the Program and Donations. Check out our FAQ here
Not Sure About Fiscal Sponsorship? Get a FREE Consultation
Take advantage of a free 15-minute consultation that will explain the benefits of fiscal sponsorship and the advantages of working with a top-rated non-profit like From the Heart Productions.
Choose service: Discuss Fiscal Sponsorship when booking

What is Required for Fiscal Sponsorship with From the Heart Productions
1. Your project must be a film or media project.
2. You must have the potential of getting the project completed.
3. The project for which you are fundraising must have a goal of at least $10,000.
4. You must be a US citizen or have proper U.S. tax reporting status.
4. You must submit the online application.
Fees
There is a 6% fiscal sponsorship fee for all funds raised. (There is also a 2% fee for donations via credit card.)
We've got a sliding scale that reduces your fees based on what you raise.
Also, we set our discounted structure by the filmmaker, not the film. That means by staying with From the Heart Productions as your fiscal sponsor for multiple projects, we count the funds you raise on each film towards your reduced fees. For more information email caroleleedean@gmail.com
How to Apply
Complete the From the Heart fiscal sponsorship application form and be sure to follow instructions. After your application is submitted and reviewed. If accepted, we will send you a contract.