Intentional Filmmaking Class
4 Month Course Taught by Indie Film Funding Experts Carole Dean & Tom Malloy
Learn How To Get Your Film Funded
Do you know how to get your paperwork, pitch, and budget to a point where you can close donors and investors with confidence?
Do you know how to motivate people to support you and donate your project?
Film funding experts Carole Dean and Tom Malloy have the answers for you!
They will guide you and inspire you to get your film funded in their Intentional Filmmaking Mastermind Class.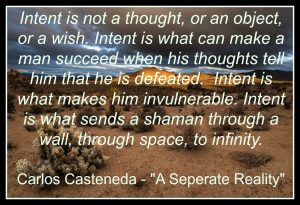 Get Your Film Funded
The successful Intentional Filmmaking Class is now in its 10th year. It has helped many filmmakers, anxious and confused about how to finance their projects, get on track to have their films funded and completed!
It's taught by Carole Dean, author of The Art of Film Funding, 2nd Edition: Alternative Concepts in Film Funding and Tom Malloy, author of Bankroll, 2nd edition: A New Approach to Financing Feature Films.
Is This Class for You?
It is if you have a documentary, short film, feature, or web series that needs money to get made.
Together, Carole and Tom provide step-by-step guidance for filmmakers so they can create a detailed plan for funding their film.
Filmmakers are also taught how to use their power of intent to manifest their goals for funding and get their films made.
You Can Take Class From Anywhere…Listen to It Anytime
Classes are conducted via scheduled conference calls. No need to worry about missing a class. All classes are recorded and available for listening for class members.
Limited Class Size
The Intentional Filmmaking Mastermind Class is limited to a maximum of just 15 students. Carole and Tom want to be able to help each class member with their individual challenges and help create their success.
Bonus Monthly Personal Consultations for Each Class Member
Tom and Carole want to make sure each class member stays focused and on track with the funding plan created.
Every class member receives a once-a-month personal month consultation with Carole Dean together with Tom Malloy.
Combined, Carole and Tom charge nearly $2,000 for a personal consulting session. As a class member, you will get 3 consultations included in the class.
Special Gift! The first 5 people to register for the Intentional Filmmaking Class will receive a free film analysis from Largo.AI
Largo is a cutting edge program that uses artificial intelligence to analyze your film and provides detailed reports on many crucial areas.
These include financial projections for streaming and box office, screenplay and character analysis, casting suggestions, genre and demographic breakdowns, comparable films, and other important data. This can be invaluable for making decisions related to your hiring and overall production, and for approaching investors and distributors. The system is most beneficial for feature films, but we can also generate useful information for documentaries or series.
We will run analyses in Largo.AI for the first 5 filmmakers who register for the Intentional Filmmaking Class that request this.
You provide us with a script or treatment and fill out a questionnaire about your production and we run the report for you.
It is normally very expensive for independent filmmakers to run reports through Largo, and they require a substantial fee if your film gets funded. We have a special agreement with Largo through our non-profit that gives us access to the system at a discounted rate without these additional fees for a limited number of films. We will run 1 analysis per month for 5 months in the order that people register beginning in September.
You can visit https://home.largo.ai/ to learn more about the program.
Intentional Filmmaking Mastermind Class Instructor – Carole Dean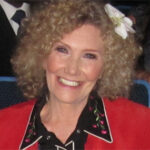 She is the founder and President of From the Heart Productions, a top-rated 501(c)3 non-profit, dedicated to helping indie filmmakers learn how to fund their films.
She established the Roy W. Dean Film Grants, is a winner of the WIFTS Lifetime Achievement Award, and is author of the best selling film funding book The Art of Film Funding, 2nd Edition: Alternative Financing Concepts.
Over 30 years, she has helped indie filmmakers raise over $30 million for their films and helped them get their films made.
"This class will empower you with knowledge.
Your mind is your greatest asset and our job is to teach you how to use it to make and fund your film.
We start by teaching you how to create a captivating proposal, an engaging trailer, and help you create an action plan for funding success. b
We will show you how to find and attract investors/donors then how to pitch them to get your film funded."
– Carole Dean
Intentional Filmmaking Mastermind Class Co-Instructor – Tom Malloy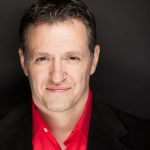 A critically acclaimed actor, Tom decided to produce his own films and raised $25 million dollars. He is the author of Bankroll: A New Approach to Financing Feature Films.
Hear Tom teaching on this event https://youtu.be/9VJzzndP6jc
Tom Malloy is a true Independent filmmaker. He is an actor/writer/producer/director. He's raised over $25 million in private equity for films. He has produced 17 films. Tom's written 30+ screenplays, and optioned, sold, or made into movies 24 of those screenplays, and he's starred in a bunch of movies, including Love N' Dancing and the Alphabet Killer.
He's also the President and co-owner of Glass House Distribution, a sales and distribution company, that now represents close to 100 films in their catalog and they recently opened a TV division. He Co-Owns FilmmakingStuff, one of the most popular film blogs online, and his book Bankroll was the gold standard book on film financing. Lastly, after 36 films as an actor and 17 films as a producer, he added Director by directing the film Ask Me to Dance.
Experts in in film distribution, sound editing, entertainment law, and more will show you how to get the best deals and stretch the dollars you raise.
By the end of the class, you will be 115% confident that you will get your film funded!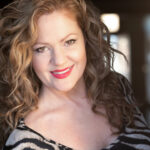 "Carole and Tom's Intentional Filmmaking Class is a rare find. It is difficult in this industry to meet people willing to truly show you the ropes, that are as knowledgeable and honest as they are kind and supportive. These two instructors are gems, and really have your best interest at heart."
— Sheri Winkelmann, Screenwriter/Actress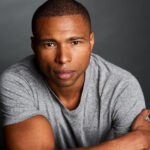 "Working with Carole has changed my life for the better. The material I learned in the class helped me to understand the full feature filmmaking process and how to cut costs in order to get the film made. Besides the course, Carole has always been there to support. She is always willing to go the extra mile to boost your morale and help you find your voice. If you're looking for a course to understand independent filmmaking, I highly recommend taking Carole's course."
– Jonathon Smith, Actor/Filmmaker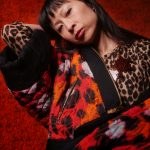 "From the Heart Production's Intentional Filmmaking Class is a motivation and confidence builder to not just completing your film, but building the foundation to be able to reach the widest audience possible. This class had something to offer for filmmakers of all levels, from emerging to experienced filmmakers.
It's inspiring to be in the same class with other filmmakers whose work you admire – a testimony of how valued this class is. Carole and Tom are bright lights along the arduous journey of making a film. They were so supportive by giving us the tools, advice and encouragement to have the confidence to achieve our goals."
— Fuschia Lin, Filmmaker/Artist
You can be at any stage of production to take this class.

You set your own goals.
You can see the class outline here: Course Outline »
Limited Class Size – Now Accepting Enrollment for Spring 2024 Class
Special Offer – Are You a Graduate of the Intentional Class?
You can take it over for a discounted fee. Many times, the universe interrupts your best plans. Did this happened to you and now you are back focused on your film?
Now is the time to join us again for 8 incredible sessions and 4 personal consultations on your film with Carole and Tom.
Just the 4 consults normally cost nearly $6,000. You can take this class over for $295.00, however, we are limiting this to 3 graduates.
Just send an email to CaroleLeeDean@gmail.com to reserve your space.
Create a Strong Fundraising Foundation
One-on-one meetings to discuss your strengths and how to improve your project.

Each class member gets a private consultation with Carole Dean and Tom once a month.

Create 6 month funding goals.

Each filmmaker lists what they want to achieve and Carole will help them create an action list to reach those goals.

Perfect your pitch

. Tom and Carole will help you create a pitch that works to get you funded. People make decisions in under 60 seconds. They will assist you in crafting a pitch that grabs an investor's attention.

If your trailer is not bringing in money, Carole will help you fix it so it does.

She has seen
thousands over the years judging the Roy W. Dean Grant and knows which ones work and which ones don't.

Your proposal is analyzed, fine tuned, or reconstructed

. Does it have what is needed to win grants, get donations, secure investors? Don't have a proposal? Carole will create one with you.

You will be given a 10 page outline of all 11 windows of distribution.

We cover each window in class. During the 5 months, you work on one page at a time until this is completed. This is what you need to win grants, collect individual donations and for corporate donations.
Learn How to Get the Funding and Financing You Need
Closing your donors.

Finding strategic partners.

Who they are, where to find them, how to approach them. What benefits you have from them.

Review and improve your film's web site

. Work on key words, Google searches for your market, outlining your market/audience for the film. Where to find them and how to connect to them. Building your data base while making your film is a major issue today.

Learn successful crowdfunding

. From the Heart was one of Indiegogo's first partners and

we've helped raised over $4 million for independent filmmakers through crowdfunding

.
We teach funding parties, how to do it and be successful.
We teach setting up one on one meetings.
We teach successful letter writing campaigns.
You will learn how to manifest your success. The works of great writers and philosophers will be shared and you will be shown how to intend for your success. Your mind set will change and you will be confident and sure that nothing can stop you from raising money for your film.
Guest Instructors
Getting your film funded means knowing how to save money as well as getting the most and best you can within your budget. Get tips and advice from our experts.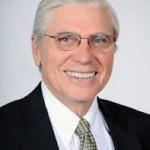 Kent Hamilton – Production Insurance. Kent is a respected entertainment insurance broker in the motion picture community. As Executive Vice President of the Truman Van Dyke Company for over 25 years, he insured thousands of films, commercials and television productions throughout the US and in many countries of the world.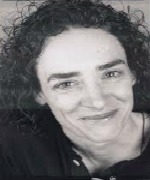 Karen Everett – Editor is one of the world's leading documentary story consultants, a pioneer in the emerging genre of transformational films and a powerful voice in the movement for conscious filmmaking. As the guiding force behind New Doc Editing, LLC, she has advised hundreds of filmmakers. Her visionary leadership and deep understanding of narrative structure has helped many filmmakers get their documentaries screened at Sundance, PBS, HBO, and other top documentary venues.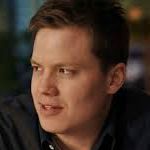 Jason Brubaker – Film Distribution. Finding a traditional distribution deal is increasingly challenging. Nobody knows this better than Jason Brubaker. After failing to garner a traditional distribution deal for his first feature, he figured out how to market and sell his movie online. With his easy to follow, step-by-step system, Brubaker shows independent filmmakers how to maximize movie profits without the middle-man!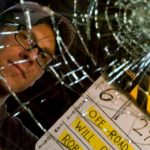 William Dickerson – Microbudget Filmmaking. Filmmaker and author whose debut feature film, "Detour," was hailed as an "Underground Hit" by The Village Voice and nothing short of "authentic" by The New York Times. He recently completed his third feature, "Don't Look Back." His award-winning work has been recognized by film festivals across the country. His first book, "No Alternative," was declared, "a sympathetic coming-of-age story deeply embedded in '90s music" by Kirkus Reviews. His latest book, "DETOUR: Hollywood: How To Direct a Microbudget Film (or any film, for that matter)," is available now. He is currently crowdfunding his next film on Indiegogo: http://igg.me/at/noalternative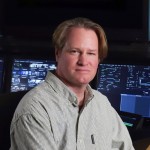 Sam Dlugach – Colorist. He's been coloring moving images for 25 years and has worked as final colorist in every imaginable genre. Credits include music videos, TV series "Frazier," and many features, including "The Conscientious Objector," "Family," and "Dopamine."
Listen to Sam on a prior class »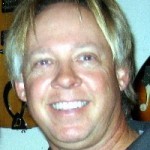 Jerry Deaton – Sound. Jerry is owner of AUDIOKUT; is a full-service affordable audio post production company specializing in small and medium-sized independent films, commercials, web content and T.V. productions. Services include: ADR, Digital Foley, Music Editing, Dialog Editing, Sound Effects Design, 5.1 Mixing, Audio Restoration, M&E mixing, Audio Layback, Music Production, Score Composition, and access to a large in-house source library.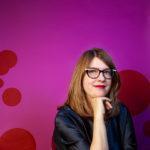 Heather Lenz – Director, Writer, Producer – Director and Producer HEATHER LENZ is drawn to telling true stories of trailblazers, underdogs, and people who have not walked the beaten path. Lenz is best known for "KUSAMA-INFINITY," a feature-length documentary about Yayoi Kusama, a Japanese artist who overcame sexism, racism, and mental illness on her path to becoming the top-selling living female artist in the world. "KUSAMA-INFINITY" premiered at the Sundance Film Festival where it was acquired by Magnolia Pictures. The film was also theatrically released internationally. Lenz was a 2018 Critics' Choice Award nominee for best first-time director for her work on "KUSAMA-INFINITY." In 2019, she was awarded The Women's International Film and Television Showcase Foundation International Visionary Award in Documentary Film. Lenz is a Film Independent Fellow who earned her MFA at the University of Southern California in Film and Television Production.
Not Sure if Class is Right for You?
Call Carole. She will answer any questions you may have. 805-984-0098. You can also email her at caroleleedean@gmail.com
Next Class
Class starts February 12th, 2024
Cost
$730 for 8 classes and 4 personal consultations.
Early Enrollment Discount:
$630 if purchased by January 11th.
$680 if purchased by January 18th.
Can't Pay All at Once?
You can pay for the class in 3 credit card installments. 50% down, 25% in 30 days and balance in 60 days! For more info email caroleleedean@gmail.com
Class Schedule
All classes will be at 9AM PT or PDT. They are every other week. Each class is approximately 1 hour 30 min in length.
2/12/24 PDT
2/26/24 PDT
3/11/24 PDT
3/25/24 PT
4/8/24 PT
4/22/24 PT
5/6/24 PT
5/20/24 PT