Carole Dorothy Joyce Grant for Student Filmmakers
From the Heart Productions is excited to announce the inauguration of the Carole Dorothy Joyce Grant for Student Filmmakers.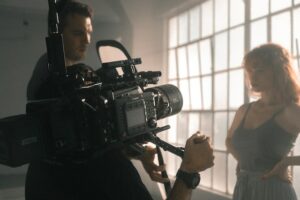 The grant seeks films from student filmmakers enrolled in university, college, community college, extension courses, or high school that need help starting or finishing their film.
Films must be unique and make a contribution to society. Films can be short or feature length narratives or documentaries, but must be budgeted at $50,000 or less. Student Filmmakers from any country are welcome to apply.
Winner Will Receive $3,000 and Donated Services
The recipient of the Carole Dorothy Joyce Grant will receive $3,000 cash. Winner will also receive donated services and products from those who support student films.
3 Free 1-Hour Consultations for your Film from Carole Joyce
50% off the cost of 8 sessions of the Intentional Filmmaking Class
20% discount of Crowdfunding Campaign Setup, Management and Consulting from Jenny Waldo
10% discount on Broker Fee with Debbie West from Movie Insure
15% off of expendables from Filmtools
35% discount for lighting services from PASKAL LIGHTING, HOLLYWOOD
40% discount on printed materials ( Postcards, Posters, Press kits, Business cards, etc.) from Copymat, Hollywood.
10% discount on DCP conversion service and use facility for no charge.

Chris@simpledcp.com

$110.00 Session for free from Breianne Pryse to clear and strengthen energy, get clarity and dissolve blocks
20% Discount on Design Services for your Pitch Deck, Website, and/or Poster from Adam Heyes
Free consultation, marketing material creation and design and marketing/strategizing for producer-writer-director team for solicitation of distribution from Smart Girls Productions
Click here to apply to the grant.
Deadline for Application
Deadline to apply for the grant is November 30th, 2023
Finalists for the grant will be announced in March of 2024. Winner will be announced in April of 2024.
Why We Created the Carole Dorothy Joyce Grant for Student Filmmakers
Since its founding in 1993, From the Heart Productions has offered grants supporting independent filmmakers that are also available to students.
Carole Joyce, as Director of our Roy W. Dean Grants, consults with many of those who applied for those grants. She was touched by how many student applicants told her of the lack of grants for student filmmakers.
As a graduate of Brooks Institute and an award winning student filmmaker herself for the documentary "Survivors," Carole knows how difficult a task students have in creating and funding their work.
Carole, who is the granddaughter of Roy W. Dean, and From the Heart Productions want to support student filmmakers and encourage them to make films with stories told with passion that enlighten us about our lives and the world we live in.
Every Filmmaker Gets Help for Their Project by Just Applying
Each applicant will be offered the opportunity to receive a 15-minute consultation on their film.
Filmmakers can get advice on how to find funding, build up a database of donors or investors, market their film, and more.
For More Information
For more information on the grant, please email info@fromtheheartproductions.com or call 805-984-0098.