Mission Statement
From the Heart Productions is dedicated to helping independent filmmakers with unique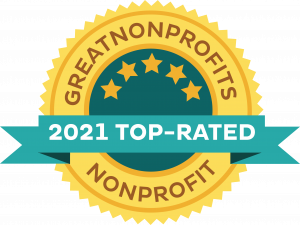 films that make a contribution to society get their films funded. The films can be narrative films, documentaries, short films, and web series with compelling and powerful stories, told with passion.
To help filmmakers, From the Heart Productions offers:
Fiscal Sponsorship Program – Filmmakers can offer tax deductions to donors under this program. They can apply for grants that require working with a non-profit. Through our program, filmmakers have raised over $30 million for their projects. Our filmmakers get a free consultations on raising money for their film, bi-weekly Film Funding Guidance Classes, and a fundraising platform designed for fiscally sponsored projects.
Roy W. Dean Grants – Awarded to unique films that make a contribution to society, there are 3 grants each year. Since 1992, the Roy W. Dean Grant has been a lifeline for many excellent films, that without it's help, may never have been made. Each grant is worth around $30K in cash and donated production services
Intentional Filmmaking Class – Twice each year, this innovative class is offered to filmmakers seeking to improve their fundraising. Each filmmaker is helped to create a 6 month funding plan for their film. Classes include personal consultations, guidance on improving their pitch and their proposals.
How We Got Here
In the late 60's, From the Heart Productions founder and president Carole Dean created a company by inventing a business that bought leftover film stock from studio productions.
It also created a golden opportunity for independent filmmakers.
Selling it at a discount to new film, her business finally gave independent filmmakers a chance to make their films by creating an affordable supply of film stock (the only medium available to shoot on at the time). It's no coincidence that the beginning of her business coincided with the renaissance of independent film in the 70's.
Through her company, Studio Film & Tape, Carole got to know and appreciate the filmmakers she worked with and the struggle they faced in getting their projects to the screen. Many had talent, passion, and a great story. But, like most artists, they did not have a clue about raising money. What was heartbreaking was seeing those with films with important subjects, that tackled social issues, that needed to be told, sometimes never get funded.
Her father, who worked with her, also saw their plight as well. She caught him giving film away to filmmaker T. Bart Hawkins, who was desperate to get funding for his documentary, "Hopilavi", which told of the of the Hopi Indians efforts to preserve their language.
Instead of getting mad, Carole created the Roy W. Dean Grant for unique films that contribute to society. "Hopilavi" was the first grant winner.
The founding of From the Heart Productions followed soon after. It came in the wake of drastic reductions in documentary fund by the National Endowment for the Arts as well as state and municipal arts funding sources.
The ultimate goal in creating the Roy W. Dean Grant and From the Heart Productions is to establish a family of filmmakers and donors who understand the importance of independent filmmaking.
There is a great need in our industry to help the least funded, most dedicated, passionate and determined group of filmmakers in our business – the independent filmmaker.
What it Means
It means we love films and want to help them get made. Documentaries, features, shorts, webisodes, and whatever other forms the future holds for the art form.
It means we love filmmakers. We love their artistry and their commitment. We especially appreciate those that take risks and tackle important themes and stories that others ignore.
It's a struggle for these filmmakers to get those films produced. The most difficult task for a filmmaker is to have to create while trying to raise money. Our goal is to make it easier for them to get funding so they can concentrate on their work.
Our office is in California, but we assist filmmakers across the country and around the world.
For more information, please email us at info@fromtheheartproductions.com
Our Heart and Soul
by Carole Dean
When I founded From the Heart, I always felt it was more than just an organization certified as a non-profit by the government. There's a reason I put Heart in the name. I put it there because I knew it would touch and help the lives of so many people. And, like anything with a heart, it also has a soul.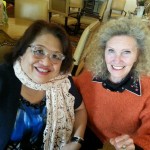 From The Heart Productions reaches throughout the Universes (both Known and Unknown) to assist Filmmakers in the journeys from idea/concept through finished product. It encourages and supports the concepts of visual voice, creative soul, actualizing human potential, social justice and equality, extended education, industry and government transparency and anything and everything else that improves and enhances the human experience.
The Heart of From The Heart Productions contains kindness, generosity, support and understanding for filmmakers from concept through finished product. It's deepest desires provide the place and space for them to create a deeper awareness and understanding of their projects and themselves. Filmmakers know they can trust From The Heart Productions to assist them with their film funds, fundraising activities, ideas and dreams, and finished products.
The Soul of From The Heart Productions creates unique classes and educational opportunities that keep filmmakers current in trends and technologies as well as providing practical information to raise money for their films. This unerring dedication creates long term relationships and an ever-expanding pool of industry experts as contributors to the grants and classes.
The Imagination of From The Heart Productions chooses to create $10,000,000 of fiscal sponsorships each year, sponsors Academy, Sundance, and Tribecca Award Winning Films and Filmmakers, and gives multiple grants to filmmakers each year.