Crowdfunding Your Indie Film with From the Heart Productions
From the Heart Productions Inc is a non-profit crowdfunding pioneer and leader in raising money for independent filmmakers. Our fiscal sponsorship program works with all major crowdfunding platforms. We've even got our own!
We've helped filmmakers raise over $4 million dollars for their documentaries, narrative features, short films, and web series.
Through our fiscal sponsorship program, you'll receive guidance, credibility, and assistance that can increase your crowdfunding returns on:
Kickstarter
Seed&Spark
Indiegogo
Our WeDidIt platform for Fiscally Sponsored Filmmakers
The WeDidIt fundraising platform has many benefits including adding donor perks, peer-to-peer fundraising, and text-to-donate, that are not offered together in any other the other platforms. Donors can cover credit card and platform fees. You can learn more about it here.
Our fiscal sponsorship program will work with all the above platforms.
How We Can Make Your Crowdfunding Campaign a Success
Tax Deductible Donations
From The Heart Productions is a 501(c)3 non-profit dedicated to helping independent films find funding. As a non-profit, we offer fiscal sponsorship to filmmakers. Those that are accepted into our program can accept donations for which the donor receives a tax deduction.
When you crowdfund under fiscal sponsorship, a tax deduction creates a powerful incentive for your followers and supporters to donate more to your campaign.
"Choosing From The Heart Productions as our Fiscal Sponsor has been one of the best decisions we ever made. Not only does Carole Dean have tremendous experience and knowledge at funding films, she has the biggest heart and sincere desire to help you fulfill your dreams. They couldn't have chosen a better name! "
Producer/Director Lynn Pelletier and Malina Fagan "The Coverup"
Donors Know a Top Rated Non-Profit is Sponsoring Your Project
Donors want to know that a nonprofit is watching the money.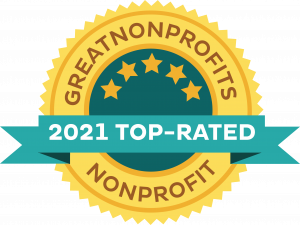 When they check on you, they'll find that watching their money is a top-rated 501(c)3 non-profit who can assure them the funds raised are being spent on the film. This increases your donations.
When you are fiscally sponsored by From the Heart, donors will know you've been accepted and supported by a respected non-profit organization that for 29 years has funded and nurtured hundreds of films.
Experience Helping Create and Support Successful Campaigns
Indiegogo reached out to us in 2011 and made us one of their first partners in crowdfunding. Since that time, we've helped hundreds of film crowdfund and get the money they need to fund their films.
2 Free Consultations to Help You Set Up Your Campaign
Our experienced crowdfunding staff will discuss with you setting up your goals, selecting perks, and improving your trailer to raise money
Carole Dean, author of the best selling "The Art of Film Funding, 2nd edition: Alternative Financing Concepts" and president of From the Heart Productions, is available for crowdfunding consultations.
She will review and analyze your project materials and give you a half hour consultation to help you get the results you need.
Need Kickstarter Help? We know of Kickstarter campaign genius that we can connect you to. Just email caroleleedean@gmail with an outline of your film.
Increased Visibility for Your Project
Our newsletter goes out each month to thousands of our followers which include filmmakers and donors. We highlight different crowdfunding projects each time.
Other Benefits of Crowdfunding with From the Heart
Our Own Crowdfunding Platform
WeDidIt was designed by non-profit fundraising experts. You can create your own fundraising page, add videos, pictures, and calls to action.
Donors get the opportunity to pay the 3% platform fee and credit card fees. Over 70% of donors take advantage of this which cuts the fees you pay in half.
Click here for more information.
Special Fiscal Sponsorship Crowdfunding Rates
If you are going to work with a fiscal sponsor, we offer reduced rates for funds raised through Indiegogo, Seed&Spark, and Kickstarter
If you would like more information on those rates, please email our president Carole Dean at caroleleedean@gmail.com
Special Discounts on Film Production Services and Goods
From The Heart Productions founded the Roy W. Dean Film Grant. The 3 grants each year award nearly $100k in cash and film services each year to filmmakers. Our generous grant donors have agreed to help our fiscally sponsored films as well.
You will get discounts on camera lens rentals, legal services, hard drives, marketing, and even audio editing from nationally recognized individuals and companies.
A full list of the discounts can be found at Fiscally Sponsored Filmmaker Discounts
Help Other Filmmakers Get Their Films Made
A large portion of the fees go to support The Roy W. Dean Grant. The grant is awarded 3 times a year to films that are unique and make a contribution to society.
These are extraordinary films that have not been able to find the funds to start or need assistance to get finished. They deal with important, often life changing subjects. Without the grant, they may not ever get made.
Thanks to those filmmakers that have crowdfunded with us , we've been able to double the cash portion of the grant. You can check out our grants at Fromtheheartproductions.com/film-grants
For More Information
Each crowdfunding platform is unique and requires different set up procedures when working with a fiscal sponsor. Please contact info@fromtheheartproductions to learn how we can work with you and the platform of your choice.