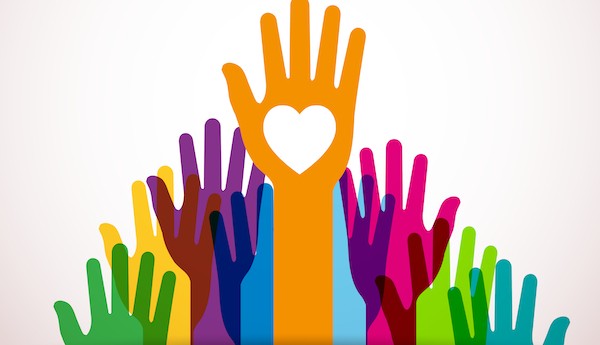 Crowdfunding Resources
From the Heart Productions Inc. is one of the few fiscal sponsors to offer true crowdfunding assistance. We can demystify the process for you, so that you have the information to decide whether crowdfunding your film is right for you.
Operating a crowdfunding campaign is no small task. It requires preparation, time, and dedication. But a successful crowd funding campaign cannot only raise needed funds, but also provide enormous publicity and new networking opportunities. When you are sponsored by us we give you a choice of two platforms for peer to peer funding or crowdfunding.
We can help with articles, video, and introductions to crowdfunding experts.
The following are FREE resources to help you build a strong foundational knowledge of crowdfunding.
We strongly recommend you review all of the materials on this page before designing or planning for your campaign. By developing a deeper understanding of crowdfunding, you will design a more effective campaign and raise more money!
---
Check Out these Articles and Videos
Carole Dean explains why emotions rule donations and how successful campaigns need a "sticky story".
5 myths about crowdfunding that Carole Dean says you need to ignore and let go of if you want to reach your crowdfunding goal for your film.
How to identify the audience for your film.
Don't think of crowdfunding as asking for money. Think of it as inviting people to join your community. You'll be a lot more successful
Strategic partners are key to crowdfunding and marketing your film. Connecting with them is a key to audience building for crowdfunding and selling your downloads.
Robyn Symon raised over $250,000 for her Roy W. Dean Grant winning film "Do No Harm" on two Kickstarter campaigns. Here's the trailer for the film. You can learn more about film at http://www.donoharmfilm.com/
Filmmaker Marzy Hart raised $16,257 for her short film 2 Weeks on Seed & Spark using this excellent pitch video.
How to Crowd Fund Your Film: Rewards, Video, Marketing & More

Gerry Maravilla, Head of Crowdfunding at Seed&Spark, shares his tips and insights on creating a successful crowdfunding campaign for your film
Our Roy W Dean Grant winner, Robyn Symon, shares tips on creating successful Kickstarter campaigns.
Carole Dean interviews Erica Anderson, of Seed & Spark, who offers tips on successful crowdfunding campaigns.