From the Heart Productions has helped indie filmmakers crowdfund over $3 million for their films. Here are some key tips on crowdfunding your film to help you successfully raise money.
1. Emotions Fuel Donations
Among the most important of the tips on crowdfunding your film is one you won't find on the internet. But, I can promise you that it is most effective when raising money to use emotions.
Let's go back to some of the earliest Indiegogo campaigns that were quite successful.
First, there was the campaign for a bus monitor named Karen, who asked for $3,000 to go on a vacation. She was responsible for the children on the bus going to school.
Someone took a camera inside the bus and recorded the vicious, demeaning, bullying statements made to her by students. She was in tears. When we saw this, we felt embarrassed and ashamed that she was being so poorly treated.
We were touched and moved and glad to donate as a way to apologize to her. Soon she had over $100,000 and then $200,000. She ended up with over $700,000. Nice vacation.
My second favorite campaign for eliciting emotion is one that did not have a trailer. That's right, just copy on a page. However, it was professionally done with various font types and a great choice of words.
The campaigner was an admitted geek and he said that we had forgotten Tesla, the greatest geek that ever lived. He wanted to buy back the Wardenclyffe tower, Tesla's old laboratory, and make it a museum for Tesla. He also used emotion in his campaign.
"Let's build a Goddamn museum for Tesla.", he wrote "We overlooked him and we owe it to him!"
He raised close to $1,300,000 That's using only written words and the right attitude. He was demanding that we make up for our lack of attention and respect to Tesla. It made people feel sad and remiss that we've overlooked such a great man.
"Touch my heart and I'll open my pocket book." is one of my favorite expressions for fundraising. I think that people communicate through the heart chakra.
What's unique about your film? How can you elicit an emotion with your words and your trailer? That emotion could be joy, happiness or guilt, shame, or any strong emotion that you believe will create an action from your audience. Hopefully, that action is a donation.
2. Setting the Right Campaign Goal
Finding the right dollar amount to ask for is a key to a good campaign. After running many campaigns, I can say that this is the most important part of the campaign. You need to get the goal amount right so that you can have 30% to the goal within three days of the start of the campaign. This is a must for a successful campaign.
It's very important to create a special group of funders that can help you reach that 30%. Give them a name, like your "founding Indiegogo or Kickstarter sponsors." You will build your crowdfunding page and send the link to only this founding sponsor group first in what we call a soft launch. You have already spoken to these people and you know exactly how much money you will raise.
Now, you launch your campaign to your entire mailing list. Post and chat on social media about the benefits of your film, why people should donate, and thanking those that do.
Sometimes you set your goal based on the amount you know you can raise in three days. Example, you talk to your family, friends, and staunch supporters and realize that you can get $6,000 in the first three days. Then, set your goal at $20,000 because 30% of $20,000 is $6,000.
Now, you know you have a very good chance of hitting that goal. That is, assuming that you have done the work needed to create a large database of people interested in the subject matter of your film.
3. Finding Your Audience for Crowdfunding
What is unique about your film? Find that and be able to talk about how special your film is because of this uniqueness.
Start listing the various audiences that your film addresses. For documentaries, it's much simpler than features, but let's just take an example of a documentary on organic food. Go online and start looking for organizations and groups who fit your film like vegetarians, vegans, organic consumers, benefits of organic food, etc.
Find those organizations through Facebook and Google. Make a list. You want to find the top 40 organizations and set a goal to connect to at least 20. Hopefully, they will have a minimum database of 5,000 members each. Your goal is to get them to support your film. Get them to post about your film on their database, or newsletter, or ask them to tweet about your film.
You can drive them to your website where you can collect their email address is by giving them a nice gift, something they can't live without. Create short three minute trailers. Then, put them on your YouTube channel to drive people to your website. Once there, they can't resist your gift and will sign up to be part of your film community.
4. You Need Connectors
Connectors are people who will help you increase your audience. Your audiences will fund your film and then come back and buy the download. You can find your audience online in groups and organizations.
Take the key words that describe your audience and search those on Facebook and Google. Then, contact the top 20 largest groups and organizations. You want to create "strategic partners " by contacting organizations and groups that are interested in the subject matter of your film. Connecting to them is most important.
You must take your crowd to the crowdfunding. They don't find you, you find them. My statistics show that on Indiegogo 99% of the donations come from the people who you have in your database or on your social network. In my opinion, Indiegogo does very little to bring you new donors.
Kickstarter campaigns do increase your data base. We work with a crowdfunding expert on Kickstarter campaigns who really understands how Kickstarter works and does quite well raising funds for our filmmakers. As a result, he helped raised $120,000 for a film on sound, $64,000 on a film about a music composer, and over $100,000 for another film. I highly recommend him. If you are interested, email me and I can introduce you to him.
5. Give Them a Sticky Story
A Sticky Story is one that has the elements of surprise, emotion, and it has something credible and something concrete. Give your audience a sticky story, one they can remember and repeat. One that will allow your donors to pitch to people for you and expand your data base.
6. Stay in Touch with Donors
Set up a community with your crowdfunding audience after the crowdfunding. It's very important for you to keep them engaged and attached like family to you and the film. You've probably just raised money for a part of your film, maybe just pre-production or part of post-production, so you want to keep them close by to raise more money.
One woman I was mentoring said that she was writing her Kickstarter group to give them an update. She said "I don't know what to say because I am behind on my production schedule. I told them I would be much further along at this date."
I said why not tell them the truth? Quote Orson Welles by saying "I spend 95% of my time raising money and 5% making the film." She did just that and someone called and ask her how much money she needed. She told him, $120,000 and he sent her a check!
You never know how much money is available to you from this group of new people that you get through Kickstarter. Taking good care of them is paramount to future donations.
Carole Dean is president and founder of From the Heart Productions; a 501(c)3 non-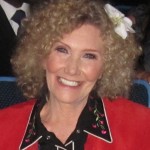 profit that offers fiscal sponsorship for independent filmmakers. She hosts the weekly podcast
,
The Art of Film Funding
,
interviewing those involved in all aspects of indie film production
.
She is also the author of
The Art of Film Funding, 2nd Edition: Alternative Financing Concepts
. See
IMDB
for producing credits.