Welcome to Our Store!
All Proceeds Go to Support Our Roy W. Dean Film Grants and
Other Programs Supporting Indie Filmmakers
We offer an Online Course, eBooks, and an Audiobook 
to teach
you everything you need to know to fund your film!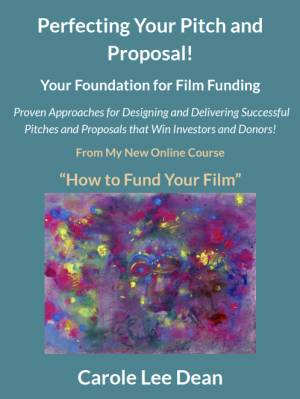 Perfecting Your Pitch and Proposal

(eBook)
Proven Approaches for Designing and Delivering Successful Pitches and Proposals that Win Investors and Donors!