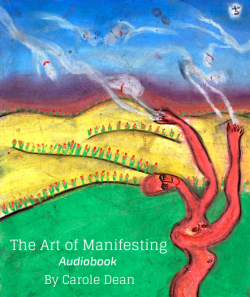 The Art of Manifesting

(Audiobook)
Description
Successful people manifest success. This audiobook fully explains the law of manifestation and outlines how to use the law of attraction to accelerate your manifestations. You can turn dreams into reality and this book shows you how. You are manifesting every day, whether you know it or not the trick is to manifest what you want, not what you don't want. Doors will open for you once you realize you can create your future.
Through the concepts in this audiobook you will be able to clearly define your goals and create a comprehensive plan to achieve them. Inside you'll discover the ancient laws of manifestation and attraction and you'll learn exactly how to make them work for you.
This audiobook tells you how to:
Create clearly defined goals
Set time limits for achievement
Make your action list
Understand the law of manifestation
Develop the ability to attract your needs
Become aware of future negative planning.
From this audiobook you will:
Become Open to Receive
Trust Your Inner Voice
Use Emotions to Manifest
Create the Future You Want