Roy W. Dean Grant Winners
Roy W. Dean Grant Winners are exceptional films with compelling stories told with passion by brilliant filmmakers that are unique and that make a contribution to society.
Since 1992, the Roy W. Dean Grant has supported filmmakers with cash and substantial professional discounts from our heartfelt industry donors. Each grant averages an estimated $30,000 in value to the winner. The Roy W. Dean Grant program, with several annual deadlines, has grown into one of the most sought after competitions in the world.
The Roy W. Dean Grant gives filmmakers with great stories, told with passion, the funding to get their projects started or completed.
The grant is offered 4 times each year. Three are open to documentary films, narrative features, short films, and web series.  One is for narrative short films.
We are proud to have had more than twenty grant winners complete their films to date with many others currently in production.
Below are our most recent winners and a sampling of some amazing winning projects covering a variety of important subjects
In the title of each of the films listed there is a link, if available, view to more information on that film.
Britt Penrod Award
Save the Wild Coast (Warship Off the Wild Coast)
Consultant Producer & Director Quinton Fredericks, Executive Producer Gary Janks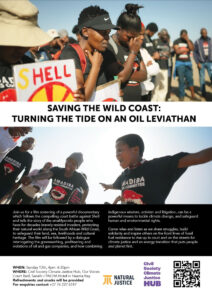 For centuries, the amaMpondo have bravely resisted invaders, protecting their natural world along the South African Wild Coast, to maintain a culture of conservation, where nature is sacred. This fight culminated in a David vs Goliath court case against oil giant Shell, where the indigenous community is succeeding in preserving their ocean connection and marine life from invasive deep sea blasting by Shell, while seizing the world's attention.
An important film to safeguard the futures of our children, to save the Wild Coast and preserve our planet and mother nature from the catastrophic devastation of global warming, species and biodiversity loss that is still ongoing.
Desert Angel
Produced & Directed by Séverine Tibi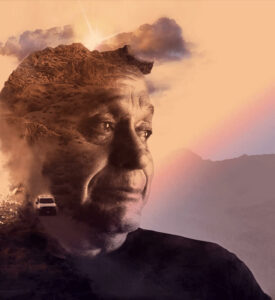 For 25 years, Rafael Larraenza has risked his life along the US-Mexico border to rescue immigrants lost in the desert. But as the years catch up with him, he worries his next search-and-rescue mission could be his last.
Intimate and poetic, it's a character study of a man driven to save others and willing to risk anything to do so.
While traversing the no man's land during filming, there were times that Vincent felt a presence. Not a haunting but a connectedness, as if he was where he belonged..
Carole Joyce Award for Excellence in Documentary Storytelling
Pianoman (Documentary)


Produced & Directed by Sunny Liu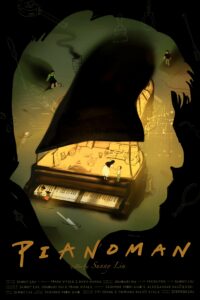 "Pianoman" weaves a captivating and deeply personal tale of an undocumented family navigating a path filled with hardships that resonate on both an individual and universal level. The film illuminates social issues through its sensitive cinema verite style, exploring themes of justice and resilience beyond mere trauma. Viewers are taken on an emotional journey, experiencing raw pain intertwined with poignant tenderness. The dedicated team behind the film passionately believes that the story of David Avendaño will deeply resonate with audiences, encouraging them to find reflections of their own lives within the narrative. The film appeals to those interested in civil rights, social justice, immigration issues, the power of music, or the artistry of piano making.
Hang Town(Documentary)


Produced & Directed by Stuart Harmon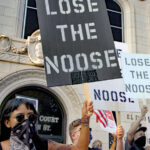 In the foothills of northern California's historic Gold Rush country a reckoning is underway within a town defined by a violent symbol – the noose. History and current events collide as three women must confront their communities and their identities. HANGTOWN, a documentary film in production, investigates California's little known legacy of lynching and land theft, revealing how false narratives of the past continue to haunt communities of color today.
Directed by Stuart Harmon and produced by Lyntoria Newton, HANGTOWN features the stories of those excluded from California's history to help shine a more expansive light on the past and validate the voices of those who have long been overlooked.
A family of Stories(Documentary)


Produced & Directed by Alexa Hidalgo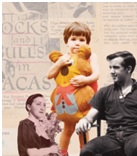 In 1983, Miguel Hidalgo, a Venezuelan writer and inventor, disappeared in the Amazon, leaving behind his six-year-old daughter, Alexandra. Now a filmmaker, her life is transformed as she untangles the mystery of his absence and figures out why her MIT-educated father with a genius IQ ended up buying gold in the Amazon. As she uncovers secrets about him, her family, and herself she must come to terms with the fact that she had based her identity on a mirage created by her ancestors. Having completed her quest, she starts over, aware of how her past shaped her but ready to move beyond the wounds she has carried since childhood.
Hart of the Wild Bunch (Short)


Directed by Sophia Arguelles and Grace Fulton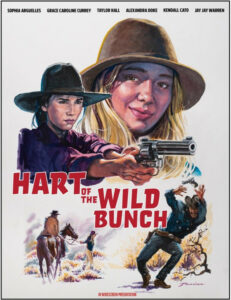 "In "Hart of the Wild Bunch", a wild west gang of runaway women find themselves destitute after a chain of unsuccessful heists. Benevolent leader Cassidy Hart must leverage her authority when one of her rebel followers rallies the group around a very dangerous scheme.
Wrestling Documentary
Film by Jahangir Golestan-Parast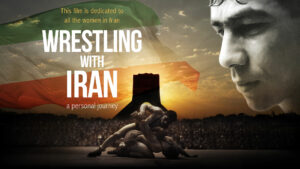 In this deeply personal film, Persian-American filmmaker Golestan-Parast explores how wrestling can bring people together.
Through the director's own experience returning to his home country after many years in the USA and by telling the personal stories of athletes wrestling abroad, women barred from the sport, and a wrestling hero fighting for the people – the film tells a complex, nuanced and vital story for this moment in time.
This documentary is a defiant message of hope, an emotional homecoming, and a love letter to a people.
.
Untitled Ukraine War Documentary
Film by Xachary Irving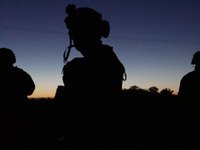 Irving's feature documentary profiles a company of volunteer soldiers, and the citizens they protect as they endure a horrific war with no foreseeable end in sight.
After months embedded with a frontline Ukrainian army unit fighting on three different battlefronts, he explores enduring spirit of these brave men and women who represent every segment of their society and nation they are dedicated to defending.
While enduring the anxieties of constant artillery shelling, waves of charging infantry attacks and the loss of their fallen comrades, these modern-day warriors dig deep to find strength enough to put their pain and fear aside. They know that their sacrifices not only help preserve their nation's existence, but their fight protects the very survival of their friends and families back home.
2023 Roy W. Dean Grant Winners
Summer Grant
Homele$$, Inc
(Documentary Feature)
Directed by
Remi Kessler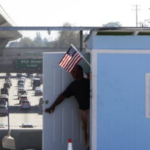 Homele$$, Inc takes a look behind the scenes at the industry that's grown up around the issue of homelessness, exploring what's working and what's not. In the wake of publicly funded ballot initiatives and bond measures, the public has grown concerned about how their tax dollars are being spent.
In his celebrated film, "The Advocates," producer- director Remi Kessler focused on the intimate journeys of advocates helping people off the streets and into supportive housing. Remi, along with long time producing partner Robert McFalls, now turn their wider lens on the business side of homelessness in America, knowing that if we don't face these problems head on, the human and economic costs will continue to grow.
Short Film Grant
Hungry Ghosts 
(Narrative Fiction)
Directed by
Nathan Carreon Lim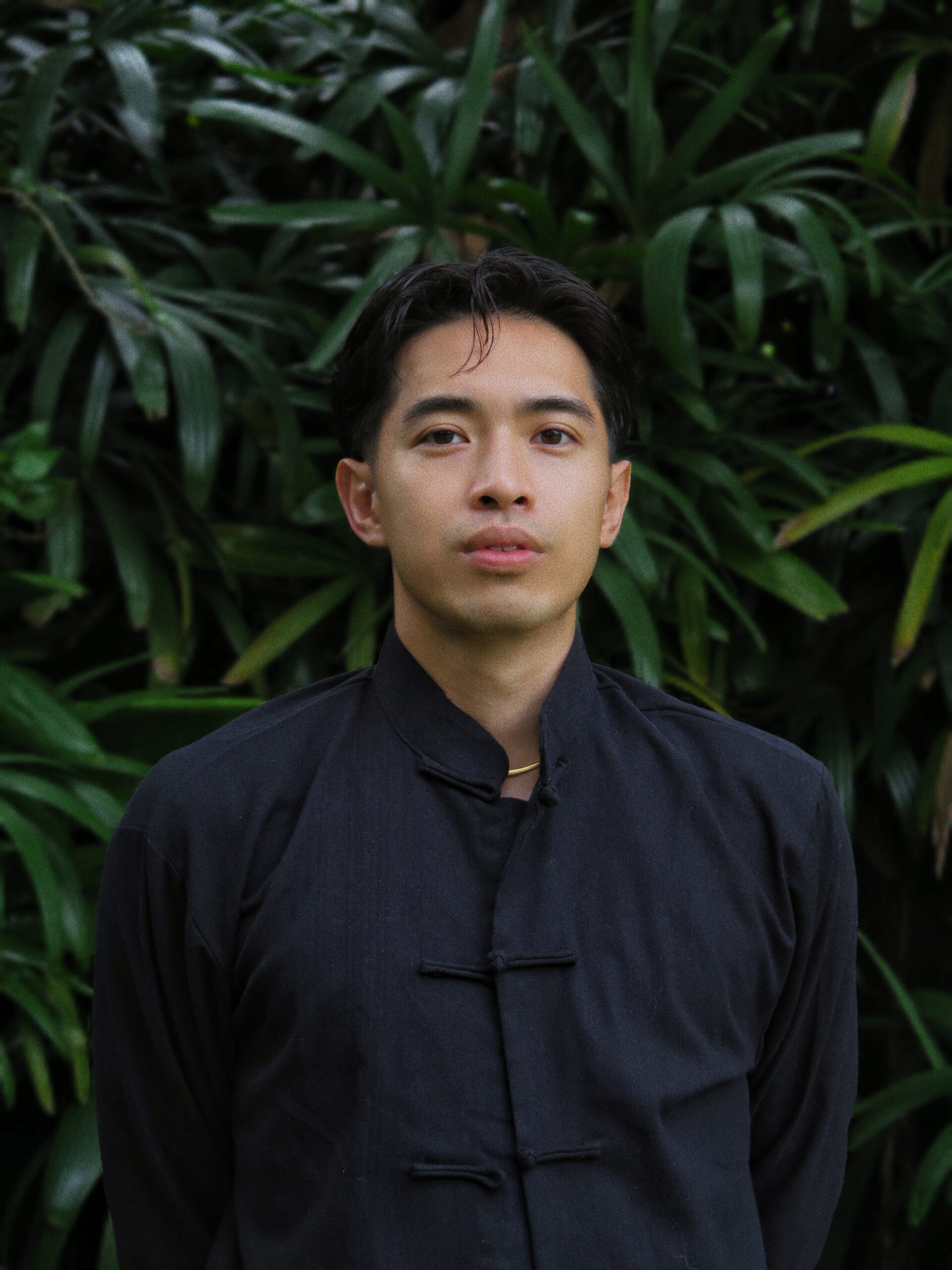 Set in early 90's Chinatown, Hungry Ghosts explores a young gangster's changing perception of past and present events after his deceased friend reappears on rival gang territory.
Nathan Carreon Lim – Director – Nathan is a Filipino-American film director and music producer of Chinese ethnicity. Perhaps due, in part to his mixed ethnic and cultural background, Nathan's films often explore the nature of the self In both a mundane and spiritual sense.
His first short film, Did it Hurt? premiered at the San Diego Asian Film Festival, alongside films by masters Edward Yang, Tsai Ming Liang, and Jafar Panahi. Most recently, the film won Best Fiction at Tampere Film Festival, one of Europe's oldest and most important short film festivals.
Spring Grant
Minding Shadows
Producer/Director
Jenn Lindsay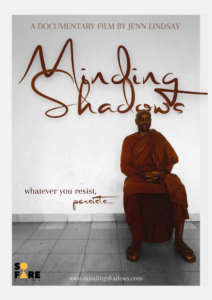 A 13-year-old survives the 1994 Rwandan genocide and prepares to take revenge by learning the deadliest karate forms. Instead, he has a profound experience of peace and discipline which changes him forever.
Olivier Biraro was born in 1981 in Rwanda, a tiny country in the heart of Africa. In the 1994 genocide over eight hundred thousand people were killed in less than three months. Olivier was one of the many kids who were torn from their families. Afterward, he begins to practice martial arts in order to take revenge. But karate brings him something he did not expect: peace.
The long hours of practice stop him from sinking into thoughts of revenge and self-destruction. Olivier founds a meditation circle, but his activities are condemned by local authorities. After surviving a violent imprisonment, he leaves his native land and takes refuge in Buddhist vows, becoming The Venerable Sangharakkhita teach the methods of Shadow Work to others who hope to forge forgiveness from the inside out.
2022 Roy W. Dean Grant Winners
Fall Grant
Piece of Mind
(Documentary)
Produced & Directed & Edited by Sheila Ganz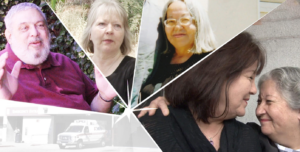 There are 8.8 million adults living with severe mental illness in the U.S. today. Family members are their primary caregivers. The documentary-in-progress Piece of Mind amplifies the voices of families as they advocate for equity in health care for their loved ones with brain disorders.
This private story is told through the eyes of a mother fearful for her son unaware of his schizophrenia, two Japanese American sisters with a sister diagnosed with schizoaffective disorder who was shot by police seven times and survived, and a suicidal man with bipolar disorder who has a positive encounter with police. Their experiences reveal complicated family dynamics, conflicts with law enforcement and a broken health care system.
Combining intimate interviews, archival footage and animation, the film highlights the urgent need for treatment before tragedy and a comprehensive continuum of care for individuals with brain disorders to give them a chance at a better life. For more info contact: sheila.ganz@gmail.com
Summer Grant
Lord of Nature
(Documentary)
Produced & Directed by Kat Green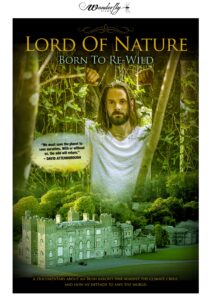 Lord Randal Plunkett (39), the 21st Baron of Dunsany Castle Ireland, changed his life and is working to re-wild his 1700-acre estate to fight climate change. But, the Transportation Authority threatens to build a railroad through his property which will destroy his forest and the wildlife that call it home.
Short Film Grant
Love Taps
(Short Film)
Produced & Directed by Derrick Woodyard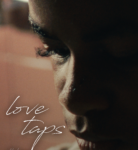 Love Taps is a dramatic short film that follows the experience of a young boy who decides to conceal his father's affair with another man in order to get his family back together.
The writer/director of "Love Taps" is Brooklyn based African American filmmaker and visual artist, Derrick Woodyard. Derrick currently is an MFA candidate at NYU Tisch School of the Arts with a focus in Directing and Writing. His films have investigated stories of internal moral struggles, trials of multiracial familial bonds, and the traumas of parental absence all from the lens of Black Characters.
Spring Grant
Invisible Children of LA
(Documentary)
Produced & Directed by Moonlite Deer Productions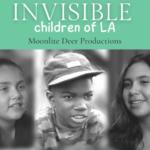 The faces of homeless children Through interviews and live footage, this film shows how homeless children live, their social and school experiences, the struggles they and their parents face daily, and what is and is not being done to address this crisis.
"I have been an advocate for Human Rights all my life, and homelessness has been my number one social issue. I have always dreamed about doing my part in eliminating America's most shameful disgrace… the shocking tragedy of homeless children."
-Maryana Palmer (Producer/Director)
2021 Roy W. Dean Grant Winners
Fall Grant
Generation Nerd Girl
(Documentary)
by Producer/Director Karen Johnson and Producer/Writer Bobette Buster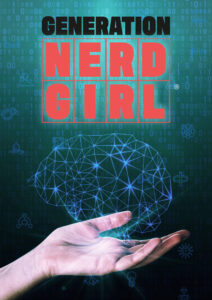 Generation Nerd Girl is an inspirational feature documentary exploring the exciting generational change taking place for women in STEM (Science, Technology, Engineering and Math) through the lens of one of its bold leaders – Dr. Karen Panetta, Dean of Graduate Education for the School of Engineering at Tufts University.
Recent data from LinkedIn's millions of platform members shows women are now entering STEM careers in record numbers. Dean Panetta, a 2011 winner of the Presidential Award for Excellence in STEM Mentoring, has been a bridge to the change, having taught, mentored and inspired hundreds of young women from all over the world.
Generation Nerd Girl will introduce the highly personable Dean Panetta, show the challenges and perseverance it took for her to break through endemic sexism and will explore the teaching and mentoring insights she specifically developed to help open the path to STEM success for young women and girls. We'll see how she also extended the same techniques and opportunities to BIPOC men who have experienced many of the same challenges as women in STEM.
Interviews and archival material will introduce some of Dean Panetta's mentees and highlight the impact of their career choices on their lives and our greater society. Even though there is good news, key industries are still not even at 20% representation for women. We'll highlight the continuing work of Dr. Panetta, her mentees, and others to eliminate the remaining inclusion challenges for future generations.
Summer Grant
Impossible Town
(Documentary)
by Meg Griffithsand Scott Faris – Co-Directors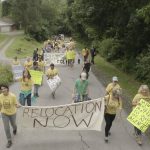 When her father passes unexpectedly, Dr. Ayne Amjad is thrust to the helm of a decades-long struggle to aid a southern West Virginia town beset by cancer-causing chemicals. After formulating an audacious plan to relocate the town's residents, Ayne must decide how much she is willing to sacrifice – and which of her allies she can count on – to fulfill her late father's mandate to "help others" at all costs.
Impossible Town examines the struggle for environmental justice that so many low-income Americans wage today, in a country with so much wealth concentrated for the benefit of so few privileged citizens.It is the story of Ayne's unexpected rise to state leadership and the stalwart citizen activists who subvert so many of the stereotypes that exist about places like West Virginia.
Short Film Grant
Stairway to the Stars
(Short Film)
Written, Produced & Directed by Lorenzo DeStefano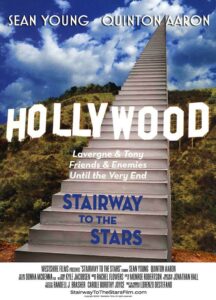 In a mythical place called H O L L Y W O O D
where dreams of Fame and Fortune come and go
the only real thing left is F R I E N D S H I P
One hot, smoggy afternoon, Lavergne (SEAN YOUNG), an aging White actress on the verge of physical and mental collapse, attempts to climb an absurdly steep flight of stairs in the Hollywood Hills, goaded on by Tony (QUINTON AARON), a young Black man of blind ambition & ample proportions, who has vowed to save her life. Lavergne is goaded on by Tony to get her life together and restore what's left of her failing health. The complex love/hate relationship between this oddest of odd couples is humorous, tragic and deeply touching, gradually revealing itself between the bottom of the stairs and the top. Based on a true incident and DeStefano's One-Act play. www.stairwaytothestarsfilm.com
"Stairway To The Stars"is a touching reminder that we are more than our past and have value no matter what stage of life we find ourselves in." Film Threat
"Writer/director Lorenzo DeStefano has cast the outstanding performers Sean Young and Quinton Aaron in a film that highlights the value of friendship, above all things."Mundiario

"The beauty of short films is that you can tell a powerful story in a condensed period of time. That's exactly what Lorenzo DeStefano has done with 'Stairway To The Stars'".At The Movies
"STAIRWAY TO THE STARS"TEASER (1:20)
"STAIRWAY TO THE STARS"BEHIND THE SCENES VIDEO – (16:21)
Westshire Films / Lorenzo DeStefano
P.O. BOX 2063
Ventura, CA. 93002
info@stairwaytothestarsfilm.com/805 302-2480
Spring Grant
Scared to Debt
(Documentary)
by Michael Camoin– Producer / Director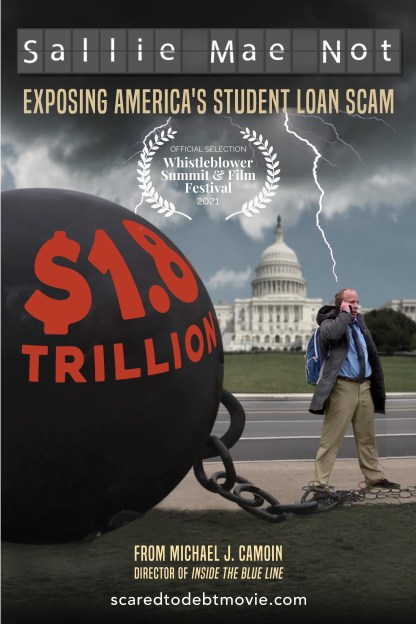 A feature documentary shown in six chapters currently in post-production and seeking finishing funds, Scared to Debt reveals the student loan crisis to have grown wider and deeper over the years placing in excess of 45 million Americans who collectively owe $1.8 Trillion in debt. All of whom are under unprecedented financial hardship and chronic economic stress.
Most Americans wonder why college costs have outpaced the rate of inflation. Many still believe student debt is a case of the "Bad Borrower." Scared to Debt reveals how the federal government, financial institutions, and universities are responsible and carry most of this blame.
In Scared to Debt, you'll meet key insiders and hear credible voices expose an inept, corrupt Department of Education, leading to anguish experienced by student and parent borrowers across all demographics. Anyone aspiring to or working for higher education will benefit from the solutions shared in the film to restore America's confidence in the opportunities afforded by higher education.
Sallie Mae Not, Chapter One is completed and premiered virtually at the Whistleblower Summit + Film Festival on July 26, 2021.
2020 Roy W. Dean Grant Winners
Fall Grant – (Two Winners)
Nelly Queen (Documentary)
by Joe Castel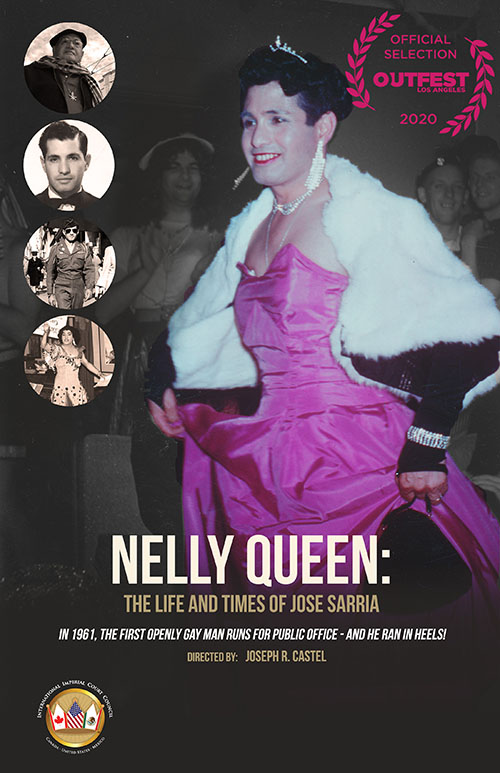 In 1961, Jose Sarria is the first openly gay man to run for public office in the United States – and he runs in heels! As the drag performer at a San Francisco beatnik bar, the former World War II veteran decides to run for City Supervisor after local officials threaten to shut down all the gay bars. Jose's opera parodies bring in hundreds of gay clientele every weekend, and he exploits that fame to inspire the fractured community to unite.
Jose inspires oppressed men and women to stand up for themselves. He fights for their right to love who they choose to love. The tragedy is that his activism pushes his lover, Jimmy, away, and in the end, he can't save the one he loves the most from a self-destructive path.
LaRecua
Produced & Directed by Trudi Angell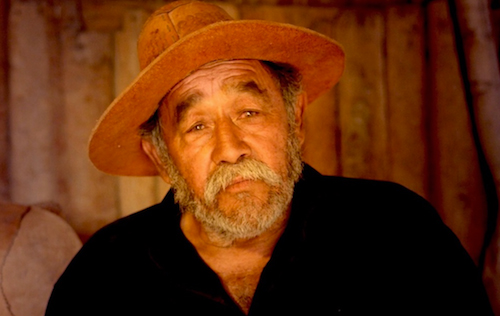 Darío Higuera Meza, a traditional saddle maker in Baja California, Sur, Mexico, turned 70 in 2018. In March that year, he traveled 200 miles in 20 days by mule-back, herding a pack train of donkeys from an oasis in the heart of the Sierra de la Giganta all the way to La Paz. Along with his son and his 8 year-old grandson, they packed a dozen burros with Goat Cheese, Dates, Sugar-cane Candy, and 10 gallons of famous Comondú Wine… just for the sake of history!
Fearing that the old traditions might be lost forever, he overcame hardships of health, rattlesnakes, and hot days on dusty, forgotten trails in order to honor the memory of Lower California's "long-haul" equine merchants – Los Arrieros – the muleteers of Baja's donkey pack-trains.
Summer Grant
26 Seconds (Documentary)
Written, Produced & Directed by Kelly Galindo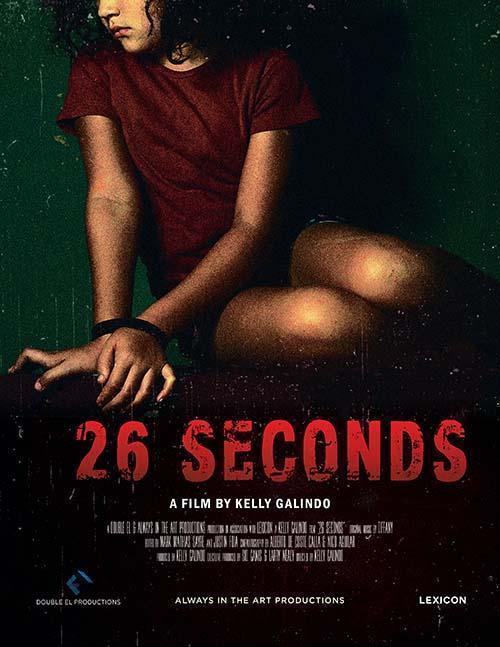 26 Seconds is a two-stage film project that reveals the global epidemic of child sex trafficking. The first stage is a two-hour feature documentary that is currently in post-production. The second stage is a dramatic documentary miniseries. Through a captivating journey across the world, Galindo reveals the ubiquity of the problem and the gravity of the damage sustained by this evil, destructive trade. In intimate interviews, the audience gets a raw, often shocking glimpse into the lives of children and women in various cultures and regions.
The interviews include vivid details of how each victim was captured or lured into the sex trade, the horrors of their captivity, and the commitment of each individual, non-profit organization, crisis intervention team, and law enforcement in the fight to eradicate global sex trafficking. The film project exposes the underage sex slave industry from the United States to Asia and Africa. The 26 Seconds team is currently editing the feature documentary with three-time Emmy award winner, Mark Wilcken, as lead editor. Contact Kelly at 26secondsdoc@gmail.com
Spring Grant
Keeper of Time (Documentary)
Produced & Directed by Michael Culyba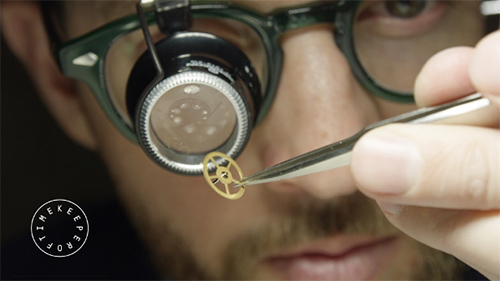 With over twenty intriguing personalities spanning nineteen locations across the globe, Keeper of Time delves into the world of timekeeping by examining the planets and stars above, the astonishing engineering of fine mechanical watches, and the science behind the atomic clocks that keep our modern world running. All the while, Keeper of Time contemplates the theoretical and physiological notions of time, aging, and human mortality with interviews from cutting-edge scholars in the fields of theoretical physics, human physiology and philosophy. Winter 2020 release.
2019 Roy W. Dean Grant Winners
Fall Grant
How to Have an American Baby (Documentary)
ByLeslie Tai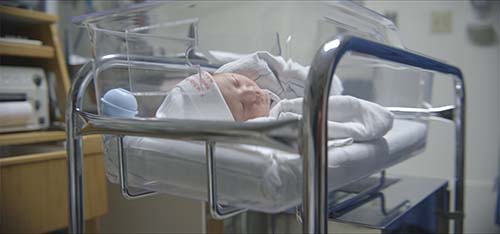 HOW TO HAVE AN AMERICAN BABY is a kaleidoscopic voyage behind the closed doors of the Chinese birth tourism industry—a booming shadow economy catering to Chinese tourists who travel to Southern California on "birthing vacations" in order to obtain U.S. citizenship for their babies. Through a network of stories, the film traces the human supply chain from Beijing and Shanghai to Los Angeles—chronicling the fortunes and tragedies that befall the ordinary people caught in the web of its influence.
Summer Grant
999: The Extraordinary Young Women of the First Official Jewish Transport to Auschwitz (Documentary)
ByHeather Dune Macadam
999 reveals the hidden story about 999 unmarried, young Jewish women registered for government service in a supposed shoe factory and ended up in Auschwitz. Their government had paid the Nazis to take them and work them to death. Who were these young women? Why were they chosen? How did a handful survive over three years in the death camps?
94-year-old Edith Grosman——#1970——reveals the truth of this almost completely ignored piece of women's history, the First Official Jewish Transport to Auschwitz. January (2020) the book by the same title is being published by Citadel Press in the USA and in 13 countries worldwide. This film will pair with the book to educate and inform a wider public about this historical #MeToo story.
Spring Grant
Cadejo Blanco (Narrative Feature)
ByJustin Lerner, Mauricio Escobar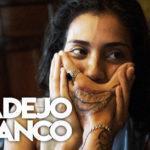 Cadejo Blanco is a narrative/documentary hybrid feature film about a young, working-class girl from Guatemala City (Sarita) who, when her younger sister goes missing, travels to the small town of Puerto Barrios to track down her sister's dangerous ex-boyfriend, Andrés. Through great peril and life-threatening tasks, Sarita lies about who she is and joins Andrés' teen-gang, slowly growing closer to him and to the truth about what happened to her sister.
The script was written by director Justin Lerner with the help of real teenage gang members who shared with him their stories of living in Puerto Barrios and who will play versions of themselves in the film. They will act alongside a handful of Guatemala's most famous, award-winning film actors. Lerner is a professor of film at the Cinema School at University of Francisco Marroquin in Guatemala City and this project has partnered with the NGO "Movimientos De Esperanza" to use some of the film's budget to give financial, psychological, and emotional aid to the children of Puerto Barrios, before, during and after the film is finished, to give them opportunities to earn a living without violence, outside of the gangs.
2018 Roy W. Dean Grant Winners
Spring Grant
The Advocates (Documentary)
ByRémi Kessler, Robert Mc Falls, Linda Othenin-Girard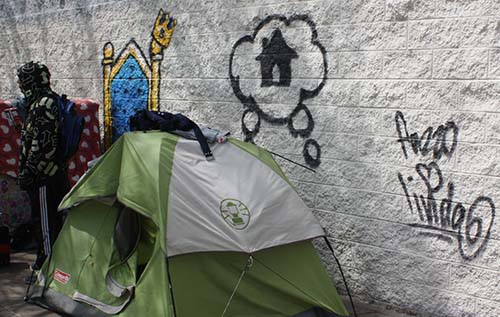 At a time when funding and programs to address homelessness in Los Angeles are hotly debated, THE ADVOCATES goes behind debates and headlines with real-life demonstrations of transformation from the trenches of the crisis. Sharing insights, skills and dedication, this emotive, revelatory film is driven by two unforgettable main characters. Both are Los Angeles natives and Latinos who give tireless, highly skilled outreach and support to people experiencing homelessness. While experts analyze the underlying causes of the current Los Angeles homeless crisis amid a changing policy landscape, these two caseworkers win our hearts with their dedication and integrity.
Summer Grant
The Love Bugs (Documentary)
ByAllison Otto and Maria Clinton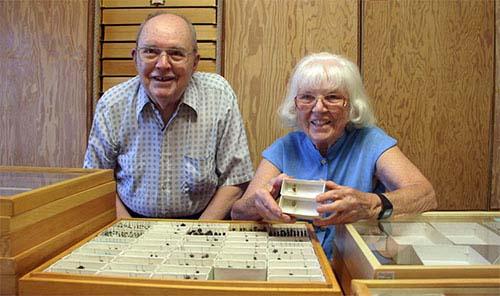 Over the course of 60 years, Lois and Charlie O'Brien, two of the foremost entomologists and pioneers in their field, have devoted their lives to science and to each other. Despite their dichotomous natures, these two soulmates have quietly amassed the world's largest private collection of insects–a scientific game-changer with more than one million specimens and more than 1,000 undiscovered species. And now after decades of research and the development of a parental bond with their collection, they've decided to give it away.
Fall Grant
Triple Threat (Web/TV Series)
ByGina Surles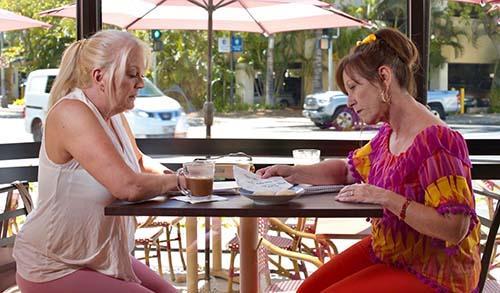 Three mature women searching for meaning in their lives, become undercover detectives despite having no prior investigative experience. The mastermind of their "missions" is Francesca Fortuna, an 85-year-old wealthy widow, philanthropist with a heart of gold. "The Golden Girls" meets "Charlie's Angels."
Although Triple Threat is a comedy, there is an underlying theme of ageism at its core, that many women, age 50+, feel excluded and devalued by society. When questioned why she would hire "mature" women who have no experience as detectives, Francesca summarizes, "Who better to go undercover than women who are nobody, who are cast aside by society, who are invisible?" The fact that 50+ year old women are blatantly missing from scripted online content even today, demonstrates they are clustered into a very underserved segment of our society. It's time mature women took their rightful place at the table of scripted online entertainment.
2017 Roy W. Dean Grant Winners
Spring Grant
Belly of the Beast
ByErika Cohn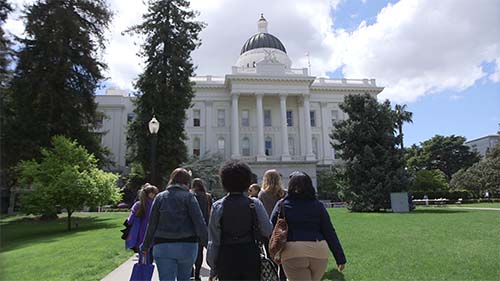 Belly of the Beast intimately chronicles the journey of women fighting reproductive injustice in their communities.
Summer Grant
Stranger At Home
ByLuis Remesar, Beth Dolan, & Sheila Higgins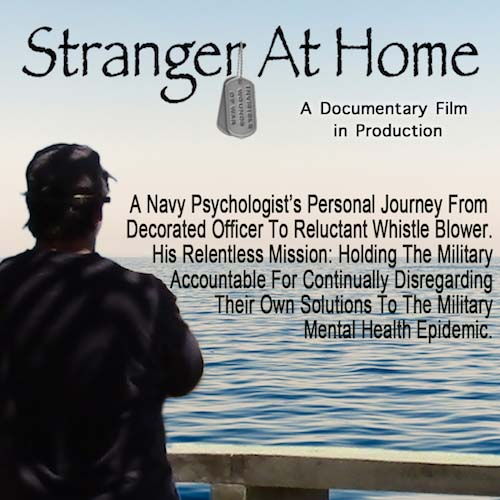 Active duty military, veterans and their families are facing a mental health crisis of catastrophic proportion, just as our national dialogue shines a very bright spotlight on the state of our country's overall mental health. In this day and age of advanced knowledge and unlimited resources, it is unfathomable that mental illness and the admission of psychological trauma is still considered a weakness or a defect of character. Yet, this is the pervasive mindset of military culture and our nation at large with respect to the prevention, diagnosis, treatment and cure of psychological and emotional wounds. The consequences of these archaic and damaging beliefs are staggering: 24 suicides to every one battlefield death since 1999, rampant homelessness, substance abuse, incarceration and broken homes. These are all symptoms of untreated War Stress Injuries, which beg the questions: Why are we failing our bravest men and women who suffer needlessly? What is being done and what more can we do about it? Why have we let this preventable crisis happen?
STRANGER AT HOME explores these questions through a former Navy Psychologist's tumultuous, personal account of his transformation from decorated career Officer, to reluctant whistle blower, to veteran with a relentless mission: to have Military Medicine become our nation's leader in mental health reform – not just for the benefit of our warrior class, but for every American. "The Military has always played a major role in the civil rights movements in this country. They're usually dragged, kicking and screaming by Congress to enact policy change. But once they do, society at large quickly follows. Just look at desegregation, gender equality and gay rights, to name a few. So, this is the next civil rights, if you will, how we treat mental health and the people suffering from mental illness." — Dr. Mark Russell, PhD, Commander US Navy , Retired.
Fall Grant
Restoring Balance
ByRyan Hetrick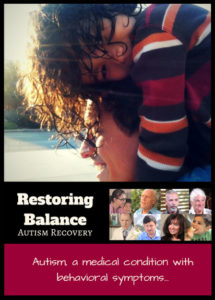 Restoring Balance is a journey of autism recovery told through the eyes of doctors, parents and children. When diet and environment interventions are used, recovery from autism IS possible.
2016 Roy W. Dean Grant Winners
Spring Grant
The Coverup
ByMalina Fagan and Lynn Pelletier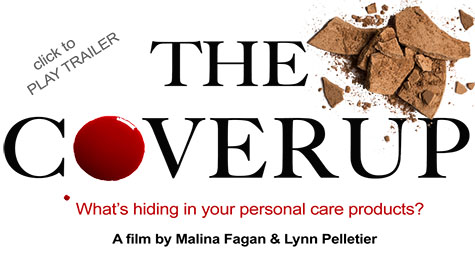 THE COVERUP is a feature exposé that reveals startling information previously hidden from consumers that links exposure to toxic chemicals used in cosmetics and personal care products to devastating health effects such as cancer, infertility, birth defects, allergies, asthma, autism, and more. This powerful exposé discusses the government's lack of regulation over this $250 billion dollar a year industry and how corporations have put profits before consumer safety.
THE COVERUP addresses the unhealthy beauty standards perpetuated by cosmetic companies through advertisements and shows how companies lead consumers into believing their products are safe. The film also uncovers how these chemicals enter our environment and affect coral reefs and marine life. These issues affect everyone regardless of age, gender, ethnicity, and socioeconomic status, and is something we have absolute control over through personal choice. This solution-oriented film will empower consumers and companies alike and challenge our government to protect the public.
Summer Grant
The Need to Grow
ByRob Herring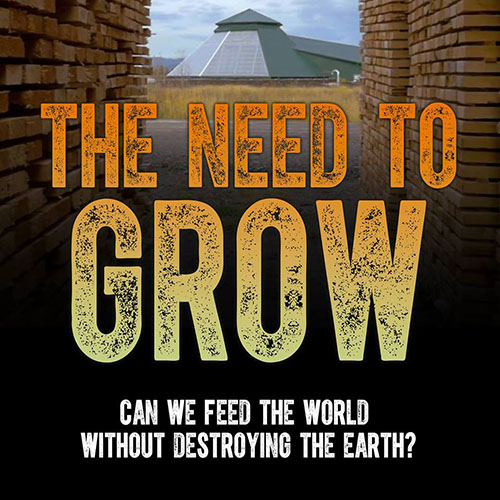 The Need To GROW is a feature documentary following innovators of low and high tech solutions to localize food and regenerate our planet's dying soils. With more toxic chemicals being sprayed than ever before, food seed varieties going extinct, bees dying off, historic water shortages, epidemics of malnutrition, hunger and food waste coexisting, and an estimated 60 years of farmable soil left on the planet, the time to fix our broken food system is now. But can we feed the world without destroying the Earth?
Through the stories of underdog leaders facing unpredictable challenges—from activists to urban farmers, from permaculture designers to computer scientists, from ancient to cutting edge technologies, from Boston to Los Angeles—emerge solutions that conserve natural resources and create true food security. The Need To GROW reveals not only the potential of decentralized food production models that work with nature, but more importantly, reveals our potential as active participants in an interconnected biosphere to become a planetary force for ecosystem restoration.
Fall Grant
Do No Harm
ByRobyn Symon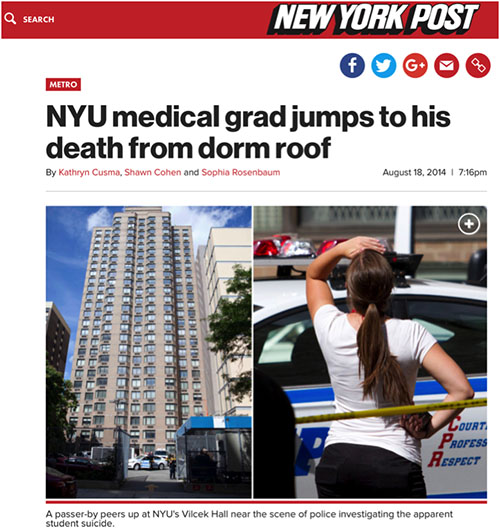 We rely on them to keep us healthy, yet surprisingly doctors, especially young physicians in medical school have the highest suicide rate of any profession, almost twice the national average. Jumping from hospital roofs, hanging themselves in closets and overdosing on readily available drugs, this 'dirty little secret" in the medical community is a symptom of a broken heath care system that's not only putting the lives of doctors at risk… but patients too. Medical mistakes are the third leading cause of death in the United States alone, often caused by sleep-deprived and disillusioned doctors forced to practice assembly line medicine. And the crisis is getting worse.
For the first time, Emmy winning former PBS Producer/Director Robyn Symon, exposes the "silent epidemic" of physician suicide in this eye-opening documentary feature following three people bonded by grief and driven to bring this critical issue to light and save lives.
2015 Roy W. Dean Grant Winners
SpringGrant
Girl from God's Country
ByKaren Day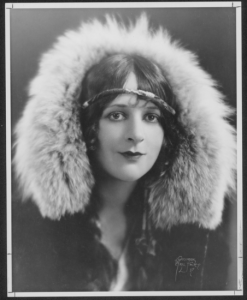 In 1921, Shipman refused a contract with Sam Goldfish (later Goldwyn) and moved tothe Idaho wilderness with a zoo of 70 wild animals to write, direct, produce and actin movies portraying women as self-reliant heroines who rescued their male leads.Shipman pioneered the nude scene, performed her own stunts and developed an uncannrapport with her animal actors. The film reveals the forgotten legacy of Shipman anda generation of female silent film pioneers. Two years of research revealed rarefootage by these early pioneers, including minority filmmakers, Zora Neale Hurstonand Miriam Wong, the first Chinese-American filmmaker in 1914. Geena Davis and theDirector of Women in Film discuss how gender-inequities that Shipman and hercounterparts faced perpetuate in today's film industry. The all-female crewpartnered with Columbia University and Boise State University to create a fittingtribute to these early film artists. A film about women in film , made by women infilm.For a look behind the scenes with our ALL FEMALE crew, watch the short below,
FINDING NELL.
SummerGrant
Sands of Silence: Waves of Courage
ByChelo Alvarez Stehle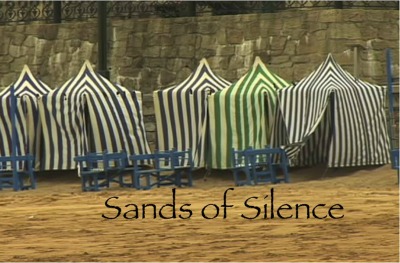 A-15-year quest to expose the underworld of sexual exploitation andtrafficking from Asia to the Americas leads world-reporter CheloAlvarez-Stehle back to the windswept beach where her childhood ended andfamily secrets began. As Chelo documents the transformation of sextrafficking survivors, she meets Virginia Isaias, Mexican woman whose lifeis engulfed in a cycle of sexual exploitation. Escaping with her 6 months old daughter from a sex trafficking ring in Mexico, Virginia crosses the USborder in search of freedom. After years of hard work, Virginia begins torebuild her life and speaks out about her ordeal for the first time in thisdocumentary. Virginia, who barely speaks English, becomes a US citizen and aprominent advocate for other sexual exploitation survivors in the Latinocommunity in Southern California by setting up a non profit. Inspired byVirginia's courage, Chelo is moved to explore her unyielding desire forseeking out these types of stories in what becomes a parallel journey ofintrospection that shatters the silence around abuse in her own family andin her own life.
---
---
Fall Grant
Generation Zapped
By Sabine El Gemayel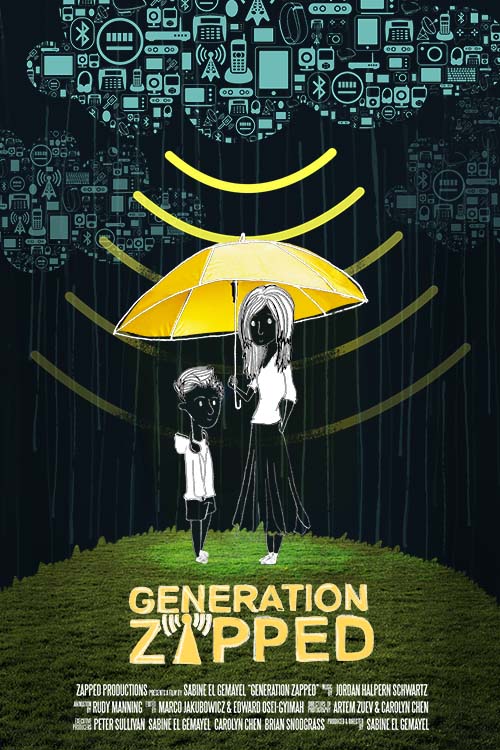 Generation Zapped is an eye-opening documentary, which reveals that wireless technology poses serious health risks, from infertility to cancer. Through interviews with experts in science and public health, along with people who suffer from high sensitivity to wireless radiation, the film suggests ways to reduce your exposure and protect your family.
2014 SPRING GRANT WINNER
The Brainwashing of My Dad
JEN SENKO, DIRECTOR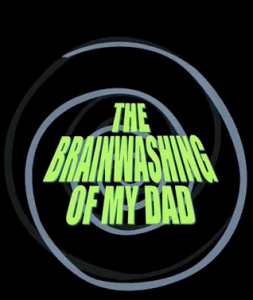 As filmmaker, Jen Senko, tries to understand the transformation of her father from a non political, life-long Democrat to an angry, Right-Wing fanatic, she uncovers the forces behind the media that changed him completely: a plan by Roger Ailes under Nixon for a media takeover by the GOP, The Powell Memo urging business leaders to influence institutions of public opinion, especially the universities, the media and the courts, and under Reagan, the dismantling of the Fairness Doctrine.As her journey continues, we discover that her father is part of a much broader demographic, and that the story is one that affects us all.Through interviews with media luminaries, cognitive linguists, grassroots activist groups such as: such as Noam Chomsky, Steve Rendall, Jeff Cohen, Eric Boehlert, George Lakoff, STOP RUSH, HearYourselfThink and others, "Brainwashing" unravels the plan to shift the country to the Right over the last 30 years, largely through media manipulation. The result has lead to fewer voices, less diversity of opinion, massive intentional misinformation and greater division of our country. This documentary will shine a light on how it happened (and is still happening) and lead to questions about who owns the airwaves, what rights we have as listeners/watchers and what responsibility does our government have to keep the airwaves truly fair, accurate and accountable to the truth.
www.thebrainwashingofmydad.com
RAISE HELL: THE LIFE AND TIMES OF MOLLY IVINS
JANICE ENGEL DIRECTOR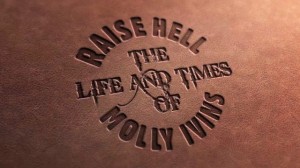 RAISE HELL is about a Texas maverick named MOLLY IVINS. She was one of the most courageous journalists of modern times… and also one of the funniest. Often compared to Mark Twain and Will Rogers, this six-foot tall Texan used her razor-sharp wit to speak truth to power while giving a voice to those who didn't have one. Calling out corrupt politicians who were backed by corporate bosses was great sport for Molly, and many of her targets loved being in her columns. Molly was a trailblazer for female journalists. At the height of her popularity, nearly 400 papers carried her column. She appeared on national television and radio, lectured all over the country and encouraged her constituents to raise hell and fight for freedom. Molly was a tall drink of water that quenched a thirsty populace who, isolated by geography and politics, knew they were not alone when they heard her voice. A fighter against injustice until the very end, breast cancer took Ivins out of the game way too soon.
2014 SUMMER GRANT WINNER
A Photographic Memory
ELIZABETH RACHEL SEED, DIRECTOR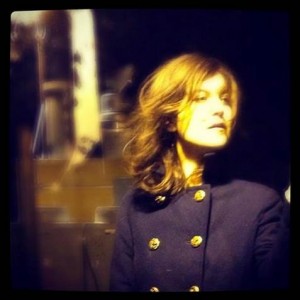 Thirty years after her mother, Sheila Turner-Seed's, death, photographer Rachel Elizabeth Seed discovers her work—interviews with some of the greatest photographers of the 20th Century, including Henri Cartier-Bresson, Lisette Model and W. Eugene Smith—in her father's garage. When she threads the audio reels and presses play, she hears her mother's voice for the first time since she was a baby. Rachel finds it familiar and comforting, and is transformed by the experience. Wanting to know more about her mother and to revitalize and honor her work, Rachel revisits the photographers, as well as her mother's friends and family, to learn who she was while also looking at how photography can help preserve memory and reconnect us with those we have lost. Through this process, Rachel reconnects to her mother by discovering how much they have in common: their looks, ambition, career paths, and desire to settle down and have a family. However, in order to move on with her own life, Rachel comes to realize she must set herself apart from Sheila, and to do that must find out if she has the same genetic predisposition to early death that took her mother's life. Rachel's ability to forge her own path hinges on these medical results.
2014 FALL GRANT WINNER
The Weight of Honor
STEPHANIE SELDIN HOWARD, DIRECTOR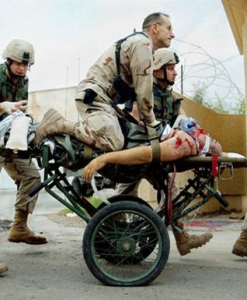 "The Weight of Honor" reveals the struggles of military families caring for their wounded veterans of the Iraq and Afghan wars. The lives of spouses, parents, siblings and children of these troops are irreparably changed as they manage the wounds of war: amputations, severe burns, organ damage, post-traumatic stress disorder (PTSD) and Traumatic Brain Injury (TBI). These survivors need time-consuming, and often acute, care even after discharge from military hospitals. Most of that care needs to come from family members who shift the primary focus of their lives to healing their wounded troops. Many are newly married with small children or even infants. Their family dynamics are constantly changing as they try to cope with the medical needs of their loved ones.
More Previous Grant Winners
STOLEN
by Rebecca Dreyfus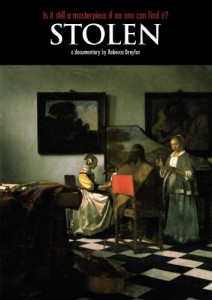 STOLEN – On March 18, 1990 my favorite painting in the world was stolen. Vermeer's The Concert, one of only 35 of the master's surviving works, was taken from the Isabella Stewart Gardner Museum in Boston. Many other paintings were also stolen that night, including Rembrandt's only seascape, in what turned out to be the biggest art heist in American history. Over ten years later, I found myself still haunted by the painting and its many mysteries, from its elusive tableau to its unknown location. So, I set out to make a film exploring The Concert, its origin, and its fate. I quickly found others who shared my obsession, particularly Harold Smith, a dapper 75-year old private investigator specializing in fine art recovery, who is convinced he can find the missing art. The evolving film is built around the fascinating, disparate characters involved in the story, including Mr. Smith and his search, Johannes Vermeer, the art collector and Grande Dame Isabella Stewart Gardner, and members of the Boston underworld who claim to know the whereabouts of the art.In a larger context, STOLEN will bring much needed attention to the subject of stolen art. There is no governmental organization dedicated to the regulation and recovery of stolen art and the trade of these works is massive. The Gardner robbery is a perfect example of this complex and disturbing situation in which so many of the world's masterpieces are needlessly lost.
www.stolenthefilm.com
Heist:Who Stole the American Dream?
Donald Goldmacher, Producer, Frances Causey, Producer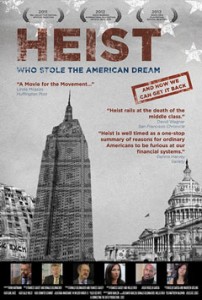 Heisttells the hidden story of the systemic, multifaceted corporate attack that, starting in the 1970s, transformed America's well-regulated economy into a battlefield littered with foreclosed homes, runaway jobs, and broken dreams. It draws on our best thinkers and grassroots activists to show how with ingenuity, fairness, and commitment, we can still set things right.Heistis the antidote to the confusion and helplessness felt by today's middle class that is reeling from the re-structuring of the U.S. economy engineered by a select few for their personal benefit. In easily understandable stories, images,animation and commentary,Heistexplains who created the decades-long slide that has left our country looking like an empire in decline.Mainstream media pundits wax on that our current woes can be blamed entirely on greedy speculators, who certainly had a role in the current misery, butHeistgives viewersthe full story: how corporate leaders worked with elected and appointed officials of both major political parties to effect the largest transfer of wealth and jobs in U.S. history, looting the economy to create a gap between rich and poor previously seen only in impoverished colonial nations. From high school students anxious to get college educations to retirees worried about their savings and pensions, from teachers collecting unemployment to blue- and white-collar workers watching their jobs disappear overseas, this is a must see film for every segment of American society. Viewers will come away from Heistunderstanding exactly why the economy needs fixing, and knowing that with an accountable government and citizen action we can take back America and once again live in a country that values democratic prosperity.
A Girl and A Gun
A Film by Cathryne Czubek, Produced by Jessica Wolfson, Edited by Kristin Rodriguez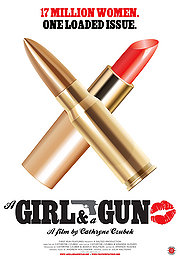 An exploration of the complex relationship between American women and their guns. Through the powerful stories of four women who have been irrevocably touched by guns, this documentary examines the armed female as a cultural icon, historical figure, and as your average American woman, capturing the transformation from subculture to mainstream as women arm themselves in growing numbers.
http://www.cathryneczubek.com/documentary#/a-girl-and-a-gun/
The Winding Stream
Beth Harrington, Producer/Director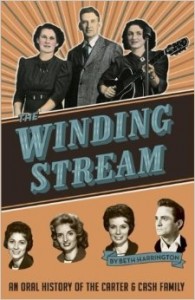 The Carters, the Cashes and the Course of Country Music
There is a stream that courses through American roots music and its source is in the Appalachian foothills in a place called Maces Springs, Virginia. It was there that A.P. Carter, his wife, Sara and his sister-in-law Maybelle began their careers as three of the pioneering stars of country music. From their earliest days as Victor recording artists to their international success via the phenomenon of Border Radio, the Original Carter Family made their mark on the history of American recorded music. These three didn't just play the music emerging from their hill country upbringing. They helped invent it and popularize it. And yet for all their success they might have fallen into complete obscurity if not for the help of one man. When Johnny Cash first met Maybelle Carter and her musical daughters he was already a huge fan (having heard them on the radio as a boy). It was a wonderful twist of fate, then, when Cash married into the family (wedding Maybelle's middle girl, June). He would go on to champion the musical legacy of this family until the day he died.The Winding Stream – a 90-minute documentary shot in High Definition – tells the epic story of this seminal musical family. The film is punctuated with studio performances by celebrated roots music practitioners like Johnny and June Carter Cash, George Jones, Rosanne Cash, Sheryl Crow, Kris Kristofferson, the Carolina Chocolate Drops and others. The film's goal is to illuminate the foundation-forming history of this multi-generational musical family. Country music would not be what is without them.
Unlikely Friends
Leslie Neale, Producer/Director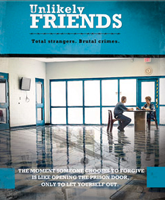 The documentary, Unlikely Friends explores how the power of forgiveness between victim and perpetrator can affect change within the criminal justice system by paving roads to reconciliation and rehabilitation.
These victims of horrific crimes seek forgiveness out of an individual need for healing. Surprisingly, these stories reveal that in that effort, they come to recognize their human connection to the perpetrator of the crime, which unexpectedly leads them into friendship. Both individuals then experience the transformational power of forgiveness, and both benefit from this remarkable and to many, unfathomable connection. From award-winning filmmaker, Leslie Neale, these extraordinary stories will reveal a deeper understanding of the human need for healing through forgiveness in cases of violent crime and how this powerful act could have a positive effect on the penal system and all of society.
www.unlikelyfriendsforgive.com
Salvaged Lives
by Barbara Leibovitz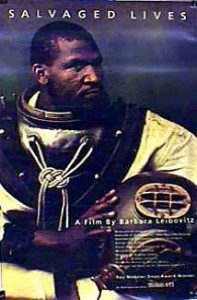 SALVAGED LIVES is a compelling documentary by Barbara Leibovitz on a rehabilitation program which trains prison inmates to become deep-sea divers. This film was selected as one of the outstanding documentaries of 1995 by the Academy of Motion Picture Arts & Sciences, won best documentary feature at the 1996 Santa Barbara International Film Festival, won a Bronze Apple Award, and won the Townsend Tenacity Award. The film made its broadcast premier on the Discovery Channel, and Warner Brothers has optioned the dramatic rights to the film.
Kusama: Infinity
Producer/Director: Heather Lenz and Producer Karen Johnson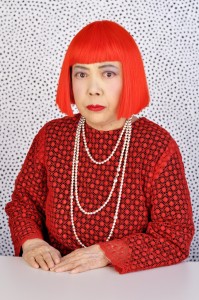 Yayoi Kusama is an avant-garde artist often called Japan's greatest living artist. At the age of 77, she continues to work prolifically and was just awarded the 2006 Praemium Imperiale Laureate for painting, the world's largest and most prestigious arts prize. The Polka Dot Princess is a feature documentary work-in-progress about Kusama, focusing on the progressive art she produced during the defining decade of her career when she left her native Japan and moved to New York City, and on the factors that caused her to fall into relative obscurity for many years afterward. The film will use archival materials, interviews and other classic documentary techniques, including an interview with the artist, to tell Kusama's story. The filmmakers will also strive to bring the period and the artist alive utilizing dramatizations from Kusama's writings shot on film. She is the author of a number of semi-autobiographical books and an autobiographical, never- produced musical. Working in paint, sculpture, performance art and installations, Yayoi Kusama pre-figured minimalism, pop and feminism and rose quickly to the forefront of the avant-garde movement in 1960s New York City, at one point rivaling Andy Warhol for press notoriety. During this period the psychological deterioration that began in her youth worsened, and she began using her art as her own form of therapy. At her first solo show, she exhibited giant mural-sized canvases–at first glance only white, but upon closer examination methodically covered with shimmering, irregular "dots." Vast works of polka dots and criss-crossing lines or "infinity nets," as Kusama calls them, followed. Taken from her hallucinations and probably linked to incidents of abuse, these became the trademark of her work. The single-minded focus that went into their creation allowed Kusama to escape from the demons that had plagued her since childhood. Diagnosed with obsessional neurosis, she has said that she would have killed herself a long time ago if it were not for art. During WWII she was forced out of high school and into a factory where she spent her days sewing parachutes. In her words, the experience "killed her mind." Her mother's constant emotional abuse also damaged Kusama. It is Kusama's "art medicine" that has enabled her to deal with intense emotional pain, working diligently and daily. Like Van Gogh, Kusama has continued to paint while living in a mental hospital. Her stay in a Tokyo institution is voluntary and she works from a studio nearby and "checks herself out" to attend exhibitions of her work and special events.Judith Vida, M.D., a psychoanalyst specializing in creativity and mental illness, will help the filmmakers consider Kusama's work as the embodiment of a different type of solution in the modern era of psychotropic drugs. We will further celebrate in film a woman who is one of the world's greatest living artists, and bring to light her important role in the development of one of America's most important artistic eras. And we strive to accomplish this while Kusama is still able to participate and benefit from the resulting attention.
GROUND OPERATIONS: Battlefields to Farmfields
Producer/Director: Dulanie Ellis; Co-Producer/Editor: Raymond Singer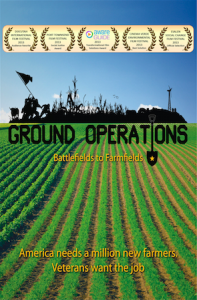 America's war veterans are coming home. Without their unit's camaraderie and a sense of mission, recovery from the wounds of war takes a toll. Every 80 minutes, a veteran commits suicide. GROUND OPERATIONS: Battlefields to Farmfields, champions the growing number of returning veterans who are finding their redemption through organic farming and ranching. These veterans are reclaiming their lives, regenerating our degraded soil, rebuilding communities, restoring local access to fresh food and growing a healthier America.
A former Marine, currently a grassfed livestock producer, tells us, "Working with living plants and animals, I'm a nurturer, instead of a destroyer, and that's a significant realization for me." A wounded soldier made a promise to God, "If You get me back alive to see my family, I promise, I will make my life worth saving." He offers emotional sanctuary and job training in organic blueberry farming to fellow veterans. Another Marine teaches hydroponics, encouraging veterans to start farms inside abandoned inner city warehouses.
MISS NAVAJO
Billy Luther, Co-Producer/Director & Duana C. Butler, Co-Producer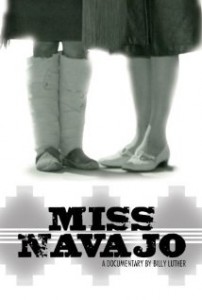 One Navajo woman's quest for the Miss Navajo Nation Crown leads her to question the role of women in bridging the reality and mythology of her culture. The 53-year-old pageant is no ordinary beauty contest- it's also a celebration of traditional values and language. The contestants also demonstrate knowledge of Navajo skills: rug weaving, fry bread making, and sheep slaughtering. MISS NAVAJO also addresses themes of cultural identity, racism and the role of the Navajo deity Changing Woman. Accompanying footage of the current contestant's journey will be interviews with former title-holders, whose recollections of their own experiences will enrich the unfolding of the young woman's pursuit. Newspaper articles, photographs and archival film footage of past pageants provide historical context. But in the end, the emotional heart of this story is one Navajo woman's search for a better life.
www.missnavajomovie.com
Women Behind The Camera
Alexis Krasilovsky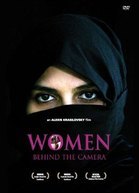 WOMEN BEHIND THE CAMERA is a documentary about women cinematographers from around the world: the pioneers who were the first to film from mountaintops, from helicopters, in war zones, underwater, and on Hollywood sets, and the new generation of camerawomen who are achieving their visions now. This one-hour program explores the visions and voices of women cinematographers of mainstream features, independent films, documentaries, commercials and music videos. Some of the important issues are: acquiring camera skills and getting experience on the set, climbing the ladder to become a Director of Photography; experiencing the magical moments behind the lens; the creative interaction with directors vs. the buddy system; facing the conflicts between location work and motherhood; and the ultimate reward of living a life in order to tell stories through pictures. Many of the camerawomen interviewed at length in the companion book, WOMEN BEHIND THE CAMERA: CONVERSATIONS WITH CAMERAWOMEN (Prager 1997), have won Emmy's, Cannes Film Festival Camera d'Or's, and other awards: the technical level of their footage–ranging from SALAAM BOMBAY to HONEY, I SHRUNK THE KIDS–will prove to be superb.
Shakespeare Behind Bars
by Jilann Spitzmiler and Hank Rogerson of Philomath Films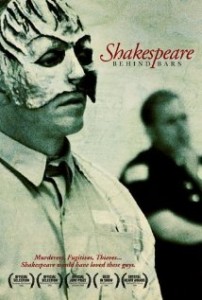 SHAKESPEARE BEHIND BARS is a feature length documentary about an all-male Shakespeare company working within the bars of a Kentucky prison. The film follows this unusual acting troupe for 9 months as they rehearse and perform a full production of The Tempest. In this prison atmosphere, the words of Shakespeare act as a catalyst for the men to examine their past with remarkable candor. They are all individuals who have committed the most heinous crimes, and who are now confronting those crimes on stage. In this process, we see these unlikely men testing the power of truth, change, and forgiveness. SHAKESPEARE BEHIND BARS is currently in post production. The project has also received grants from the Sundance Institute Documentary Fund, as well as the JKW Foundation. The film is being produced by Jilann Spitzmiler and Hank Rogerson of Philomath Films. For past projects, Philomath has received grants from ITVS; Open Society Institute (Soros Documentary Fund); The Edgebrook Foundation; and the Sundance Institute Documentary Fund. Work by Philomath Films has screened at festivals such as Sundance, SXSW, and The Taos Talking Picture Fest, picking up numerous awards, including the Audience Award for Best Documentary at AFI FEST 2000; BEST SHORT DOCUMENTARY, Nashville Independent Film Festival 2000; and BEST FEATURE DOCUMENTARY, Fargo Film Festival 2002. The filmmakers' work has been seen on PBS, NBC, A&E, Discovery Health, Bravo, among others.
Running Wild
Suzanne Mitchell, Producer/Director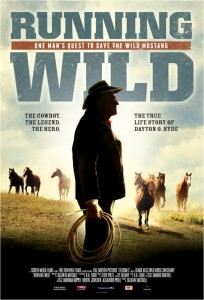 Dayton O. Hyde is a consummate conservationist, a naturalist's naturalist and an award-winning writer – and as one of the last old-style cowboys, a fitting symbol of the American West. Hyde has a lifelong habit of turning impossible dreams into reality. A former rodeo clown, Life Magazine photographer and cattle rancher, Dayton understands the fragility of our environment and the creatures that inhabit the land. Whether he is protecting the sandhill cranes of western Oregon, the coyotes on the western plains, or the hundreds of wild mustangs who now run free on his 12,000-acre not-for profit wild horse sanctuary located in the Black Hills of South Dakota, Dayton's efforts will have lasting effects for generations to come.Running Wild: The Story of Dayton O. Hyde is a cinematic adventure that examines the life of a man who through prose, poetry, land and wildlife conservation, extreme perseverance and enormous grace and wisdom has preserved part of American history. His life story is not without pain and struggle and consequences are outweighed by purpose. As Dayton Hyde puts it, "My purpose was to change things… hang the circumstances." Running Wild will take viewers back to lost times and forgotten places, giving them pause to reflect on their own contributions to this world.
The Flute Player
by Joycelyn Glatzer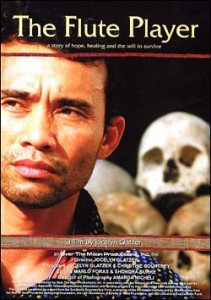 THE FLUTE PLAYER is an intimate, first-person documentary film about the life and work of Arn Chorn Pond. As a young boy growing up under Cambodia's Khmer Rouge military regime in the 1970's, Arn witnessed the darkest heart of humanity. While the Khmer Rouge carried out their campaign to kill every educated Cambodian, Arn was imprisoned in a death camp where torture and murder were everyday occurrences. For four long years Arn did whatever was necessary to survive, which included playing propaganda songs on his flute for his captors' entertainment. "When I played the flute I had an escape in my mind," says Arn. "I was lucky to be able to do that, in the middle of hell."After being forced by the Khmer Rouge to fight against the Vietnamese in 1979, Arn ran away to the jungle – eating what the monkeys ate – until he reached a Thai refugee camp. While at the camp, Arn was adopted by an American relief worker.By the age of 16 Arn was living in rural New Hampshire, struggling to rebuild what was left of his life. With his flute in hand, he set out to awaken the world to Cambodia's holocaust. On the road he attracted the interests of President Jimmy Carter and Attorney General Janet Reno, and he performed with musical artists such as Bruce Springsteen and Peter Gabriel. His efforts won him the Amnesty International Human Rights Award, the Spirit of Anne Frank Award, and the Reebok Human Rights Award. Accolades however, could not heal his broken heart and tortured mind. Haunted by the cries of children, the smell of blood, and the loss of everything that he called home – his family, his friends, and his culture – he still wondered, "Why did I live while so many others died? "Today, at the age of 37, Arn has taken his very tragic past and turned it into something inspirational. He is striving to heal the deep scars of Pol Pot's genocide by bringing Cambodia's once outlawed traditional music back to his people. Within the four years of Pol Pot's rule, Khmer Rouge soldiers killed 90 percent of Cambodia's master musicians (the trained professionals), burned down the country's concert halls, and destroyed a wealth of ancient instruments. "Imagine New York City losing all its music halls, all its musical instruments, and almost every professional musician. That's what happened to us…and more," says Arn. As the few surviving traditional master musicians grow old and fall ill, a way of life sits quietly on the brink of extinction.Facing this desperate situation is Arn. From the New England mill town of Lowell, Massachusetts to the back streets of Phnom Penh, Cambodia, THE FLUTE PLAYER follows Arn as he brings Cambodia's remaining master musicians back to their craft, and encourages Cambodian-American kids to mesh hip-hop with traditional Cambodian music. Throughout this journey across generations, continents and cultures, Arn confronts his own life, lived in the shadow of a painful past.What does war do to the psyche of a people? What steps can a country and its people take to rebuild after experiencing profound destruction? Why is the preservation of culture important to personal identity and survival? THE FLUTE PLAYER explores these questions as it tells a riveting and enlightening story about hope, healing and the will to survive in the aftermath of war.
www.pbs.org/pov/thefluteplayer
In My Corner
by Ricki Stern and Anne Sundbeg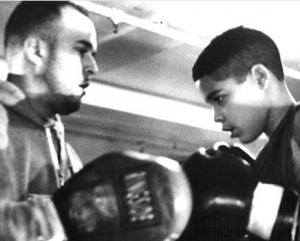 IN MY CORNER – Filmmakers Ricki Stern and Anne Sundbeg deliver a knock-out punch in a portrait of two teenagers seeking refuge and respect in a neighborhood gym in the South Bronx. This winning film went on to air on national television in PBS's P.O.V. series.
Double Dare
by Amanda Micheli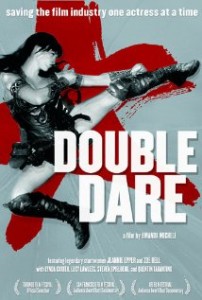 DOUBLE DARE – Jeannie Epper and Zoe Bell have been set on fire, thrown off buildings, dragged by wild horses and hit by cars. As Hollywood stuntwomen, they are the agile illusionists of filmmaking; they stand in for action-heroes, victims of brutality and everything in between. They are the salt-of-the-earth professionals behind the high-flying scenes, constantly balancing their own safety against the demands of athletic artistry in motion. DOUBLE DARE explores the lives of Epper and Bell, the stunt doubles for "Wonder Woman" and "Xena: Warrior Princess," as they face the challenges of a dangerous and male-dominated profession. These anonymous real women behind the icons are at drastically different crossroads in their lives. One, a grandmother, struggles with the aging process and Hollywood's dearth of older female roles; the other, a young woman, is brash and unaware of the feminist battles that have paved the way in her rough, macho field. We've been following Epper and Bell for more than three years, while they struggle to stay employed, stay thin and stay sane. The film contains behind-the-scenes footage of "Xena: Warrior Princess," "6 Feet Under," and Quentin Tarantino's new film, "Kill Bill," among others. It features interviews with Steven Spielberg, Quentin Tarantino, Lucy Lawless and Lynda Carter. DOUBLE DARE is directed by Amanda Micheli who received an Academy Award, the IDA award and a national POV broadcast for 1996's "Just for the Ride" about rodeo cowgirls.
I VOTED? – A NON-PARTISAN DOCUMENTARY
JASON GRANT SMITH DIRECTOR/PRODUCER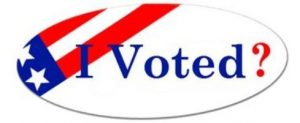 In American elections, we mark our ballots and away they disappear for counting – tallied by reliable systems. Or so we hope. Few citizens realize that today's elections offer scant guarantee that votes are recorded as intended.This non-partisan, offbeat documentary explores the specific assurances of accuracy and security within our elections. What are the mechanics of recording and counting ballots? How does it all work? The answers are both surprising and disturbing. Interviews include election officials, politicians, academics, computer scientists, and voters. While democracy does not begin with elections, it can end by failing to protect them.
https://www.facebook.com/ivotedmovie/
PICTURES OF INFINITY
HELEN HALL PRODUCER/DIRECTOR

"Pictures of Infinity" explores Tesla's concept of a universe that is alive and breathing; filled with dynamic energy which he called the 'aether', or the 'wheelwork of nature'. This energy will become visible and audible through evocative images of nature, computer-animated graphics, dramatizations of Tesla's discoveries, and with spinning, swirling streams of radiant music and sound. "More than a century ago scientist, engineer and humanitarian Nikola Tesla predicted the current environmental crisis and knew we would need a radical solution." says director/producer Hall. "He devoted the last part of his life to providing one, with his discovery that the earth produces an unlimited reservoir of natural energy and his invention that harnesses it, based on an entirely new understanding of physics."
The Money Stone
Producer Paula Ely & Director Stuart Harmon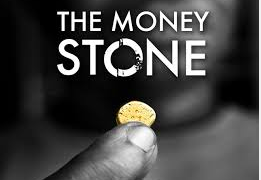 Four hundred feet below the red soil of Ghana, West Africa, men with pickaxes and shovels follow an ephemeral seam of gold like ants in a mound. Most of these "galamsey" miners enter the dangerous profession of illegal gold mining for the same reason — poverty and the perpetual search for work in a nation stricken by poverty. Justice, a 20 year-old galamsey digger, climbs down a 4' x 4' hole to pull gold-laden quartz rock out of the earth, eager to earn quick cash and go to trade school. Abdul, a 23 year-old miller, enjoys owning a galamsey mill because of the prosperity it has brought to his life but is unaware of the dangers that the dust and the mercury used to purify the gold pose to his health. Emmanuel, 19, joins a galamsey refinery in hopes of one day abandoning the job and going to the university. Across the globe, an estimated 13 million men, women and children dig hundreds of feet underground as small-scale miners, risking life and limb to scrape together a meager living in the most dangerous of working conditions. The hazardous and destructive methods used by the miners have created an environmental threat of epic proportions, contributing to an industry that has become globally the largest single emitter of mercury to the environment. Today, nearly one-quarter of the world's gold output is estimated to originate from small-scale mining, yet few in the West know the story behind how this precious metal is obtained and at what personal and environmental cost. "The Money Stone," a one-hour documentary, brings to light one of the world's most hazardous professions — the galamsey gold miners of Ghana.
Overburden
Chad Stevens, Producer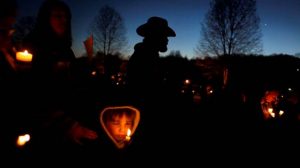 "This is the story of a symbol: one mountain destined to be destroyed by the coal industry and a grandmother's struggle to save that mountain by creating the first sustainable, green collar jobs project in the Appalachian coalfields: The Coal River Wind Farm. Coal River Mountain is an ancient Appalachian cradle of rolling ridges and nestled hollows, providing refuge for delicate wildlife and a home to a unique mountain culture. But just beneath the surface lays something that calls into question the mountain's very survival: $4.3 billion worth of coal. Massey Energy, the largest practitioner of mountaintop removal coal mining in West Virginia, holds permits to clear-cut 6,450 acres of hardwood forest, detonate thousands of tons of explosives and topple the mountain range into over nine miles of streams in the valleys below.Connection to the mountains runs deep in the hills of West Virginia. To the people that live there, the mountain is more than rock, dirt, trees and coal. They speak of memories of their grandmothers gathering ginseng in autumn, and of a grandfather's grave in the family cemetery. They talk of ramp dinners in spring, of bear and turkey hunts, of foraging for molly moochers. This way of life in the Appalachian heartland was first sacrificed by surface mining in the 1960s. That is when Lorelei Scarbro, as a little girl, would trek up the hollow to the exposed seam of coal on the mountain's side with her father. There they would gather enough coal to heat their home through the winter. "That's how all of the families did it back then," Scarbro says. That was before her father, like his father before him, went underground to mine coal for the company. Later, Scarbro's husband also found work in the mines. He died of Black Lung and is buried in the cemetery behind the family home. "I have a six by three plot in that cemetery next to my husband," Scarbro says. "And if they come here with those bulldozers, I'm going to have to draw the line.This film explores what it means to "draw the line" in this battle to stop mountaintop removal coal mining. And asks: Can Lorelei Scarbro save Coal River Mountain?"
MIA – A Dancer's Odyssey
a film by Maria Ramas, Michael Masucci and Kate Johnson
Winner – 2015 Los Angeles Area Emmy Award in Arts and Culture/HistoryPresented by SDP Productions in association with Croatian National Television. Producers: Maria Ramas, Brenda Brkusic,Ted Sprague, Kate Johnson and Douglas Turnbaugh. A daughter's promise to tell her mother's story becomes the unfolding of more than the life of a celebrated 20th century émigré dancer. It is the story of a lost time in dance, of exile and return, and of the triumph of art over politics.
PENNY: A DOCUMENTARY FILM
ELIZABETH SHER DIRECTOR/PRODUCER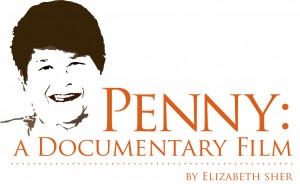 Bob Dylan's "the times they are a changin" perfectly describes the multi-faceted life of Penny Cooper whose life as a celebrated criminal defense attorney, art collector, feminist and philanthropist mirrors the transforming decades during which she has lived. Penny shares stories of her life against the stunning backdrop of her art collection as well as her extensive personal archive of photos and press clippings. Historic archival stills, moving footage and her personal images will inform interviews with Penny, her life partner Rena, her former law partners Jim and Christina, her nephews Colin and Kelly, and her courtroom adversaries to fill out the picture of this amazing woman.Penny Cooper has stories and stories that prove that truth, indeed, is stranger than fiction. Sometimes the stories are funny and sometimes they are devastating – like life. And it is not only in the law that she has made her mark. Penny experienced sexism and came out as a lesbian when it was still difficult to do so. She and Rena have built a world-class art collection, one of a very few which focuses almost exclusively on women artists. There have been many, many films about lawyers – both documentary and narrative. But Penny is at its core a film about a woman, a real woman working in the real world, told from a woman's point of view.
THE MOSAIC OF LIFE
Alicia Brauns, Producer/Director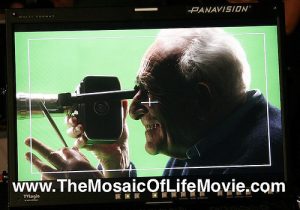 THE MOSAIC OF LIFE is an inspirational and uplifting documentary depicting the life and positive philosophy of DR. JACK BRAUNS, a Holocaust Survivor who reveals how even the worst circumstances can still allow life's colors to shine and illuminate even the most hopeless among us. Dr. Brauns takes us on an upbeat adventure around the world and into the deepest depths of the soul. Physically fragile at 88 years, he recently gathered his strength and lead the way back to Germany to reveal his past experiences, including slivers of kindness in the darkest of places and tools he used for survival audiences can incorporate in today's modern life stye. Dr. Brauns survived the Kaffering sub-camps of Dachau Concentration Camp by the power of his cherished childhood memories and started his new life in 1956 by filming a rich treasure trove of stylish, personal Super 8 footage charting the story of life in America in the second half of the 20th Century. You do not need to be Jewish nor have been connected to WWII to relate to this mesmerizing, timeless and invaluable material.Dr. Brauns' autobiography RECOLLECTIONS AND REFLECTIONS – How I Turned Despair into an Appreciation of Life will be blended with his classic SUPER 8 film coverage, mixed media and HD footage of today. THE MOSAIC OF LIFE will help preserve history by recording more testimonies, including current interviews with Dr. Brauns, fellow survivors, his family, co-workers and several Historians. The film will also incorporate animation directed by legendary animator Art Leonardi. In addition, Dr. Brauns gave a 7-hour testimony in June 1996 to the USC Shoah Foundation Institute Visual History Archives that will also be integrated. Upon completion, all material and interviews filmed for THE MOSAIC OF LIFE will be donated to the Shoah Foundation Institute Visual History Archives. Unlike other Holocaust films, this is an empowering film encouraging light, redemption and restoration.
While Time Stands Still
Elena Miliaresis, Producer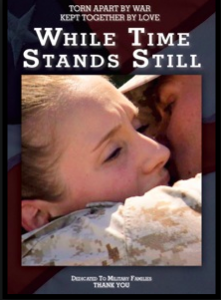 While Time Stands Still reveals the poignant untold story of America's deployment-torn families confronted by the haunting terror of war. Over 1.7 million ordinary families appear to be living a normal life on the outside; yet, inside an ever-present fear rages: losing a loved one in combat in Iraq or Afghanistan.While Time Stands Still is a nonpartisan documentary that addresses issues and offers solutions. At the core of the film are two military wives, Denneny Cochran, a spunky redhead with a tongue ring, saying goodbye to her husband Jordan for the first time, and Brandi Albritton, a twenty-four year old mom of two toddlers, facing her husband Aaron's second deployment in less than two years. Their day-to-day trials are interwoven with moving accounts from resolute military families from around the country who open their hearts and share their experiences. Mothers like Cyd Deathe walk around in a daze unable to sleep while their children are in Iraq, plagued by the torment that the next knock on the door will be a Marine in dress blues, whose duty is to deliver the message: Your child is dead.While Time Stands Still explores the themes of struggle, courage, and resilience uniting military families who overcome isolation and panic to discover self-reliance and determination. In the face of these difficulties, they give testament to the indomitable spirit of American fortitude.
Changing Face of Harlem
Director/Producer – Shawn Batey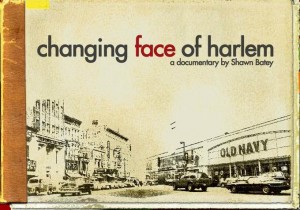 Changing Face of Harlem is a one–hour documentary that examines the current revitalization in Harlem told from deeply personal stories of residents, small business owners, developers, public servants, and clergy. Since the late 1980's, the image of the Harlem neighborhood has evolved drastically from a crime-ridden ghetto abundant with abandoned buildings to an appealing economic investment with a rising draw of tourism and interest among large commercial business. As a result, the neighborhood has attracted new residents and new commercial corporate entities. Harlem residents have a mixed range of opinions about the future of their community. Some are fearful of what lies ahead and look towards the past for the best of its years. Others foresee a brighter future and happier days for a better Harlem. The main consensus that is prevalent among the community is a concern and necessity for cultural preservation.The film overviews development in Harlem over the last 20 years and reveals the larger complex paradigm of gentrification. Present day Harlem represents economic prosperity, investment, and a promising future, but for whom? What will be the future outlook for one of America's most famous and historic community?
SHAKESPEARE HIGH
Producers Brad Kopenick, Lori Miller, and Alex Rotaru, and Director Alex Rotaru Co Producer Brian O'Connell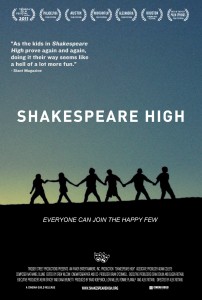 "Shakespeare High", is a feature-length documentary about a group of teens in Southern California whose lives are profoundly changed by learning, and then performing Shakespeare in the 90th Annual DTASC Shakespeare Competition. The film follows several students – mainly underserved, and from diverse socio-economic backgrounds, and explores how their dedication to drama provides them the purpose and passion to overcome great challenges.Amongst the teens chronicled include Tosh from East Los Angeles, a former gangbanger whose discovery of drama rescued him and diverted him to follow his passion, stay in high school, and get good grades. In the high desert town of Hesperia, African American football stars twins Galvin and Melvin found Shakespeare after their father murdered their mother during an acrimonious divorce. They are drawn to the violent nature of Othello because it helps them release repressed traumatic feelings in ways they didn't think possible. Nicole – earnest and wise-beyond-her-years – is consumed by her drama studies. Her mother suffers from a terminal disease, and her family is broke. She can't afford to go to a four-year liberal arts college to pursue her dream career, and despairs that she'll never get out of her small town.These are but a few of the thousands of stories of Southern California high school students who compete in the DTASC Shakespeare Festival. After we meet and hear these inspirational and emotional tales, we follow our protagonists to the competition and watch as months of arduous preparation culminate in a single, frantic day – when performances are judged by an expert jury/verdicts rendered/dreams ended/prizes won – and careers begun…Contact: Lori Miller, Producer
The Tomato Effect
by Faun Kime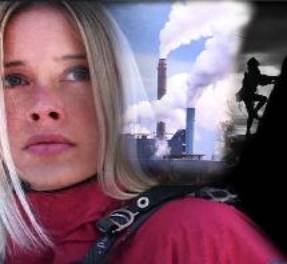 THE TOMATO EFFECT – Ten years after my father's death in a mountain climbing accident, I decided to, once and for all, put to rest the conspiratorial whispers about the suspicious circumstances of his death. The Tomato Effect reveals what I discovered as I take the camera to investigate my father's death, but soon find myself unraveling his involvement, as a physician, in a raging medical controversy over the diagnosis of Multiple Chemical Sensitivity. As I peel back the layers, I discover that recognition of this diagnosis would have greater consequences to the chemical industry than the admission that smoking causes cancer did to the tobacco industry. And in the end, I learn that my investigation has its own enormous consequences.
https://www.faunandtheflora.com/
Women at War
by Christie Davis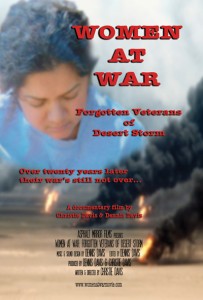 "Women At War: Voices of Female Gulf War Veterans" takes an intimate look at women soldiers' wartime experiences during 1991's Desert Storm and their battles with Gulf War illnesses since they've returned home. Through vivid interviews and hometown visits with twelve female Gulf War veterans, we relive their war-time experiences. 1991's Desert Storm was a toxic battlefield. Oil well fires, depleted uranium and inoculations coincided with breathing distress, severe gastro-intestinal attacks, and abnormal menstrual bleeding.
When they returned home to parades and cheering crowds, these women, like other Gulf War veterans, confronted a hostile VA who dismissed their illnesses while refusing them benefits and pensions.The emotional presence and observations of Carol Williams, a Caribbean-American, who served as a Navy corpsman and the medical insight and empathy of Denise Nichols, an Air Force Major, form the heart of the story. Themes of protection and betrayal, love and loss unite these women veterans who have overcome despair to discover new opportunity as advocates for themselves and other veterans. Despite their illnesses, they testify before Congress, help homeless veterans and assist children born with war-related birth defects. Today, over 56% of all soldiers who fought in Desert Storm are now sick and dying. Why has our government consistently denied them proper testing, treatment and compensation? Why have they been abandoned by the country they laid down their lives to serve?
The Desert of Forbidden Art
by Amanda Pope and Tchavdar Georgiev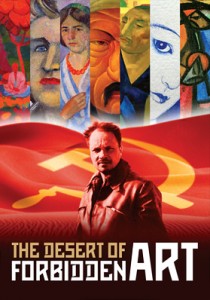 Amanda Pope and Tchavdar Georgiev's work-in-progress documentary "ART RESCUERS OF NUKUS" tells a story of the Islamic world and the West coming together to save a common art legacy, it is an invigorating and positive story a contrast to our present reality. In a remote Central Asian desert in Uzbekistan in one of the world's poorest regions, next to a chemically poisoned sea, there's a unique treasure. 50,000 paintings – censored during the Soviet era – of the Russian Avant Garde, a movement that re-defined the nature of modern art. These are part of the collections of the Nukus Museum and very few people in the world know anything about them. The film will tell the tales of artists condemned to obscurity, of a collector, Igor Savitsky, unique in his charm and eccentricity, and of the present director of the museum, whose commitment to the art treasures in her custody has led her to defy some of the fundamental assumptions about a woman's role in Islamic culture.
https://www.imdb.com/title/tt1536458/
Red Dust
Director/Producer: Karin T Mak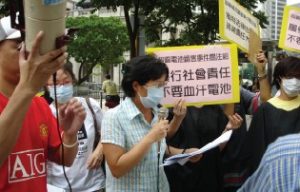 Nickel-cadmium batteries are used in toys, power tools, and portable electronics. The nickel-cadmium batteries are safe for consumers, but the raw cadmium used to produce them is a known carcinogen as toxic as lead. The red dust of cadmium drifts freely in the Chinese factories where the batteries are manufactured. Many of the workers exposed to cadmium suffer from chronic pain, headaches, and breathing difficulties. If untreated, cadmium can poison the body, leading to kidney failure, cancer, and death. The thirty-minute documentary RED DUST takes viewers into the lives of migrant factory workers in China who produced batteries for one of the world's top manufacturers. The workers are deemed disposable by factory owners and are stereotypically viewed as quiet and passive victims. However, the women featured in the film, Ren, Min, Fu, and Wu, fight back.Chinese factory workers toil making American products, but are rarely given a voice in American media. Even as news rock the U.S. about Chinese toys tainted with lead or milk products and pet food laced with toxins, no stories have surfaced about the workers who make these products. This documentary tells an unexamined side of China's economic development: the resistance, courage, and hope of workers battling occupational disease, demanding justice from the local government and global capital. Labor issues are very sensitive in China, and workers who publicly discuss their struggles do so at great risk. The access that RED DUST achieves provides a rare glimpse into Chinese labor activism that Americans have not yet seen. The audience discovers along with the filmmaker, a Chinese American, the horrors of the global assembly line.
Freeing Silvia
Baraldini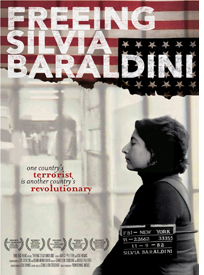 Silvia Baraldini moved from Italy to America in the 1960's at the height of the Civil Rights Movement. A war was on; black-led marches, sit ins, boycotts and Freedom rides were exposing the hypocrisy in the American creed, "Liberty and Justice for All". Lives were lost, leaders were imprisoned or murdered, cities and churches were burning in the Promised Land. Silvia, witness to these events, was marked, and so began the decisive lessons that would shape this revolutionary.Margo Pelletier and Lisa Thomas are developing a documentary on the life of Silvia Baraldini, political prisoner. After 15 years as a political activist she was arrested by the FBI and sentenced to 43 years in prison. In 1999, after a ten-year campaign and one million Italian signatures pressuring the U. S. Government, she was transferred to a prison in Rome. This April 2001, the Italian government granted Silvia "house arrest" to undergo treatment for the cancer. The Bush administration is insisting she be returned to prison in September. This documentary will address Silvia's political beliefs and actions in context to the demands of their historic time revealing the interdependent and sequential events, as having a human logic whose objective is noble and not criminal.
https://www.youtube.com/watch?v=CMDGw7_rVYg&feature=youtu.be
Hempsters: Plant the Seed
Michael Henning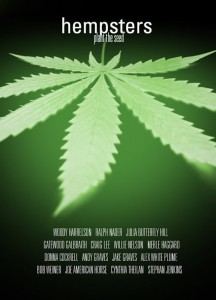 HEMPSTERS: PLANT THE SEED is a documentary on the industrial use of hemp. I was not aware that hemp is not a drug – I was always under the impression that hemp was pot and pot was hemp. While they are related to each other they are not the same, although due to our federal drug laws they are lumped together in the same category.After seeing the movie I was surprised that Canada and most of Europe are working to use hemp as a major bio crop. They even had a display from the state of Kentucky showing the different uses for hemp. From clothes to petroleum oil it can be used for just about anything.
https://www.imdb.com/title/tt0417750/
BAD BOYS OF SUMMER:San Quentin Baseball
by Loren Mendell and Tiller Russell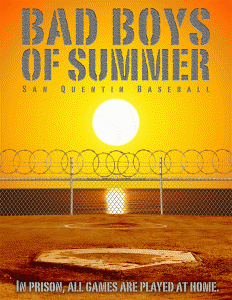 BAD BOYS OF SUMMER: San Quentin Baseball- A field of dreams in the toughest prison in America… Welcome to San Quentin baseball. Bad Boys of Summer will follow a group of prisoners through a season of baseball at San Quentin State Penitentiary. Needless to say, all games will be played at home.Offering a unique and unflinching look at life in maximum security, the project will paint a gritty and moving portrait of America's worst at their very best. From the inmates in the yard dubbed "the most ruthless fans in baseball" to the semi-pro teams that show up at the "Q" to test their mettle against the Giants, the film will put an unforgettable new face on our national pastime.
https://www.amazon.com/Bad-Boys-Summer-Loren-Mendell/dp/B002LI7O1W
LILLIE & LEANDER: A LEGACY OF VIOLENCE
by Director/Co-Producer: Jeffrey Morgan Producer: Alice Brewton Hurwitz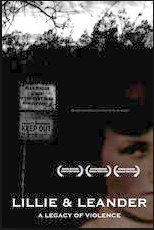 Lillie & Leander: A Legacy of Violence is a feature length documentary film that examines the case of a black man suspected of raping and murdering a white woman at the turn of the 20th century in Pensacola, Florida. In investigating the rape and murder of her great-great Aunt Lillie Brewton Davis, Alice Brewton Hurwitz stumbles upon an explosive family secret. While newspaper accounts of the time reported the vigilante lynching of Lillie's suspected black assailant, Leander Shaw, in fascinating detail, Hurwitz discovers that the men in her family exacted their own 25-year-long system of revenge. In one interview, an elderly relative recounts how the men in the family killed every black man who walked the road they lived on. The story seems to match the local mythology in this divided community. When the Assistant State Attorney gets involved, an investigation begins in full force with a cadaver dog search, ground penetrating radar, and excavation. As Alice reaches out to the black community for help in finding stories of missing black men, she faces anger and fear from her relatives. Clearly the ramifications of finding a mass grave would be monumental, but regardless of whether or not the remains are uncovered, the interviews with the family, historians, and other members of the community attest specifically that this violence and other similar incidents did occur. More than a crime investigation, this film addresses the racism that still simmers in many U.S. communities through a powerful, unforgettable tale of family secrets unlocked.
http://www.lillieandleander.com/SandyHollow/Welcome.html
BAM 6.6
by Jahangir Golestan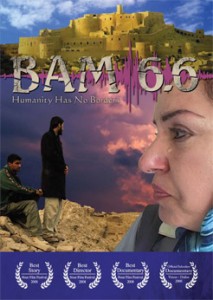 In 2003, an earthquake measuring 6.6 magnitudes, struck the city of Bam, killing over 50,000 people, injuring over 20,000 residents, and leaving more than 60,000 citizens homeless. The earthquake destroyed much of the beautiful ancient city, known for its old quarter, and decimated its 2,000-year-old citadel.Bam 6.6 follows the experiences of Adele Freedman, A Jewish-American woman who was vacationing in Bam with her fiancé, Tobb Dell'Oro, when the earthquake struck. Adele, who is forced to face Tobb's tragic death alone in the crumbling city, halfway around the world, finds surprising comfort when the Muslim citizens of Bam reach out to her. The film interweaves Adele's experiences with the experiences of Iranian survivors, who provide a painful reality of the earthquake's devastating toll on their community. Adele and her family quickly discover that falling bricks and collapsing walls do not distinguish between Jew, Christian, or Muslim, between American and Iranian.Negative images have created a curtain between the U.S. and Iran—a curtain that prevents easy exchange of ideas and shared collaboration. Bam 6.6 lifts the curtain, allowing viewers to share in the universal language of grief, loss, and hope.
http://www.golestanparastproductions.com/bam66/
Independent Intervention
by Tonje Schei, Director/Producer: Tonje Hessen Schei, Editor: David Bee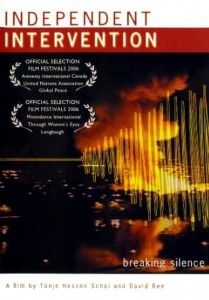 INDEPENDENT INTERVENTION is a documentary about the importance of independent media in a time of war and corporate control of the media. Focusing on the human costs of war, it contrasts the mass media's coverage of the invasion of Iraq with non-embedded independent investigative reports of the brutal realities on the ground.
https://www.amazon.com/Independent-Intervention-Tonje-Hessen-Schei/dp/B000MG2CKI
Runners High
by Justine Jacob and Alex da Silva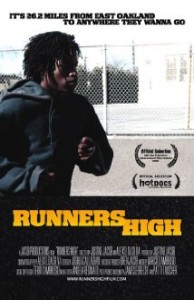 Running a marathon is tough on the body and mind. Growing up in East Oakland, California can be even tougher. RUNNERS HIGH, a documentary film, tells the story of a group of teenagers trying to do both. These are not your typical long-distance runners — many are overweight and most could barely jog one lap around a track when they started. They come from homes where unemployment, uncertain immigration status, missing parents, and domestic violence are common. Yet in spite of all this, with the help of a small and dedicated group called Students Run Oakland, these students decide to take on the 26.2 mile challenge of the Los Angeles Marathon. Their lives will never be the same. RUNNERS HIGH is a film about taking responsibility for oneself, self respect, and making a commitment to doing one's "personal best" in all aspects of life.
Tahara
Sara Rashad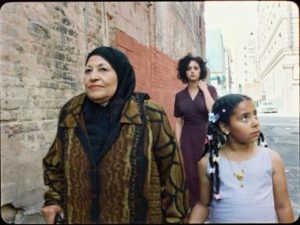 TAHARA is the Arabic word for purification. In Egyptian culture tahara describes the tradition of female genital mutilation or FGM. Cutting the sexual organs of a girl is meant to cleanse her and prepare her for marriage. In Egypt, tahara goes as far back as the Pharaohs, when women couldn't inherit land unless they were circumcised. Today, the practice has been ruled illegal, but it still continues. Some women still practice tahara because they're psychologically tied to the tradition.
https://www.cultureunplugged.com/documentary/watch-online/play/10180/Tahara-
Behind the Chutes
By Ann Lukacs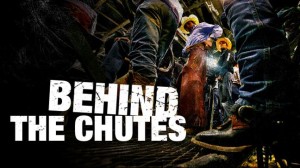 We travel for several years with rodeo bareback riders to understand their passion for riding bucking horses. These cowboys tell us in their own words about the demands they face, their beliefs, attitudes and their lifestyle. They share their stories of camaraderie and explain what drives them to put it all on the line for eight seconds.Cowboys have always embodied the spirit of the West through their independent nature. For many years, their culture and roots have led them to a competitive passion of rodeo and a lifestyle few know about. The names of the cities may change along with the names of the horses but the story stays consistent. Friends see each other along the way and their camaraderie strenghtens the passion they share. They are always there for each other to offer a helping hand and support …. for that is the spirit of rodeo! A cowboy doesn't compete at rodeo as much as he lives it.
MC5 * A True Testimonial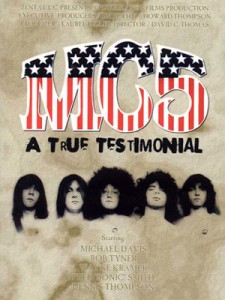 MC5 * A TRUE TESTIMONIAL – During the 1960s Detroit's MC5 fused the liberating spirit of music with the politics of rebellion and delivered the soundtrack to a generation bent on change. MC5 * A True Testimonial celebrates the timeless story of five working-class friends who came together with a singular vision: to change their world through rock and roll."Do not doubt, do not hesitate, this is a lightening bolt of a movie… far and away the best rock-music documentary of the 21st Century."-Jeffrey Wells, MOVIEPOOPSHOOT.COM"…will blast you out of any reverie as that band kicks out the jams and most viewers cochleae."-Elvis Mitchell, THE NEW YORK TIMES"…an absorbing portrait of a singular counter-culture mini-phenom …genuinely exciting."-Dennis Harvey, VARIETY"…this isn't just a rock'n'roll movie. It details a complex time in American history."-Tom Rafferty, THE GLASGOW HERALD"…(a) great documentary… full of flash, blood and heat… an impressionistic blur of glitter, stars and stripes."-Kimberly Chun, THE SAN FRANCISCO BAY GUARDIAN"A scorching, hard-driving trip…"-Pat Aufderheide, INTERNATIONAL DOCUMENTARY MAGAZINE
http://www.avatarfilms.com/mc5-a-true-testimonial/
A Chance To Grow
by Claire Marie Panke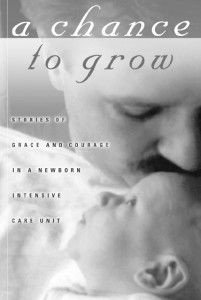 A CHANCE TO GROW follows three families in the neonatal intensive care unit (NICU) at St. Vincent's Hospital in New York. Focusing mainly on parents' perspectives, the film reveals the emotional impact of a journey though the NICU, allowing viewers to witness a baby's initial admission into the unit as well as the day-to-day struggles throughout their stay. The documentary also delves into the complex ethical issues that arise on a daily basis in the NICU, examining the borders of survival outside the womb and challenges brought on by the very technology that saves many preemies. The film, an eight-year project, premiered at the DoubleTake Documentary Film festival, aired on the Discovery Channel as A Baby's Battle For Life, and has been playing via National Geographic abroad as well as several other venues. A Chance to Grow was awarded a Cine Golden Eagle, an Honorable Mention at the Chris Awards, a Bronze Health Science Communication Award, and an American Academy of Nursing Media Award. Claire also discussed the film as a featured guest on the NPR Radio Program "Satellite Sisters."
Homeland
Jilann Spitzmiller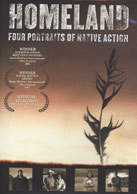 HOMELAND is the story of four Lakota Indian families living on the beautiful Pine Ridge Reservation in South Dakota. Filmed over three years, HOMELAND weaves an intimate portrait of contemporary Native American life through the personal stories of a spiritual leader, a grandmother, a community activist, and an artist. The film balances the harsh realities of reservation life with the strength and vibrancy of the Lakota culture. This film invites us to remember the value of humor, family, spirituality and the natural world.
American Chain Gang
by Xachery Irving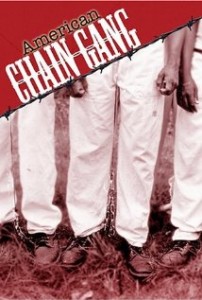 AMERICAN CHAIN GANG documents the experiences of the prisoners and officers of the recently revived male chain gang and the world's first female chain gang. Filmmaker Xachery Irving recently received the Townsend Tenacity Award, and has presented American Chain Gang nationwide at such locations as the Nantucket Film Festival, South by Southwest Film Festival, the 1999 Human Rights Watch International Festival, and New Filmmakers. The film will also be screening at this year's Sedona International Film Festival. This film has been chosen by PBS for national airing. Watch the web site for dates in 2001. This is the first in a series of Roy W. Dean films to be seen on PBS.
https://www.imdb.com/title/tt0464786/
Free A Man To Fight
by Mindy Pomper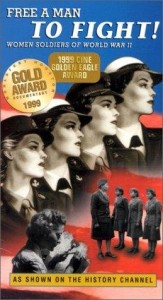 FREE A MAN TO FIGHT – This important film by Mindy Pomper uncovers the hidden stories of women veterans of WWII. Many of us are not aware that women in the service were more than just nurses…they were mechanics, and even pilots. This winning film went on to be aired on the History Channel, and was screened at the Women Veterans Memorial, where it is now a part of the permanent archive.
All Power to the People
by Lee Lew Lee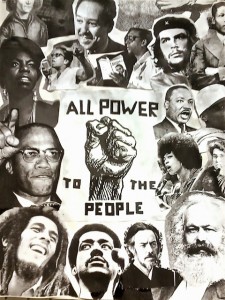 ALL POWER TO THE PEOPLE uses the history of the Black Panther Party to examine the Civil Rights Movement of the 1960s and how the politics of racism, violence, poverty, drugs and fear continue their legacy in the 1990s. Filmmaker Lee Lew Lee provides a bold panorama of the times through archival footage and interviews, including such seminal figures as Martin Luther King Jr., Malcolm X, Leonard Peltier, Bobby Seale, Huey Newton, Eldridge Cleaver and Mumia abu Jamal."All Power to the People" has been broadcast in 24 nations on 12 networks and been viewed by many millions globally, thus becoming one of the most widely influential human rights documentaries ever.
www.topdocumentaryfilms.com/all-power-to-the-people
Halsted Street, USA
David E. Simpson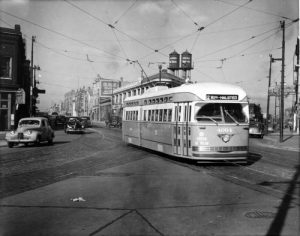 Nowhere in America does a stretch of pavement slice through a more vibrant and diverse cross-section of humanity than Chicago's Halsted Street. Along its length one can view a dozen nationalities, a thousand lifestyles-the American melting pot at full boil. Has it melted; can it melt; should it melt? And who are the people that make up this stew?Halsted Street, USA traces this uniquely American thoroughfare nearly 400 miles, from its origin in the cornfields to its terminus in the city's boisterous soul. The result is a riveting, kaleidoscopic road movie, a film about the literal common ground linking seemingly disparate communities.Halsted Street slices through a memorable cultural landscape: from the heartland of rural Illinois to the mostly African-American and impoverished south side of Chicago; from white-ethnic Bridgeport, home to five generations of an Irish family named Daley, to Pilsen, hub of Chicago's Mexican community; from the colorful chaos of the Maxwell Street market to the high-rise ghettos of the Cabrini Green public housing project; from the yuppie boutiques and blues clubs of Lincoln Park to Lakeview, where Halsted is the backbone of Chicago's gay community.A varied and colorful cast of characters guide us along this route: kids in a rural town, a Latino street-muralist in Pilsen, a junk scavenger in Cabrini Green, and revelers at the gay pride parade…. Their impressions and anecdotes bring into focus issues that simmer up from the asphalt of main streets all across the country – tolerance and racism, immigration, class disparity, ethnic/national identity.Directed by Sundance Film Festival award-winner David E. Simpson and narrated by renowned oral historian Studs Terkel, Halsted Street, USA is a colorful and entertaining film, a crash course in cultural geography not to be missed.
Hopilavayi
by Bart Hawkins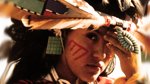 HOPILAVAYI – After two years of frequent visits to the Hopi nation in Arizona, Bart Hawkins temporary moved to Sipaulovi and Hotevilla. There he produced HOPILAVAYI, a film about the language of the Hopi and their way of life. Dedicated to the intuitive and spiritual in all forms, Bart offered all film rights to the Hopi nation. In appreciation for the film and its message, Brooks Institute of Photography offered a full scholarship to a Hopi student willing to attend the school. Bart's insight, boldness and sensitivity caught the attention of the film industry. He received the Roy Webster Dean Film Grant Award, the CINE Golden Eagle Award, and the Townsend Tenacity Award. HOPILAVAYI was shown in national and international film festivals.
Isabel Rosado – Nacionalista
Melissa Montero, Producer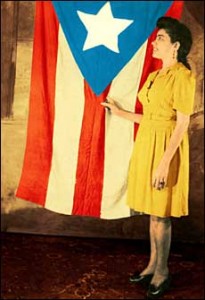 We often acknowledge the distinguished leaders of a social and political struggle when in fact there would be no struggle if it were not for those anonymous faces that are the backbone of a movement. Isabel Rosado was one of those people. Our Women, Our Struggle (working title) is an hour-long documentary that chronicles the life of 102 year old, Puerto Rican revolutionary Isabel Rosado, who dedicated her life to the Puerto Rican Independence movement. Along with other Nationalist women, she has become a revered symbol of colonial resistance and defense of Puerto Rican nationhood. As a member of the Puerto Rican Nationalist Party, she collected funds, sewed flags, staffed party offices, delivered messages, cared for the stricken leader Don Pedro Albizu Campos, and when she felt his life was directly threatened, took up arms in his defense. Rosado is the obvious protagonist. Her history of struggle parallels the colonial relationship between the United States and Puerto Rico, which is also just over 100 years old.With nearly four centuries under Spanish domination before 1898, Puerto Rico is one of the oldest colonies in the world. This Island has also had a long and unknown struggle for independence. Rosado takes us through a century of this historic struggle, uncovering over six decades of political history and analysis of the current status of the Free Associated State of Puerto Rico.
Wakefield Convicted, Sentenced to Die
Eric Gottlieb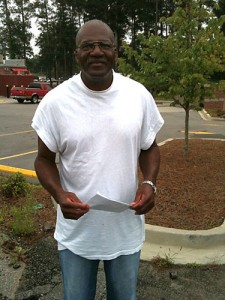 Most Americans believe in their criminal justice system. They tend to trust those with whom power resides – policemen, prosecutors, judges. More often than not, the men and women who comprise our criminal justice system competently discharge their duties with integrity and honor. But, sometimes, the public's trust is misguided.Charles Wakefield, Jr., has been languishing all but forgotten in a South Carolina prison for the past thirty years, branded a vicious killer by the men who put him behind bars. He has steadfastly maintained his innocence since January 31st 1975, the day South Carolina narcotics deputy Frank Looper and his father were gunned down in cold blood outside their Greenville home. Despite persistent, lingering doubts surrounding the conviction, Charles Wakefield's pleas for assistance have always fallen on deaf ears.Wakefield Convicted, Sentenced to Die documents my re-investigation of Charles Wakefield, Jr.'s 30-year-old capital murder convictions. Four days into production, the prosecution's star witness, Wyatt Earp Harper, unexpectedly recants his trial testimony, claiming investigators coerced him into testifying falsely against Wakefield in 1976. The man who prosecuted the case is Billy "Strom's Boy" Wilkins, now Chief Judge of the United States Court of Appeals for the Fourth Circuit, a man rumored to be on President Bush's short list for a Supreme Court nomination. The videotaped recantation subsequently forms the basis for a court hearing to determine whether Wakefield should be granted a new trial. This film chronicles my efforts to uncover the truth behind the Wakefield case – and the efforts of some of the most powerful men in South Carolina to stop me.
The Factory Women of Juarez
by Martha Adams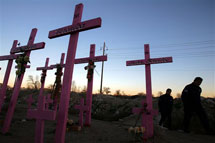 THE FACTORY WOMEN OF JUAREZ Concerns the mysterious brutal murders of 200 young female assembly line workers (foreign owned companies in Mexico) since 1995 and the disappearance of yet another 200 women. The project aims to shed light on these unsolved murders and a society struggling to define itself.
Colorblind Or Blinded By Color? The State Of Black Equality In America
Producers / Writers – Pamela Bright-Moon,
Erma Elzy-Jones and Anthony Asadullah Samad
Director – Erma Elzy-Jones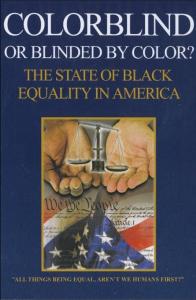 Colorblind or Blinded by Color? The State of Black Equality in America is a feature length documentary. The term 'colorblind' means one is free from racial prejudice or oblivious to one's color. Did you know that 51 years after the historic and controversial Supreme Court case of Brown vs. the Board of Education, which legislated an end to segregation in America's schools and as a result addressed inequality in all segments of our society, continues to exist today in the form of colorblindness? African Americans were granted 'equality' by the 14th Amendment to the Constitution of the United States. Yet, we are still a country blinded by a person's color. All things being equal, aren't we all human beings first? Racism, as overt as it's been in the past, has been cleverly disguised in modern day America as colorblindness. This documentary examines the evolution of the race caste system in America by proving that segregationist Jim Crow laws of the 1850's, disguised in modern day terms as colorblindness or race neutrality, continues to stifle and exploit the progress of African Americans and begs the question: Did America ever intend for African Americans to be equal to whites? With facts bearing out exaggeration, we prove that institutionalized racism still exists in the entire social fabric of America to include: education, the legal system, media and entertainment, health, labor, housing and economics. The documentary offers insights that aids in healing a nation wounded by its historic past.
www.facebook.com/pages/Color-Blind-or-Blinded-by-Color-The-State-of-Black-Equality-in-America/10150126400235601
Truth Has Fallen Sheila M. Sofian, Director/Animator/Producer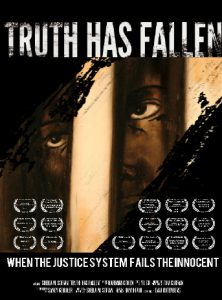 TRUTH HAS FALLEN – Armed with funding from individuals, churches and foundations, James McCloskey founded Centurion Ministries in 1983. With the help of volunteers and respected lawyers, he reinvestigates murder cases where a miscarriage of justice may have occurred. "Truth Has Fallen" is a one-hour 16mm animated/live action documentary about McCloskey's mission to free these wrongly convicted prisoners who are serving life sentences or are on death row for murder. As we listen to the first-person accounts from Mr.McCloskey and the people he has helped, animation and live action photography bring their words to life. Images from prison, courtrooms and police interrogations melt into one another. The film examines three of the cases he has worked on, and investigates the circumstances which allowed these injustices to occur while exploring issues concerning the death penalty, racism and our justice system.
NYC Spirit
by Muriel Stockdale
The film New York City Spirit depicts a composite day in New York City through 90 minutes of rich and colorful images of New Yorkers choosing a moment to connect to God or Spirit. The soundtrack of the film will consist of sacred music of disciplines from around the world and be performed by local New York artists. The visuals will be shot in HDTV and the soundtrack will be recorded in the latest 5.1 surround sound. Currently we are raising funds for production.New York City Spirit celebrates the spiritual heart of New York City which is a paradigm for a new global future. Harmony generally prevails among our hundreds of different faiths. This harmony is New York Spirit. For more information on how you may participate and to see our two trailers please see our website at
Matter in the Making
Matter in the Making V V Hsu and Tonia Chao Hsieh "Matter in the Making" is a docudrama about the ground-breaking healing science called Radionics.
Everything in this reality begins as a thought. Just as an architect must conceptualize a building before that building can be built, illness is also born from a thought. Imagine treating that illness while it is still being formed in your mind and before it becomes a reality in your body. That's Radionics. It treats
your Etheric body.How does Radionics work? Our documentary leads you through the process by re-enacting the exciting moments of discovery in the works of early pioneers: Albert Abrams, Curtis Upton, Ruth Drown and George de la Warr. Interwoven between these dramatic scenes is the heart-breaking story of a father who tries to ease his young son's painful suffering from cerebral palsy by using Radionics.Why does Radionics work? We interview noted physicists, biologists and neurosurgeons who collectively have spent the last fifty years determining how our cells communicate through electromagnetic signals and where our body's "blueprints for health" reside. Scientists show that our brain is the key retrieval and read-out mechanism for accessing this critical information.So what does this mean? This means that the mind can affect reality. Not only can the mind be used to focus on healing the body, but importantly, the mind can be used to create a better world. Imagine a world where illness is never allowed to take hold in one's body. Imagine a world where our elderly no longer need to buy expensive prescription medications. Imagine a world where healthful, pesticide-free foods are easily grown to feed our children. Imagine a world where people understand that what they think, creates the world they live in.
The Long Run: Find Who You Are Meant to Be
Carolyn Bekkar (aka Cookie Carosella), Producer
The Long Run is a documentary film project about gangs and the meaningful approach needed to reduce violence and transform the lives of disaffected and abandoned youth. Drawing on the experiences and words of young kids at risk, former gang members, gang intervention specialists, academicians, public officials and others, the film focuses on Los Angeles, considered the "Gang Capital of the World."While The Long Run addresses the failures, it focuses on new visions, new ideas, and imaginative means of turning around the lives of violent and drug addicted young kids. This documentary will show kids they have other opportunities than joining a gang and will educate adults about what life is life growing up in communities that lack vital resources and help kids– get help, find a cause, find spirituality, find their art and… own their life.
Burned (Death by Fire)
Jessie Deeter: Director & Producer, Sara Maamouri: Producer & Editor
Executed for the arson deaths of his three young children, Cameron Todd Willingham is now at the center of the national debate about death penalty. Burned exposes his case, from the flawed evidence and community vilification that led to his arrest, through the lightning fast trial and into the many years of hopeless appeals while on death row, and lets the audience be the jury in this controversial case. Ultimately, the biggest failing in the Willingham case is revealed by a leading fire expert a month before his execution: the fire that burnt Willingham's house down was not, in fact, arson. But it is too late for Willingham, who is executed despite the forensic evidence, forcing the question: Did Texas execute an innocent man?
www.imdb.com/title/tt1785319/?ref_=nm_flmg_prd_1
It's Not About the Horse
by Barry Boyle
IT'S NOT ABOUT THE HORSE, Barry Boyle & Carole Joyce producers, is a feature length documentary about a very gifted therapist who partners with horses to bring a powerful healing experience to prisoners in a maximum security prison in the Arizona desert. Wyatt Webb uses the horses as sounding boards, sensing and reflecting back to Wyatt the patients own thoughts and feelings, honestly and without judgment. They are there to help patients expose their innermost feelings. Wyatt's spiritual connection with the animals helps him lead his patients to self-discovery and healing of their deepest psychological wounds. He is kind yet disarmingly honest without ever being threatening or invalidating.A psychologist with over twenty-five years experience, Wyatt is at the apex of his career. His ranch is based at the Mirival Healing Center, Tucson, Arizona. Where he has helped many many people.Wyatt's methods have brought him a lot of attention. His first book "Its Not About The Horse" published October 2002. This book has sold very well approaching recognition on the best seller lists. Sales to date are in excess of 30,000 copies. The second book "Overcoming Fear and Self Doubt" has just been published. The man and his methods are entertaining, endearing and healing. Wyatt connects with his patients because he truly cares about helping them. Very few therapists have genuine empathy with their patients.The film will follow Wyatt as he works for the first time with prison inmates and their guards at Florence Prison in the Arizona Desert. a maximum security State and Federal Correction facility. The inmates here are the most troubled in the country.
As Wyatt says "therein lies the potential for the greatest healing".
The Secret Life of Water
by Chris Toussaint
Physicians, scientists and naturalists demonstrate how so-called "structured" water can be a powerful new tool in cleaning up and vitalizing our bodies and the environment. By revealing processes which mimic the way water flows in Nature and through cutting edge scientific discoveries, this program explores this newly emerging field which may soon prove that water is actually alive and even conscious.Using microscopic footage of water clusters, 3-D animation, before and after comparisons, time lapse of visible effects, beautiful scenics of water in nature, and interviews with leading experts, this documentary balances scientific theory and experimentation with the personal testimony of patients and therapists. Our cameras visit the healing water sites of Lourdes and Tlacote, Mexico. We investigate the claims that these "super waters" can hold memory, that they can break down pollutants into non-toxic elements, and that they can reverse disease. The Secret Life of Water is just one more demonstration that science, commerce and spirit are converging to give us the tools we need to counteract the water wars, epidemic diseases and ecological catastrophes that loom on the horizon if we choose to deny the life-giving solutions that Nature has provided for millions of years.
Winalota Cash
by Jack Groverland and Del Matthew Bigtree
WINALOTA CASH- On September 4, 1995, five New Mexico state marshals took up positions around the starting gate for the running of the All American Futurity, the world's richest quarter horse race. They were there because of a threat made against a horse named Winalota Cash, who was owned by a poor African American couple, James and Andra Meridyth. A clique of wealthy horsemen, who must have believed quarter horse racing was exclusively a white man's sport, did everything in their power to sabotage the "nigger's horse" (their actual words in a threat made against Winalota Cash). When all their dirty tricks in the qualifying races failed to stop Winalota Cash they offered the Meridyths one million dollars for their horse, and half the purse should Winalota Cash win the All American. Since the Meridyths paid a few thousand dollars for the colt, and since they were broke, and since anything can happen in a horse race comprised of the ten fasted horses in the world, the choice to take the money seemed an easy one. However, the Meridyths declined the offer, borrowed the entrance fee and went on to become the first African American to win the All American Futurity. Winalota Cash set a track record in the race that has never been broken.
Psychiatric Prisoner
by Kendall Harnett and Doug Haight
PSYCHIATRIC PRISONER – Eleven years ago Rodney Yoder, having recently completed a sentence for battery, was escorted with little explanation from his ten by twelve foot cell at Menard State Penitentiary to his future residence at Chester Mental Health Center (CMHC) where he remains to this day. Psychiatric Prisoner is an examination into the disturbing circumstances by which someone is committed against their will to a mental heath system where the patients have fewer rights, resources, and chances of release than a convict in a state prison. This is a world where psychiatrists, acting according to a changing mental health code that declared homosexuals mentally ill as recently as 1972, observe behavior and attach stigmatizing labels to people that can mean time in a mental institution and often treatment with powerful anti-psychotic drugs. In the mental health system no one has more power than the subjective view of the psychiatrist.Filmmakers Kendall Harnett and Doug Haight bring twenty years of experience to the table in an effort to uncover the bleak story behind a mental health system which, while operating with minute resources and very little concern from the general public has repeatedly failed their patients, often succumbing to a powerful drug lobby. Recently featured in Time magazine and NPR's All Things Considered, Rodney Yoder stands poised to challenge the status quo of psychiatry, institutionalization and an aging mental health code.
Alma
ALMA is a coming-of-age drama based on a true story. The film portrays a teenage Chicana migrant worker who discovers she is not a US citizen and is jailed in a maximum-security prison for holding false papers. Alma's father, a stern patriarch who demands unquestioning loyalty from his family, has lied to Alma about her birthplace in an effort to protect her from his political past in Mexico. But when Alma discovers her true identity, it incites her rebellion against the limitations imposed by her father and allows her to embrace her true ambition to become a doctor. Ultimately, Alma must struggle to disentangle herself from her father and his pattern of deception to find intimacy and independence.
Time of Hunger
TIME OF HUNGER – A documentary on hunger in America and childhood malnutrition. The film will document the need for more information for people who are working for minimum wage and still can't feed their families. Many of these people put housing and transportation first to maintain their family's security and their job then comes food, which often runs out before the next payday. This film will tell people where to go for help and will inform the public that we do have hungry people in the U.S.