Roy W. Dean Film Grant Donors
We highly recommend the companies and film support groups on this list. They have been donors to our grant for as many as twenty years. They sincerely care about indie filmmakers and want to support you. You should contact the lovely people for a quote and say, "I know you donate to the Roy Dean grant and I am contacting you because Carole & From the Heart say you have excellent prices with heart-felt service." Believe me, they will take good care of you.
From the Heart Productions began in 1993 with Otto Nemenz, Raleigh Studios, Howard Wexler, Alan Audio Works and many other donors who are still with us.The donors found our grants give them exposure to emerging filmmakers. These filmmakers greatly appreciate companies who donate goods and services for their films. They use our donor list as the beginning of a career long production bible for identifying excellent service providers for their projects.If you would like to be a donor, please email caroleleedean@gmail.com for full information. You will find that your generosity will be returned ten fold.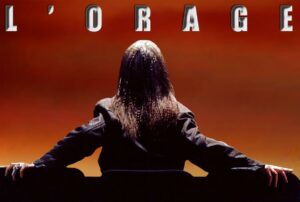 L'ORAGE sUAS Drone Imagery

FAA Certified Part 107 Commercial Drone Cinematography

L'ORAGE sUAS Drone services has been involved in independent films including the Fifth Borough (2017),Sweet Soul in Exile (2018), A Castle in Brooklyn-King Arthur (2019), Morning Mourning(2020).

Our small team consists of Part 107 Certified commercial sUAS drone pilots and qualified visual observers. The FAA Certified sUAS pilot has a background in filmmaking and cinematography. We can provide you with beautiful aerial footage to enhance the production quality of any independent movie/music video or art project.

L'ORAGE sUAS Aerial Drone Demos

Central to Roy W. Dean Grant programs support to filmmakers is the participation of our donors and sponsors. We've estimated that over $2,000,000 have been awarded in resources and services since Roy Dean started engaging independent filmmakers who walked in to Studio Film & Tape where it all began.These companies and individuals generously contribute their time and resources for independent filmmakers for the Roy W. Dean Grant programs.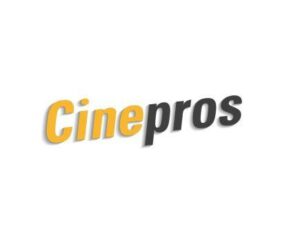 Cinepros
Cinepros provides broadcast- and cinema-quality closed captioning and subtitling services.
They also specialize in transcription and scripting services.
https://cineprosmedia.com
elliot@netcaptioning.com

Filmtools
Filmtools is the go-to destination for creatives looking to source production equipment such as: camera support, lighting, studio carts, grip, electrical, recordable media, hard drives and memory card storage, audio equipment, and on-set expendables. We love what we do! We're a passionate company built by filmmakers, photographers, educators, animators, developers, and creative doers that love to share our experiences to help our customers achieve their goals.
https://www.filmtools.com/
richardk@filmtools.com
818-450-1122