Roy W. Dean Film Grant Donors
Central to Roy W. Dean Grant programs support to filmmakers is the participation of our donors and sponsors. We've estimated that over $2,000,000 have been awarded in resources and services since Roy Dean started engaging independent filmmakers who walked in to Studio Film & Tape where it all began.These companies and individuals generously contribute their time and resources for independent filmmakers for the Roy W. Dean Grant programs. From the Heart Productions began in 1993 with Otto Nemenz, Raleigh Studios, Howard Wexler, Alan Audio Works and many other donors who are still with us.The donors found our grants give them exposure to emerging filmmakers. These filmmakers greatly appreciate companies who donate goods and services for their films. They use our donor list as the beginning of a career long production bible for identifying excellent service providers for their projects.If you would like to be a donor, please email caroleleedean@gmail.com for full information. You will find that your generosity will be returned ten fold.

NetCaptioning
NetCaptioning provides broadcast- and cinema-quality closed captioning and subtitling services.
They also specialize in transcription and scripting services.
netcaptioning.com
elliot@netcaptioning.com

Filmtools
Filmtools is the go-to destination for creatives looking to source production equipment such as: camera support, lighting, studio carts, grip, electrical, recordable media, hard drives and memory card storage, audio equipment, and on-set expendables. We love what we do! We're a passionate company built by filmmakers, photographers, educators, animators, developers, and creative doers that love to share our experiences to help our customers achieve their goals.
https://www.filmtools.com/
richardk@filmtools.com
818-450-1122
35mm & 16mm Film Stocks Great Prices, Current Emulsions
CALL Richard Kaufman – 818 450 1122
Tell them you are part of the Dean Grant for a nice discount.
Richard also has video tape, hard drives and almost all your filmmaking needs.
Abel Cine Tech, INC – Gear - Services - Tech
Professional Motion Picture Equipment Rental, Aaton 16mm & 35mm & All Related Accessories.

Music + Sound Design + Audio Post
Burbank-based AlphaDogs provides a wide range of post production and design services including:
- 5.1 surround audio mixing
- Color correction
- HD mastering
- Motion graphics and visual effects for television
- Independent film
- DVD and web content
We are also the home of the international Digital Service Station media transfer service, and the Editors' Lounge series of educational resources and events for post-production professionals.
AUDIOKUT
is a full-service audio post production company.
We specialize in small and medium-sized feature and T.V. productions.
Services include:
ADR, Digital Foley, Music Editing, Dialog Editing, Sound Effects Design, 5.1 Mixing, Audio Restoration, M&E mixing, Audio Layback, Music Production, Score Composition, and access to our large in-house source library. With our guerrilla-style rates, expertise and dedication we are confident that you will be totally satisfied with the finished project.
Contact: Jerry Deaton – 818.434.2601
Listen to Jerry Deaton on
The Art of Film Funding with Carole Dean
on Blog Talk Radio
Bill Nolan – Planet Bio Scan
Bill Nolan – Certified Biofeedback Specialist and Licensed Spiritual Healer Coach, B.S., New York Institute of Technology.
Bill has been involved in inflammatory stress work and is highly integrated with higher concept and spiritual work.

Birns & Sawyer is your one stop rental destination for all of your production needs.
Birns & Sawyer has passionately supported independent filmmakers since 1954, and continues to do so with the best selection of camera, lighting and grip equipment and services available.
Breianne Pryse – Intuitive - Healer - Coach
Breianne Pryse is a natural born intuitive, empath, healer, coach, speaker, writer and many other things. A life-long student, she has been trained in many different modalities and has achieved teacher certificate in some. Her corporate experience provided lots of opportunities to problem solve, manage crises, and learn life navigation.
Since 2002, she has been a full-time healer and coach. She enjoys my practice and helping people immensely. Many joyous experiences and fabulous success stories.
BZ/Rights & Permissions, Inc.
We Are Experts in Rights Clearance of All Kinds
- MUSIC LICENSING
- CELEBRITY RIGHTS
- FILM & TV CLIP CLEARANCE
- PHOTO LICENSING
- ART & CARTOON LICENSING
- SPORTS RIGHTS, IMAGES, and EVENTS
- LITERARY/BOOK RIGHTS
- TRADEMARK CLEARANCES
- And everything you need to know about the Public Domain
We are specialists in licensing with more than 30 years of experience.
Charlie Canfield – Animation Oddment & Sundries
Creating Emmy award-winning hand-drawn and painterly animation, and related art, for over 3 decades.
Working with big studios, cozy boutiques, and as a one-man/one-stop shop from pre-production through production; now entirely digital and paperless for easy collaboration around the world.
CINDA JACKSON – COPY EDITOR/PROOFREADER
Before you present your book, screenplay, advertisement, website, or any writing project to the public or to a potential investor, it is essential that your work not only be error-free, but as eloquent and effective as possible. With decades of experience, Cinda Jackson's meticulous proofreading services assure that you her expert copy editing will efficiently and effectively capture the essence of your message and engage your audience, while preserving your unique voice and style.
EYE of the TIGER COPY EDITING SERVICES
cindajackson@gmail.com
Free Consultation for Roy W. Dean Film Grant Winner 2020
This is equivalent of four hours of work rated at $30 an hour!
Filmmaker Specials Every Day!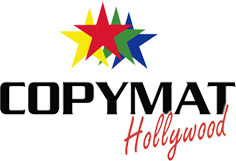 - Script Printing
- Posters
- Press Kits
- One Sheets
- Postcards
- Business Cards
- Sell Sheets
Fast Turnaround
Reliable Service
Store Hours:
Mon-Fri: 9am - 8pm
Sat. 11am - 6pm
Sun. closed
Covid Compliance Officer available to From The Heart Productions affiliated film/tv/media sets. As a CCO, I work in conjunction with the Set Medic and to prevent the spread of Covid-19 by using CDC recommended measures to ensure all current protocols as required by the County of Los Angeles Department of Public Health Order of the Health Officer (June 12, 2020), General Workplace Safety Guidelines established by the CDC, and guidelines presented by National Set Medics, AICP, and Alliance of Motion Pictures and Television Producers White Paper.
For more information and rates specific to From The Heart affiliates, please contact me at margaritaysweet@gmail.com with "FTH CCO Referral" in the subject line.
Motion Picture Advertising Design
An award-winning boutique ad agency. We create conceptual design for world-class clients, working with the best in global entertainment advertising for print, A/V, motion and interactive campaigns.
David Magdael & Associates, Inc.
Film Public Relations
Entertainment Communications
David Raiklen – Cinematic Music

Dramatic score and signature sound design.
Rock, Symphonic, World Music custom designed to improve your project.
A pioneer in media and entertainment for over a century, we offer clients powerful solutions and streamlined processes to reach and engage new audiences and open additional sources of revenue. We turn their ideas into reality, bringing significant added value to the consumers they serve around the world.
The world's leading content creators, broadcasters, OTTs and distributors rely on Deluxe's experience and expertise to create, transform, localize and deliver content.
O: 323.960.7369 | C: 323.217.3856
DiJiFi – Photo Digitizing Service – Scanning, Editing & Printing
A digitizing company founded in 2007, DiJiFi helps clients across the globe digitize movies, film, photos, and more. We help convert all forms of old media (photos, slides, film, audio, videos, paper documents, books, microfilm, microfiche, etc.) into digital files, allowing for convenient storage and the preservation of your cherished memories and important documents.
Over the course of 12 years, we have used our document, movie, photo, and film digitizing services to transfer over 8,000,000 feet of film, over 6,000,000 photos, and over 1,000,000 hours of video and audio recordings for clients small and large.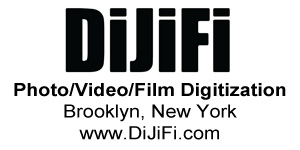 SOLUTIONS FOR DOCUMENTARY FILMMAKERS!
Tutorials on Fundraising, Producing & Directing
Expert Interviews & Online Events
Tools, Templates, & Forms (Release Forms, etc.)
Fundraising & Budgeting Materials
Funder, Broadcaster, & Opportunity Databases
Private Mentoring to get you there FAST!
​ DuArt Media Services provides innovative services for production and media companies, filmmakers, and archivists.
The Academy Award winning company evolved from a premier film lab founded in 1922 to the high technology full service media provider it is today!
Services:
- Color Correction, Post, DCP
- Audio Dubbing, Localization
- Digitization, Restoration, Archiving
- Sound Post Production
- Audiobook Production
- Edit Suite Rentals
Jason Brubaker, Online Marketing Specialist
Screenwriting
Financing
Producing
Distribution
Podcast
Film and Audio Production
Post-Production Services
Graphic Design
Website Development
CD, DVD, and Blu Ray Manufacturing
High Endurance Enterprise-Class SSD Storage
Raising the Bar in Documentary and Independent Film Finishing
Hal "Corky" Kessler – Filmmaker's Attorney
Helen Hall – Music Composition for Film
Helen Hall
Composer, Filmmaker
Helen Hall is a Montreal-based composer who explores an intuitive understanding of music as energy in her varied works for voices, instruments, electroacoustics, dance, theatre and film.
Her music is inspired by natural, acoustic phenomena such as the rhythm of breathing (Circuits), the harmonics and interference patterns of multiple saxophones (Fluvial), and the natural frequencies of the earth's magnetic field (Infinity Maps).
Jason Grant Smith Documentary Consultant
Jason provides technical and creative guidance in documentary filmmaking. He wrote, directed, and edited the documentary "I Voted?", which was executive produced by Katie Couric and premiered at the Tribeca Film Festival.
Jason will help you navigate the challenging moving parts of documentary film to help bring your creative vision to life.
Hollywood's foremost production attorney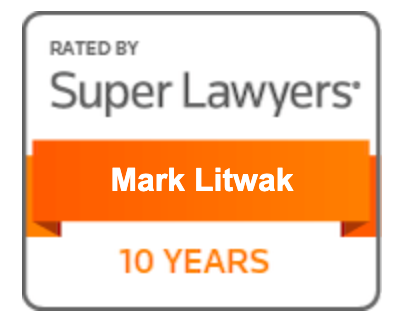 Michael Wiese Productions
The World's Best-Selling Books for Independent Filmmakers
"In a sea of filmmaking self-help books, the practical primers from Michael Wiese Productions always stand out." – FILMMAKER Magazine
To order, call 24 hours – 800-833-5738
or online at mwp.com
Mirror Image Media Solutions, Inc.
Mirror Image Media is a CD & DVD Replication Facility
DVD Replication, CD Replication, DVD-R Silkscreening (on Blank DVD-R's), DVD Authoring, Encoding & Copy Protection, CD/DVD Package, Printing, Flash Drive Printing & Replication, Mini CD & Mini DVD Replication
Toll-Free: 888-847-8547
Direct: 323-650-9195
Morrie Warshawski – Arts Consultant/Writer
Arts Consultant/Writer
Consulting, Writing, Planning
Shaking the Money Tree &
The Fundraising Houseparty
Movie Magic Budgeting and Scheduling
Movie Magic Budgeting and Scheduling
An Entertainment Partners Brand
We are a creative studio.
We deliver problem solving solutions across the production process. We create lasting experiences and immersive worlds.
Nice Shoes: Step Into Your Brand.
- Color Grading
- Commercial Design
- Visual Effects
- Creative Direction
- and much more
Contact Rilli for more information: edr@niceshoes.com
Website: www.niceshoes.com
Norman C. Berns – Budgeting Consultant
Budgeting Consultant & Production Services to the motion picture industry
Paskal Lighting / PRG Lighting Technology
Paskal Lighting / PRG (Production Resource Group, LLC) has one of the largest inventories of state-of-the-art Lighting, Grip equipment and expendables.
818 896 5233 X 309
Various Locations
Peter Broderick – Distribution Strategy
Peter Broderick helps filmmakers design and implement state-of-the-art distribution strategies to maximize audience and revenues.
Visit www.peterbroderick.com to learn more about Peter's consulting services and sign up for his FREE Distribution Bulletin.
ProMedia – Color - Sound - Production - Editing
40% Off for From the Heart Filmmakers
Sound stages, offices, screening rooms, café and catering, studio services and more...
Robert L. Seigel – Entertainment Law
For over twenty years, Robert L. Seigel has provided dedicated legal services to clients in entertainment and general media, specializing in independent film and television, and fiction and non-fiction projects at all stages from development through distribution.
Sam Dlugach – Professional Color Correction for Independent Filmmakers
Silver Sound is a premier NYC post-production sound studio and team of location sound mixers dedicated to providing an incomparable level of professionalism and artistry in everything we do.
Services:
- Location Recording
- VO & Studio Recording
- Sound Editing & Design
- Foley & Adr
- Film Mixing
- Music Composition/Film Scoring
- Music Tracking & Mixing

Simple DCP Digital Cinema Projection
Our donation comes in the form of a discount (i.e. 10%) on our DCP conversion service. This applies to our purchase program (i.e. not our lease program). The benefits to filmmakers who use our service is the following:
1. All of our clients can screen at our facility for no charge.
2. All of our clients are consolidated for no charge into the many film festivals we sponsor. This saves our clients significantly on drive costs.
3. All DCPs are thoroughly QC'd before leaving our facility. We let you know about black frames, dead pixels, etc. etc.
4. Additional DCP copies are only the price of the hard drive we put them on.
Contact:
Mr. Christopher Hiti
213-375-8327
chris@simpledcp.com
simpledcp.com

Smart Girls Productions – Marketing Services for Actors and Writers
Marketing services for actors and writers. Query letter mailings to agents and producers. Cover letters to agents, casting directors, and managers.
Songrunner Entertainment, LLC
A full service Music Supervision company for film and television productions – encompassing budgeting, the creative music process, licensing/legal, editing/mixing coordination, final delivery to distributors…
Contact Mason Cooper at mason@songrunner.com
Sorelle Sound – The Art of Audio
Documentary Audio
Post-Production
Re-recording Mix
Sound Design
Sound Editing
Audio Restoration (crackles, pops, noise, distortion, hum)
Dialog cleanup/edit
Music Editing
Skip Sorelle, MPSE
Sorelle Sound, LLC
SkipSorelle.com
Mobile: 240.476.9780
Studio: 301.249.0438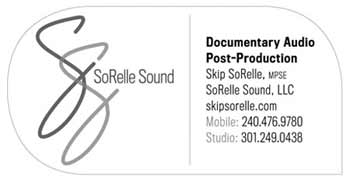 Premium Quality DVD Duplication and Replication in Los Angeles
Speedlight provides gorgeous, retail-ready CD or DVD Duplication and Replication in professional disc packaging. We also offer and Blu-ray disc packaging and duplication.
We offer affordable pricing and disc duplication in as fast as one day.
Tom Malloy of Glass House Distribution
Tom Malloy of Glass House Distribution donates an hour consultation on distribution of your film to the winner of our grant.
The new way of changing your lenses.
We were tired of missing irreplaceable moments, bulky camera bags and fiddling with lens caps. The TriLens™ safely carries up to three of your favorite lenses and changing your glass has never been faster.
Since 1989, Writers Boot Camp's membership and coursework has helped writers and creative collaborators reach the highest levels of the industry by teaching a comprehensive full-development process and professional approach that leads writers to becoming the authority of their own work. Alumni credits include more than 30 major movies and 80 network and cable television series.
For more information, please visit www.WritersBootCamp.com