Grant Will Help Filmmakers Continue Production on Feature Documentary on Trailblazing Women's Judo Champion
Awarded to a film that is unique and that makes a contribution to society, the Roy W. Dean Grant for Summer 2020 goes to "Fight Like a Lady: The Rusty Kanokogi Story."
Sponsored by the non-profit
From the Heart Productions
, the
Roy W. Dean Grant
is awarded 3 times each year, Spring, Summer, and Fall. This is the second Roy W. Dean Grant win for director Heather Lenz, having won previously for her award winning film
"Kusama-Infinity"
. She and her production team will receive $3,500 cash and thousands more in donated production services and products to help them work continue work on this great project.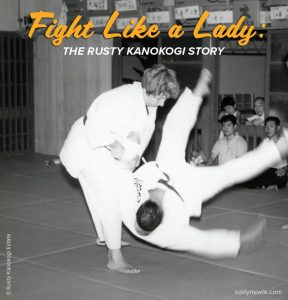 "We are honored to support this unique, incredible story of one woman's personal triumph in what was considered a man's sport." commented Carole Dean, President of From the Heart Productions. "Heather Lenz is a talented director/producer, and we know this will be an award-winning, historical documentary."
"Fight Like a Lady: The Rusty Kanokogi Story" is a feature documentary about a trailblazer in women's judo. In 1959, "Rusty" (née Glickman) Kanokogi disguised herself as a man to compete in judo and won a medal that was taken away as punishment. Afterward, she spent the rest of her life fighting for gender equality and eventually succeeded at getting women's judo into the Olympics.
Jean Kanokogi, PhD, Rusty's daughter and the co-author of the soon to be released book, "Get Up & Fight: the Memoir of Rusty Kanokogi," has stated, "I'm thrilled that a documentary will be made to celebrate Rusty's life and help share her story with a larger audience." Lenz Filmz CEO Heather Lenz and Bronson Park CEO, Art Horan are in pre-production on the film, based on Rusty's life rights and the forthcoming book. Lenz and Horan will produce and Lenz will direct.
"As with my last documentary, about the artist Yayoi Kusama, From the Heart Productions is the first grantor/funder to come on board" said Heather. "It takes vision for a funder to provide early support. I would like to thank them for believing in me and for helping to support independent films and filmmakers."
In addition to the $3,500 cash prize, Heather will receive a LaCie Rugged RAID Shuttle 8TB Portable Hard Drive from
Lacie
, $1,295.00 Scholarship to
Writers Boot Camp
, free color correction for fundraising trailers; free workflow consultation and camera tests. A 20% discount on final color correction services from
Sam Dlugach
, and more from many other
heartfelt film industry donors
.
About the Filmmaker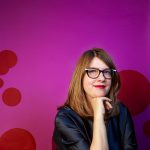 Heather Lenz – Director/Producer – Heather Lenz is an award-winning filmmaker who is particularly drawn to telling true stories of trailblazers, underdogs, and people who have not walked the beaten path. Lenz is best known for KUSAMA-INFINITY, a feature length documentary about Yayoi Kusama, a Japanese artist who overcame sexism, racism, and mental illness on her path to becoming the top selling living female artist in the world.
Winner of a Roy W. Dean Grant, KUSAMA-INFINITY premiered at the Sundance Film Festival and received international distribution. Lenz was a 2018 Critics' Choice Award nominee for best first-time director. In 2019, she was awarded The Women's International Film and Television Showcase Foundation International Visionary Award in Documentary Film.
Lenz is a Film Independent Fellow who is currently participating in the Women in Film Documentary Mentorship Program. She earned her MFA at the University of Southern California in Film and Television Production. The first documentary short film that Lenz directed, Back to Back, was nominated for a Student Academy Award and screened in film festivals world-wide.
About the Roy W. Dean Grant
From it's inception in 1992, the Roy W. Dean Grant has awarded over $2,000,000 in cash and donated film services to independent films. The grant is awarded to films budgeted under $500,000 that are unique and make a contribution to society. It has been an important lifeline for independent filmmakers that help to get their projects started or finished. Without assistance from the grant, many excellent and important films may never have been made.
Past winners of the grant include the Emmy winning "Mia: A Dancer's Journey", 2019 Sundance Film Festival selection "Raise Hell: The Life and Times of Molly Ivins", and the acclaimed documentary "Belly of the Beast" which is now in distribution showing in theaters around the US and premieres on PBS November 23rd.
About From the Heart Productions
From The Heart Productions is a 501(c)3 non-profit founded in 1993 that dedicated to helping filmmakers get their projects funded and made. Besides providing funding through the grant, they offer film fiscal sponsorship to filmmakers. This allows donations made to films they sponsor to be tax deductible.
From The Heart has helped independent filmmakers raise over $30 million through it's fiscal sponsorship program. President Carole Dean is the best-selling author of "The Art of Film Funding: 2nd Edition, Alternative Financing Concepts" and the new online class "How to Fund Your Film".