Winner to receive $3,500 and thousands more in production services to help complete their film
The Roy W. Dean Grant, now in its 31st year, is awarded to an independent film that is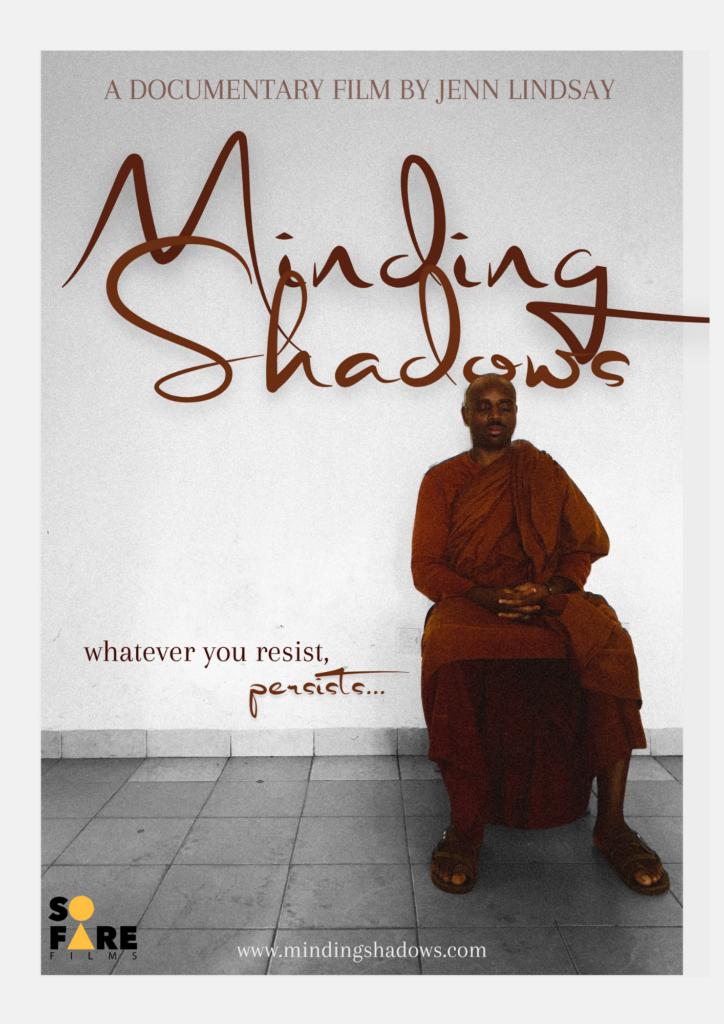 unique and that makes a contribution to society. Grant sponsor From the Heart Productions, a top-rated 501(c)3 non-profit grant, has awarded the Spring 2023 Roy W. Dean Grant to the documentary Minding Shadows. Producer/Director Jenn Lindsay will use the grant to get her final interviews so she can now move into post-production
The documentary tells an incredible story of beauty and power. In it, a 13-year-old teen boy who survives the 1994 Rwandan genocide, prepares to take revenge by learning the deadliest karate forms. Instead, he has a profound experience of peace and discipline which changes him forever.
"This is one of the best films that I've have seen on forgiveness," commented Carole Dean, President of From the Heart Productions. "We believe that the information in this film can heal millions of people. The story of this traumatized boy becoming a monk is a lesson to all of us."
In addition to the $3,500 cash prize, the grant winner will receive $500 in grip, lighting or expendables from Filmtools, a 40% deduction on color, editing, and sound & all production services from ProMedia, 30% discount in equipment rental from AbelCine Tech, Inc. NYC, $1,600 value / sound mix session from Silver Sound and more from heart-felt film industry companies and individuals.
About the Film
Olivier Biraro was born in 1981 in Rwanda, a tiny country in the heart of Africa. In the 1994 genocide over eight hundred thousand people were killed in less than three months. Olivier was one of the many kids who were torn from their families. Afterward, he begins to practice martial arts in order to take revenge. But karate brings him something he did not expect: peace.
The long hours of practice stop him from sinking into thoughts of revenge and self-destruction. Olivier founds a meditation circle, but his activities are condemned by local authorities. After surviving a violent imprisonment, he leaves his native land and takes refuge in Buddhist vows.
He becomes The Venerable Sangharakkhita and embarking upon a search for a new home that leads him through Uganda, Sri Lanka, Kenya and Austria, ultimately settling as an asylum seeker in Germany. There he struggles to stay on his path of mindfulness and teach the methods of Shadow Work to others who hope to forge forgiveness from the inside out.
In the final scene, he reunites with the Rwandan community of Berlin and they tell their stories together.
Minding Shadows is produced by So Fare Films, an American film production company and internship program with its operational headquarters in Rome, Italy. The production is supported by and International Co-Production with Afropäa, a Hanover-based German nonprofit association dedicated to supporting and strengthening the Afro and Afrodiasporic community.
About the Filmmaker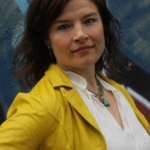 Jenn Lindsay – Producer/Director – Jenn is an award-winning documentary filmmaker, social scientist and Ted Talk speaker. Since 2005, she worked in post-production as a film editor, story assistant, and independent producer with MTV, the Sundance Channel, Atmosphere Pictures, and Swete Films.
Her 2020 documentary short Quarantined Faith won multiple awards at film festivals. She has screened her ethnographic documentaries in festivals, conferences, and classrooms around the world, winning awards from the International Society for Religion and Science and the Society for Psychological Anthropology. Jenn earned her Ph.D. in the social science of religion at Boston University and is an adjunct professor of sociology and communications at John Cabot University in Rome.
Jenn is one of the founders of So Fare Films. It is an award-winning, women-led film production company and internship program. Founded in Rome, Italy in January 2020, their mission is to leverage the power of visual storytelling to invite people into new worlds and new ways of thinking. They celebrate and educate about diversity, with both their media content and their team.
About the Roy W. Dean Grant
From its inception in 1992, the Roy W. Dean Grant has awarded over $2,000,000 in cash and donated film services to independent films. It has been an important lifeline for independent filmmakers that help to get their projects started or finished. Without assistance from the grant, many excellent and important films may never have been made.
Winners of the grant include recent Emmy Winners Belly of the Beast and The Love Bugs, the award winning narrative feature Cadejo Blanco which is now in theaters around the world, 2019 Sundance Film Festival selection Raise Hell: The Life and Times of Molly Ivins, the acclaimed documentary Kusama-Infinity.
About From the Heart Productions
From The Heart Productions is a 501(c)3 non-profit dedicated to helping filmmakers get their projects funded and made. They have been chosen a top non-profit for eight years in a row by greatnonprofits.org. Besides providing funding through the grant, they offer a unique film sponsorship which has helped filmmakers raise over $30 million for their projects. The program offers personal consultations and guidance on finding funding their project.
President Carole Dean, is a published writer, a producer, and instructor for two essential classes for indie filmmakers. She wrote the best-selling The Art of Film Funding: 2nd Edition, Alternative Financing Concepts. Her Intentional Filmmaking Class teaches film funding. Her new course, Learn Producing: The Ultimate Guide to Indie Film Production is a year-round course that provides filmmakers with the essentials they need to produce their projects.
For More Information and interview requests, please contact:
Richard Kaufman
richard@fromtheheartproductions.com