26 Films Selected as Summer 2019 Roy W. Dean Grant Finalists. Winner to Receive Grant Valued at $30K in Cash and Production Services
From The Heart Productions , the nonprofit dedicated to helping of independent filmmakers fund their films, announced Summer 2019 Roy W. Dean Grant finalists. The second of 3 film grants awarded yearly, the Roy W. Dean Grant is given to a film that is unique and makes a contribution to society. The winner will receive $3,500 cash and thousands more in donated production services from film industry professionals and companies.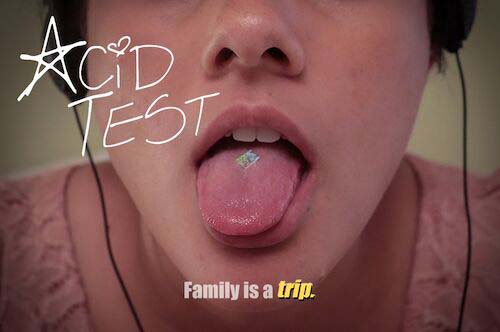 "The quality of work and commitment to it from all these filmmakers is wonderful." said Carole Dean, President of From the Heart Productions. "All of the projects chosen to compete for the grant have the opportunity to become exceptional films in the future."
Now in its 27th year, the Roy W. Dean Grant is open to documentary films, feature films, web series, and short films or a combination. It is open to filmmakers around the world. Applications were received not just from U.S., but from filmmakers in Canada, the United Kingdom, India, Lebanon, and the Ukraine.
All filmmakers who entered the grant are given the opportunity for a free consultation on their project. Winner of the grant is expected to be announced in November.
The Summer 2019 Roy W. Dean Grant finalists are:
| | | |
| --- | --- | --- |
| Title | Film Type | Submitting Filmmaker |
| Where Love is Illegal | TV, Web or New Media | Nick Fitzhugh |
| In Justice | TV, Web or New Media | Nikki Hevesy |
| Help Is On The Way | Documentary | William Nolan |
| One List One Life | TV, Web or New Media | Dillon Hill |
| The History Of This | Documentary | Leyla Rouhi |
| Beyond The Duplex Planet | Documentary | Beth Harrington |
| 26 Seconds | Documentary | Kelly Galindo |
| The Vintage Voyageur | TV, Web or New Media | Allison Maldonado |
| An Elephant In The Room | Documentary | Katrine Sahistrom |
| El Cadejo Blanco | Feature | Justin Lerner |
| 999 The Extraordinary Young Women | Documentary | Heather Dune Macadam |
| Swanson on Sunset | Documentary | Jeffrey Schwarz |
| Ready Or Not? | Documentary | Jenny Mackenzie |
| Acid Test | Feature | Jenny Waldo |
| Conscience | Short | Brandon Kelly |
| Sacrifice Zones: The 48217 | Feature | Ben Corona |
| Wali & Zuri | Short | Derrick Woodyard |
| Quantum Qi | TV, Web or New Media | Sharron Rose |
| Radical Landscapes | Documentary | Elettra Fiumi |
| Dawn Dusk | Documentary | Jason & Blue Gerber |
| Mermaids Against Plastics | Documentary | Sylvia Johnson |
| Crossing Market | Short | Brandon Kajewski |
| The Other Tribe | Documentary | Lydia Mangeni Stewart |
| 40 Days & 40 Nights | Documentary | Taira Akbar |
| Busted | Feature | Rebecca Hamm |
| La Recua | Documentary | Trudi Angell |
Each finalist is given the opportunity to post information on their contending film on the From the Heart Productions website. You can view an image from the film, filmmaker info, and loglines. If they have available, filmmakers can include a link to their film's website, Facebook page, or relevant social media connection.
In addition to the $3,500 in cash provided by From the Heart Productions the winner will also receive $500 in expendables, lighting or grip equipment from Filmtools, a G-Technology ArmorATD hard drive with case, $1,295.00 Scholarship to Writers Boot Camp, and more from heartfelt film industry donors that support independent filmmaking.
About the Roy W. Dean Grant
Founded in 1992, the Roy W. Dean Grant seeks films that are unique and make a contribution to society that, without it's help, might otherwise not get made. There is a Spring, Summer and Fall Grant. The Fall 2019 Grant has extended its previous deadline and is accepting entries until Oct 31st.
Past winners of the grant include the Emmy winning Mia: A Dancer's Journey, 2019 Sundance Film Festival selection Raise Hell: The Life and Times of Molly Ivins, and the acclaimed documentary Kusama-Infinity which is now in distribution showing in theaters around the U.S. and world.
About From The Heart Productions
From The Heart Productions is a 501(c)3 non-profit dedicated to helping filmmakers get their projects funded and made. Besides providing funding through the grant, they offer films fiscal sponsorship which allows donations made to films they sponsor to be tax deductible. From the Heart Productions has helped independent filmmakers raise over $10 million through its fiscal sponsorship program. President Carole Dean is the best-selling author of The Art of Film Funding: 2nd Edition, Alternative Financing Concepts.