Roy W. Dean Grant Summer 2019 Finalists
Congratulations to the films selected to be Roy W. Dean Grant Summer 2019 Finalists.
The Roy W. Dean Grant funds unique films that make a contribution to society. It gives filmmakers with great stories told with passion the funding and film services to get their projects started or completed.
We invite all the Roy W. Dean Grant finalists to have their films included on this page. It allows filmmakers to bring greater attention to these excellent projects. Some often decide to remain anonymous. We honor that request. That is why the films showcased here may not be a complete representation of all finalists.
Since 1992, From the Heart Productions has supported filmmakers with cash and substantial professional discounts from our film industry partners, averaging an estimated $30,000 per filmmaker. The Roy W. Dean Grants program, with several annual deadlines, has grown into one of the most sought after competitions in the world.

2019 Summer Grant Finalists
26 Seconds (Documentary)
Produced and Directed by Kelly Galindo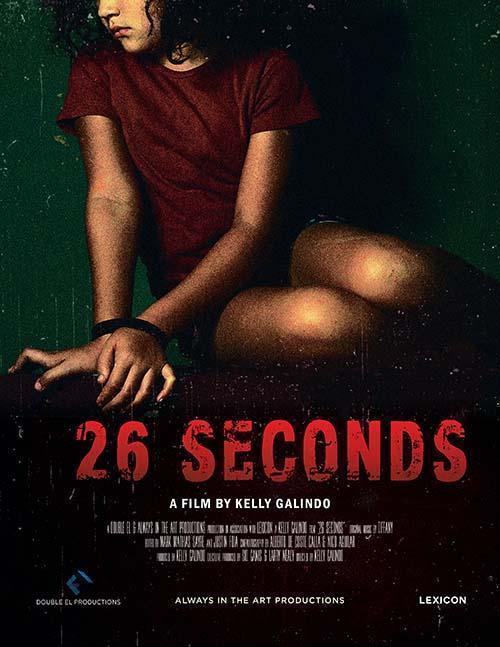 One child every 26 Seconds is trafficked globally, the majority ending up in the sex trade. "26 Seconds" features the heartbreaking stories of children and women from vastly different cultures experiencing horrifically similar traumas. It highlights the active efforts of survivors, individuals and NGOs to rescue victims and raise awareness to affect change, and ultimately put a stop to this horrific worldwide industry. We follow survivors from Thailand, Cambodia, India, Iraq, East Africa, Mexico and the US to deliver a compelling, emotional journey for raising worldwide awareness of this urgent issue, and will challenge each of us to stand up for innocent children and women around the world.
Acid Test (Feature)
Produced by Eddie Rodriguez, Anna Tran, Hillary Felice, Kerianne Parker, and Jennifer Waldo | Directed by Jennifer Waldo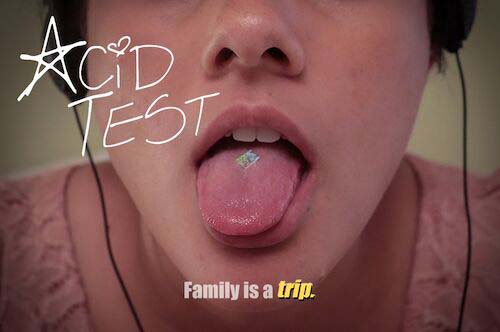 Based on an award-winning short film, Acid Test is a coming-of age rebellion story told through the beautiful and terrifying lens of LSD use, through the aggressively feminist music of the Riot Grrrl movement, and through an incredibly personal story of unfortunately true experiences growing up in the early 90s.

Exploring themes of race, identity, gender, class, family, love, and social change, a coming-of-age story emerges as Jenny faces life-after-high-school and fights for agency in her dysfunctional family. Infused with an energetic punk aesthetic coupled with a character-driven journey, Acid Test was shot entirely in Houston, TX with local cast and crew and is in post-production.
An Elephant in the Room (Documentary)
Produced by Katrine A. Sahlstrøm | Directed by Katrine Philp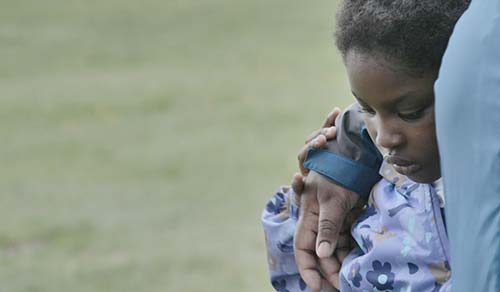 At Good Grief in New Jersey, groups of children meet to understand the passing of a parent or a sibling through play. Death may come suddenly or slowly, violently or peacefully, but it leaves a pain that the child has never felt before.
Beyond The Duplex Planet (Documentary)
Produced and Directed by Beth Harrington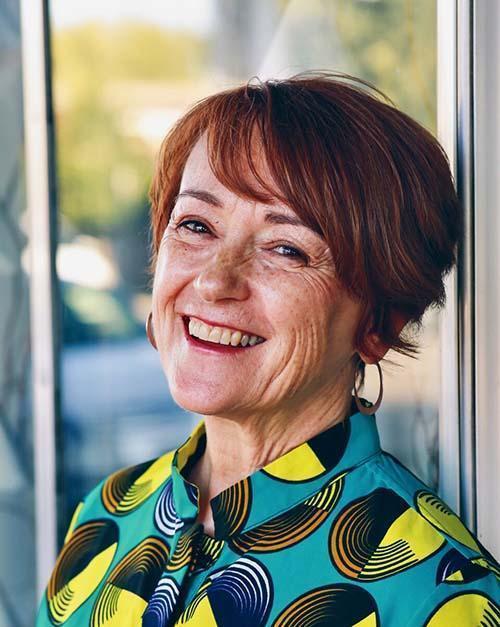 In 1979, art school graduate David Greenberger began a dialogue with senior citizens that grew into a word-of-mouth hit 'publication called The Duplex Planet. This unorthodox project later spun off into books, graphic novels, comics, LPs and CDs, radio shows and spoken word-with-music performances. Four decades later, David's work continues, his perspectives have broadened, and he himself is a senior – one with lots to tell us about the twin arts of conversation and aging creatively.
Busted: A Breast Implant Story (Documentary)
Produced and Directed by Rebecca Hamm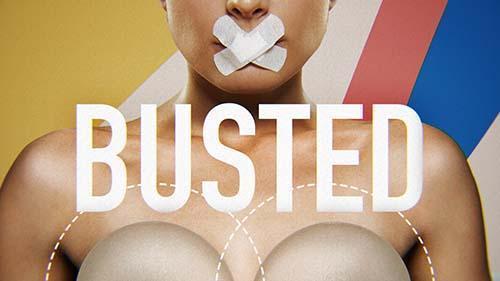 After spending $1,000's on big boobs, sick women everywhere are battling even bigger problems; auto-immune diseases, chronic fatigue syndrome and now the medical establishment in an effort to get breast implants out of their bodies and off the market.
Crossing Market (Documentary)
Produced and Directed by Brandon Krajewski and Michelle Opitz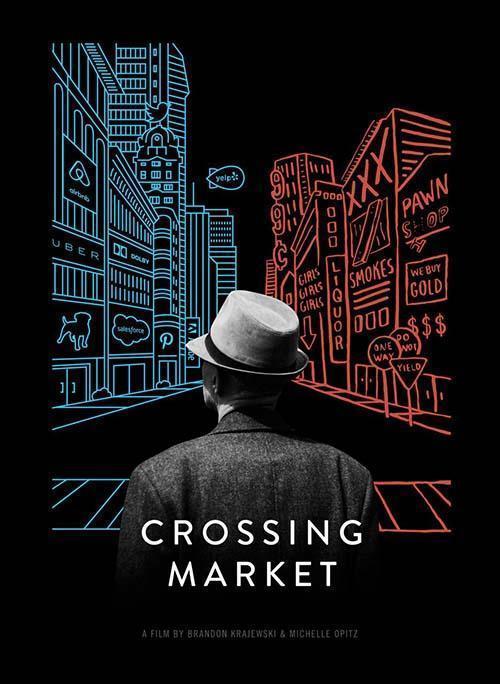 Del Seymour, the unofficial mayor of the Tenderloin is seemingly tireless in his efforts to manage the homeless crisis in San Francisco, especially for a man in his 70s who spent 18 years on the streets as a crack-selling homeless pimp. Now he takes his hard-knock experience and bridges the gap between two communities that are connected by geography, but divided by opportunity. The film tracks Del as he gives walking tours of his neighborhood and advocates for its restoration with help from politicians and the tech masses. The film also follows his jobs readiness program; his commitment to helping denizens write a new chapter like he did, off the streets and back into their best lives.
Dawn Dusk (Documentary)
Produced and Directed by Jason & Blue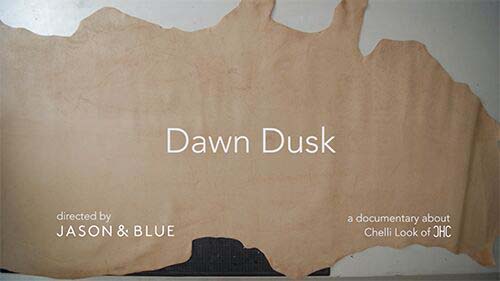 The story of Chelli Look, a leather bag designer who found her creative voice through forgiving her brother-in-law who murdered her sister.
Help Is On The Way! (Other)
Produced by William John Nolan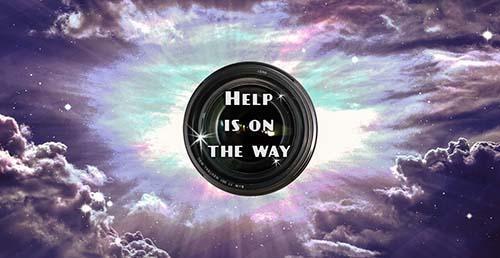 FILM – The true story of a middle aged man filled with crisis after crisis. In desperation, he attends a Life Expo in hopes of resurrecting his shattered life. He makes friends with other folks as they have a major thing in common – all are hell bent on improving their lives. A fascinating cultural positive disrupt-er force for cast members and viewers alike. New technologies, coaches, paradigms,& discoveries plus pets changes their lives in a profound ways..

TV- A pioneering team of Anthony Bourdain- type of 'hunters' explore and find incredible alternative technologies,practitioners & pets that forever change lives of the cast and viewers!
Inside Justice: Slim's Chance (Documentary)
Produced and Directed by Nikki Hevesy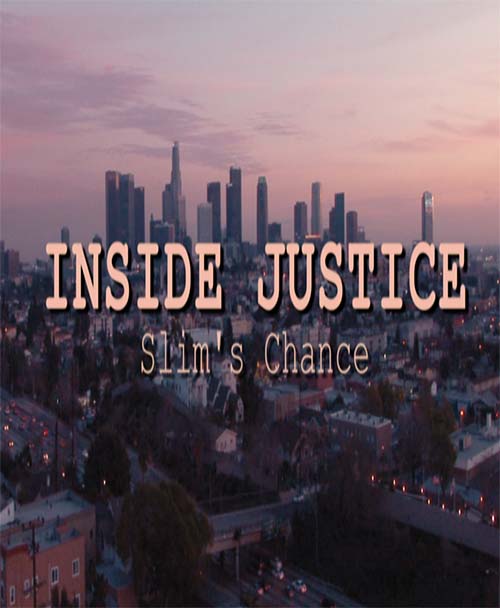 An Inside Look at the Criminal Justice System Through One Individual's Crime and Conviction Story.

Slim, a gang interventionist claims he turned his life around and is volunteering with an anti-violence program. Working with at-risk kids, reducing gang crime and retaliation he is finding ways to give back to his community.

This story begins in true documentary style when is Slim is suddenly convicted of first degree murder and the court and murder trial unfold in real­time; a documentarian seeks to find the truth in this senseless killing that represents hundreds of unnoticed murders in marginalized areas of our cities, as issues of race, poverty justice in today's world emerge.
La Recua (Documentary)
Produced by Trudi Angell | Directed by Dario Higuera and Trudi Angell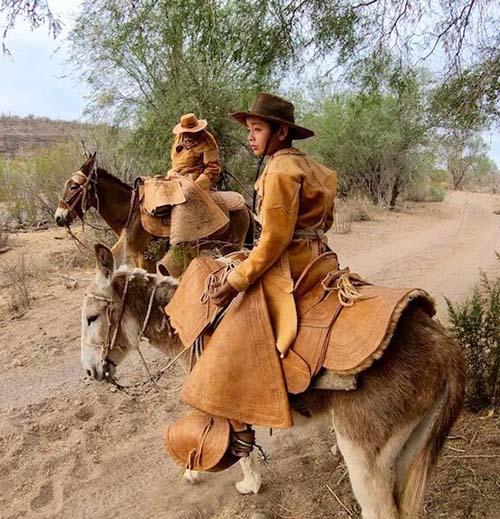 An old desert-grown vaquero in Baja California, has a new goal in life; so he gathers a herd of mules and donkeys, builds the saddles and traditional gear, and plans an historic reenactment of an old-time mule-pack-train (a Recua) that traveled through that rugged desert country over a century ago. Our charismatic cowboy, Dario Higuera has the skills, the knowledge, and not just a spark, but a wildfire of enthusiasm to share a legacy passed on to him from the stories he'd heard 'round the campfires of his youth.

Documenting vignettes along every step of the way, Dario and his compañeros will herd those donkeys across 200 miles of spectacular desert and original El Camino Real, to La Paz.
Mermaids Against Plastic (Short)
Produced and Directed by Sylvia Johnson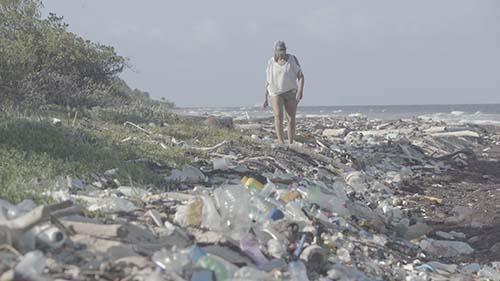 Mermaids Against Plastic is a pair of short films that follow two women – a scientist and a diver – on their quest to reduce single use plastic in the Mexican Caribbean. The films highlight the women's deep love of the ocean, the disastrous impact of our society's single use plastic addiction, and potential solutions.
Quantum Qi: The Taoist Art of Nurturing Life (Web/TV Series)
Produced and Directed by Sharron Rose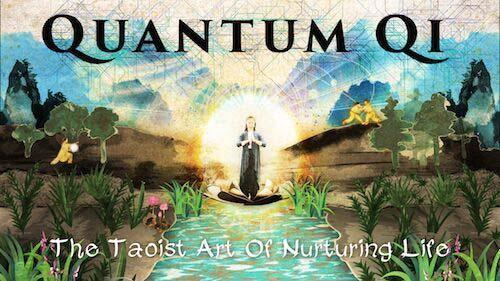 An empowering healing series fusing ancient Taoist wisdom, modern quantum science, and emergent media.

Wishing you had more energy, strength & ability to heal? The Quantum Qi series is designed to play a valuable role in the world of heath & wellness by bringing the power of Qigong, Tai Chi, Martial Arts, Acupuncture and Taoist Philosophy to a world wide audience. The wisdom shared in these ancient techniques for self-healing, energetic protection, sexual vitality, longevity, optimal health & inner peace, gives this series the potential to be of tremendous benefit to us all.

The Quantum Qi series is envisioned as ten episodes including both interviews, animations & healing exercises.
Radical Landscapes (Documentary)
Produced by Elettra Fiumi and Jessica Wolfson | Directed by Elettra Fiumi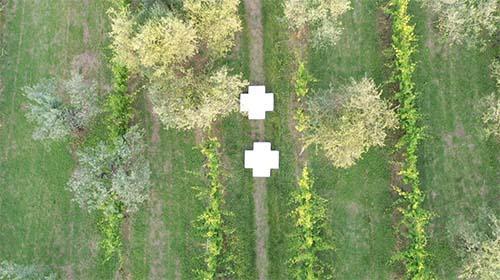 An intrepid daughter discovers her late father's 1960s radical artistic spirit when she finds his mysterious footage. The film is layered, psychedelic, intimate and ironic, with a fresh approach to contemporary issues relating to environmental and technological challenges as the director revives their avant-garde projects.
Ready or Not (Documentary)
Produced by Agustina Perez and Allison Gushée Molkenthin | Directed by Jenny Maceknzie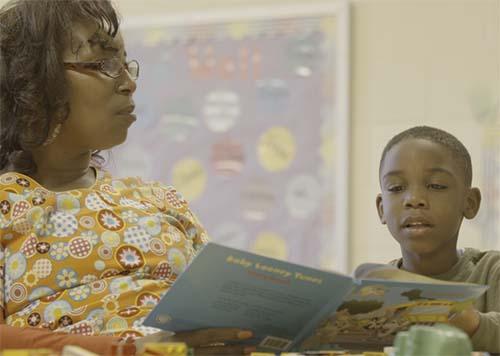 Through intimate footage, we see the resilience and strength of four families as they passionately advocate to provide free literacy programs for their own children and their communities. READy or Not? shows how educational technology can produce community-wide change in preparing young children at greatest risk for illiteracy. Despite significant barriers like language, learning disabilities, and poverty, we see these families and leaders in their communities fight tirelessly to provide our youngest generation with the most foundational indicator of life long success: the ability to read.
Swanson on Sunset (Documentary)
Produced and Directed by Jeffrey Schwarz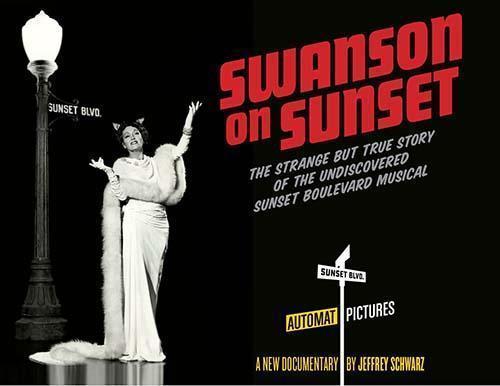 The strange but true story of Gloria Swanson's attempt to produce a musical version of SUNSET BOULEVARD with the help of two young songwriters, Richard Stapley and Dickson Hughes, who were also a couple. The project is jeopardized when Gloria Swanson falls for one of the men, leading to a dramatic love triangle.
The History of This (Documentary)
Produced by Antipode Films and Leyla Rouhi | Directed by Farahnaz Sharifi and Leyla Rouhi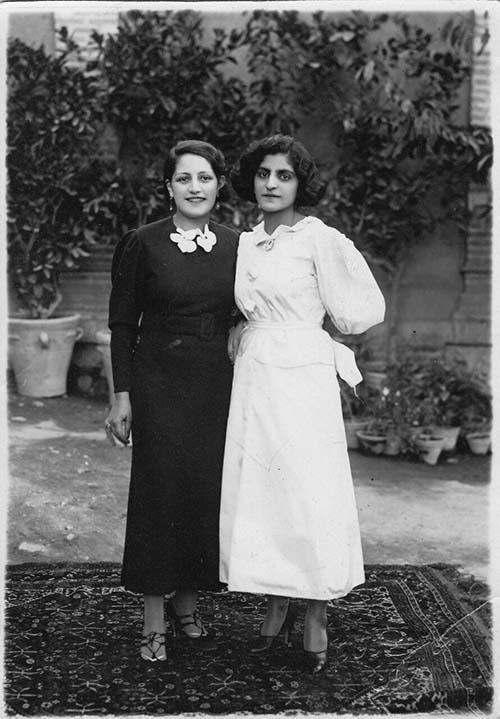 This film portrays letters exchanged between the US and Iran by two Iranian women who have never met. Their letters reveal personal stories and memories of exile and belonging. The one who lives in the US has not returned to Iran for a long time, and begins to consider a return with great doubt. The one who has stayed shows her correspondent a private and unofficial Iran, never seen in the media. Fragments from old 8mm home movies and photos of unknown Iranians frame the letters to showcase the vast untapped archive of private life before and after the 1979 Revolution. Tension comes from the US resident's intense ambivalence about a return, and the film ends with her decision on this.
The Other Tribe (Documentary)
Produced by Lydia Stewart and Tierney Walker | Directed by April Walker and (Co-director) Mia Zur-Szpiro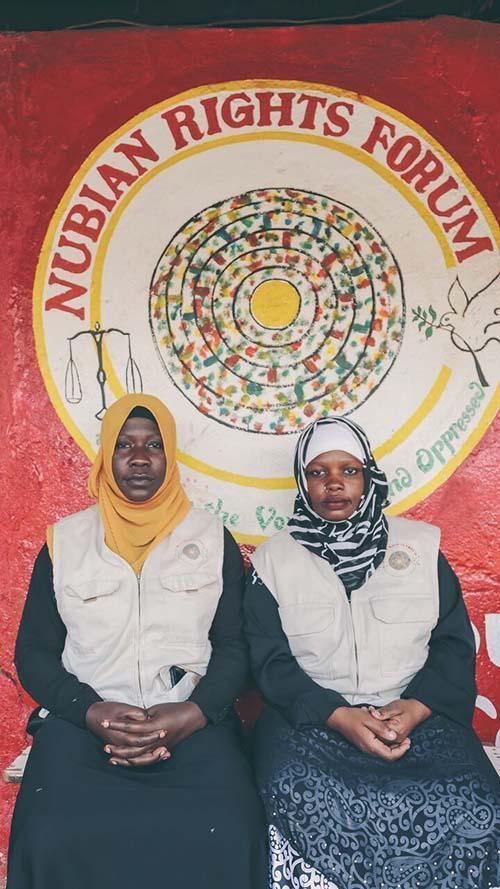 The Other Tribe follows the journey of Zena and Zahra; two paralegal women from one of Kenya's most marginalised tribes, as they fight against years of inequality, working to educate, engage and empower the Nubian community to gain documents that are rightfully theirs, but have been long denied.

Let us imagine a situation where to access education; you need an ID card, to access healthcare; you need an ID card, a situation where you can be arrested at any moment, because you do not have an ID card. Now let us imagine that you cannot access this ID card because of the ethnic and social group you belong to, classified as 'other'. How do you survive, let alone thrive.
The Vintage Voyageur (Web/TV Series)
Produced and Directed by Allison Maldonado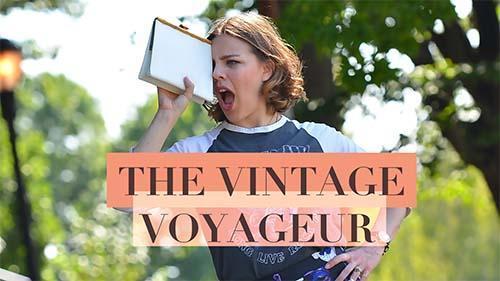 The Vintage Voyageur is an award nominated series on vintage shopping and culture in America. In each episode, Series Creator and Host, Allison Maldonado, gives an inside look on how unique and high end vintage shops are run while providing fashion history lessons and personal styling tips.

Now in its third season, the series has expanded to include vintage events, car culture, and inspiring individuals who bring their love of nostalgia to everything they do.

The only unscripted show of it's kind, The Vintage Voyageur explores how fashions of the past impact the way we shop for clothes today and features the store owners and enthusiasts who are making old new again.
Wali and Zuri (Short)
Produced and Directed by Derrick Woodyard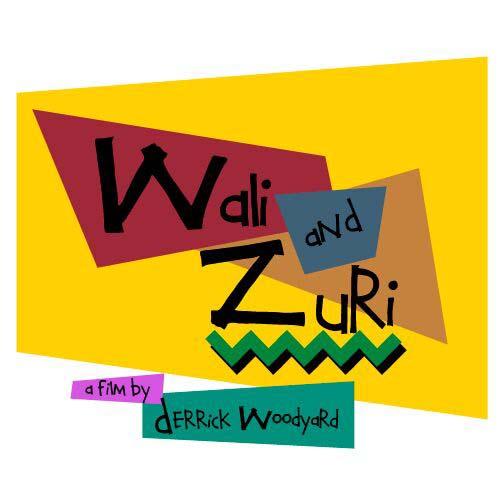 Fight or flight? Wali, a teenager seeking social acceptance, must decide between loyalty to family or friends by facing down a neighborhood bully attempting to steal his sister's bike.

Wali, the new kid on the block, attempts to fit in with a group of boys in his neighborhood but is blackmailed by his sister Zuri to join them for a game of basketball. When Zuri humiliates Wali in front of the group by defending him against a bully, he reveals a devastating family secret about her. In order to reconcile their relationship, Wali must choose between family or friends when the bully insults his sister and attempts to steal her bike.
Where Love Is Illegal (Web/TV Series)
Produced by Nick Fitzhugh and Robin Hammond | Directed by Nick Fitzhugh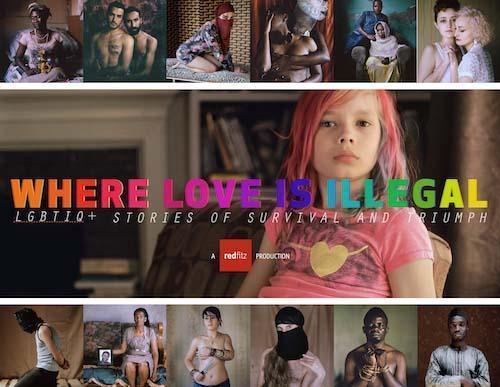 LGBTQ+ stories of survival and triumph.

Hosted by Sir Elton John, each documentary episode begins with a quest for identity before becoming a love story threatened by ignorance, violence, and hate yet conquered by truth, compassion, and love.
---
Previous Roy W. Dean Summer Grant Winners
2018 – Allison Otto and Maria Clinton for The Love Bugs
2017 – Erika Cohn for Belly of the Beast
2016 – Rob Herring for The Need to Grow
2015 – Chelo Alvarez Stehle for Sands of Silence
2014 – Rachel Elizabeth Seed for A Photographic Memory
2013 – Jason Grant Smith for I Voted? – A Non-Partisan Documentary
2012 – Alicia Brauns for The Mosaic of Life
2011 – Leslie Neale for Unlikely Friends
2010 – Sara Maamouri & Jesse Deeter for Burned
2009 – Lori Miller for Shakespeare High
2008 – Karin Mak for Red Dust
2007 – Chelo Alavarez for Sold in America
---
We thank our Community Partners for their continued support!