20 Filmmakers Take Next Step Toward Winning Grant Valued at $30,000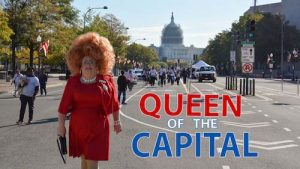 From over 300 submissions from around the world, 20 films have been named finalists for Spring 2018 Roy W. Dean Grant. The grant, which is offered by non-profit From The Heart Productions, seeks unique films that contribute to society.
The Roy W. Dean Grant winner will receive $30,000 in a combination of cash and donated from film industry professionals and companies which support independent filmmakers.
"We are truly blessed right now having so many talented, creative filmmakers with passion for their projects shining a light on the social, environmental, and human rights issues facing our world." said Carole Dean, President of From the Heart Productions.
Submissions included documentaries, features, short films and web series. While most films came from U.S., projects were received from filmmakers in Canada, Australia, United Kingdom, Nigeria, Belgium, Chile, Spain, and Portugal.
Out of these Roy W. Dean Grant Finalists for Spring 2018, the grant judges will select a final five from which they will choose the winner. Announcement of the winner will be made in September.
Finalists for Spring 2018 Roy W. Dean Grant
View overview of project summaries and filmmakers for the 20 finalists for Spring 2018 Roy W. Dean Grant which include:
26 Seconds (Documentary)
999 – The Extraordinary Story of the First Girls and First Jewish Transport to Auschwitz (Documentary)
Brown (Feature)
Detention (Documentary)
Every Second Breath (Short)
Guardian (Documentary)
It Happened Here: Warnings to the West from Dorothy Thompson & Sinclair Lewis (Documentary)
Medicine Man: The Stan Brock Story (Documentary)
Power of 7 (Documentary)
Queen of the Capital (Documentary)
Stoke (Feature)
Red Heaven (Documentary)
Rising Up to Climate Change: Storytelling with Saris (Documentary)
Strong (Short)
The Advocates (Documentary)
The Good Detective (Short)
The MicroCosmic Cartoon Show (an animated/live action musical) (Feature)
Thirst For Justice (Documentary)
True Memories and Other Falsehoods (Documentary)
Tuesday Lunch (Documentary)
The grant winner will receive $3,500 in cash provided by From the Heart Productions as well as donations of film services and products. These include a 1TB G-Drive from G-Technology, a 30% discount in equipment rental from AbelCine Tech, Inc. NYC, 40% deduction on color, editing, and production services from ProMedia, and much more from heartfelt donors those who care about helping independent filmmakers.
About the Roy W. Dean Grant
Awarded 3 times each year, the Roy W. Dean Grant seeks films that are unique and make a contribution to society. There is a Spring, Summer and Fall Grant. The Fall Grant is now accepting entries and closes September 30th. Films submitted to the grant can be short films, documentaries or features from early stages of pre-production to those needing help in post.
Recent past winners of the grant include the award winning "Heist: Who Stole the American Dream", "The Brainwashing of My Dad", and Emmy winner "Mia: A Dancer's Journey".
About From The Heart Productions
The 501(c)3 non-profit was founded by Carole Dean when she saw how many filmmakers with important, new, and often controversial stories were having trouble getting financing for their films. From The Heart offers fiscal sponsorship for films which allows donors to get a tax deduction for their donations. Their Intentional Filmmaking Classes which teaches filmmakers the tactics on how to get funded is now open for enrollment. Classes start in September.