22 Films Selected for Grant Valued at $30K
Celebrating its 28th year, the Roy W. Dean Film Grants are awarded to films that are unique and make a contribution to society. Awarded 3 times each year, From The Heart Productions, the nonprofit which offers the grant, announced the finalists for their Spring grant. The winner will receive $3,500 cash and thousands more in donated production services from film industry professionals and companies.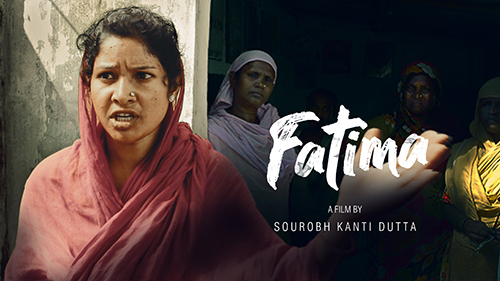 "We were truly fortunate to have received so many outstanding submissions from around the world." said Carole Dean, President of From the Heart Productions. "We got applications from Estonia, the Netherlands, the United Kingdom, Canada and Argentina just to name a few."
The Roy W. Dean Film Grant is open to documentary films, feature films, web series, and short films or a combination. It is open to filmmakers internationally for films with a budget of under $500,000. The grant is an essential lifeline for filmmakers wishing to finish their films which can often take years.
Unique to the Roy W. Dean Film Grant is all applicants are offered a free consultation on their project. They can discuss their proposals, search for funding, distribution, or whatever they feel is needed to move their film forward. Winner of the grant is expected to be announced in August.
The grant finalists are:
| | | |
| --- | --- | --- |
| Title | Type | Filmmaker |
| Ginga | Short Film | Or Schraiber |
| The Chemical Factory | Documentary | Andrew Leung |
| Good Time Fela | Short Film | Adomako Aman |
| Live Bum | Documentary | Beau Sylte |
| Chaperone | Feature Film | Zoe Eisenberg |
| 26 Seconds | Documentary | Kelly Galindo |
| Scrap | Feature Film | Vivian Kerr |
| Seaper Powers: In Search of Bleu Jay's Treasure | Feature Film | Kim Cameron |
| Lea's DIY | TV,Web or New Media | Lea Furnion |
| Scared To Debt: America's Student Loan Scam | Documentary | Mike Camoin |
| Fatima | Documentary | Sourabh Dutta |
| Hamlet/Horatio | Feature Film | David Wenzel |
| The Golden Rule | Documentary | Stacey Stone |
| Pomegranate | Short Films | Molly Evans |
| Keeper of Time | Documentary | Michael Culyba |
| Martha | Feature Film | Debra McClutchy |
| Love Me Bait Me | Documentary | Rachel Ward |
| Voice of Vanilla | Documentary | Maureen Maloney |
| Fandango at the Wall | Documentary | Afro Latin Jazz Alliance |
| Tommies | Feature Film | Ioanna Karavela |
| A Journey of a Thousand Miles | Documentary | Zhu Shen |
| Tuesday Lunch | Documentary | DIANE STARK |
Each of the grant finalists is given the opportunity to post information on their contending film on the From the Heart Productions website. Filmmakers can include an image from the film, filmmaker info, and loglines. If they have available, filmmakers can include a link to their film's website, Facebook page, or relevant social media connection.
In addition to the $3,500 in cash provided by From the Heart Productions the winner will also receive $500 in expendables, lighting or grip equipment from Filmtools, a G-Technology ArmorATD hard drive with case, 30% discount in equipment rental from AbelCine Tech, Inc. NYC, and more from film industry companies and individuals.
About the Roy W. Dean Grant
Founded in 1992 by Carole Dean, the Roy W. Dean Film Grant seeks films that are unique and make a contribution to society that, without it's help, might otherwise not get made. There is a Spring, Summer and Fall Grant. The Summer Grant is now accepting applications. Deadline is June 30th.
Past winners of the grant include the Emmy winning Mia: A Dancer's Journey, 2019 Sundance Film Festival selection Raise Hell: The Life and Times of Molly Ivins, and the acclaimed documentary Kusama-Infinity which is now in distribution showing in theaters around the U.S. and world.
About From The Heart Productions
From The Heart Productions is a 501(c)3 non-profit dedicated to helping filmmakers get their projects funded and completed. Besides providing funding through the grant, they offer filmmakers fiscal sponsorship which allows donations made to films they sponsor to be tax deductible. From the Heart Productions has helped independent filmmakers raise over $10 million through its fiscal sponsorship program. They also offer Intentional Filmmaking Class which focuses on film funding. President Carole Dean is the author of the best-selling " The Art of Film Funding: 2nd Edition, Alternative Financing Concepts" as well as the new online class "How to Fund Your Film".