Award Goes to Film That is Unique and That Makes an Exceptional Contribution to Society
From the Heart Productions has announced writer/director Avi Kabir and his film "The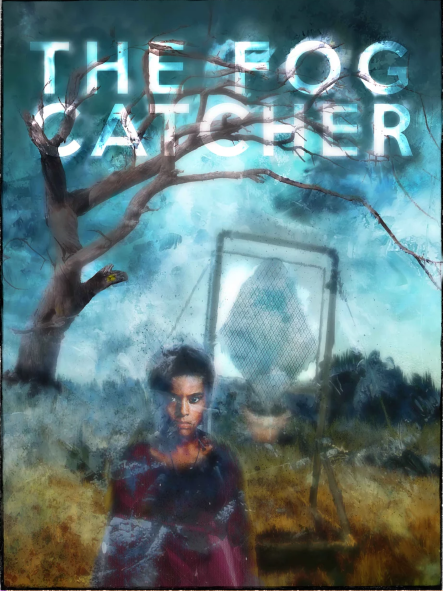 Fog Catcher" as the recipient of the Britt Penrod Award for the Roy W. Dean Short Film Grant. Made possible by a generous donation by the award namesake, the $500 prize goes to a project submitted to each Roy W. Dean Grant that is unique and that makes an exceptional contribution to society. The award will help support Avi in getting his film completed.
"For many years I have been reading about the scarcity of water and the very real consequences (socially and geopolitically)," commented Britt Penrod on the winning film. "I felt this was an important topic to bring to the fore – one that requires action from all of us. In addition, I thought Avi Kabir's visual storytelling was absolutely wonderful."
The short film revolves around Jagah (14), from a rural drought-hit village in the state of Maharashtra (India), who is good at building and fixing things. The shortage of water in his village, a condition worsened by a monopoly over the scarce resource, sets into motion various pressing circumstances, at the heart of which is the need to comfort his younger sister Jugnu (9) by finding water for the plant where their mother's ashes have been laid.
About the Filmmaker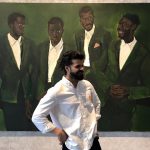 Avi Kabir is currently an MFA candidate at NYU Tisch School of the Arts, pursuing a degree in directing and writing. Avi studied psychology, history and political science before completing a post-graduate degree in Mass Communication. He then went on to work in the villages of India, producing educational and training documentaries.
These films were made with marginalized women farmers and workers, and continue to be used today to address taboo issues such as sexual health and women's rights regarding pre-natal care, sustainable agriculture and income accounting.
Avi has also written and directed short films in New Delhi and New York. He is the recipient of the Alfred P. Sloan Short Film Production Award for his script "The Fog Catcher" (2019). When Avi is not filming, he can be found by his piano or in a music studio, scoring to picture or producing electronic music
About the Britt Penrod Award
The Britt Penrod Award was made possible by a donation from longtime friend of From the Heart Productions and the Roy W. Dean Grants, Britt Penrod. The $500 award will be presented to a finalist for the upcoming 2021 Roy W. Dean Grants whose film is unique and makes an exceptional contribution to society. Results of the award have no bearing on the eventual winner of any of the Roy W. Dean Grants.
Britt is president of Giant Entertainment & Management Inc. (G.E.M.) is a Los Angeles based Film & Television Studio design and development company with in depth experience in the United States, Europe and Asia.
G.E.M. delivers knowledgeable business foundations to Studio development projects that include; Market Analysis, Site Planning, Operating Financial Evaluation, Construction, MEP & Value Engineering, Start-up of Operations and ongoing Management Services for stage-based entertainment properties.
About the Roy W. Dean Grant
Now in its 30th year, the Roy W. Dean Grant has awarded over $2,000,000 in cash and donated film services to independent films. The grant is awarded to films budgeted under $500,000 that are unique and that make a contribution to society. It has been an important lifeline for independent filmmakers that help to get their projects started or finished. Without assistance from the grant, many excellent and important films may never have been made.
Past winners of the grant include the Emmy winning Mia: A Dancer's Journey, 2019 Sundance Film Festival selection Raise Hell: The Life and Times of Molly Ivins, and the acclaimed documentary Kusama-Infinity which is now in distribution showing in theaters around the US and world.
About From the Heart Productions
From The Heart Productions is a 501(c)3 non-profit dedicated to helping filmmakers get their projects funded and made. Besides providing funding through the grant, they offer film fiscal sponsorship to filmmakers. This allows donations made to films they sponsor to be tax deductible. From The Heart has helped independent filmmakers raise over $30 million through it's fiscal sponsorship program. President Carole Dean is the best-selling author of The Art of Film Funding: 2nd Edition, Alternative Financing Concepts and the new online class "How to Fund Your Film".
For More Information and interview requests, please contact:
Richard Kaufman
richard@fromtheheartproductions.com