Roy W. Dean Grant Spring 2018 Finalists
Congratulations to the films selected to be Roy W. Dean Grant Spring 2018 Finalists.
Since 1992, From the Heart Productions has supported filmmakers with cash and substantial professional discounts from our film industry partners, averaging an estimated $30,000 per filmmaker. The Roy W. Dean grants program, with several annual deadlines, has grown into one of the most sought after competitions in the world.
The Roy W. Dean Grant funds unique films that make a contribution to society. It gives filmmakers with great stories told with passion the funding to get their projects started or completed.

2018 Spring Grant Finalists
26 Seconds (Documentary)
Produced and Directed by Kelly Galindo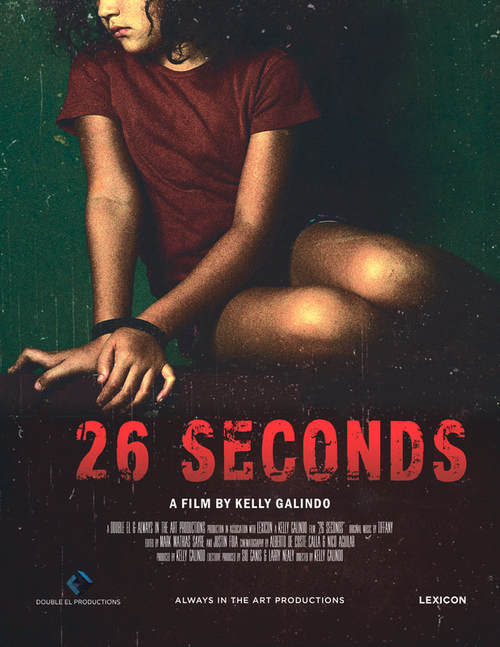 26 Seconds is a dramatic feature-length documentary focusing on the horrors of sex trafficking around the world. Through a captivating journey in search of solutions, the 26 Seconds documentary reveals the ubiquity of the problem and the gravity of the damage sustained by this evil, destructive trade. In raw intimate interviews, filmed in Thailand, Cambodia, Iraq, India, Mexico, East Africa and the USA. The audience gets a raw shocking glimpse into the lives of children & women in various cultures and regions. Which includes vivid details in their own voice, how each girl was lured into the sex trade, the horrors of their captivity, and the commitment of each individual/NGO to get them out!
999 – The Extraordinary Story of the First Girls and First Jewish Transport to Auschwitz (Documentary)
Produced by Heather Dune Macadam | Directed by Stephen Hopkins and Heather Dune Macadam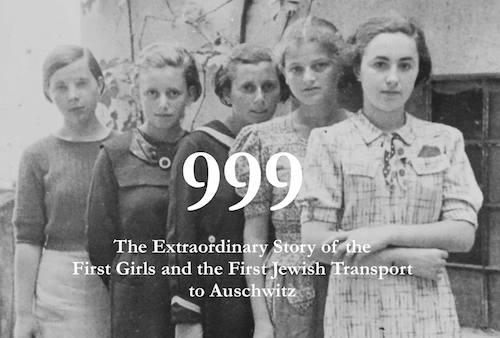 "66 % of millennials cannot say what Auschwitz was…" (NY Times). Even fewer people know that the first "official" Jewish transport to Auschwitz was all young, unmarried women.

Paying tribute to the few teenagers who survived three years in Auschwitz, 999 chronicles their remarkable stories of resilience, courage, and love. The ultimate historical #MeToo story, survivors now in their 90s voice concern about women's rights and the rise of right wing extremism facing the world today.

999 – The Extraordinary Story of the First Girls and First Jewish Transport to Auschwitz is a legacy whose time has come. (The book 999 will be released w/the film in 2019.)
Brown (Feature)
Produced and Directed by Raj Amit Kumar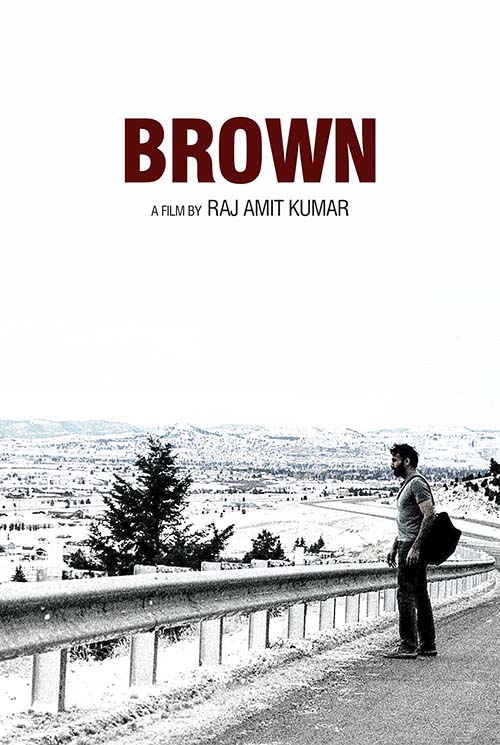 Brown is the story of Aryan, an undocumented immigrant dogged by ICE and pursuing a respectable life in a snowy American mountain town. Though he tries to go unnoticed, Aryan can't help but stick out. He finds warmth in his unconventional relationships with an orphan he rescues, the call girl who falls in love with him and his crooked friend. Through the growth of these relationships, and the starkness of his circumstances, Aryan's decisions lead him down a path plagued by humanity and increasingly unclear choices until he is blackmailed by his unlawful friend. Ultimately, he must choose between betraying his ideals and gaining the freedom to love and live.

Shot on location in Montana
Detention (Documentary)
Produced by Emily Strong | Directed by Jeremy Handrup and Alex Zimmer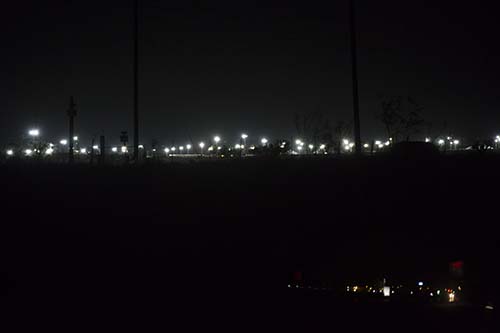 Fleeing physical violence, sexual violence, and extortion, a brave single mother from Guatemala City seeks asylum in the United States.
Every Second Breath (Short)
Produced and Directed by Cynthia Abbott and Andrea Leland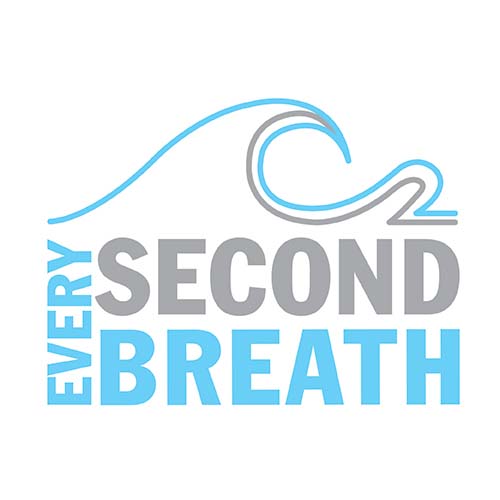 The oceans are in crisis: pollution, coral bleaching, overfishing, warming temperatures, back to back Cat 5 hurricanes, and ocean acidification. Yet over 50% of the oxygen we breathe is produced by the ocean. What can we as individuals do about this crisis?

Every Second Breath, a series of 12 shorts, will focus on seemingly unremarkable people whose lives have been transformed by the ocean and has inspired them to become champions of change. By exposing their subsequent commitment to save our seas viewers will discover the enormity of this tragedy and challenge us to take action. One does not have to be a scientist, politician or expert to effect change, individuals CAN make a difference.
Guardian (Documentary)
Produced and Directed by Courtney Quirin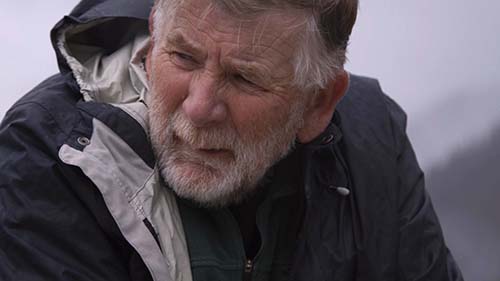 GUARDIAN follows stewards of British Columbia's Great Bear Rainforest, who live full-time on boats in the depths of the wilderness to monitor salmon, the backbone of the ecosystem, economy and culture along the BC coast. But, in an age of science censorship and soaring natural resource development, Guardians—and the wildlife they have dedicated their lives to protect—are now disappearing. The film tackles the consequences of the erosion of science and environmental management.
It Happened Here: Warnings to the West from Dorothy Thompson & Sinclair Lewis (Documentary)
Produced by Teo Zagar and Sheila Maniar | Directed by Teo Zagar
Nearly 85 years ago, two literary icons battled fascism in their time and warned of continuing threats to democracy in ours.

It Happened Here tells the story of two writers who used the power of the pen and the 'Fourth Estate' to defend civil society and American democracy. Exploring the creation of Sinclair Lewis's bestselling novel It Can't Happen Here through the lens of Dorothy Thompson and her reporting from pre-WW2 Europe, our story follows the famous couple's work from the 1920's and into the 1950's so that present generations can learn and relearn the observed lessons of the past. Our protagonists' warnings are perhaps as relevant today as they were in their own time.
Medicine Man: The Stan Brock Story (Documentary)
Produced and Directed by Paul Michael Angell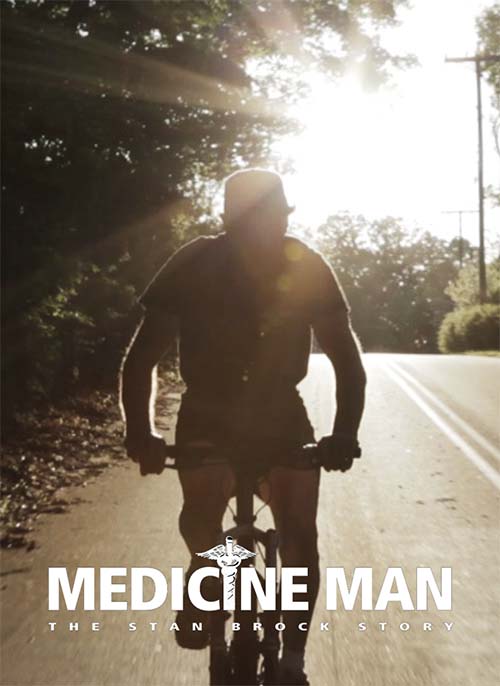 Medicine Man: The Stan Brock Story is a challenging and inspirational feature-length documentary film about an unlikely man on an unwavering and improbable mission to confront one of the biggest social issues of our time; the US healthcare crisis. It is both a character study of the quintessential good Samaritan, and the chronicle of an ongoing quest to bring free healthcare to the people of America.
Power of 7 (Documentary)
Produced and Directed by Bonnie Nelson Schwartz

The Power of 7 is a documentary film that tells the story of 7 daring women from 7 countries who confront resistance and danger to stop female abuse and disempowerment when their voices speak out in a play called SEVEN. Hosted by Meryl Streep, Power of 7 reveals the power of theatre to catalyze social change. Power of 7 dramatizes the struggles of 7 women who have overcome massive obstacles to effect change in their home countries of Russia, Pakistan, Nigeria, Northern Ireland, Afghanistan, Guatemala, and Cambodia. The Power of 7 documentary film and social media campaign will expand the reach and impact of this extraordinary play to audiences in all corners of the globe.
Queen of the Capital (Documentary)
Produced and Directed by Josh Davidsburg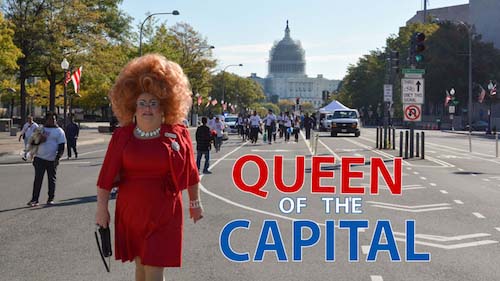 It's election season in Washington, DC. Time to walk the parades, press the flesh and hand out fliers, but one DC bureaucrat is walking that route in high heels. "Queen of the Capital" follows Muffy Blake Stephyns, a 40-year-old Midwestern drag queen, who's campaigning to be DC's heir to the throne: "empress" for a court of philanthropic drag performers.
Red Heaven (Documentary)
Directed by Lauren DeFilippo & Katherine Gorringe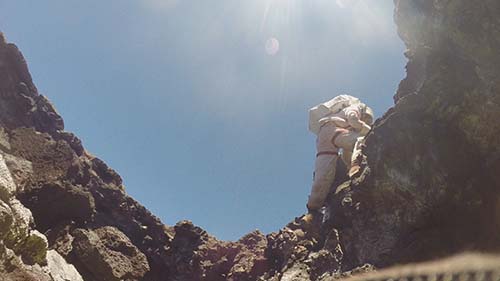 Red Heaven follows a year in the lives of six people who chose to live in isolation from the rest of the world for an unprecedented, highly experimental NASA simulation of life on Mars.

It's a story that weaves their experience with a sci-fi-filled journey through the centuries — in an exploration of the evolving relationship between science and imagination.
Rising Up to Climate Change: Storytelling with Saris (Documentary)
Produced by Monica Jahan Bose | Directed by Monica Jahan Bose and Leena Jayaswal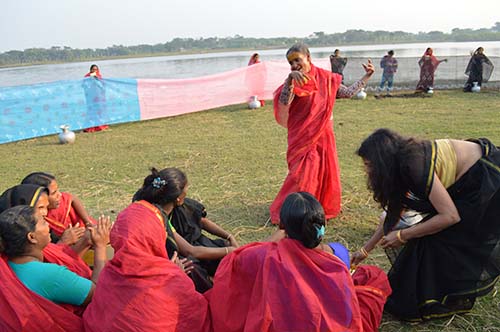 RISING UP TO CLIMATE CHANGE: STORYTELLING WITH SARIS is a feminist film, following the tireless efforts of the women of Katakhali, Bangladesh to adapt to climate change and rising sea levels in their pristine island village. Through hands-on work with shimmering saris in woman-led performance art actions, communities in the US, Bangladesh, and Europe are inspired to fight against the devastation of our planet and the displacement of 30 million Bangladeshis.
Stoke (Feature)
Produced by Zoe Eisenberg | Directed by Phillips Payson and Zoe Eisenberg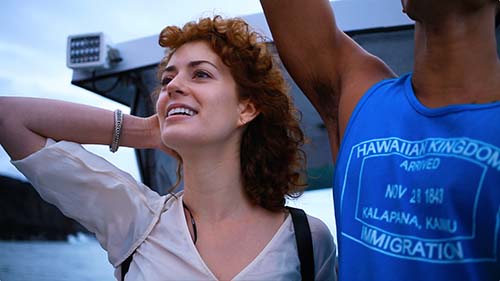 A narrative feature, Stoke tells the story of an entitled young woman coming to terms with grief who hires two wannabe tour guides to take her to an active volcano.

Currently in post-production, the film explores the difficulty of embracing change, and addresses tensions between native Hawaiians and the tourism industry created by their volcano–a spiritual element in Hawaiian culture.
Strong (Short)
Produced by Enrique Unzuente Miranda, Jean Lee, Andrew Kelly, Teddy Cecil, Diana Trejo, Alle Hsu | Directed by Jean Lee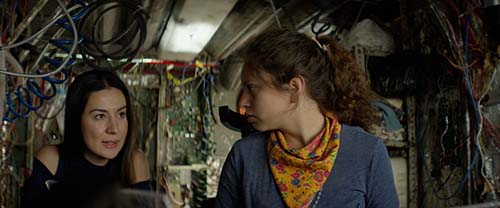 STRONG is a YA, Sci Fi short film that serves as a proof of concept for an episodic series of the same name. The story follows a 16 year-old Mexican girl named Strong who must get her sick mom to another planet that offers medical miracles. But when the citizens of that planet vote to close the only portal between themselves and earth, Strong must figure out a way to enter their realm before it's too late. Despite her aunt's wishes, Strong decides to pilot her self-made space shuttle with the help of her AI robot dog, Spark Pug. Together, they will brave the dangerous voyage in order to save her mother's life.
The Advocates (Documentary)
Produced by Rémi Kessler, Robert Mc Falls, Linda Othenin-Girard | Directed by Rémi Kessler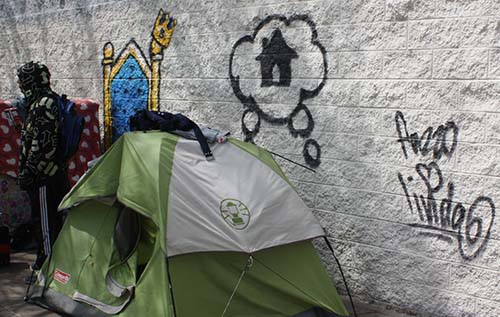 At a time when funding and programs to address homelessness in Los Angeles are hotly debated, THE ADVOCATES goes behind debates and headlines with real-life demonstrations of transformation from the trenches of the crisis. Sharing insights, skills and dedication, this emotive, revelatory film is driven by two unforgettable main characters. Both are Los Angeles natives and Latinos who give tireless, highly skilled outreach and support to people experiencing homelessness. While experts analyze the underlying causes of the current Los Angeles homeless crisis amid a changing policy landscape, these two caseworkers win our hearts with their dedication and integrity.
The Good Detective (Short)
Produced by Paul Weston | Directed by Fred Rowson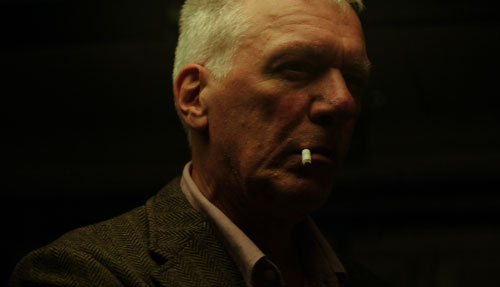 THE GOOD DETECTIVE is a Film Noir set in British suburbia. It's a comedy-thriller about a socially awkward Private Investigator named Eliot Gale, who fancies himself a master sleuth, but has no idea that his wife is having an affair. With his partner. Will Eliot ever find out? THE GOOD DETECTIVE is a smart and playful reappraisal of the Film Noir genre, which asks its audience: how many questions about your life do you really want answered?
The MicroCosmic Cartoon Show (an animated/live action musical) (Feature)
Produced by Prema Rose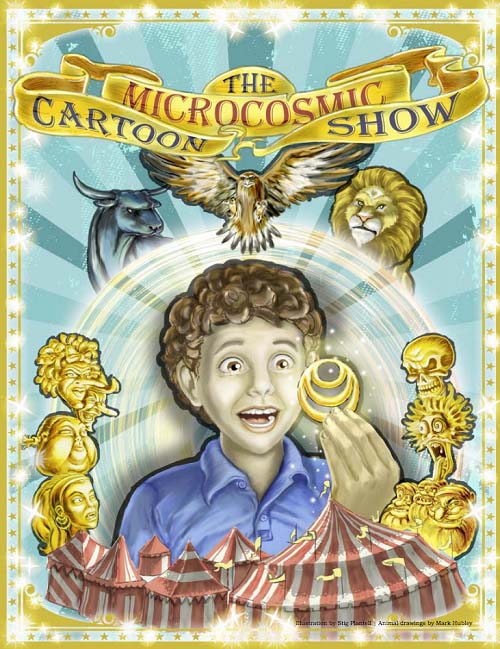 "Who am I?", "Who am I?", "Why am I here?", "Where is here, anyway?"
On a perilous quest to discover the Circle of Gold and defeat the Shadow, Chaos, Josh, a curious young boy, embarks on an unforgettable journey through the Circus of Life, revealing ancient secrets while confronting devastating deceptions that seek to destroy a mission that will alter the course of humanity.
The Live Action narrative is woven through the Animation narrative. In it, Josh is is unsure of himself, but is a brilliant young artist. He meets and old man who is restoring a dilapidated theater. Josh helps by painting the murals for the Grand Opening. In doing so, he discovers he can be anything he wants to be.
Thirst For Justice (Documentary)
Produced by Stephen Robert Morse | Directed by Leana Hosea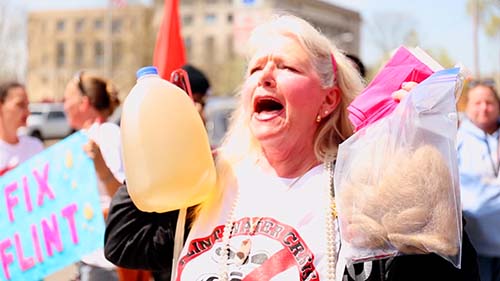 What would you to to protect your family if you discovered they were drinking highly contaminated water? All around you people are getting ill and dying, but the authorities are just not interested – there's a cover up. Now three very different women – Navajo mother Janene, African American Flint activist Nayyirah and blue collar mom Christina – are fighting back. Armed only with facts and their illnesses, they take on the might of industry and government, risking arrest to protect our water. When they meet at the Dakota Access Pipeline protests, they realize that their problems are linked. Once the flames of resistance have been lit, it cannot be extinguished until justice is served.
True Memories and Other Falsehoods (Documentary)
Produced and Directed by Debra Tolchinsky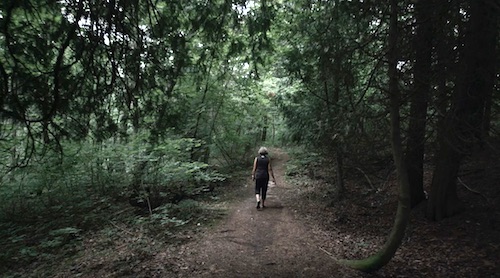 True Memories and Other Falsehoods examines the causes and implications of false memory and false internalized belief within the criminal justice system: a woman misidentifies her assailant, an investigator elicits a false confession, and a suspect becomes convinced he committed a murder that he did not commit. By understanding how belief and memory become contaminated, protocols can be developed which will decrease wrongful convictions as well as their collateral damage.
Tuesday Lunch (Documentary)
Produced and Directed by Diane Stark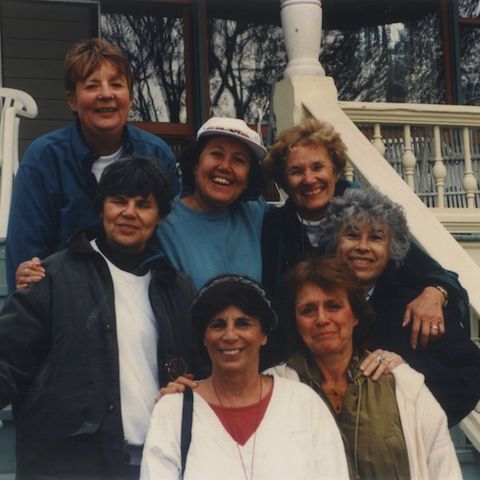 An empty nester returns to her hometown on Long Island, New York. There, she finds her deceased mother's circle of friends, still meeting every Tuesday for lunch, 45 years after their first gathering. Yearning to know what tests and sustains this spunky, activist group of nine women for so many decades, she visits "the Tuesdays" over five years of sweltering summers to bitter winters. When Hurricane Sandy hits, their friendship faces unexpected challenges.
---
Roy W. Dean Spring Previous Grant Winners
2017 – Erika Cohn for Belly of the Beast
2016 – Malina Fagan and Lynn Pelletier for The Coverup
2015 – Karen Day for Girl From God's Country
2014 – Jen Senko for The Brainwashing of My Dad
2013 – Helen Hall for Pictures of Infinity
2012 – Suzanne Mitchell for Running Wild
2011 – Beth Harrington for The Winding Stream
2010 – Cathryne Czubek for A Girl & A Gun
2009 – Chad A. Stevens for Coal War
2008 – Melissa Montero for Our Women Our Struggle
2007 – Shawn Batey for The Changing Face of Harlem
2006 – Alice Hurwitz & Jeff Morgan for Lilly & Leander, A Legacy of Violence
2005 – Eric Gottlieb for Wakefield Convicted, Sentenced to Die
2004 – Muriel Stockdale for NYC Spirit
2003 – Rebecca Dreyfus for Stolen
---
We thank our Community Partners for their continued support!