How an Award-Winning Filmmaker Got Her Subjects to Open Up on Camera and Reveal More Beyond Her Original Questions
By Carole Dean
Stephanie Howard was a news reporter before she became a filmmaker and created her brilliant documentary, The Weight of Honor. This Roy W. Dean Grant winning film is a tribute to the caretakers who dedicate their lives to our wounded soldiers.
I interviewed her for my The Art of Film Funding Podcast where she shared with me her secrets for sensational interviews.
Read, Research and Learn Everything About the Topic
Before you create your questions, know everything you can about the person and the subject matter. Write all of the questions you want and be sure to cover each of the topics you have chosen.
Do not write a yes or no question.
Write the same question in different ways to get the answers you want them to say. It's often needed. You know what you want them to say to move the film forward so write several of these critical questions in the hope of getting the right answer for the film.
You do not want to be on camera. Normally, you want only the interviewee on the camera.
If they say "as I said" or "Like I was saying" …. Stephanie stops them and reminds them that this has to be new information just for the viewer. You need to answer in the first person. Plus, she reminds them to repeat the question in the answer.
The Most Important Part of Interviewing is Listening
When you are listening, you can maintain eye contact and you know what the next question is from what they just said. Keeping eye contact is important so they are focused on you. They could be giving you a real jewel in the answer and you could miss it if you are focused on your list of questions. You never know what answers you can get and how listening can open new threads of information about your subject matter.
One of our Roy Dean Grant winners was making a historical family film. When she was interviewing her subject, he answered her question, but then he also said something about "all those other Negros that were buried under the tree."
The woman who was with him said, I don't think you want to discuss that. Our filmmaker kept asking questions about this issue while she had him on camera and found that she was sitting on a film about scores of missing black people in the area. This created Lily & Leander: A legacy of Violence, a brilliant documentary film, just from hearing every word.
Ask Your Crew
Stephanie said one of the things she recommends is when you are through asking questions, say to your crew, "Do you have any questions?" This keeps the crew listening too. She finds that they have excellent questions.
The crew is listening because they know Steph will want their input. This really sets a co-creative situation. They know you appreciate them and they want to be part of the content of the film as well as the production.
Keep the Camera Rolling
Tell your crew that even when you say, "ok kill the camera," do not stop filming. You can get the best information during this time. People relax when the camera is off. When your subject says something that you want in the film, Steph just says, "let's fire up the camera and get that" even though it was on all of the time.
Because you have a signed release it's all legal material.
I heard some wonderful comments in our fiscally sponsored filmmaker Jilann Spitzmiller's film, Still Dreaming. She kept her camera rolling when people thought it was off and caught a conversation that added so much to the film.
When people think the camera is off then you can get some real jewels.
Carole Dean is president and founder of From the Heart Productions; a 501(c)3 non-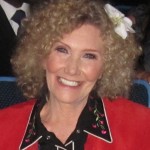 profit that offers fiscal sponsorship for independent filmmakers. She hosts the weekly podcast, The Art of Film Funding, interviewing those involved in all aspects of indie film production. She is also the author of The Art of Film Funding, 2nd Edition: Alternative Financing Concepts. See IMDB for producing credits.