Expert Analysis on How to Prep Your Campaign to Guarantee Success
A brilliant and respected data researcher for the motion picture industry, Stephen Follows has now set his sights on breaking down what makes a successful crowdfunding campaign.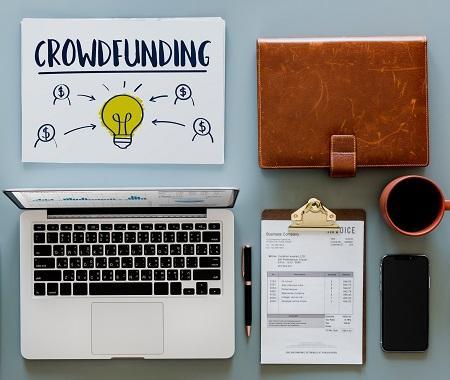 His new book "How to Crowdfund Your Film: Tips and Strategies for Filmmakers" details the hard data filmmakers need to create a crowdfunding campaign that will hit their goals.
On The Art of Film Funding Podcast, host Carole Dean of From the Heart Productions was joined by Stephen who shared with Carole his 5 "P's" of pre-launch crowdfunding that are critical to a successful campaign.
Pitch and People
Stephen said either of these can be #1. Both are complimentary.
In your pitch, you need to understand what is the unique compelling idea that will delight your audience that will cause them to promote or fund your film. Is it rewards? Is it the film's story?
For people, you need to decide who is your audience for the film. Who will this project appeal to that can turn into donors.
If you know what makes your film unique, then you can find who your film will speak to the best. If you know who your audience will be for the film, you need to figure out what would be a good pitch to them to bring them on board.
Planning
You need to do as much research as possible Stephen advises. "In the evening or the weekend, lunch break, you noodle around looking at other crowdfunding sites that are trying to raise similar amounts, same niche, and same audience." Figure out what is working for them and creating their success?
Process
This is where you are building a team. Work out tasks for each member. "You are sort of building a machine which is your pre-launch engine. Think of it as pre-production."
Promote
"This something that can be quite tricky for filmmakers" Stephen warns. Most filmmakers see themselves as artists and not salespersons. "But they do have to acknowledge that the projects that work are the ones that are promoted." You should be the main salesperson for your film
If you feel you are not capable of selling your project, find someone else who can do it for you. Don't expect when you put up your crowdfunding page that the money will just come in.
Stephen suggests that you pre-launch should take up no less time than the campaign itself. "It will take time," he says, to get your 5 "P's" done, "but, it will pay off."
From the Heart Productions is a 501(c)3 non-profit dedicated to educating and assisting independent filmmakers on getting funding for their projects. They offer fiscal sponsorship with personal fundraising guidance, three Roy W. Dean Film Grants each year, and the Intentional Filmmaking Class.