Roy W. Dean Grant Winning Filmmaker Jason Smith Shares The Advice He Gives Filmmakers That He Mentors
By Carole Dean
What makes a great film? Jason Smith, who directed the Roy W. Dean Grant winning documentary "I Voted", has some definite thoughts on this. Jason has worked as a voice over artist on over 100 films including Avengers: Infinity War, Thor, and Deadpool. He also mentors' filmmakers.
Jason was recently a guest on my The Art of Film Funding Podcast. He listed what he considers are the 5 "Be's" necessary for a great film.
Be You. – There's Only One You
Nobody can make a film like you because they're not you. Nor can you make a film like someone else. You will always be your own best advocate so you might as well be first in line for your own fan club.
"That doesn't mean being egotistical, obnoxious and self-centered" explained Jason. It simply means having a sense of confidence in what you do. It also means digging deep in creating content that resonates with you – because if it doesn't resonate with you, it won't resonate with others.
Be Open. – Change is the Only Thing That is Constant
"The best laid plans usually turn into something else" Jason quipped. Sometimes change is fortuitous, frequently it's not. But it is inevitable and it will impact your project at every stage of your endeavor. So, flexibility is paramount. The ability to adapt is integral to success.
Be Resourceful – In Independent Filmmaking One Often Has to Cut Corners Using Borrowed Scissors.
You will most likely be asking for favors and assistance. Pay people when appropriate (which is most of the time) and respect their value. You may not be able to pay market value to professionals but pay them something.
And if you cannot come up with the funds to make your film, ask yourself if you're presenting the project in the best light. Maybe you're not attracting others because you haven't fully fleshed out what you're doing.
Be Passionate. – Showing Up is a Big Part of Any Filmmaking Venture.
"If you're convinced, you're making the greatest film ever, figure out how to share your vision with others" he advised. By convincing others thru your passion, you will build a team and a community. Those are necessary components for the success of your film.
"Convincing people thru passion is necessary for any artist, especially when the art is in the conceptual stage." You will need to convince others of the value of your idea. Then, you will need to convince audiences thru your execution that your great ideas are up on the screen.
Be Honest. – While Telling the Truth is a Good Way to go Thru Life.
"Yes, you want to be honest with others and not lie. However, we sometimes lie in life – it's part of the human condition. And the most important human that we should never lie to is…ourselves." Jason noted.
When we lie to ourselves about our film, we run the risk of making an expensive awful mess that will lose money and damage relationships. The list of lies we can tell others runs long, and the list of lies we can tell ourselves runs even longer.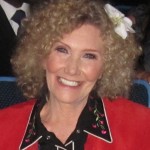 Carole Dean is president and founder of From the Heart Productions; a 501(c)3 non-profit that offers fiscal sponsorship for independent filmmakers. She hosts the weekly podcast, The Art of Film Funding, interviewing those involved in all aspects of indie film production. She is also the author of The Art of Film Funding, 2nd Edition: Alternative Financing Concepts. See IMDB for producing credits.