by Carole Dean
Tom Malloy teaches the Intentional Filmmaking Class with me. He's a brilliant actor, producer and writer. He is a triple hyphenate and he has earned it.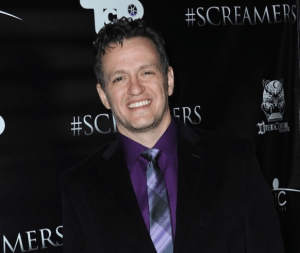 As someone who has also raised over $25 million for his features and documentaries, Tom knows the value of a good pitch. He's given quite a few and been on the receiving end of some good…and some not so good ones.
In our class, he talks to students about the three mistakes people make when pitching. With his permission, I share them now with you.
1. Low Energy.
Not showing enough excitement for your film. If you consider 10 as the top of the chart for a full energy pitch, then you want to practice and get to a 9 where you are loaded with passion and excitement. Because when you get in front of someone important, you will naturally be nervous and you lose a bit of your top energy.
Remember, you need to be full of passion for your film. You want to be super excited over your project when pitching or why should the investor/donor get excited? Your excitement is contagious and you want to excite your investor to close them.
2. Not Being Fully Prepared, Your Project Needs More Developing.
You think you have a great project and you don't. Don't get in front of someone with an unprepped project. You will be labeled an amateur and you will never get in front of them again. If you are prepped and do a good pitch, even if they don't buy anything you can pitch them another time.
3. Not Knowing Enough About the Potential Investor.
This is when you have a great pitch and a dynamite film, but you are not prepared with enough knowledge about the potential investor. You need to know what their interests are, like family films or mystery films or the Dodgers. You need to have a general idea of what type of films they like.
If this investor came from a referral be sure to ask, "what do they like, what are they passionate about?" And, how do they act in a meeting? Do they sit quietly or do they interrupt and ask questions? You want to know if they like sports or like true crime movies so you can pitch what they like.
Be sure to Google and find all you can about them before the meeting. To really have a good meeting, you need to be aware of who they are and what they like. You can also use this research to create dialogue with them and they will appreciate the fact you researched them. Know everything about the investor possible.
Tom suggests you find some subject of interest to get the investor to talk to you before you start your pitch. Let him be part of the conversation. You need to get him to open up about who he is.
He says he will ask questions about things on the investor's wall or on the desk to start a conversation. Or, he will use something he found on line about them. Ask about their company usually they love to talk about their business.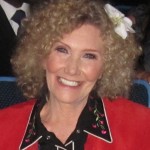 Carole Dean is president and founder of From the Heart Productions; a 501(c)3 non-profit that offers fiscal sponsorship for independent filmmakers. She hosts the weekly podcast, The Art of Film Funding, interviewing those involved in all aspects of indie film production. She is also the author of The Art of Film Funding, 2nd Edition: Alternative Financing Concepts. See IMDB for producing credits.