Do you want to just make money with your indie film or change the world? Hybrid Cinema's Jon Reiss explains how different goals require very different marketing strategies
by Carole Dean
Jon Reiss is the author of Think Outside The Box Office and the creator and manager of Hybrid Cinema. Drawing on Jon's 30 years of indie filmmaking experience, Hybrid Cinema works with filmmakers to help them connect with audiences and distributors who are right for their work.
He joined me on our The Art of Film Funding Podcast and discussed how he handles clients who want to work with him.
The first thing he asks is "what are your goals for the film?" Knowing what a filmmaker wants to accomplish is key to determining a marketing strategy for their project. With this, he can make plans to achieve this goal.
The 5 goals he listed are what every filmmaker should consider before marketing or seeking marketing guidance for their film. Each requires a nuanced strategy.
Financial
Financial goals mean he will work with you to make sure you make as much money on the film as possible. You need to identify your audience and build it. So, that when you do your VOD release you are marketing and directing them to buy online. Jon will help with the entire social media and marketing for you.
Career Advance
Perhaps money is not foremost concern and the director and producer want a career launch from the film. Jon might advise getting a theatrical release with the main purpose being a review of your film.
He would create your marketing and social networking around you, your creativity and your career. Perhaps take you to Netflix as a sale because a Netflix Original would be good for career.
Change the World
These are goals for films that often want to change belief systems and educate people with little known information. These filmmakers want their film to have an impact.
Jon worked with Sabine El Gameyal, past winner of the Roy Dean Film Grant for her film Generation Zapped. She wanted this information to be seen, it is about the health hazards of wi-fi, especially on children in schools, about cancerous effects and how to protect yourself. Jon found her 200 screenings in communities and schools.
Getting The Film Seen
Some filmmakers just want help getting through the maze of distribution. They need help finding their audience and bringing them to the film. "It's important for you to have screenings to find who your audience is." Jon Says this can be very helpful once the film is finished.
Jon also wants filmmakers to tell him "what the unique nature of the film is." That's important for you to use for marketing and connecting to your audience .
Developing a Direct Fan Base
This can be another goal or a side goal with your main goal. Jon says, "this is where self-release or engaging some sort of direct-to-stand distribution will help you gain that audience." It will also help filmmakers keep that audience for future crowdfunding efforts and for future films.
Carole Dean is president and founder of From the Heart Productions; a 501(c)3 non-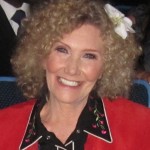 profit that offers fiscal sponsorship for independent filmmakers. She hosts the weekly podcast, The Art of Film Funding, interviewing those involved in all aspects of indie film production. She is also the author of The Art of Film Funding, 2nd Edition: Alternative Financing Concepts. See IMDB for producing credits.