Roy W. Dean Grant Finalists for Summer 2017 Selected
Winner to Receive $30,000 Grant to Complete Their Project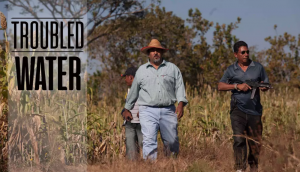 From The Heart Productions, the non-profit dedicated to helping indie filmmakers get funding, has selected 21 Roy W. Dean Grant finalists for Summer 2017. Now in its 25th year, the grant seeks films that are unique and make a contribution to society. The winner will receive $30,000 in a combination of cash and donated services from film industry professionals and companies which support independent filmmakers.
"It's so wonderful to see that great indie filmmaking is alive around the world" said Carole Dean, President of From the Heart Productions. "Submissions included entries from a record 22 countries."
The grant is open to documentaries, features, short films and web series. Every filmmaker that applies to the grant gets a free consultation on their project.
That along with the cash and production services awarded has made the Roy W. Dean Grant one of the top grants to apply to for new filmmakers. Just some of the nations represented in the applications include Sierra Leone, Ireland, Great Britain, Israel, Thailand, Japan, and India.
About the Roy W. Dean Grant Finalists for Summer 2017
View overview of project summaries and filmmakers with loglines for the 21 Roy W. Dean Grant Finalists for Summer grant. These films (some of which do not have web or social media sites set up as yet) include:
419: How Nigeria Was Scammed Out Of Its Rightful Identity (Documentary)
American Justice on Trial: People v. Newton (Documentary)
An Act of Terror (Short)
Axe Cop: The Documentary (working title) (Documentary)
Daughters of the Revolution (Documentary)
Finding Kai (Documentary)
Free Spirit (Feature)
In the Executioner's Shadow (Documentary)
Ken and Alex (Documentary)
MANRY AT SEA ~ In the Wake of a Dream (Documentary)
No Man's Land (Documentary)
Parallel Chords (Feature)
Pick (Short)
Restoring Balance: Autism Recovery (Documentary)
Salt Water (Feature)
Stone | Fruit (Feature)
The Rukus (Documentary)
Troubled Water (Documentary)
Untitled Witchcraft Project (Short)
Women of the Holocaust (Other)
Ashes To Eden: an Immigrant's story (Documentary)
From this group of Roy W. Dean Grant Finalists for Summer 2017, a smaller group of 4 to 6 finalists will be selected by our judges. The winner will be chosen from that group and will be announced in late October.
This year's grant winner will receive $3,500 in cash provided by From the Heart Productions and donations of film services and products from film industry professionals and companies. Some of which include a 1TB G-Drive from G-Technology, $1295.00 Scholarship to Writers Boot Camp , 35% discount on lighting from Paskal Lighting, Discount of rental of screening room from Raliegh Studios, and much more from heartfelt donors those who care about helping independent filmmakers.
About the Roy W. Dean Grant
Founded in 1992, there are 3 Roy W. Dean Grants awarded each year. There is a Spring, Summer and Fall Grant. The Fall Grant is now accepting entries and closes October 14th. Films submitted to the grant can be short films, documentaries or features from early stages of pre-production to those needing help in post.
The grant has been integral in helping talented artists with great stories get their films produced. Recent past winners of the grant include the award winning "Heist: Who Stole the American Dream", "The Brainwashing of My Dad", and Emmy winner "Mia: A Dancer's Journey" which just won an Emmy award.
About From The Heart Productions
Carole Dean founded the 501(c)3 non-profit when she saw how many filmmakers with important, new, and often controversial stories were having trouble getting financing for their films. From The Heart offers fiscal sponsorship for films which allows donors to get a tax deduction for their donations. Their Intentional Filmmaking Classes which teaches filmmakers the tactics on how to get funded is now open for enrollment. Classes start September 30th.