25 Films Still in Competition for Grant Valued at $30K
From The Heart Productions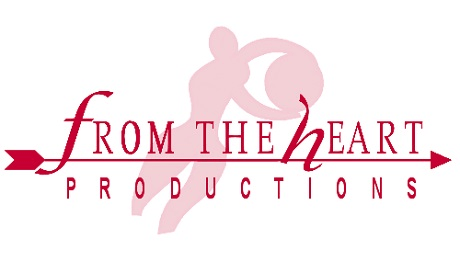 has announced the Roy W. Dean Grant finalists for its Spring 2019 grant. One of the oldest grants in U.S. for independent filmmakers, the grant is awarded to a film that is unique and makes a contribution to society. The winner will receive $3,500 cash and thousands more in donated production services from film industry professionals and companies.
"It is always a joy and honor to review all the incredible projects submitted from such talented filmmakers." said Carole Dean, President of From the Heart Productions. "It was not easy choosing finalists from so many life changing and world changing stories that all need to be told."
Finalists include documentary films, feature films, web series, and a short film. These finalists will now go to the judges to determine winner. The announcement of the winner is expected in September.
List of Roy W. Dean Grant Finalists
TITLE FILM TYPE SUBMITTING FILMMAKER
El Cadejo Blanco Feature Justin Lerner
Pave the Road Documentary Kelly Mason
Underdogs Documentary Ashia Lance
Girls Are Strong Here Short Film Scott Burkhardt
El Susto (The Shock) Documentary Karen Akins
Women Behind the Wheel Documentary Hannah Congdon
Made: Meet Me At the Assembly Line Documentary Janette Chien
Scared to Debt:America's Student Loan Scam Documentary Mike Chamoin
Assisted Living Web Series Amanda Bullis
Perma Red Documentary Maya Dittloff
26 Seconds Documentary Kelly Galindo
Shway Shway Web Series Rachelle Hair
Lady Long Rider Documentary Wren Winfield
Donnie Documentary Anna Augustowska
The MicroCosmic Cartoon Show Feature Prema Rose
Ground Zero: Ferguson Documentary Partick Hamm
The Weeping Season Documentary Alexandra Hildago
Lady Madonna Documentary Chris Cloyd
90291: Venice Unzipped Documentary Colin K. Gray
Dawn Dusk Documentary Jason & Blue Gerber
The Sixty-Six Percent Documentary Natalie Abruzzo
The Queen of the Lowriders Documentary Debbie Sanchez
Amara & Family Feature Suman Hanif
Grounded: The Roots of the Revolution Documentary Simon Geisker
La Recua (Saddling South) Documentary Trudi Angell
In addition to the $3,500 in cash provided by From the Heart Productions the donations of film services and products include $500 in expendables, lighting or grip equipment from Filmtools, a Glyph StudioRaid 6TB hard drive from Glyph Production Technologies, 40% deduction on color, editing, and sound & all production services from ProMedia NYC and more from film industry donors.
About the Roy W. Dean Grant
Founded in 1992, the Roy W. Dean Grant seeks films that are unique and make a contribution to society that, without it's help, might otherwise not get made. There is a Spring, Summer and Fall Grant. The Fall 2019 Grant is now accepting entries. Films submitted to the grant can be short films, documentaries, features, and web series from early stages of pre-production to those needing help in post.
The grant has been integral in helping talented artists with great stories get their films produced. Recent past winners of the grant include the award winning "Heist: Who Stole the American Dream", "Kusama-Infinity", and Emmy winner "Mia: A Dancer's Journey".
About From the Heart Productions
The 501(c)3 non-profit was founded by Carole Dean in 1993 when saw how many filmmakers with important and often controversial stories were having trouble getting financing for their films. The mission of From the Heart Productions is to educate and assist filmmakers in getting funding to create unique films that contribute to society.
Under their fiscal sponsorship program, From the Heart Productions offers advice and guidance to filmmakers looking to fundraise. It also allows donors to projects to get a tax deduction for their donations. Their Intentional Filmmaking Classes which teaches filmmakers the tactics on how to get funded is now open for enrollment. New classes start Sept 23rd.