Roy W. Dean Grant Summer 2017 Finalists
Congratulations to the films selected to be Roy W. Dean Grant Summer 2017 Finalists.
Since 1992, From the Heart Productions has supported filmmakers with cash and substantial professional discounts from our film industry partners, averaging an estimated $30,000 per filmmaker. The Roy W. Dean grants program, with several annual deadlines, has grown into one of the most sought after competitions in the world.
The Roy W. Dean Grant funds unique films that make a contribution to society. It gives filmmakers with great stories told with passion the funding to get their projects started or completed.

2017 Summer Grant Winner
Belly of the Beast
By Erika Cohn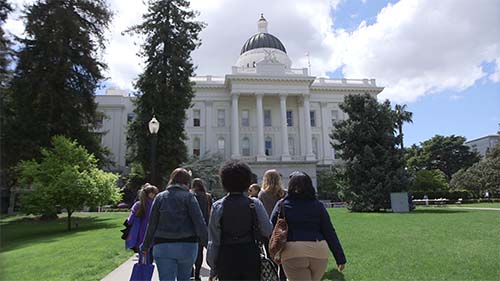 Belly of the Beast intimately chronicles the journey of women fighting reproductive injustice in their communities.
2017 Summer Grant Finalists
419: How Nigeria Was Scammed Out Of Its Rightful Identity (Documentary)
Produced and Directed by Maeyen Bassey

419 is a gripping cultural ride of a documentary feature that begins with one woman's quest to understand her heritage, and unexpectedly uncovers the untold story of the systematic defamation of Africa's most powerful country, Nigeria.
American Justice on Trial: People v. Newton (Documentary)
Produced by Lise Pearlman | Directed by Andy Abrahams Wilson
The sensational 1968 murder case that put American justice on trial, revolutionized the constitutional right to a "jury of one's peers" and reverberates yet today. We document the startling current relevance to hot-button racial-justice issues of a death penalty trial expected to cause national riots. Instead, with young Panther demonstrators putting an international spotlight on the first political "Movement trial", a pioneering black foreman led a ground-breaking diverse jury of mostly women and minorities to reach a surprising verdict that kept the peace and inspired reforms. We highlight two unsung establishment heroes (the foreman and prosecutor) and a then rare woman defense lawyer.
An Act of Terror (Short)
Produced by Ashley Brim, Elizabeth A. Lyons, and Chris Riddle | Directed by Ashley Brim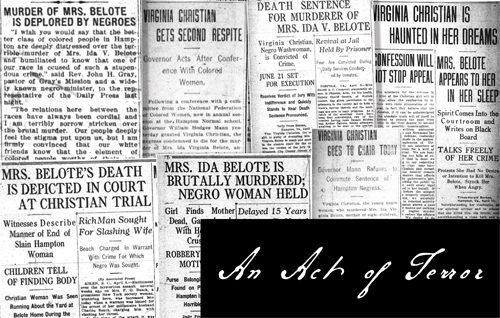 Based on a true story, AN ACT OF TERROR explores the ongoing oppression of the African American community at the hands of the criminal justice system. In the Jim Crow South, Virginia Christian, a 16-year-old African American maid, dreams of a better life for herself. Those dreams are shattered when she is attacked by her white employer setting off a series of tragic events that end in Virginia being tried for murder.
Axe Cop: The Documentary (working title) (Documentary)
Directed by Nancy Oey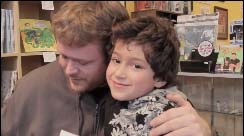 "Axe Cop: The Documentary" is about a 29-year old comic book artist (Ethan Nicolle) and his 5-year old brother (Malachai) and how their lives change after Hollywood discovers a comic strip they created called "Axe Cop."

Through Ethan's partnership with little Malachai, Ethan experiences the childhood he never had and finds true love. However, life turns out very differently for Malachai.

This quirky and heartfelt story was shot over a period of nearly ten years. It shines a spotlight on small town America, big dreams, and the power of art to transform lives.
Daughters of the Revolution (Documentary)
Produced by Karina Guglya | Directed by Dolya Gavanski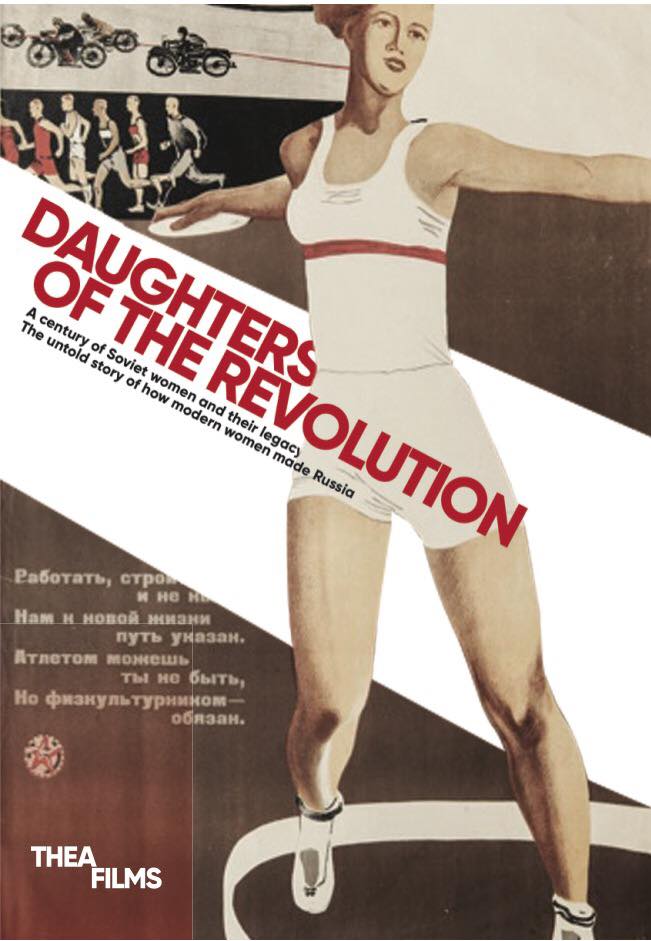 Daughters of the Revolution – to be released on the 8th of March, next year – draws on privileged access to a wealth of thrilling, and unseen film material discovered in Russian archives. The vital story of these unsung heroines is told by contributors ranging from the first revolutionary Inessa Armand's descendant, daughter of tractor-driver star Pasha Angelina, to software mogul Natalia Kasperskaya and leading lights of the women's movement: politicians, historians, artists or writers, such as the Nobel Prize winner for literature Svetlana Alexievich. We also hear first-hand from descendants of these pioneering women living today in Russia and the West.
Finding Kai (Documentary)
Produced and Directed by Michael Buday and Oreet Rees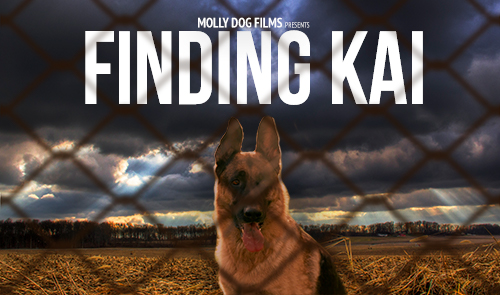 Rigorous Marine Corps training did not prepare Alexandra for the battle that lay ahead upon returning home from a nine month deployment in Afghanistan. Suffering from PTSD, this beautiful, young Marine found healing through companionship with her service dog, but abuse and trauma she suffered in the military return to haunt her when her beloved German Shepherd, Kai, vanishes without a trace.
Free Spirit (Feature)
Produced and Directed by Francesca Root-Dodson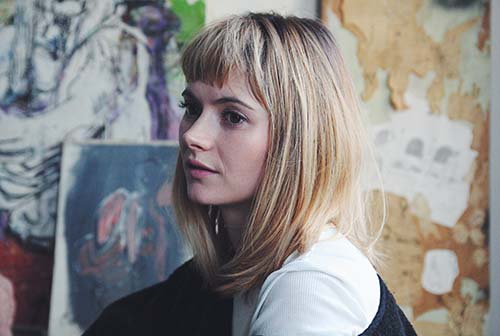 What begins as a classic romantic comedy—a meet-cute between two strangers on a train—unravels to reveal a joyless exercise of manipulation and control.

Exploiting the tropes of romantic comedy to examine what lies beneath romantic pursuit, FREE SPIRIT is a New York City un-love story.
From Ashes To Eden: An Immigrant's Story (Documentary)
Produced and Directed by Jahangir Golestan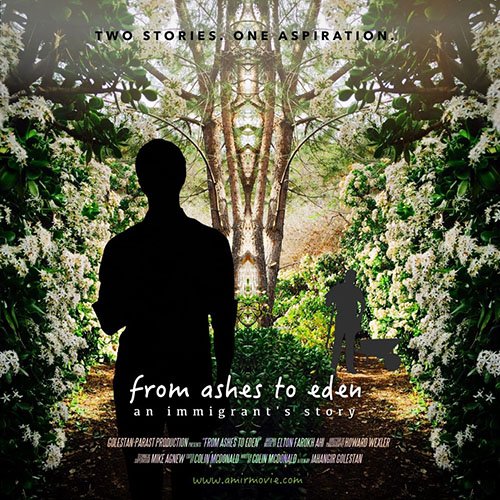 An inspiring, true story of an Iranian-born American who strives to rehabilitate a five acre hillside in the heart of the United States' largest city park. It was the early Seventies and a section of Griffith Park in Los Angeles, California had been forgotten, left to decay following a devastating forrest fire. Amir Dialameh brought life back to the arid slopes. Intertwining both his Iranian roots and a complete devotion to his newly adopted country, Amir helped push the boundaries of cultural bias in an attempt to unite an entire community. Amir's incredible journey is told through the eyes of a young filmmaker inspired to be a better human himself.
How to Have an American Baby (Documentary)
By Leslie Tai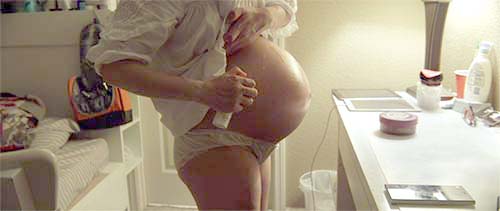 HOW TO HAVE AN AMERICAN BABY is a kaleidoscopic voyage behind closed doors into the booming shadow economy catering to Chinese tourists who travel to Southern California on "birthing vacations"—in order to obtain U.S. citizenship for their babies. Through a network of interconnected stories, this film traces the human supply chain from Beijing and Shanghai to Los Angeles—chronicling the fortunes and tragedies that befall the ordinary people caught in the web of its influence.
In the Executioner's Shadow (Documentary)
Produced by Maggie Burnette Stogner and Rick Stack | Directed by Maggie Burnette Stogner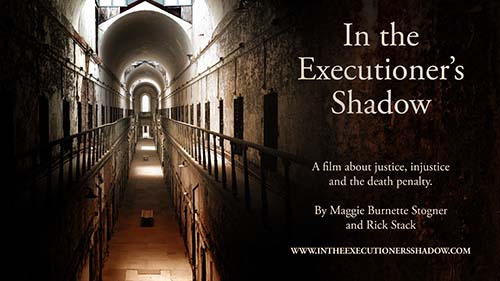 In the Executioner's Shadow draws viewers into three riveting personal stories: the rare perspective of a former state executioner who nearly executes an innocent person; a Boston Marathon bombing victim who struggles to decide what justice really means; and the parents of a murder victim who face abandoning their values or fighting for the life of their daughter's killer. This film reveals a first-hand look at capital punishment and how our choices define who we are as individuals and as a society. It challenges us to question justice in ways we've never done before.
Ken and Alex (Documentary)
Produced and Directed by Aaron Feinstein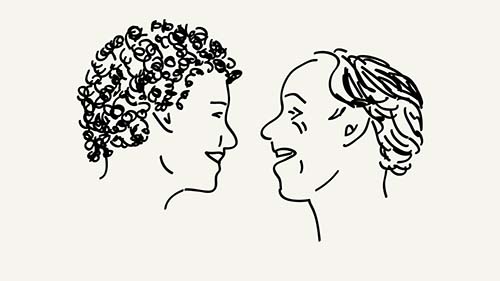 Ken and Alex is about the inspiring relationship between a divorced father with sole-custody of his son, a non-verbal teenager on the autism spectrum. New York City, with all its beauty and chaos, is the backdrop for this tale of two men searching for ways to connect with the world around them.
MANRY AT SEA ~ In the Wake of a Dream (Documentary)
Produced and Directed by Steve Wystrach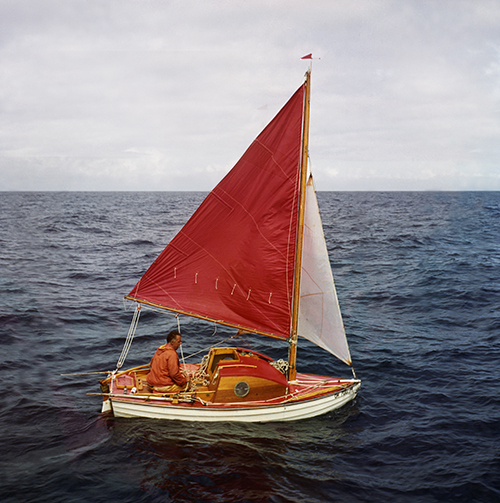 ~ Logline: A middle-aged suburban everyman pursues a lifelong dream, and becomes an accidental hero after crossing the Atlantic in a tiny sailboat.

~ Synopsis: In 1965, Robert Manry was a humble middle-aged suburban family man in Cleveland, Ohio. His colleagues at the Plain Dealer newspaper were shocked to learn he had secretly set sail on a solo transatlantic voyage in his 13½-foot sloop, Tinkerbelle. By the time his 78-day odyssey ended in Falmouth, England, Manry was the target of a wild journalistic chase for the "scoop," guest of honor to a welcoming throng of 50,000 Britons, and had become a worldwide hero… and to dreamers everywhere.

Winner: 2017 AmDocs postproduction grant.
No Man's Land (Documentary)
Produced by Tom Vigliotta | Directed by Sara Kinney
100 women ride motorcycles across America in a wild trip to honor the legacy of the first women to ride across the country, The Van Buren sisters. At a time when women didn't even have the right to vote, The Van Buren sisters took on this treacherous ride to prove women were capable riders, could serve in the military, and deserved to have their voices heard in the voting booth.

Their struggle for recognition in a world unfriendly to women is worth remembering in a time when our rights are still being challenged. No Man's Land tells the story of America as seen from a motorcycle, and how far women have come. The country has changed, but the struggle continues
Parallel Chords (Feature)
Produced by Catherine Dudley-Rose and Allyson Mace | Directed by Catherine Dudley-Rose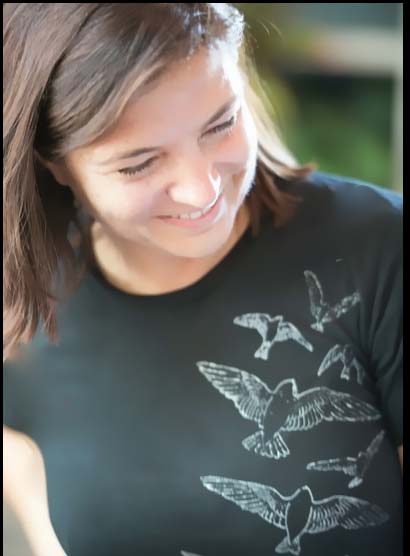 A young violinist struggles to assert her individuality amidst the intense pressure of her pianist father, and the weight of her own musical ability.
Pick (Short)
Produced by Rebeca Ortiz and Venessa Harris | Directed by Alicia K. Harris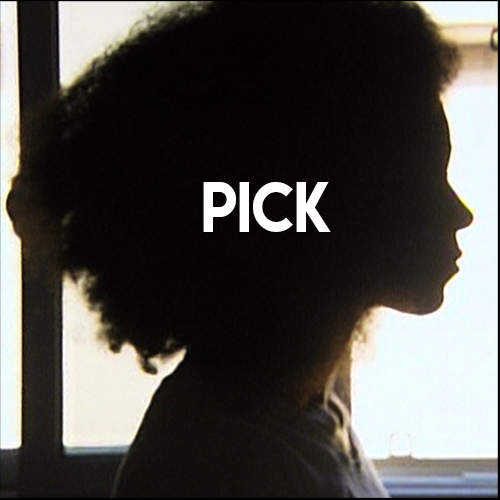 A young girl wears her afro to school on picture day, and must deal with the unexpected consequences.

PICK will expose some of the discrimination black women face daily, especially if they choose to wear their natural hair. The film will create a much needed dialogue about microaggressions, in order to promote a more inclusive and empathetic society.
Restoring Balance: Autism Recovery (Documentary)
Produced by Alisa Wolf | Directed by Ryan Hetrick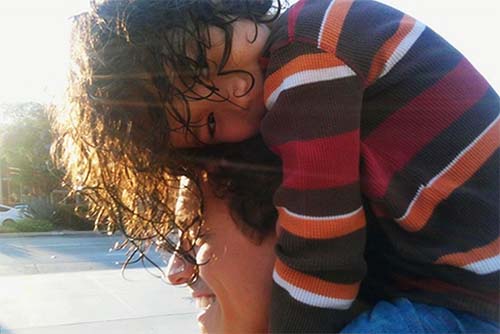 Restoring Balance: Autism Recovery is a documentary film that captures the success of families and practitioners who are drastically transforming the lives of children with autism by changing the food they eat and the environments they play, learn and live in. Through interviews with parents, children and practitioners audiences explore how biomedical and dietary interventions are dramatically changing how children interact and perform in school. Watch as children experience less temper tantrums and gastrointestinal issues and become skilled communicators again. While recovery looks different for each family and each child, some children are actually losing their autism diagnosis!
Salt Water (Feature)
Produced by Keith Black and Ming | Directed by Ajae Clearway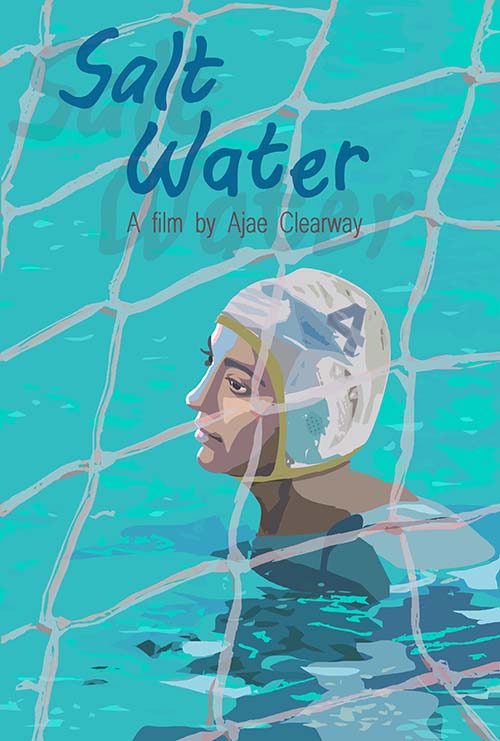 High school is a microcosm of the pressure to conform in our culture. Cliques. Bullying. Gossip. For Ceto, school and water polo came naturally. Then suddenly, everything changed. A blood test came back showing "XY" chromosomes and Ceto was thrust into an unknown reality of being an outsider. Her coach, her team, her friends no longer knew how to relate to her. Ceto imagines a colorful, fantastical world of water dancers a la Busby Berkeley and Esther Williams while she finds the strength and clarity to stand up to the outdated norms in women's athletics. This is the world of SALT WATER.
Stone | Fruit (Feature)
Produced by Michelle Opitz, Emily Beach, and Brandon Krajewski | Directed by Brandon Krajewski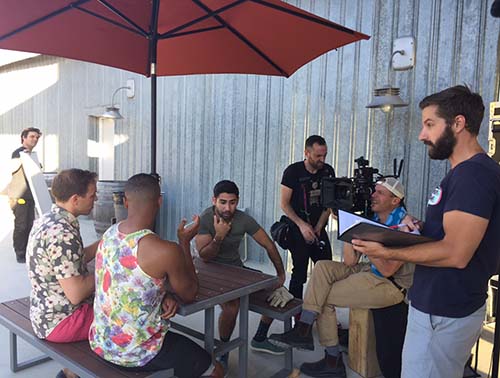 Stone Fruit follows Russ and Manny, an interracial couple that have drifted apart in their marriage and we meet them when they have seemingly come to terms with their decision to divorce at the start of their final trip together. They head to wine country in the central coast of California where, over several hilltop hikes and generous wine tastings, Russ and Manny delve into the moments and people that shaped their growth and eventual demise.

The film explores a genre of anti-romantic comedies, the break-up movie, from a markedly queer perspective and under the recent advent of same-sex divorce and provides a quiet nuanced exploration of the dynamics of interracial relationships.
The Rukus (Documentary)
Produced by Jeff Orlowski | Directed by Andrew Ackerman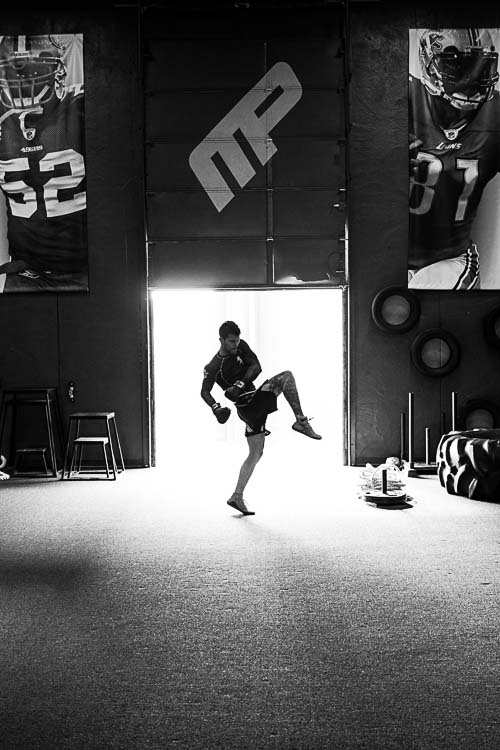 The Rukus is about MMA fighter Brandon Thatch and how participating in the most violent sport in the world defines his identity.
Troubled Water (Documentary)
Produced by Will Parrinello and Rick Tejada-Flores | Directed by Will Parrinello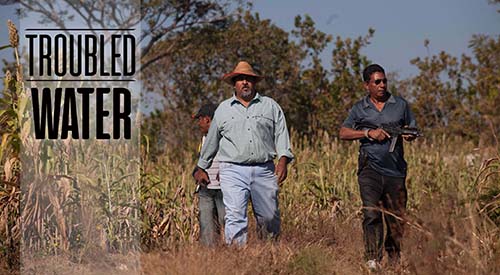 "Troubled Water" – a 30-minute documentary

In 2002 Canadian mining corporation Pacific Rim began exploration of the El Dorado gold mine in El Salvador. When farmer Francisco Piñeda vowed to protect his region's fragile water resources from the devastating impacts of mining, it was the beginning of a major battle in his community that divided neighbors, led to multiple assassinations and pitted the mining company against El Salvador in a showdown in the World Bank court.
Tuesday Lunch (Documentary)
Produced and Directed by Diane Stark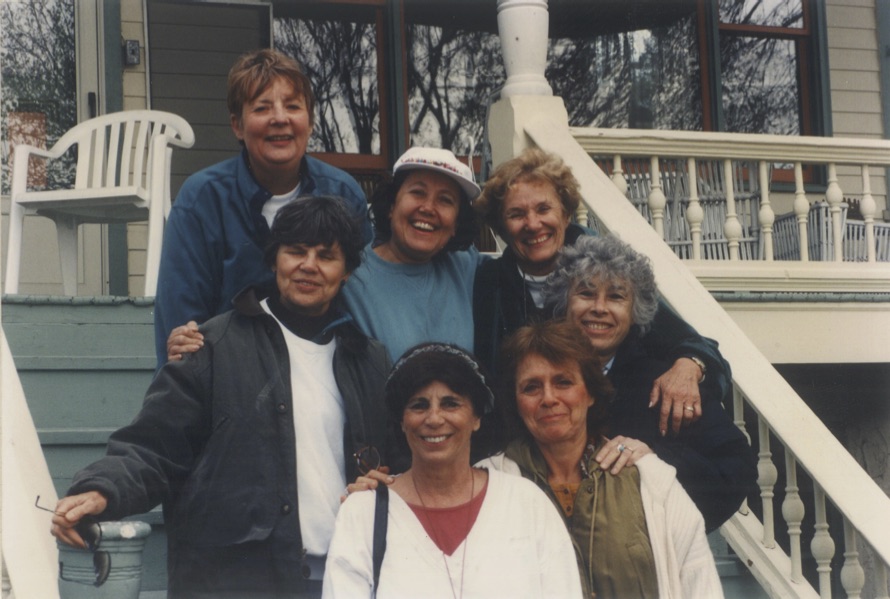 Tuesday Lunch follows a group of Long Island women from the height of the women's movement in 1969 through 47 years of loving and sometimes turbulent friendship. "The Tuesdays" transform from restless wives and mothers to vibrant and active elders facing the challenges of aging together. The film portrays the tests and victories of their friendship through death of a fellow Tuesday, Alzheimer's, and Hurricane Sandy. Above all, Tuesday Lunch is the story of an enduring commitment to a family of choice.
Untitled Witchcraft Project (Short)
Produced by Kathleen Chew | Directed by Emilija Gasic
Our project is a thriller/horror film about a Serbian woman living in a small village with her husband. After experiencing symptoms of menopause, she decides that she is being cursed. She seeks the guidance of a witch doctor in order to find a cure. Rather than coming to her aid, the witch assigns rituals that lead the protagonist down a path of paranoia and insanity.
Women of the Holocaust (Other)
Produced and Directed by Bob Massie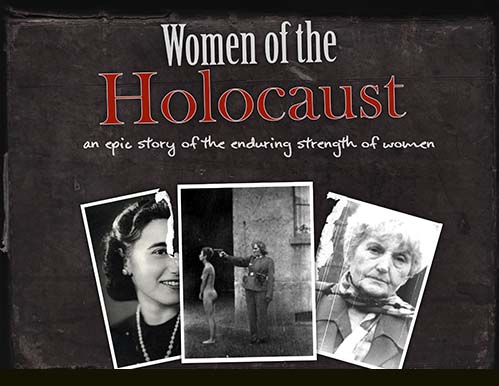 "Women and the Holocaust" is the story of how, during the Nazi era, Jewish women's lives were disrupted, forcing them to suffer and adapt to ever intensifying terrors that sought to dehumanize, defeminize, and destroy them; how those women who survived recreated their lives as women and human beings; and how they work today to prevent hate and cruelty.
---
Previous Roy W. Dean Summer Grant Winners
2016 – Rob Herring for The Need to Grow
2015 – Chelo Alvarez Stehle for Sands of Silence
2014 – Rachel Elizabeth Seed for A Photographic Memory
2013 – Jason Grant Smith for I Voted? – A Non-Partisan Documentary
2012 – Alicia Brauns for The Mosaic of Life
2011 – Leslie Neale for Unlikely Friends
2010 – Sara Maamouri & Jesse Deeter for Burned
2009 – Lori Miller for Shakespeare High
2008 – Karin Mak for Red Dust
2007 – Chelo Alavarez for Sold in America
---
We thank our Community Partners for their continued support!