Through their Competition, American and Iranian Wrestlers Discover a Respect for their Common Humanity that Transcends their Sport
From the Heart Productions, the top-rated non-profit dedicated to supporting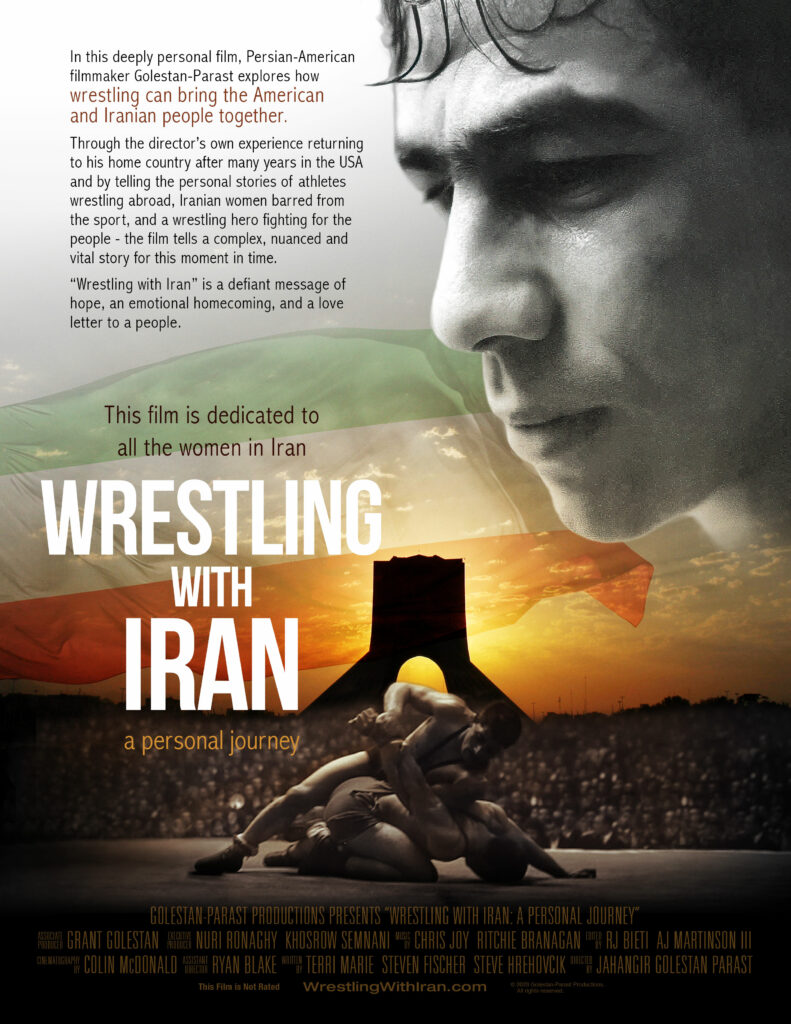 independent filmmakers with unique films that make a contribution to society, has awarded the project "Wrestling with Iran" the Carole Joyce Award for Excellence in Documentary Storytelling.
The $2,000 award goes to a film submitted to the Roy W. Dean Film Grant and selected as a finalist. Submitted to the Roy W. Dean Grant for Fall 2022, the documentary is being produced and directed by Jahangir Golestan Parast. He will use the additional funding to complete this important film.
"The film points out that Iranians and Americans have many misconceptions about each other's country and people," commented Carole Dean, President of From the Heart Productions. "Jahangir has done a wonderful job using this film to bridge those misconceptions and to show how much we are alike."
About the Film
This film opens with the 2016 World Wrestling Cup in Los Angeles where Golestan Parast becomes convinced that the ancient Iranian sport of wrestling may offer a vehicle for widening the understanding of Americans about Iran. As Ali Bayat, the Iranian free style coach notices, "After five minutes [the athletes]are friends." One of the more striking images in the film shows Jordan Burroughs, the American champion, and an Iranian competitor, walking away from the camera, their arms around each other.
Golestan Parast embarks on a trip back to his homeland in Iran. Once there, he seeks out an ancient Iranian institution, the zurkhanhe (House of Strength) where wrestlers train in a disciplined regimen in which physical training is inseparable from the molding of the soul in that humility, respect and compassion for others that the American wrestlers found in their Iranian competitors.
About the Filmmaker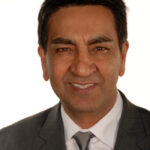 Jahangir Golestan-Parast – Director/Producer – Jahangir is an award winning documentary film maker whose work is always looking into humanity's love and compassion for one another and for the environment. He usually focuses on addressing the themes of transformation and healing.
His feature documentaries have been screened at several universities across the United States, as well as Washington National Cathedral, and Iman Cultural Center in Los Angeles, United Nations Association film festival, and Peace Corps Iran Association. They have also been shown at cultural groups in a wide variety of settings, as well as nonprofit organizations.
Golestan-Parast's primary concentration is social problems and social change. His passion is to document and reflect the passages that unite humanity together across the globe. He is the winner of the best documentary award at the NOOR Film Festival in Los Angeles, which is focused mainly on Iranian-American culture.
Jahangir's most touching and delicate film is Bam 6.6 (2006, 55 min.) This feature documentary recounts the devastating earthquake in Southern Iran and how a nation weaves promise and hope into human tragedy. Bam 6.6 is a testament to the love and kindness of humanity regardless of where we live.
About the Roy W. Dean Grant
Since its inception in 1992, the Roy W. Dean Grants have awarded over $2,000,000 in cash and donated film services to independent films.
There are four Roy W. Dean Grants awarded each year. They have been an important lifeline for independent filmmakers that help to get their projects started or finished. Without assistance from the grant, many excellent and important films may never have been made.
Past winners of the grant include the Emmy winning Mia: A Dancer's Journey, 2019 Sundance Film Festival selection Raise Hell: The Life and Times of Molly Ivins, Emmy winner and Peabody Award nominee Belly of the Beast, as well as the acclaimed documentary Kusama-Infinity.
About From the Heart Productions
From The Heart Productions is a 501(c)3 non-profit dedicated to helping filmmakers get their projects funded and made. They have been chosen a top non-profit for eight years in a row by greatnonprofits.org. Besides providing funding through the grant, they offer a unique film sponsorship which has helped filmmakers raise over $30 million for their projects. The program offers personal consultations and guidance on finding funding their project.
President Carole Dean, is a published writer, a producer, and instructor for two essential classes for indie filmmakers. She wrote the best-selling The Art of Film Funding: 2nd Edition, Alternative Financing Concepts. Her Intentional Filmmaking Class teaches film funding and her new class, How to Produce Films, starts Spring 2023.
For More Information, please contact:
Richard Kaufman
richard@fromtheheartproductions.com