Filmmakers Will Receive $2,000 to Use for Post-Production to Complete Their Film
From the Heart Productions, a top-rated non-profit dedicated to helping independent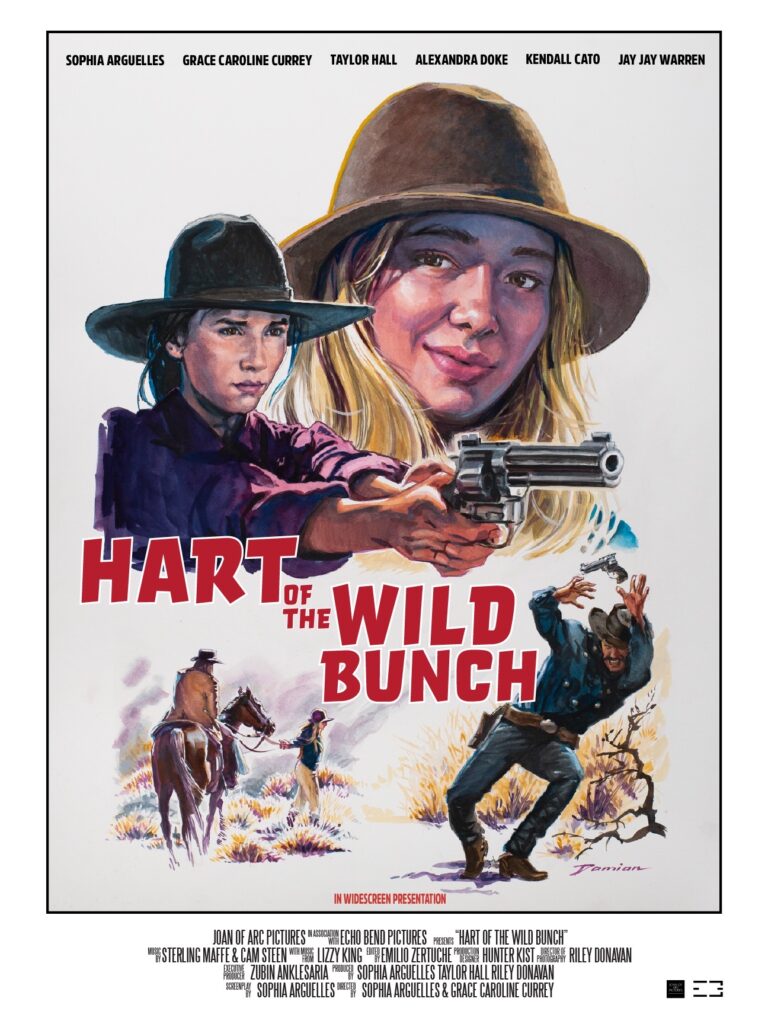 filmmakers fund their projects, has announced "Hart of the Wild Bunch" has won the Carole Joyce Award for Excellence in Storytelling for the Roy W. Dean Short Film Grant.
Prize is awarded to a film submitted to a Roy W. Dean Film Grant and selected as a finalist.
The short film is co-directed by Sophia Arguelles and Grace Caroline Currey. The project will use the $2,000 award to help wrap production and begin submitting to festivals.
"What a fun and fresh take on the classic western," commented Carole Dean, president of From the Heart Productions. "They've done an outstanding job of creating a compelling story in this genre from the female perspective."
About the Film
"In "Hart of the Wild Bunch", a wild west gang of runaway women find themselves destitute after a chain of unsuccessful heists. Benevolent leader Cassidy Hart must leverage her authority when one of her rebel followers rallies the group around a very dangerous scheme.
About the Co-Directors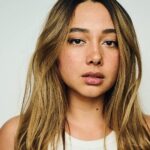 Sophia Arguelles – Sophia has been an actress and ballet dancer her whole life, but she can now additionally say she is a filmmaker and screenwriter. In the process of making her first short, HART OF THE WILD BUNCH, she has won herself a literary agent, theatrical manager, and soon will be working with a new literary manager for her two new screenplays that she has written during the post production of HOTWB.
Sophia always had a strong desire to write screenplays and direct films, but due to financial instability throughout her life, she knew college or film school would be out of the question. It was only in December 2020, when a professional screenwriter saw her potential and drive after reading her first written screenplay (with absolutely no structure she will soon learn), was her dream of becoming a screenwriter a truly possible reality.
Sophia has been under private education and mentorship under this professional screenwriter and has four production companies already looking out for her written and directorial debut work in HOTWB. Sophia hopes after the short comes out to start directing and writing music videos and commercials while her features work in pre production. Her dream is to tell the stories that dance in her head daily, knowing that the stories she dreams of can help others and leave an impact on people for the better.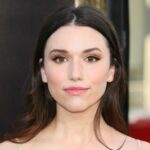 Grace Fulton – Grace is known for her starring roles in the DC Comics movies Shazam!, as a child Grace trained as a ballerina, including a summer training at the Royal Ballet School in London. Before focusing full time on acting, she pursued both ballet and acting, including a session in the Summer Intensive program at the Royal Academy of Dramatic Art in 2014.
Credits include: Shazam! 2: Fury of the Gods, Shazam!, Annabelle: Creation, Jag, Bones, Ghost Whisperer, Revenge, and coming to theaters this summer: Fall.
As Grace continues her love for dancing and acting, she is adding on the additional exploration of the art of directing. With HART OF THE WILD BUNCH as the frontier, Grace will further her directorial feat by co-directing a feature film with her father, Damian Fulton, late this summer. Though she is a superhero in big blockbuster films, at her core she is truly a detail oriented artist who strives to capture beautiful visual storytelling.
About the Roy W. Dean Grant
Since its inception in 1992, the Roy W. Dean Grants have awarded over $2,000,000 in cash and donated film services to independent films. The Roy W. Dean Short Film Grant is now in its 2nd year and is awarded to fiction films under forty minutes in length.
There are four Roy W. Dean Grants awarded each year. They have been an important lifeline for independent filmmakers that help to get their projects started or finished. Without assistance from the grant, many excellent and important films may never have been made.
Past winners of the grant include the Emmy winning Mia: A Dancer's Journey, 2019 Sundance Film Festival selection Raise Hell: The Life and Times of Molly Ivins, Emmy winner and Peabody Award nominee Belly of the Beast, as well as the acclaimed documentary Kusama-Infinity.
About From the Heart Productions
From The Heart Productions is a 501(c)3 non-profit dedicated to helping filmmakers get their projects funded and made. Besides providing funding through the grant, they offer film fiscal sponsorship to filmmakers. This allows donations made to films they sponsor to be tax deductible. From The Heart has helped independent filmmakers raise over $30 million through its fiscal sponsorship program. President Carole Dean is the best-selling author of The Art of Film Funding: 2nd Edition, Alternative Financing Concepts and the new online class "How to Fund Your Film".