Winning Documentary Receives $3,500 Cash and Thousands More in Film Production Services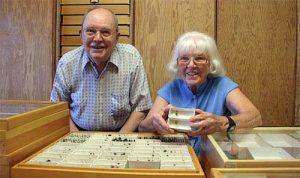 "The Love Bugs", a warm and touching film about two renowned entomologists who, after 60 years of work, seek to pass on their knowledge and millions on insects, has been named the Roy W, Dean Grant Winner for Summer 2018.
Awarded 3 times each year by From the Heart Productions, the Roy W. Dean Grant goes to a film that is unique and makes a contribution to society. The 2nd grant awarded this year will help winning directors Allison Otto and Maria Clinton complete their project.
"The quality and passion behind the projects submitted by filmmakers around the world gave our judges a difficult task to choose a winner", commented Carole Dean, president of From the Heart Productions. "We are very proud to have this film join our family of grant winners."
"The Love Bugs" in the documentary are Lois and Charlie O'Brien. They are two of the foremost entomologists and pioneers in their field who have devoted their lives to science and to each other.
Over the course of 60 years, these two soulmates quietly amassed the world's largest private collection of insects–a scientific game-changer with more than one million specimens and more than 1,000 undiscovered species. And now, after decades of research and the development of a parental bond with their collection, they've decided to give it away.
In addition to the $3,500 cash prize, the filmmakers of the Roy W. Dean Grant Winner for Summer 2018 will receive $500 in expendable, lighting or grip equipment from Filmtools, a hard drive from G-Technology, $600 in free closed captioning from Netcaptioning, $500.00 for a one-year Tier 1 subscription of Show Starter Scheduling & Budgeting Plus software.
Other donations include:
Sam Dlugach, one of LA's top colorists, donor to the grant for 15 years, donates free color correction for fundraising trailers, free workflow consultation and camera tests. A 20% discount on final color correction services.
Jeffrey Alan from Alan Audio Works writes original music and gives the winner of the Roy W. Dean Grant sound mixing at a major discount.
And more from heartfelt donors.
About the Filmmakers
Allison Otto – Director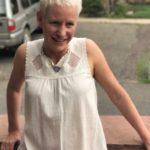 Allison is an award-winning documentary filmmaker, cinematographer, producer, visual journalist and licensed drone photographer. Her clients have included National Geographic, BBC America, NBC, the Sierra Club, the American Alpine Club, Outside Television and Lonely Planet. Allison's exclusive story of the discovery of a new invertebrate species was selected by National Geographic as one of their "Ten Best First-of-their-Kind" stories of 2016.
In 2013, Allison released her first film, Keeper of the Mountains, which was awarded a Telluride Mountainfilm Commitment Grant It won 15 awards, screened at over 30 film festivals around the world and was named "One of the Best Adventure Films of 2013" by Outside magazine.
Maria Clinton – Co-Director

Maria Clinton is a filmmaker, photographer and an Adjunct Film Professor based in New York. Her photography work has been featured in various exhibits. Maria's clients have included NBC, CNN's Great Big Story, About.com and nonprofit organizations. Her work focuses on complex characters, social constructs and the presence of diverse voices.
p
p
p
About the Roy W. Dean Grant
Now in its 26th year, the Roy W. Dean Grant has awarded over $2,000,000 in cash and donated film services to independent films. The grant goes to films budgeted under $500,000 that are unique and make a contribution to society. It has been an important lifeline for independent filmmakers needing help to continue working on their film and to get it completed. Without assistance from the grant, many excellent and important films may never have been made.
Past winners of the grant that have been completed include the Emmy winning Mia: A Dancer's Journey, the SXSW Best of Fest Music Film The Winding Stream: An Oral History of the Carter and Cash Family, and Kusama-Infinity which is now going into theatrical release around the US.
About From The Heart Productions
From The Heart Productions is a 501(c)3 non-profit dedicated to educating and helping filmmakers get their projects funded and made. Besides providing funding through the grant, they offer films fiscal sponsorship which allows donations made to films they sponsor to be tax deductible. From The Heart has raised over $3 million for crowdfunding films. President Carole Dean is the best-selling author of The Art of Film Funding: 2nd Edition, Alternative Financing Concepts.
For More Information and interview requests, please contact:
Richard Kaufman
richard@fromtheheartproductions.com