Documentary Shows the Success of Using Diet and Environment to Drastically Change Lives of Children with Autism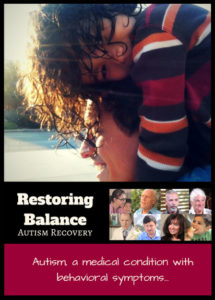 Oxnard, CA Feb 27th 2018 – In closing out the 25th year of the Roy W. Dean Grant, From the Heart Productions, the film funding non-profit which oversees the grant, has awarded its 2017 Fall grant to Restoring Balance: Autism Recovery.
The Roy W. Dean Grant is awarded 3 times each year to a film that is unique and makes a contribution to society. For winning the Fall grant, "Restoring Balance: Autism Recovery will receive $3,000 in cash and $30k in film production services including animation and film score.
"Carole Dean, Carole Joyce and the team at From the Heart Productions has been so wonderful and gracious to us." said director of "Restoring Balance: Autism Recovery" Ryan Hetrick. "They saw the importance of the message and the potential a film has to change the hearts and minds of society."
"Restoring Balance: Autism Recovery" will show how families and practitioners are rediscovering therapies that allow the human body to naturally recover. These families are located throughout the United States. Interviews and animations in the documentary take people into the lives and bodies of children with autism, and the way that food is affecting their family's ability to achieve harmony.
In addition to the cash prize, services Ryan will receive in include $15,000.00 in theme music and score written by award winning composer David Raiklen , $6,000.00 in animation from Emmy award winner Charlie Canfield (who is also currently working on the project), hard drive from G-Technology, and much more from many heart-felt donors.
About the Filmmaker Behind "Restoring Balance: Autism Recovery"
Ryan Hetrick, Producer/Director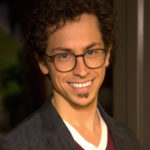 Ryan has worked in the behavioral health field with autism spectrum clients for over 11 years, aged from 2 to 30, as a neurocognitive and Certified Brain Injury Specialist. One of the families he worked with began dietary interventions and their child experienced expansions in vocabulary, eye contact and overall social interaction.
After years working with children on the autism spectrum, Ryan could see that dietary and biomedical therapies made a large beneficial impact. He was motivated to make this film after seeing the results firsthand.
He has taught courses in acting, writing, and film editing for children at Actors for Autism. While in Los Angeles, Ryan became a health and nutrition coach. He worked with teens on the autism spectrum to make nutritional goals achievable..
About the Roy W. Dean Grant
Now accepting application for its 2018 Spring Grant, over a quarter century the Roy W. Dean Grant has awarded over $2,000,000 in cash and donated film services to films. The grant has been an important lifeline for filmmakers. It gives them the resources needed to continue working on their film and to get it completed. Without assistance from the grant, many excellent and important films may never have been made.
Past winners of the grant that have been completed include the Emmy winning Mia: A Dancer's Journey, the SXSW Best of Fest Music Film The Winding Stream: An Oral History of the Carter and Cash Family, and the now in release on video and on demand the very relevant The Brainwashing of My Dad.
About From The Heart Productions
From The Heart Productions is a 501(c)3 non-profit dedicated to educating and helping filmmakers get their projects funded. Besides providing funding through the grant, they offer films fiscal sponsorship which allows donations to films be tax deductible. From The Heart has raised over $12 million for filmmakers through fiscal sponsorship. President Carole Dean is the best-selling author of The Art of Film Funding: 2nd Edition, Alternative Financing Concepts.
For More Information and interview requests, please contact:
Richard Kaufman
richard@fromtheheartproductions.com