From the Heart Productions thanks Roy W. Dean Grant Winner Helen Hall ("Pictures of Infinity") for generously sharing with us tips for filmmakers on how to use Facebook to build a community for their film as well as how to use it to maximize their films crowdfunding campaign on our new WeDidit Platform
By Helen Hall
Within our present situation of isolation and uncertainty, my thoughts as a filmmaker immediately returned to one of the many ways of moving forward with our films you have shared with us from the beginning: that we are no longer making films for an audience, but with them.
I believe this time we have now is ideal for creating and building community around our films, and so I am sharing some of the tools I think might be useful for other filmmakers, as we are also migrating this month to a new fundraising platform filled with new possibilities.
I had created a Facebook page for my film "Pictures of Infinity" years ago, but didn't know where to begin to connect with a larger community. I learned so much from a crowdfunding expert that I was connected to by From the Heart Productions about how to do exactly this. Now, I am posting regularly and engaging with a community of 17,700+ like-minded souls on the page.
A few months ago I was contacted by a marketing expert from Facebook. They offered to guide me through some of the tools that make it possible both to create ad campaigns with specific goals in mind, and with them to extend the reach of the audience.
I have learned it is possible to reach the audience with a combination of targeted ads and posts to the page that are boosted for maximum impact.
Here are some of the tools I am learning how to use:
Facebook – Audiences
On the Facebook page for our film (known as a business page) there is a tab at the top called 'Ad Center'. On the left of the Ad Center page are three vertical headings: Overview / All Ads / Audiences. Click on 'Audiences' and on the top right is the option to 'create audience'. It is possible here to create custom audiences for your film, and to save them for future use.
Facebook Ads – Formats
Image formats: ideal size for images = 1,200 X 628 Px, in JPEG or PNG format.
If the image includes text, the text can be no more that 25% of the image, or Facebook will not run it.
(see link to tool to measure text on images for Facebook)
Facebook Pixel
Facebook Pixel is a code that collects data to help track conversions for Facebook Ads.
Look under 'Business Settings' for 'Events Manager'. Click 'create a pixel' and follow instructions.
WeDidIt – Fundraising Platform
The Donation page is divided into 'content' on the left, and a donation menu on the right. The content section is 690 Px. wide.
The page accepts video files – MP4 format, and images in JPEG and PNG formats. Video and image files will automatically resize when uploaded. There are traditional text options for choosing fonts, sizes and colors.
I was told by tech support at WeDidIt that there is no limit to the amount of content for this page, most films include a fundraising trailer, a few images and a short synopsis of the film.
Facebook Pixel – look for the 'Settings' section in the vertical menu on the left of the page near the bottom. Click 'Analytics' and add the Facebook Pixel.
—
Here is a link to video tutorials to help with the WeDidIt platform and a list of links for learning more about how to use Facebook for our film projects:
—
Video Tutorials – WeDidIt:
https://wedidit.zendesk.com/hc/en-us/articles/360039175052-Platform-Video-Tutorials
Facebook Creative Inspiration:
https://www.facebook.com/business/inspiration
Facebook Ads Guide:
https://www.facebook.com/business/ads-guide
Facebook – Free Online Training Courses:
https://www.facebookblueprint.com/student/catalog
Facebook – Advertiser Help Center:
Step-by-step instructions. Please refer to the Advertiser Help Center to find answers or contact support, if you have trouble.
https://www.facebook.com/business/helpv
Facebook Ads:
https://sproutsocial.com/insights/facebook-ad-sizes/
Image format for Facebook Ads:
Check ratio of text to image here:
https://en-gb.facebook.com/ads/tools/text_overlay
Facebook Audiences:
About the Reach Objective –
https://www.facebook.com/business/help/218841515201583?id=816009278750214
Increase awareness of your business or brand by using the reach objective.






Understand how your Reach Objective performed
https://www.facebook.com/business/help/1639908612985580?id=816009278750214
About Connections Targeting
https://www.facebook.com/business/help/1819812758298988?id=176276233019487
About Detailed Targeting
https://www.facebook.com/business/help/182371508761821?id=176276233019487
About Lookalike Audiences
https://www.facebook.com/business/help/164749007013531?id=401668390442328
Facebook – Client Services Link:
https://www.facebook.com/business/resources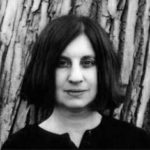 Helen Hall is a Montreal-based composer who explores an intuitive understanding of music as energy in her varied works for voices, instruments, electroacoustics, dance, theatre and film.
Her music is inspired by natural, acoustic phenomena such as the rhythm of breathing (Circuits), the harmonics and interference patterns of multiple saxophones (Fluvial), and the natural frequencies of the earth's magnetic field (Infinity Maps).
In recent years her work has become more research-based, and she has been extending her music into film. Powerlines, her first film, is a documentary about the mystery of electromagnetic fields, which began as a musical score based on the sound waves of artificial electromagnetic radiation. Pictures of Infinity, her second film, is a feature documentary about Nikola Tesla's unique understanding of nature and its inherent connection to acoustic principles of energy.