Direct to your audience: Building a documentary distribution strategy
by Carole Dean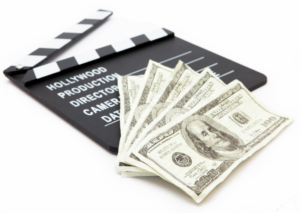 Keith Ochwat from Show and Tell and Peter Broderick gave an incredible workshop. They talked about golden opportunities in the new world of distribution. They work exclusively with documentaries. And what they're talking about can also be used for shorts and scripted films because it is about connecting with your audience.
Keith starts out by saying if your plan A is to go to a festival and make a deal to sell your documentary, you're in for a rude awakening.
Sundance's disappointing sales and streamers' changing preferences.
This is not happening in today's world. Peter Broderick wrote a bulletin telling us that Sundance did not sell any documentaries this year.
He covered the changing landscape of what the streamers are purchasing, and this caused people to get upset so Peter took this opportunity to explain what is happening and how documentary filmmakers should be looking at the new world of distribution in the future.
Peter told us that in 2019 lots of films were sold at Sundance and 53% of them were directed by women. The festival seemed to proclaim it was the beginning of the golden age of documentaries. But this year 2023 there were no sales at Sundance and of the international docs in competition there was one sale so that is startling. Streamers bought nothing.
However, they brought their own films. They brought all celebrity doc films that the streamers found easy to sell and non-controversial. The films the streamers bought in previous years were of no interest. What they're financing now are safe, commercial, and mainstream.
Many of the films screened at this year's Sundance would have been sold in previous festivals but not this year, it's changed that fast.
To sum it up, there was no interest in political films in terms of acquisition. There was a film about Harvey Weinstein and one about Elizabeth Holmes and both sold or were financed by the streamers. But not this year. What happened was a shocking, depressing change.
Peter says that most festivals have little or no impact on distribution, of course there are always exceptions. One reason to go to a festival is to see your film on the big screen and in a theater. Another reason is to get a laurel for marketing. Peter says two laurels are enough.
Going to film festivals will not find distribution for you. There may be other reasons to go to a festival, perhaps to enjoy the city they're in, to meet other filmmakers and to network. Just be honest and realize you're not going to get a distribution deal.
It's time to understand that festivals are not essential for selling your film or making money.
Now we'll get into Peter's new world of distribution. He said I wouldn't spend more than 10 percent of my time on festivals, and I would put 90% on conferences. You need to design a customized festival strategy based on your distribution strategy and your goals.
Reduced acquisition of documentaries.
You need to know that not only has Sundance gone as a sales outlet for documentaries, CNN is gone! They're not acquiring docs, they're making their own. Showtime is gone. HBO is in the quicksand of Max and it's dissolving and disappearing in some way. The fact that HBO's been a brand that was built over the years and has a great following doesn't seem to matter at this point.
People are not going to movie theaters to watch documentaries anymore. This change happened during COVID.
What we see in theaters is superheroes. I looked at a list of independent films listing the gross this year and the first independent film was 31st on the list so those other thirty above it were all from studios.
Streamers new narrow focus.
The steamers have gone as a distribution source for independent documentary films. The streamers told one filmmaker we're only interested in true crime, celebrity, and music. That's a very narrow market.
And there's one other possibility if the film has tremendous international appeal and if the film falls into the buckets as stated in Variety, which is crime, food, music, and sports you might have a chance. If you're not in one of these buckets in terms of acquisitions they're not going to take your film seriously so narrowing the categories is a real problem. Realize when you say celebrity that means that the subjects are instantly recognizable to viewers. And they must appeal to people not just in the US but in Brazil, Japan, and other places.
The algorithm tells Netflix if you have a market in that country when they put your product in their computer. This is how they decide if your film fits their audiences.
Most film festivals show diverse films that are innovative, politically driven, and provocative, pushing boundaries. However, the distributors are not interested.
If you want to make a commercial film that's highly accessible, easily promotable you might get this financed but you would be a director for hire. It would not be something that you'd dream up on your own.
The impact of international appeal and specific content categories.
One filmmaker summed it up and said, "the need for celebrity and star driven projects with enough reach to be watched in Brazil and Canada" is what streamers want.
Peter shared a story with us about festivals being virtual and how it has greatly expanded the audience for people that want to see good docs coming out of a festival.
Example, Edward Snowden was going to do a live festival with Q&A remotely in one room and this room had 620 seats. The festival decided that they really wanted it to go virtual and said this way 2000 people can watch it. They did. After that another 90,000 people watched it so think about this. You are expanding your viewership and reaching a huge audience through international virtual screenings, and you don't have to be at a festival to do that.
Peter says it's not that there will be less documentaries because you will see documentaries on Netflix and Amazon, but they will be much narrower in content.
And he admits that independent films are not working in theaters right now. He believes that the mainstream of content is online rather than in theaters. Netflix recently said that they're not looking to do projects that reach 2 million people, they want projects that reach 20 million people. That's their current thinking, that's how they want to curate their content. And maybe have the same amount or fewer titles which reach more people across broader geographies.
Peter says it's a tough reality to swallow this shift and know that the old world of documentaries is not coming back if the streamers are in control.
Building core audiences.
He said we must get into the reality of what's happening and look at new ways to market and fund our films and that is you want to sell direct to your audiences.
If you have core audiences, then that's who you need to start with. You can reach out to them while you're making your film and connect with them before it's finished. They can give you useful feedback. That's very important because Udy Epstein, the owner of 7th Art Film Distribution told us how important it is to keep giving audience screenings and getting feedback and making changes before you release your film.
Do not rush to get your film into a Film Festival, it will not benefit you. Audience response and guidance will give you a better film every time then you will be accepted in film festivals. Put the time and effort into audience screenings for feedback.
Udy said you need to do a lot of screenings before you release your film and don't apply to festivals until it is in excellent shape, and you have very good audience feedback. He also shared that he is going to many less festivals than he did before. This is the new way. The distributor will let you come direct to them. It is a lot cheaper when you approach them directly.
Building relationships with your audience and partnerships with corporations.
Keith & Peter shared a film called Water of life. They did a successful crowdfunding campaign and raised $80,000. The documentary was about Scotch whiskey and prominent distillers in Scotland. They built a big e-mail list from their crowdfunding, and they brought on some large partners in their audience.
The filmmakers did a couple of focus group screenings and then they were invited to come have their premiere at a festival. The deal was the festival would give them a split from the ticket sales. The film team was expected to do quite a bit of promotion and send their personal list of donors and fans to the film festival. In other words, they had to give their audience to the festival people and then split the income. They decided to take a risk and do it themselves.
Bravo for them! They made a difficult decision to skip festivals altogether and do a virtual event.
The success of Water of Life documentary film.
They did not hire a PR team, but they emailed Forbes magazine which had advertisers of Scotch whiskey & cigars and an audience interested in whisky. They reached out to Forbes who read their information and watched their film. Forbes wrote an article that said the film was great. And linked it to their virtual event where they made $13,000 in ticket sales. They kept every bit of it for themselves.
One of those partners in the virtual room for their premiere was Remy Martin and they sponsored a series of whiskey club screenings for around $25,000. This made the film makers very happy. Then, Remy Martin sponsored another series of events six months down the road.
During this time, the filmmakers built a good relationship with Remy Martin who ended up hiring those two filmmakers to do their Super Bowl ad and signed an NDA, so they never said how much they made but it was a good career step-up for them.
The most important part of Peter and Keith's teaching is to show you how to get away from the gatekeeper and make your own decisions to move forward. You need to find your audience and if that is at a convention then that's the best place for you to go.
Frances Causey is a From the Heart sponsored filmmaker. She has been working with Peter Broderick for many years and follows his advice. She has done exceptionally well with all her documentaries. She says, "it is a lot of trouble, and it is costly, but it does pay off." Going to conventions, finding your audience, and then taking the product direct to the market. This is her priority over film festivals. She may go to a few festivals, but her focus is direct to her audience.
I highly recommend both Keith and Peter. You can learn more about Keith Ochwat and Show&Tell at www.showandtell.film and Peter Broderick at www.peterbroderick.com.
Carole Dean is president and founder of From the Heart Productions; a 501(c)3 non-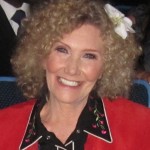 profit that offers the Roy W. Dean Film Grants and fiscal sponsorship for independent filmmakers.
She is creator and instructor of Learn Producing: The Ultimate Course for Indie Film Production. 26 classes which will teach indie filmmakers how to produce their films.
She hosts the weekly podcast, The Art of Film Funding, interviewing those involved in all aspects of indie film production. She is also the author of The Art of Film Funding, 2nd Edition: Alternative Financing Concepts. See IMDB for producing credits