Winner to Receive $30,000 Cash and Production Services to Complete Project
From the Heart Productions has announced that the winner of their Spring 2020 Roy W. Dean Grant is the documentary "Keeper of Time". Awarded 3 times each year by the non-profit organization, the grant goes to a unique film that makes a contribution to society. Director Michael Culyba and his team will receive $3,500 cash and thousands more in donated production services and products to help them complete post-production.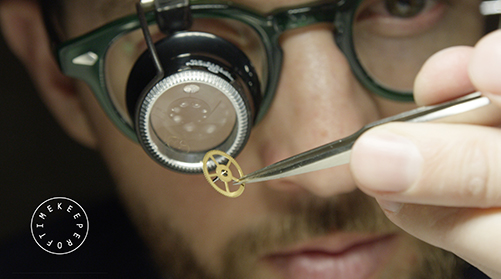 "This is such a beautiful and thoughtful film" commented Carole Dean, President of From the Heart Productions which sponsors the grant. "All of us at From the Heart Productions are very excited that we are able to help this film get completed."
"Keeper of Time" is a feature length documentary film that explores the history of horology, mechanical watchmaking and the very concept of time. With interviews from top horological experts and the finest watchmakers in the world, it delves into the world of timekeeping by examining the planets and stars above, the astonishing engineering of mechanical watches, the sophisticated atomic clocks that keep our modern world running and much more.
All the while, "Keeper of Time" contemplates the theoretical and physiological notions of time, aging, and human mortality with interviews from cutting-edge scholars in the fields of theoretical physics, quantum mechanics and philosophy.
In addition to the $3,500 cash prize, Michael Culyba will receive an G-tech ArmorATD drive from G-Technology, 40% deduction on color, editing, and sound & all production services from ProMedia NYC, 30% discount in equipment rental from AbelCine Tech, Inc. NYC, and more from many other heartfelt film industry donors.
About the Filmmaker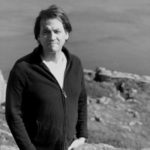 Michael Culyba – Director/Producer/Editor – Michael has been editing documentary films in New York City for over seventeen years.
Some of his credits include Dixie Chicks: Shut Up & Sing (Toronto International Film Festival 2006), Gary Hustwit's Urbanized (Toronto International Film Festival 2011), Running from Crazy (Sundance Film Festival 2013) and My Own Man, produced by Edward Norton (TriBeCa Film Festival 2014).
Most recently he edited two-time Oscar winning director Barbara Kopple's film This is Everything: Gigi Gorgeous, which premiered at the 2017 Sundance Film Festival. Keeper of Time is his directorial debut.
About the Roy W. Dean Grant
From it's inception in 1992, the Roy W. Dean Grant has awarded over $2,000,000 in cash and donated film services to independent films. The grant is awarded to films budgeted under $500,000 that are unique and make a contribution to society. It has been an important lifeline for independent filmmakers that help to get their projects started or finished. Without assistance from the grant, many excellent and important films may never have been made.
Past winners of the grant include the Emmy winning Mia: A Dancer's Journey, 2019 Sundance Film Festival selection Raise Hell: The Life and Times of Molly Ivins, and the acclaimed documentary Kusama-Infinity which is now in distribution showing in theaters around the US and world.
About From The Heart Productions
From The Heart Productions is a 501(c)3 non-profit dedicated to helping filmmakers get their projects funded and made. Besides providing funding through the grant, they offer film fiscal sponsorship to filmmakers. This allows donations made to films they sponsor to be tax deductible. From The Heart has helped independent filmmakers raise over $30 million through it's fiscal sponsorship program. President Carole Dean is the best-selling author of The Art of Film Funding: 2nd Edition, Alternative Financing Concepts and the new online class "How to Fund Your Film".
For More Information and interview requests, please contact:
Richard Kaufman
richard@fromtheheartproductions.com