The more the merrier and rewarding when you identify your film's audience because 98% of your donations will come from your database
by Carole Dean
One of the most important questions to ask yourself before attempting to crowdfund your film is "How do I enlarge my database of contacts?" It's crucial as 98% of the donations to your project will come from your contacts.
The first step in growing your database is to define and find the audience for your film. How do you do that while you trying to make your film? Here's information from my book, The Art of Film Funding and Stephen Follows book, How to Crowdfund your Film.
Who is Your Audience?
What is it that attracts people to your film? Start by interviewing some of the people who already love your project. This does not include family and friends (as the reason they love your project may just be you!).
Some questions you might ask include:
What social media platforms do you hang-out on?
Where do you engage with people online?
What kind of news do you pay attention to?
Check out my blog, "How to Mine Your Audience for Gold" to get a list of right questions to ask. Then, use the answers create a profile of your real audience. Remember, your audience needs to be motivated by the subject matter of your film.
Is Your Audience Big Enough?
Is your existing audience big enough to fund your campaign? Gerry Maravilla, Head of Crowdfunding at Seed&Spark, told me filmmakers can expect to get 20% to 30% of their contact list to donate.
The most popular donation is $25. So, if you are lucky enough to have 500 names, that will be at most 150 donations. Multiply that by $25. That's $3,750. Is that enough to reach your campaign goal?
If it is not, then you need to add more names. This audience will need additional reasons to donate because they don't know you. To get their donations, you need to create likability and trust.
Locate Communities or Groups
What is unique about your film? Find that and be able to talk about how special your film is because of this uniqueness.
Start listing the various audiences that your film addresses. For documentaries, it's much simpler than features, but let's just take an example of a documentary on organic food. Go online and start looking for organizations and groups who fit your film like vegetarians, vegans, organic consumers, benefits of organic food, etc.
Find those organizations through Facebook and Google. On Facebook, there are thousands of groups set up around nearly every topic imaginable. You can find films or subjects that closely resemble yours.
Log into your Facebook profile. Enter a relevant keyword in the search box at the top left of the page. Then, click the Groups tab to see a list of groups related to your search term. Click on the name of the group to learn more, or click join to become a member of the group.
Make a list from your Facebook and Google results. You want to find the top 40 organizations and set a goal to connect to at least 20. Hopefully, they will have a minimum database of 5,000 members each.
Your goal is to get them to support your film. Get them to post about your film on their database, or newsletter, or ask them to tweet about your film.
Twitter and Instagram
Author Stephen Follows in "How to Crowdfund Your Film" suggests doing research and marketing via Twitter. He advises to search for key people around the theme of your film and use tools like Socialbro or Rival I Q to understand more about that audience.
"Look at who is following these big people", he writes "and look at who the big people are and find who is the most active with communicating. Look specifically to see if they recommend other projects because if they do you want to contact them early to get them on board and promote your film as well."
He recommends to seek tweets which motivate the audience to retweet and comment. For example, "It might be that people are talking about dogs but it's only when they get to talk about how to look after dogs that created a lot of people sharing and commenting this will help you understand the language and the sub topics that inspire action."
Instagram can also be useful with the visuals answering questions like what are the common things with the images on your topic? How professional are they?
Capturing Your Audience
Ok, you've got a good idea who the audience is for your film. You've socialized with them on social media, in their communities, and made yourself known. Many seem really interested in your project and are likely to support it.
Sign up with an email marketing platform such as Constant Contact, Mail Chimp, etc. Through them, you will get an opt-in link for others to sign up to get more information on your film in exchange for their email address. We use Constant Contact at From the Heart Productions. They have a text to join feature as well.
Don't ask people to join a mailing list. Ask them to join your community that revolves around your film as well as its subject. No wants to be on a list.
Include this opt-in link on your Facebook page. Facebook has the call-to-action feature. This button appears near the "Like" button on your cover photo and is another great way to encourage email sign-ups. Add the "Sign Up" button and link to your online sign-up form so your Facebook visitors can join your mailing list easily.
Add your opt-in link to your Instagram Profile and your website if you have one. Also, make sure it is in your signature in your emails.
You can drive them to your website where you can collect their email address is by giving them a nice gift, something they can't live without. Create short three-minute trailers. Then, put them on your YouTube channel to drive people to your website. Once there, they can't resist your gift and will sign up to be part of your film community.
Reaching Out to Your Audience
By now you should have the audience profiled. Try to list them by groups.
I always say when you ask for money you often get advice but when you ask for advice, this can sometimes lead to money. So, with your first emails don't ask for a donation. They may still not be sure who you are yet. They may not trust you even though they may be interested in your content.
I'd ask them to give you feedback on your film. You might say, 'I making a film about dogs and I wonder how you feel about these various topics and what information you would like to see in a film of this nature." Do you like what I've written? If you have any suggestions for me, please let me know.
You might get feedback and it could be very good. I've had a lot of filmmakers say they were impressed with the return information. And, you can find that as this person gets closer to the film through their relationship with you, they may eventually donate.
Remember, You Need a Lot More Than Money
Make a list of the things you need that could be donated other than money. Airline ticket miles, social networking, a PA for the shoot. Craft service on the shoot etc. etc. Some filmmakers put this information on their website to encourage people to contact them to become part of the film's community and donate their time.
Identifying, contacting and entertaining your audience is key to crowdfunding. You want to take your crowd to the crowd funding. They will follow you and donate and support you if they like and trust you and are interested in the subject matter of your film.
Carole Dean is president and founder of From the Heart Productions; a 501(c)3 non-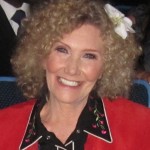 profit that offers Roy W. Dean Film Grants and fiscal sponsorship for independent filmmakers. She hosts the weekly podcast, The Art of Film Funding, interviewing those involved in all aspects of indie film production. She is also the author of The Art of Film Funding, 2nd Edition: Alternative Financing Concepts. See IMDB for producing credits.