Winner to Receive $30K in Cash and Production Services Including Film Score and Animation
For the first time in its 26 year history, a Roy W. Dean Grant has gone to a web series. "Triple Threat", a comedy web series for women "of a certain age" has won the final grant available for 2018. Awarded 3 times each year by From the Heart Productions, the Roy W. Dean Grant goes to a film that is unique and makes a contribution to society. With the grant, writer, producer, and series co-star Gina Surles will now be able to complete post production of Episodes 3 and 4, as well as offset costs towards creating the next episode.
"We are honored to award our Fall Grant to this brilliant web series. Our judges found this to be a fresh idea for an under served audience." said Carole Dean, president of From the Heart Productions. "The acting and technical skills in this production are excellent."
About the Web Series
"Triple Threat" tells the stories of three mature women searching for meaning in their lives, who become undercover detectives despite having no prior investigative experience. The mastermind of their "missions" is Francesca Fortuna, an 85-year-old wealthy widow, philanthropist with a heart of gold.
Described by its creator as "a cross between "The Golden Girls" meets "Charlie's Angels" (but, seriously, without the bikinis)" Triple Threat was a project in the 2017 Creative Lab Hawaii Web Series Immersive program.
"Mature women have been under-represented in advertising, TV, movies, as well as in other industries including science, technology, and business." commented Gina about her project. "Enter 'Triple Threat', for girls who still wanna have frolicking fun after 50!"
In addition to the $3,000 cash prize, the project's producers will receive theme music and score written by composer David Raiklen, animation services from Emmy award winner Charlie Canfield , expendable, lighting or grip equipment from Filmtools, a hard drive from G-Technology, one week DSLR camera package rental from Birns & Sawyer , and more from many other heartfelt film industry donors.
About the Filmmaker
Gina Surles – Writer/Producer/'Rosie'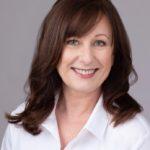 Born and raised in Chicago and Oak Park, Illinois. Gina received her B.F.A. in dance from the University of Illinois, Champaign, Gina performed with regional ballet and modern dance companies. Gina has spent the last 35 years as assistant director of Hawaii State Ballet alongside her husband John Landovsky. She has helped train and produce some of Hawaii's most talented professional dancers and ballet instructors.
She was elated to return to her first love, acting, and screenwriting. Triple Threat is her first project as a producer. She has worked as an extra on films and television shows shot in Hawaii and has had roles in several UH/Academy of Creative Media films that have screened at international film festivals. Gina was thrilled and extremely grateful to have Triple Threat accepted into the Creative Lab Hawaii Web Series Immersive program under the direction of Michael Palmieri, which she views as one of the most valuable of any learning experiences on her artistic journey to date.
About the Roy W. Dean Grant
Now entering its 27th year, the Roy W. Dean Grant has awarded over $2,000,000 in cash and donated film services to independent films. The grant is awarded to films budgeted under $500,000 that are unique and make a contribution to society. It has been an important lifeline for independent filmmakers needing help to continue working on their film and to get it completed. Without assistance from the grant, many excellent and important films may never have been made.
Past winners of the grant that have been completed include the Emmy winning Mia: A Dancer's Journey, the SXSW Best of Fest Music Film The Winding Stream: An Oral History of the Carter and Cash Family, Official Sundance 2019 selection Raise Hell: The Life and Times of Molly Ivins, and Kusama-Infinity which is now in distribution showing in theaters around the US.
About From The Heart Productions
From The Heart Productions is a 501(c)3 non-profit dedicated to helping filmmakers get their projects funded and made. Besides providing funding through the grant, they offer films fiscal sponsorship which allows donations made to films they sponsor to be tax deductible. From The Heart has raised over $3 million for crowdfunding films. President Carole Dean is the best-selling author of The Art of Film Funding: 2nd Edition, Alternative Financing Concepts.
For More Information and interview requests, please contact:
Richard Kaufman
richard@fromtheheartproductions.com
www.fromtheheartproductions.com