Investigative Documentary Dives into the $1.8 Trillion Student Loan Debt Crisis
Now celebrating its 30th year of helping indie filmmakers realize their dreams, the first Roy W. Dean Grant of 2021 goes to the documentary Scared to Debt. The non-profit From the Heart Productions awards the grant 4 times a year to a unique film that make a contribution to society. Director Mike Camoin and his team will receive $3,500 cash and thousands more in donated production services and products to help them complete the multi-chapter documentary.
"College graduates face a tremendous burden throughout life from their student loans " commented Carole Dean, President of From the Heart Productions. "The film does an excellent job examining the roots of the crisis and showing the damage it has done to young people. Hopefully, it will finally spur politicians to take action to remedy the situation."
A feature documentary shown in six chapters currently in post-production and seeking finishing funds, Scared to Debt reveals the student loan crisis to have grown wider and deeper over the years placing in excess of 45 million Americans who collectively owe $1.8 Trillion in debt. All of whom are under unprecedented financial hardship and chronic economic stress.
Most Americans wonder why college costs have outpaced the rate of inflation. Many still believe student debt is a case of the "Bad Borrower." Scared to Debt reveals how the federal government, financial institutions, and universities are responsible and carry most of this blame.
In Scared to Debt, you'll meet key insiders and hear credible voices expose an inept, corrupt Department of Education, leading to anguish experienced by student and parent borrowers across all demographics. Anyone aspiring to or working for higher education will benefit from the solutions shared in the film to restore America's confidence in the opportunities afforded by higher education.
Sallie Mae Not, Chapter One is completed and premiered virtually at the Whistleblower Summit + Film Festival on July 26, 2021.
In addition to the $3,500 cash prize, Michael Camoin will receive $1,600 value sound mix session from Silver Sound, 40% deduction on color, editing, and sound & all production services from ProMedia NYC, 30% discount in equipment rental from AbelCine Tech, Inc. NYC, and more from many other heartfelt film industry donors.
About the Filmmaker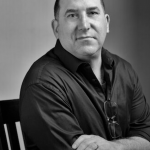 Mike Camoin is best known for his documentary series on Adirondack culture: Inside the Blue Line, How to Make an Adirondack Packbasket which has screened in northeastern U.S. and Canadian television markets. From the Mountaintop: The History of Adirondack Fire Towers is now in development will complete the trilogy. On a cinematic mission, Camoin is releasing Sallie Mae Not: Chapter One in the documentary, Scared To Debt.
Mike founded the 501(c)3 non-profit Capital Cinema Cultural Exchange, Inc. which hosts the annual Northeast Filmmakers Lab in upstate New York. Camoin works closely with consultants and board members to establish strategic plans. He is also host of the new series Check the Gate: One On One with the Northeast Filmmakers Lab.
About the Roy W. Dean Grant
From it's inception in 1992, the Roy W. Dean Grant has awarded over $2,000,000 in cash and donated film services to independent films. The grant is awarded to films budgeted under $500,000 that are unique and make a contribution to society. It has been an important lifeline for independent filmmakers that help to get their projects started or finished. Without assistance from the grant, many excellent and important films may never have been made.
Past winners of the grant include the Emmy winning Mia: A Dancer's Journey, 2019 Sundance Film Festival selection Raise Hell: The Life and Times of Molly Ivins, Peabody Award nominee Belly of the Beast, and acclaimed documentary Kusama-Infinity.
About From The Heart Productions
From The Heart Productions is a 501(c)3 non-profit dedicated to helping filmmakers get their projects funded and made. Besides providing funding through the grant, they offer film fiscal sponsorship to filmmakers. This allows donations made to films they sponsor to be tax deductible. From The Heart has helped independent filmmakers raise over $30 million through it's fiscal sponsorship program. President Carole Dean is the best-selling author of The Art of Film Funding: 2nd Edition, Alternative Financing Concepts and the new online class "How to Fund Your Film".
For More Information and interview requests, please contact:
Richard Kaufman
richard@fromtheheartproductions.com