22 Films Selected for to Compete for Grant Valued at $15K
Established in January 2021, 22 finalists were selected for the inaugural Roy W. Dean Short Film Grant. The grant, which is offered by the non-profit From The Heart Productions , is awarded to a fiction short film that is unique and the makes a contribution to society. The winner will receive $3,500 cash and thousands more in donated production services from film industry professionals and companies.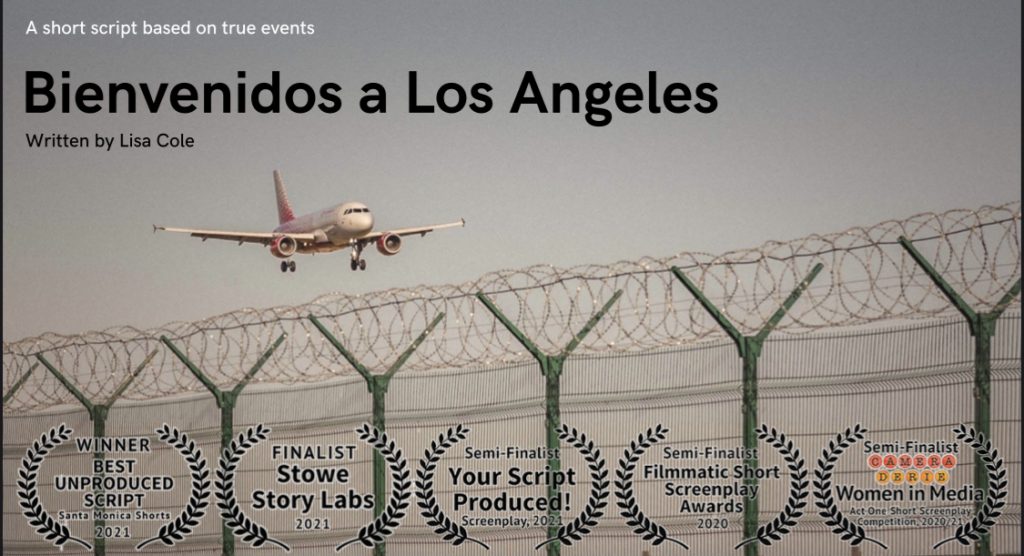 "We founded the Roy W. Dean Short Film Grant in response to the explosion we saw of all the excellent short films being produced." said Carole Dean, President of From the Heart Productions. "The submissions we received are bursting with originality from talented filmmakers all over the world anxious to show what they can create. We thank them for allowing us to be exposed to their work."
Projects were submitted by filmmakers around the world. Grant applications were received from not only the United States, but from filmmakers in England, Italy, Philippines, Israel, and China.
The Roy W. Dean Short Film Grant joins the other 3 Roy W. Dean Film Grants offered by From the Heart Productions. As with the other grants, all applicants to the short film grant are offered a free consultation on their project. They can discuss their proposals, search for funding, distribution, or whatever they feel is needed to move their film forward.
Winner of the grant is expected to be announced in September.
The Roy W. Dean Short Film Grant Finalists Are:
| | |
| --- | --- |
| Title | Submitting Filmmaker |
| Stairway to the Stars | Lorenzo DeStefano |
| Fat Lip | Donovan Tolledo |
| 90 BPM | Elizabeth Conway |
| Last Run | Blaine Gray |
| Lies and Imitations | Evan Murray |
| Small Miracles | Toni Crey |
| Dream Big | Georgina French |
| Reverberation Day | Yasmine Alice |
| The Fog Catcher | Avi Kabir |
| Proxy | Lauren Hines Gill |
| Elephant | Chinwe Okorie |
| How Not To Be A Junkie | Andrea Metz |
| Mandy's Voice | Roxanna Lewis |
| A Treatise on Catfishery | Maxime Beauchamp |
| Fragmented | Jiming Lindal |
| I Was Always Coming Back | Christian Jones |
| Claudia | Erin Ramirez |
| Zenaida | San-San Onglatco |
| The Perfect Lamb | Omar Al Dakheel |
| Yesterday I was the Moon | Yihan Lin |
| Bienvenidos A Los Angeles | Lolia Etomi |
| Charlie's Freedom | Georgina French |
Each finalist is given the opportunity to post information on their contending film on the From the Heart Productions website. Filmmakers can include an image from the film, filmmaker info, and loglines. If they have available, filmmakers can include a link to their film's website, Facebook page, or relevant social media connection.
In addition to the $3,500 in cash provided by From the Heart Productions the winner will also receive $3,000.00 in music and audio services from well-known composer David Raiklen , $6,000.00 in animation from Emmy award winner Charlie Canfield , $1,400 value (4 hours of sound mix session) from Silver Sound, $600.00 for your Free Closed Captioning by NetCaptioning, and more from film industry companies and individuals.
About the Roy W. Dean Grant
Now celebrating its 30th year, the Roy W. Dean Grant has awarded over $2,000,000 in cash and donated film services to independent films. The grant is awarded to films budgeted under $500,000 that are unique and make a contribution to society. It has been an important lifeline for independent filmmakers that help to get their projects started or finished. Without assistance from the grant, many excellent and important films may never have been made.
Past winners of the grant include the Emmy winning Mia: A Dancer's Journey, 2019 Sundance Film Festival selection Raise Hell: The Life and Times of Molly Ivins, Peabody Award nominee Belly of the Beast, and acclaimed documentary Kusama-Infinity.
About From The Heart Productions
From The Heart Productions is a 501(c)3 non-profit dedicated to helping filmmakers get their projects funded and made. Besides providing funding through the grant, they offer film fiscal sponsorship to filmmakers. This allows donations made to films they sponsor to be tax deductible. From The Heart has helped independent filmmakers raise over $30 million through it's fiscal sponsorship program. President Carole Dean is the best-selling author of The Art of Film Funding: 2nd Edition, Alternative Financing Concepts and the new online class "How to Fund Your Film".