by Carole Dean
The Rise of Angel Studios: An Audience-Driven Film Company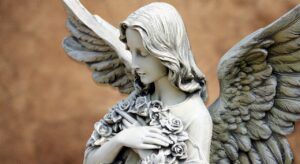 There is a similarity happening between what Angel Studios is doing and what Peter Broderick is teaching. Angel studios have four men who are all technically educated and are running a brilliant company online using all new innovative technology.
They created a filming studio, and they created their own online platform to raise money for their film. Then they created another branch called Angel Investors to give you money to make your five-minute torch film to enter the Angel Studios financing program.
They want you to create a five-minute video to apply. They call it a torch. They take this from the creator of the Statue of Liberty, Bartholdi. To raise funds to build the statue, he built the torch first. With this metal display of the partial statue, he was able to fund the Statue of Liberty, which they say is the first crowdfunding campaign.
Angel Studios are very smart in using the audience to choose the films that they want to see.
Peter Broderick's Audience Focused Filmmaking Approach
Peter Broderick is teaching you to go find your audience. Does this sound familiar? He wants you to go to conventions covering the content of your film. He shares successful examples of filmmakers with films on whiskey, on forgiveness and on loneliness who successfully did this.
One film about loneliness found their audience while making the film. They kept them interested in the film by entertaining the audience. They created quizzes for how lonely are you? They found and engaged their audience and raised money from the audience & their strategic partners while they were in production.
That's using your crowd to fund your film. Rather than using the crowd funding platform like Angel Studios is doing, you're getting right to your audience and corporations at the convention who make money off this audience.
Successful Examples of Direct Audience Engagement
Your audience and potential corporate partners will be at conventions and when you start working with your audience these corporations will find you. Peter Broderick in a recent seminar for Keith Ochwat, shared information about a company who had a whiskey film and they talked to a film festival about screening their film on the streaming platform. The film festival offered the filmmakers a split of the income if they brought their film to the festival and screened it for the filmmaker's audience and the festival's audience. Since the filmmakers had worked hard to create their own audience they decided against this agreement.
Instead, they wrote a story about their whiskey documentary and sent it to Forbes knowing that Forbes advertisers were whiskey and cigars, and their market was wealthy people. Forbes liked the film and promoted it with an article and drove people to the filmmakers crowdfunding which helped them tremendously.
Because of this Remy Martin read the article and they got involved. They paid the film makers $25,000 for some screenings. This worked well and Remy Martin paid another 25,000 for screenings. This also worked well for Remy Martin, and they gave these film makers a contract to do their Super Bowl commercial. What a step up for the filmmakers! Since they signed an NDA, they could not tell Peter Broderick how much they made for this commercial.
As it turned out, it really was a good move for the filmmakers not to take their work to the festival but to reach out directly to their own audience. This is what Peter Broderick calls, "the new world of documentary distribution."
Greenlighting Films Based on Audience Participation
Here are my notes from Neil Harmon, co-owner of Angel Studios from a recent conference.
No one at Angel Studios can green light a film. Everything is done by the crowd. The crowd chooses their favorite films and that's how a film gets made. In other words, the audience is choosing which films get made. That's a unique way to green light a film.
To submit a film to Angel studios you need to create a torch. That is a 5-minute trailer that tells you the story of the film. You need to put your own money into this and if you don't have the funding you can go to www.angelacceleration.fund, and they will take a percentage of the film and loan you the money if they like your product.
The Power of Test Screenings and Audience Reviews
Once you have the torch, you submit that with $50 to Angel studios. They then let the crowd decide if they like it or not. If the crowd likes it and it is one of the top scoring films, then Angel studios will fund it by crowdfunding.
They will also release it by crowdfunding for the P&A through their list of people who want to see more Christian films. He said the people that invested in the film, The Chosen were paid back 120% and that they are getting ready to pay back the investors in Sound of Freedom 120%.
Angel reiterated what the distributor Udy Epstein told us just a month ago that it is all about test screenings. Once the film is finished, they ask their crowd to screen the film and get feedback. Then they make changes, they screen it again more feedback more changes until they get excellent reviews.
The Audience as the Ultimate Rotten Tomatoes Score
They say that the reviews they're getting from their crowd are the same as you're going to find when the film is released from Rotten Tomatoes. It's the same people, it's the audience who is choosing Rotten Tomatoes scores and Angel studios are smart enough to figure that out and use it as their form of knowing when the film is ready to release based on scores from the audience.
Doesn't that sound like a simple way to find and fund films? It's the audience who chooses and funds them.
Angel studios say they have over 100,000 Angel investors and these are the ones who are choosing the 60 projects a month that come in. The audience is looking for and focused on finding good stories. Stories the audience likes. That's how they green light a film. They get the audience to watch the "torch" and vote on it.
Green Lighting Films Based on Audience Decisions
They do not want to see the script. They do not want to hear a pitch. Films are funded only from torches. You need to pay to create a five-minute story of what your film will be.
You must put your money into a torch then submit it with $50.00. If it is rejected, you can rework the torch and resubmit it, they don't care how many times.
They ask the crowd to watch the film and decide if they want to fund it. The question they ask is, is this a story that amplifies the light? Do you feel empowered when you see this story?
They want you to feel that the film you are watching is a story that is true, honest, noble, authentic, admirable. This is how you decide. They are working from the wisdom of the crowd. They chose the animated film Wingfeather and they raised the money by crowdfunding. They greenlit the film from a torch film.
They work by audience decision only. I think it is a magnificent way to run a company.
"Pay it Forward" Movement: Audience Contributions to Expand Film Access
The Shepherd was selected to become the series The Chosen which brought in over $100 million. Now the Sound of Freedom has brought in over $100 million. The theaters love this. This is a crowd pleasing film and it fill up the theaters.
Angel studios are trying something new which is called "pay it forward." The Angel studios are working with the theaters so that when you see the film and you are touched by the content you can buy a ticket for someone in America or any country in the world. The theatre will give your ticket to someone who doesn't have the money or might not see the film.
The audience is doing this. They are so touched by the film they want to give other people tickets. It is a pay it forward movement. Angel Studios set up an agreement with theatres in countries all around the world.
How Angel Investors Choose and Fund Projects
Angel asks the audience, "Do you want to be part of stories at amplify light?" That's what they ask you. They rely on the wisdom of the crowd to make decisions. It's a collective effort. The Angel Guild chooses the films, and you can join that through Angel.com.
They have built a community around filmmaking. This is a brilliant way to create films. They are totally separate from the studio system. They could end up making more money than the studios because they know they have a hit before they even greenlight the film.
Looking to the Future: The Audience as the Heart of Film Industry Success
Studios are still wondering if they will make money on a film. Angel Studios knows they will make money and pay back their investors. They said that was a major goal. They know going into the theatres that the investors are the audience for the film. These are the same people who want to see the film.
Angel studios went to CinemaCon to pitch movies to theatres. They said theatres loved their Christian films. The theatre said it's wonderful that you're bringing us films that the audience loves.
This is filmmaking by the audience for the audience. You may want to read Peter Broderick's brilliant bulletins or go to Angel.com and learn more about it.
Carole Dean is president and founder of From the Heart Productions; a 501(c)3 non-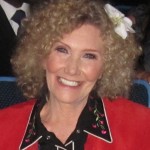 profit that offers the Roy W. Dean Film Grants and fiscal sponsorship for independent filmmakers.
She is creator and instructor of Learn Producing: The Ultimate Course for Indie Film Production. 26 classes which will teach indie filmmakers how to produce their films.
She hosts the weekly podcast, The Art of Film Funding, interviewing those involved in all aspects of indie film production. She is also the author of The Art of Film Funding, 2nd Edition: Alternative Financing Concepts. See IMDB for producing credits