Twenty One Films Still in Running for Grant Valued at $15K
Now in its third year, the 2023 Roy W. Dean Short Film Grant is awarded to a short film that is unique and that makes a contribution to society. From the Heart Productions, the 501(c)3 non-profit sponsoring the grant, has named twenty finalists for the grant. The winner will receive $3,000 cash and thousands more in donated production services to help them complete their film.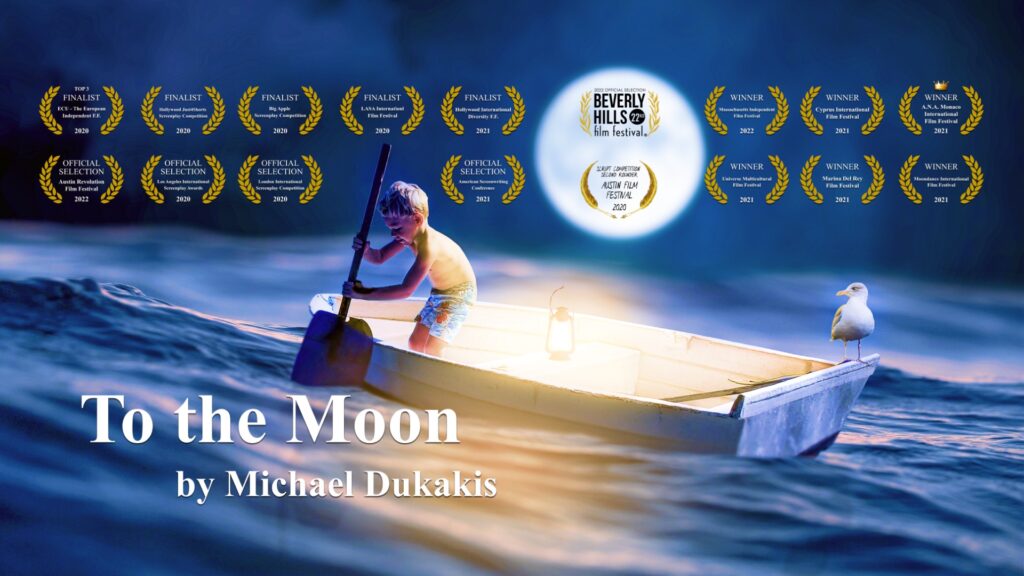 "The talent and inventiveness of these filmmakers working in short films is very impressive." said Carole Dean, President of From the Heart Productions. "The judges will definitely be challenged to pick a winner out of this wonderful group of films."
Films submitted to the 2023 Roy W. Dean Short Film Grant came from filmmakers not just in the U.S., but around the world. Entries included projects from England, Pakistan, Canda, and Turkey. The Roy W. Dean Short Film Grant is open to narrative fiction shorts, live action or animated, that are 40 minutes or less in length.
As with the other three Roy W. Dean Film Grants, the 2023 Roy W. Dean Short Film Grant offers all applicants a free consultation on their project. They can discuss their proposals, search for funding, distribution, or whatever they feel is needed to move their film forward.
Winner of the grant is expected to be announced in September.
The 2023 Roy W. Dean Short Film Grant finalists are:
| | |
| --- | --- |
| Title | Submitting Filmmaker |
| Cougar | Mel Zhao |
| To the Moon | Michael Dukakis |
| Whitecaps | Jade Roper |
| Jules | Jenny Ward |
| Sweet Dream | Gary Alvarez |
| Hungry Ghosts | Nathan Lim |
| La Petite Mort | Frederica Avagliano |
| When Creation Fables Meet | Robert Pound |
| Old Haunts | Kelsey Fordham |
| Two for One | Spencer Tuggle |
| I Never Learned | Emma Sheldrick |
| Earth Day | Andrew Howell |
| F*ck That Guy | Hanna Gray Organschi |
| Beauty Night | Dalila Droege |
| Chinatown | Tian Xu |
| Dump | Dana White |
| And Now I Lay Me Down | Rani DeMuth |
| Breath | Hangcheng Xu |
| The Good Girl | Elizabeth Conway |
| And You Are? | Alicia Coppola |
| Mightyclaw | Gary Fierro |
Each finalist is given the opportunity to post information on their contending film on the From the Heart Productions website. Filmmakers can include an image from the film, filmmaker info, and loglines. If they have available, filmmakers can include a link to their film's website, Facebook page, or relevant social media connection.
In addition to the $3,000 in cash provided by From the Heart Productions the winner will also receive $3,000.00 in music and audio services from well-known composer David Raiklen , $6,000.00 in animation from Emmy award winner Charlie Canfield , $1,400 value (4 hours of sound mix session) from Silver Sound, $600.00 for your Free Closed Captioning by NetCaptioning, and more from film industry companies and individuals.
About the Roy W. Dean Grants
Over its 30-year history, the Roy W. Dean Grant has awarded over $2,000,000 in cash and donated film services to independent films. Outside the short film grant, there are three other grants in Spring, Summer, and Fall. Each of those grants is open to documentary films, narrative fiction films, short films, and web series.
The grant is awarded to films budgeted under $500,000 that are unique and make a contribution to society. It has been an important lifeline for independent filmmakers that help to get their projects started or finished. Without assistance from the grant, many excellent and important films may never have been made.
The winner of the inaugural Roy W. Dean Short Film Grant was Stairway to the Stars. Past winners of the other Roy W. Dean Grants include recent Emmy winners Belly of the Beast and The Love Bugs , 2019 Sundance Film Festival selection Raise Hell: The Life and Times of Molly Ivins, and acclaimed documentary Kusama-Infinity.
About From the Heart Productions
From The Heart Productions is a 501(c)3 non-profit dedicated to helping filmmakers get their projects funded and made. Besides providing funding through the grant, they offer film fiscal sponsorship to filmmakers. This allows donations made to films they sponsor to be tax deductible.
From The Heart has helped independent filmmakers raise over $30 million through their fiscal sponsorship program. President Carole Dean is the best-selling author of The Art of Film Funding: 2nd Edition, Alternative Financing Concepts and the Intentional Filmmaking Class, and Learn Producing: The Ultimate Course for Indie Film Production.