Documentary Investigates Solutions to Localize Food and Regenerate our Planet's Dying Soils
Can we feed the world without destroying the Earth? That and other questions on the sustainability of life on our planet are explored in The Need to Grow which has been awarded the Summer Roy W. Dean Grant for 2016. Co-Directors and producers, Rob Herring and Ryan Wirick, will receive $30K in cash, film products, and services to help them complete their film now in post-production.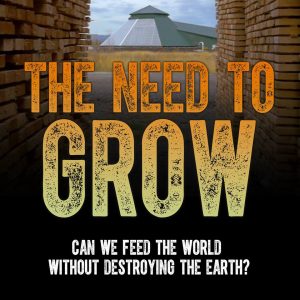 From The Heart Productions, the 501(c)3 non-profit whose mission is to help filmmakers get their films funded, founded the Roy W. Dean Grant in 1993. Awarded 3 times each year, submitted projects must be unique and make a contribution to society. The grants are open to all types of film projects including documentaries, short films, features, and web series in any stage of production.
"There is not a more important topic then how we feed ourselves now and in the future" commented Carole Dean, president of From the Heart Productions on the Summer Roy W. Dean Grant winner. "The problems exposed in the film are frightening, but the brilliant and determined people shown working on them give us hope."
The documentary follows innovators of low and high tech solutions to localize food and regenerate our planet's dying soils. With more toxic chemicals being sprayed than ever before, food seed varieties going extinct, bees dying off, historic water shortages, epidemics of malnutrition, hunger and food waste coexisting, and an estimated 60 years of farmable soil left on the planet, the time to fix our broken food system is now.
Through the stories of underdog leaders facing unpredictable challenges—from activists to urban farmers, from permaculture designers to computer scientists, from ancient to cutting edge technologies, from Boston to Los Angeles—emerge solutions that conserve natural resources and create true food security.
The "Need To Grow" reveals not only the potential of decentralized food production models that work with nature, but more importantly, reveals our potential as active participants in an interconnected biosphere to become a planetary force for ecosystem restoration.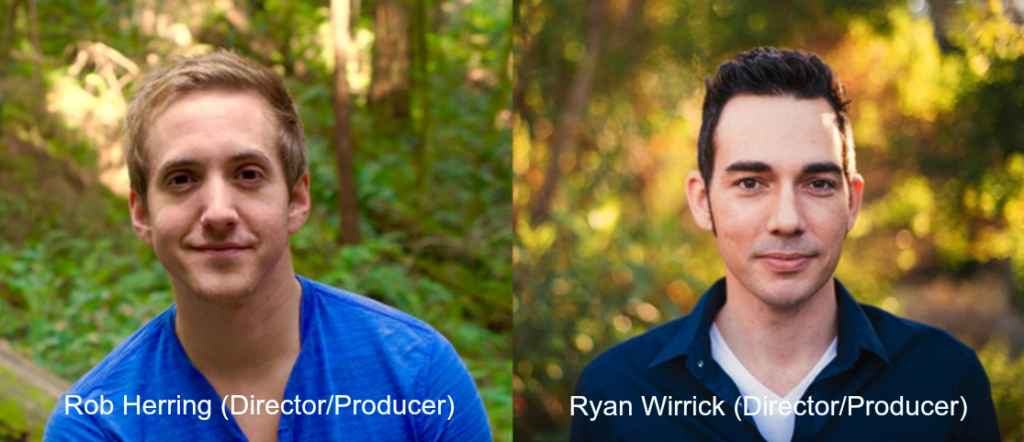 Rob Herring is a graduate of the Tisch School of Arts at NYU where he received the Drama Award for Film and TV. He Co-Produced/Directed his first feature, Nothing in Los Angeles, which received numerous best picture honors. Rob also worked on the recent document GMO OMG. He is a certified Holistic Health Coach and, as a musician, writes songs for health activism.
Ryan Wirick is an award winning writer and journalist, as well as a cinematographer and film editor. He's been producing videos since he was 15, the same year he learned about the environmental havoc caused by our food system. He is graduate of Chapman University and collaborated with Moms Across America to raise awareness of the systemic problems in our food system.
The Summer Roy W. Dean Grant includes $3,500 cash given by From The Heart Productions. The winners also receive a hard drive from G-Technology, 30% Discount for music post production services from AudioKut, discounts on original music and sound mix from Alan Audio Works, and much more from many heart-felt donors who support independent filmmakers.
About the Roy W. Dean Grant
Now in its 23rd year, the Roy W. Dean Grant has awarded over $2,000,000 in cash and donated film services to films. The grant has been an important lifeline for filmmakers needing help to continue working on their film and to get it completed. Without assistance from the grant, many excellent and important films may never have been made.
Past winners of the grant that have been completed include the Emmy winning Mia: A Dancer's Journey, the SXSW Best of Fest Music Film The Winding Stream: An Oral History of the Carter and Cash Family, and the now in release on video and on demand The Brainwashing of My Dad.
Submissions are being accepted for the Roy W. Dean Grant for Spring 2017
About From The Heart Productions
From The Heart Productions is a 501(c)3 non-profit dedicated to helping filmmakers get their projects funded and made. Besides providing funding through the grant, they are also a fiscal sponsor which allows donations made to films they sponsor to be tax deductible. From The Heart has raised over $2.4 million for crowdfunding films as a partner with Indiegogo. President Carole Dean is the best-selling author of The Art of Film Funding: 2nd Edition, Alternative Financing Concepts.
For More Information, please contact
Richard Kaufman
richard@fromtheheartproductions.com