Filmmaker Will Have 3 Years Use of Innovative PR and Marketing Platform for her Documentary on Nikola Tesla
From the Heart Productions has awarded Helen Hall 3 years of use of Puzzle Theory which will assist her in building a marketing and PR campaign for her Roy W. Dean Grant winning film "Pictures of Infinity". Valued at $5,000, the Puzzle Theory Grant is made possible by a donation from Puzzle Theory and its creator Ina Sofia Kalo. The award will not only help Helen create buzz for her in progress documentary on Nicola Tesla, it will provide an example to show other independent filmmakers how Puzzle Theory will revolutionize their marketing.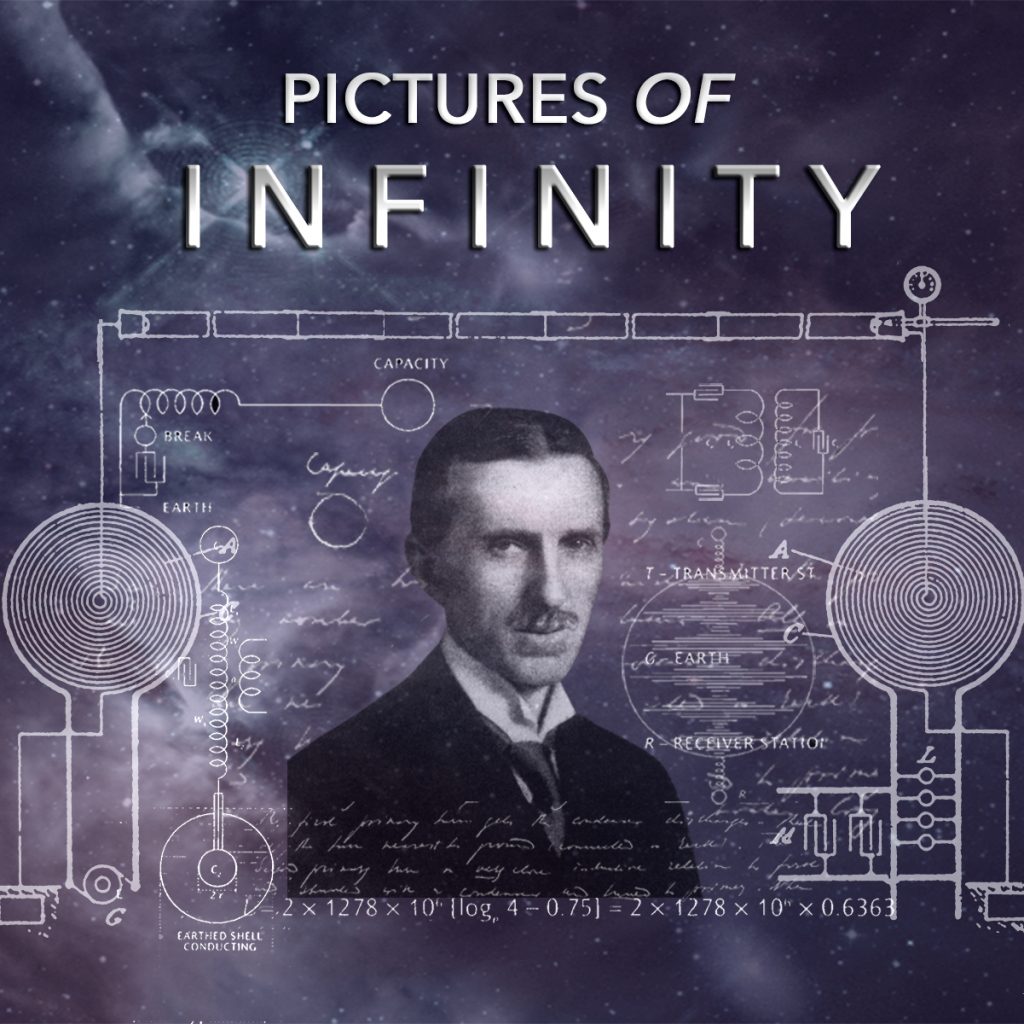 "I am so grateful to receive this grant from Puzzle Theory, and excited to begin working with such an innovative and inspiring platform!" said director Helen Hall upon learning of her being chosen for the award.
"Puzzle Theory is everything I could have hoped for, and have been missing, until now – a way to document films as they are being made, and a place to create a 'behind the scenes' story about the making of the film. I have been doing this on different social media platforms, but in pieces. This platform brings all those pieces together in one place, and there are still many more dimensions to explore.
"Thank you Ina Sofia Kalo and Carole Dean, for this generous gift, and I look forward to sharing all that I learn from this experience."
About Puzzle Theory
Developed by Ina over two years, Puzzle Theory is an exciting tool for independent filmmakers. With it, Ina has created a way for filmmakers to attach to their audience while making their film.
"You or your production company can register a film at any stage of production," Ina explained on a recent The Art of Film Funding Podcast. "It can be any genre. Our categories are fiction, documentary, TV series or animation. You build your own page. It will have your unique URL and you can post the link anywhere.
"You have different modules that give information about you, you but basically you start curating your film using storyline. You combine original pictures and video or production shots and video with hand selected content from your existing social media accounts and pages.
"Using our proprietary technology, you can tag and extract any information from current content of your existing social media. We give you the tools to hand select only the most special pieces that you want to include with the making of your storyline."
At this point Puzzle Theory is by invite only. The company is curating their own platform with a lot of attention to detail, and though some films may contain some nudity and violence, the staff has to make sure that such content is not inappropriate. She has a brilliant website and best of all she has a question-and-answer session monthly. You can find that on her site and get to hear her personally.
About "Pictures of Infinity"
Recipient of the Roy W. Dean Grant for Spring of 2013, "Pictures of Infinity" is a feature documentary about Nikola Tesla's discovery the Earth produces an unlimited reservoir of natural electricity and the system he invented to harness it to provide an infinite, nontoxic and renewable resource for the shared benefit of all humankind.
More than 100 years ago the great scientist, engineer and visionary Nikola Tesla predicted the current environmental crisis and knew we would need a radical solution. He devoted the last part of his life to providing one, with his discovery that the earth produces an unlimited reservoir of natural electricity and his invention that harnesses it, based on an entirely new understanding of physics. Tesla's ideas were so advanced for that time, and challenging to mainstream science, that all funding for his projects was withdrawn, his name seemed to disappear from the history books, and since then all of this visionary work has remained veiled in mystery.
What Nikola Tesla discovered is a natural form of electricity produced by the spinning earth, within stars, in the cosmic vacuum of space, and Tesla found a way to produce it with his invention known as a 'Tesla coil'. The film follows the events in Tesla's life, and reproduces the groundbreaking experiments that led to the discovery he called his 'greatest achievement'. Independent scientists and engineers provide solid scientific evidence to confirm it. In the process Pictures of Infinity reveals the soul and spirit of a true scientist and humanitarian whose passionate quest for knowledge was always at the service of humanity.
About the Roy W. Dean Grant
Now in its 30th year, the Roy W. Dean Grant has awarded over $2,000,000 in cash and donated film services to independent films. The grant is awarded to films budgeted under $500,000 that are unique and that make a contribution to society. It has been an important lifeline for independent filmmakers that help to get their projects started or finished. Without assistance from the grant, many excellent and important films may never have been made.
Past winners of the grant include the Emmy winning Mia: A Dancer's Journey, 2019 Sundance Film Festival selection Raise Hell: The Life and Times of Molly Ivins, and the acclaimed documentary Kusama-Infinity which is now in distribution showing in theaters around the US and world.
About From the Heart Productions
From The Heart Productions is a 501(c)3 non-profit dedicated to helping filmmakers get their projects funded and made. Besides providing funding through the grant, they offer film fiscal sponsorship to filmmakers. This allows donations made to films they sponsor to be tax deductible. From The Heart has helped independent filmmakers raise over $10 million through its fiscal sponsorship program. President Carole Dean is the best-selling author of The Art of Film Funding: 2nd Edition, Alternative Financing Concepts.