Radio/ Blog
April 18th, 2021
Bill Woolery, the editor behind the trailers for such films as "ET" and "The Usual Suspects", was known as "The Trailer Specialist."
This blog was written for us by Bill when he was a donor to the Roy W. Dean Grant. In this, he offered his advice on documentary trailer editing drawn from his 25 years of experience. He also wrote a chapter in Carole Dean's book, "The Art of Film Funding."
by Bill Woolery – Guest Contributor
In the complex business of getting your documentary funded and distributed, having a dynamic, well-edited video promo has become a critical element in a successful strategy. But often when the producer/editor turns his attention to creating this kind of trailer, the results can be less than satisfactory.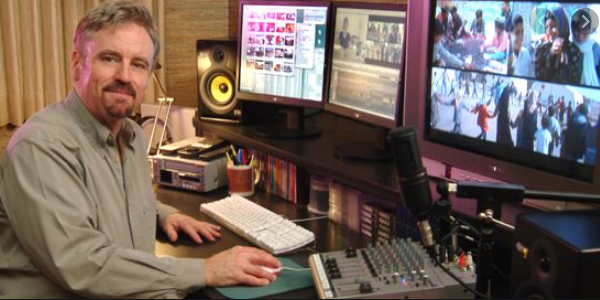 Why? Because long-format pieces and trailers are two completely separate video realities. Each has its own rhythm and energy; each uses a different language to express the same emotions. Editing a documentary benefits from a well-developed, logical Left Brain …while trailer editing is much more a Right Brain exercise. Structurally existing in different worlds they nevertheless are both true and faithful to the concept and the heart of the overall project.
Trailers for documentaries are used in two ways. One format's goal is to impress funding entities with the importance of the project and the value of contributing to it. In this case, the editor takes whatever footage is available and attempts to recreate the theme and quality of "whole picture." The other trailer format is created from the completed documentary and is used to showcase it to potential distributors, broadcasters & home video releasing companies.
RHYTHMN & PACING
You've worked hard and are satisfied with the pace and rhythm you built into your doc. This is surely an asset that you want to preserve in the trailer, yes? No! Taking various chucks from your doco and assembling them into a promo without totally rethinking the editing will produce a clumsy, ineffective result. Individual & overlapping arcs, the "build" in momentum, the emotional "gear changes" that characterize a great trailer have little in common with the corresponding elements in the full-length piece.
Yes, the trailer will try to cover all the salient points and emotions it can, but the way that these play off each other and contribute to the whole requires a different construction. True, the trailer may be 50 or more minutes shorter than the doco, but if it's a great cut nothing will be "lost" from the integrity of the full piece.
VOICE OVER
Few things will reduce the impact of a trailer more than the use of an amateur Voice Over
A RULE THAT NEVER FAILS
LET THE MATERIAL LEAD YOU.
"We're thinking it should be 3 minutes," I sometimes hear. "Does that sound right to you?" In theory, yes. But, as the cut begins to hone down into a solid form, the intrinsic qualities of the material become the determining factor in these kinds of decisions. In the trailer mind-set, you'll find that the material will "tell" when it's been on the screen long enough. It will tell you when you've revealed too much of it, or if you need to add a bit of setup so that it can "speak" more clearly. It will tell you if the music cue is wrong. I usually like to build a long sequence first and then allow the scenes to tell me which of them are superfluous and which should remain in the cut.
"BUT WE ALREADY PAID FOR THIS MUSIC"
In scoring your doco you've probably made many choices using music sensitively and episodically. But music in a trailer runs continuously -with rare exceptions for dramatic pauses. It must have momentum, a pulse that propels the trailer (either strongly or gently) from top to bottom. If your doco already has such a cue, you're in luck. If it doesn't, there's little alternative to finding a new cue. You could also ask your composer to create faster tempo versions of the existing cues.
If you use several cues in the trailer always start with the slowest tempo first and proceed with quicker and quicker ones. This rule can be broken …but the only exceptions I've encountered were due to unusual circumstances, say when the trailer has to end on a tragic note that follows a more active and expositional middle section. It's not a particularly good idea to end a trailer tragically. No need to devise a "happy" ending, but it's a better choice to leave it open ended with a bit of mystery about the people and the outcome.
MAKE SURE IT ENDS
Avoid a slow music fade out at the end. Yes, your doco may have a beautifully constructed, delicate ending that leaves the viewer in tears. Your trailer can also invoke a similar poignancy …but it must have a definitive ending. Why? The viewer may leave your doco a changed person, pondering a new awareness. But when the trailer ends, he or she needs to be thinking, "Hmm, I really want to see that." That's the "new awareness" you want to create here. This need not be seen as a "selling out" or a commercializing of your project. It's just the way a trailer has to work. A good trailer cut will not compromise the integrity to your project.
AN EDIT ROOM SECRET
Invite the clients to sit down the first time they view the trailer cut on the monitor. A standing person can be uncomfortable and will perceive the cut to be longer than one who is sitting. Whenever I hear, "It feels just a bit too long," it's always from the person standing.
April 17th, 2021
When Jacqui Frost asked DP's what they wanted out of their directors, they all had the same answer
by Carole Dean
In my ongoing search for educational information for filmmakers, I recently interviewed Jacqui Frost who is a full professor in the Department of Cinema and Television Arts at California State Fullerton. Jacqui has taught cinematography, documentary production, advanced motion picture production, the language of film and many other production courses. She's been a producer and cinematographer for over 30 years.
She is also the author of Cinematography for Directors: A Guide for Creative Collaboration. She joined me on my The Art of Film Funding Podcast and I was impressed with her knowledge of filmmaking and cinematography. While writing this book, she interviewed our top cinematographers. She asked each one what they want their directors to bring them to understand the vision of their film.
It was amazing that all the cinematographers said the same answer, "they want their directors to be prepared." Basically, the cinematographer wants to know what the director intends to say with this film and how they want to say it.
A Picture is Worth an Incredible Scene
She shared with me that Spike Lee would get prints of films and project them in a screening room. He would take the cinematographer to the theater and show the film while pointing out what he wanted in a visual style and a visual look.
Sometimes director's use fine arts photography to communicate a particular look with the cinematographer. She said that if you look at a Dorothea Lange photograph, you can find a still from the film Grapes of Wrath that will match. In fact, you would think they were stills from the same photographer. Road to Perdition was photographed by Conrad Hall for Sam Mendes and he used the artist Edward Hopper as a reference.
John Seale worked with Peter Weir on Witness. Before they began filming, Peter took his DP to the museum, and they looked at Vermeer paintings. Peter told him, "I want the light to come from the left like that." John said, "I can do that." Think back in your mind and see if you can remember the scene in the film where the boy is looking into a glass cabinet of pictures. He then points out the killer who is a man pictured inside the glass cabinet in the police station. That's a pivotal moment in the film and the lighting in the scene was just like the lighting in the Vermeer painting.
Some directors want high contrast in their images, so they go to Georges de La Tour, a French Baroque painter, for the candlelight low-key source. They also use Rembrandt who is often on the directors list. Some like Andrew Wyatt for a realistic look.
Matching the Director's Vision
This is what cinematographers want their directors do, to clearly show them the look of the film. They want them to show them the color and the emotion they want to emit from the audience. They want directors to use things that they can visually connect with like movies or paintings or still photography.
Jackie says when a director of photography reads a script, they have a lot of notes for their first meeting with the director. They want to impart to the director their vision for the film. Then, during discussions, the cinematographer will sit and listen to what the director says before he shares what he saw as the vision for the film. Then the cinematographer knows if he's got the vision right or not.
Secret of a Good Relationship
Most directors have a team. It's not just the director of photography it's usually the cameraman and the assistant cameraman. These three usually work together.
Jackie said that not every director knows everything about cinematography. There are some cinematographers who would prefer a director to focus on their vision and deal with the actors. These directors often let the cinematographer choose the lenses. Jacqui thinks directors should know what the different lenses are and what they can do.
The secret to a great relationship between the director of photography and the director of the film is good communication. These two should be collaborating to create the director's vision.
Making a Connection
I asked Jacqui, "How do you choose a cinematographer?" Is there a list of questions you can give us? How do you make the decision that this is the person you want to work with?
Jackie said first look at their reels. If that reel speaks to you visually, you may want to talk to them. Then you can determine if you believe you can connect with them as a person. She says the conversation should be, "I want to have this theme in the film. So, how can we create that visually and represent my vision on the screen through your cinematography?"
Jackie says that directors should know about lenses because they are a storytelling tool. You need to know what a long lens gives you versus what a wide angle gives you. You need to ask this question; do we want to focus on the actors or the actors and the scenery?
Creating a Mood with Color
I love to talk about the color palette of the film. This is one of the most powerful storytelling devices that the cinematographer has because humans are so emotionally affected by color. With color films, you can set a mood quickly with the right color. This is when your cinematographer becomes a genius with lighting. And of course, they get help from the color correction artist who comes in during post and your set director.
The director might say I see the color palette in this scene for this character to be slightly desaturated because their world is kind of grim. I might want a strong color and much more saturation when you go to the memory that he shares with another person.
You want to use that when you create your look book. That gives the cinematographer an idea of what you want to do. Jackie says you may want your production designer in your conversation about color and what the color scheme will be. Perhaps it's blue and orange like you see in Michael Mann's films or very dark and soft lighting like you see in David Fincher. There are different ways you can go with creating a mood with your color. You can see each character perhaps having a different color palette.
Jacqui Frost knows her films and her filmmaking. I highly recommend this incredible book. It will certainly teach you how to communicate with your cinemaphotographer. Please also check out her newest book Conversations with Contemporary Cinematographers: The Eye Behind the Lens now available on Amazon.
Carole Dean is president and founder of From the Heart Productions; a 501(c)3 non-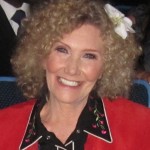 profit that offers the Roy W. Dean Film Grants and fiscal sponsorship for independent filmmakers. She hosts the weekly podcast, The Art of Film Funding, interviewing those involved in all aspects of indie film production. Her new class "How to Fund Your Film" is available on Vimeo on Demand. She is also the author of The Art of Film Funding, 2nd Edition: Alternative Financing Concepts. See IMDB for producing credits.
April 11th, 2021
"Many people desire riches, but desiring riches must include a state of mind that will not take no for an answer." Napoleon Hill
by Carole Dean
It's amazing how many people have cited that their success came from Think and Grow Rich by Napoleon Hill. This book was published in 1937, can you believe that? It has been a bestseller for almost 100 years. I teach the still relevant advice it contains to the filmmakers in our Film Funding Guidance Class.
"This book conveys the experiences of more than 500 men of great wealth who began with nothing and became wealthy" Napoleon Hills tells us. "All they had were ideas and clearly defined visions for what they wanted to achieve." Napoleon Hill informs us that they were successful once they understood, the "secret" that his book contains.
With this information, they were able to achieve their goals. (For anyone who hasn't set goals, I created an outline for goal setting on how to make the statements in the now as if it is already existing.)
Napoleon Hill says that "there are six definite, practical steps to achieve your goals." Setting goals is crucial to fulfilling them and for the universe to understand that in your mind it is a fait accompli, it is finished. I sincerely urge you to create one or two goals. Perhaps one to take you till September and the second goal to take you until the beginning of 2022.
Your Desire Must Become an Obsession
Hill says that "many people desire riches, but desiring riches must include a state of mind that will not take no for an answer. It must be an obsession." That's just what you need to make your film. A true obsession. You need to clearly see the finished product. Back your obsession with a plan. You want a definite list of things to do to take you to the goal.
In our industry, flexibility can be your greatest asset. I see filmmakers who start out going one way and can make quick changes like a bird in flight. They seem to change their mind and immediately change direction. This is often what it takes for you to find the money.
"First is the total dedication," he writes, "then the belief that your desire is achievable. Don't share your goals and desires with other people. They may not support you and that lack of support could pull you down. Keep these things inside you where the energy stays and grows and takes you with confidence to achieve your goals."
The Universe Works Like a Shipping Clerk
Napoleon Hill's first of six steps in achieving your goals is to "fix in your mind the exact amount of money you want to raise."
It's important to recognize that the universe works like a shipping clerk. When it hears you say that you want six pair of pants size 12, then that's what they ship you. If you tell them you'd like some lovely pants that fit, you may never get what you want. You must be very specific outlining exactly what you want.
Just saying you want to become a millionaire does not work. We all want that. The universe works on numbers and visions and beliefs.
Universe, Let's Make a Deal
The second step is to determine exactly what you intend to give in return for the money. I think that's important to recognize that the universe wants you to have what you want when you are adamant about it.
Somehow, I got this concept as young girl. I was always making deals with God and would promise to do certain things if God would do a very specific thing for me. I knew when I had a deal. In every bone in my body, I knew immediately that the universe had accepted my request.
I was always very clear with what I wanted and would clearly visualize exactly it. Example, if it was a diamond ring, I could see it, feel it and I would pretend I was wearing it. If it was the bicycle, I wanted I could see the color, the basket. I could see every item on the bike and would not be shocked when it appeared at the next holiday.
I am sure you did the same thing when you were a child. Most of us were manifesting all the time and this is how the universe works. You need a burning desire and you need to specifically outline what you want. AND most importantly what you will give in return.
Perhaps you decide to give a percentage of the funds to your favorite charity or to someone in dire need. Tell the universe what you will do. You may want to give something up, like take sugar out of your diet or eat less meat, now is the time to promise that. Or take a class that will help you in your career. Promise to do that.
Make a Short Film in Your Mind
You might want to raise money for the film. You might want to raise $30,000. Before you settle on an amount and deadline, you want to feel into this amount and see what "feels" right. Pay attention to how your body reacts. If you go into fear or feel a sick stomach, then reduce the amount or extend the time.
You can find what your body and mind agree that you can do. Perhaps you find the right number. If you think you can do it by Thanksgiving, then see yourself at a Thanksgiving dinner sharing your success with your family. You need to visualize the entire meal. Visualize who will be there and what they are wearing. Visualize all the food on the table. Even think about what the conversations are.
Make a short film of it in your mind. Then swell with pride when you announce how you achieved your goal. They will be very supportive and so will the universe. Believe me, the universe is listening to you daily.
You may offer to give your time to a nonprofit that supports the concepts of your proposed film project. By donating time to a charity, you may be working next to wealthy people. Often, they donate time to these organizations. They surely go to the charity events and you can get into them too. Put yourself where you can meet wealthy people and do good at the same time.
Deals with the Universe are Time Sensitive
Third, Hill says, "Establish a definite date when you intend to possess the money you desire." Yes, we must fully understand that to manifest, we must have a set end time. We know that deals with the universe are time sensitive.
One of my best girlfriends always said, "when my ship comes in" we will do this and that. Well, her ship never came in because that was the future. It was always planned to come in sometime in the future. It never came in during her entire life.
It's fun to set your goals and tie them to holidays. This can also be birthdays. It should be times when you'll be celebrating or be with family and friends who love you. This is the time two envision your goal as completed and you are announcing it.
Define Your Plan and Goal
"Fourth, create a definite plan," he writes, "for carrying out your desire and began at once whether you are ready or not, to put this plan into action."
"Fifth, write out a clear concise statement of the amount of money you intend to acquire, name the time limit for its acquisition, state what you intend to give in return for the money and describe clearly the plan through which you intend to accumulate it."
Now you need to make an outline of how you intend to get the funding. You know the ways to raise money, so let's cover them:
Family and friends.
Crowdfunding
Peer to peer funding via emails.
Letter writing to wealthy people to ask for guidance, not for money, yet.
One on one asks for funding from wealthy people.
Major production houses.
Nonprofits and organizations who are interested in your subject matter.
People you meet while you are donating your time to nonprofit organizations.
Choose one or more of these ways and get to work with a "To Do" list to achieve your goal.
Repeat Twice Daily
"Sixth: If your read your written statement aloud twice daily. Once just before retiring at night, and once after arising in the morning. As you read— see and feel and believe yourself already in possession of the money."
See, feel, and believe. All three are needed to bring this to fruition. This is very easy for filmmakers as we are all strongly connected to Neptune, which is imagination and illusion. Neptune is the planet that rules.
Hollywood and most filmmakers are strongly influenced by this wonderful energy to imagine.
Carole Dean is president and founder of From the Heart Productions; a 501(c)3 non-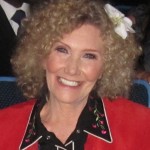 profit that offers the Roy W. Dean Film Grants and fiscal sponsorship for independent filmmakers. She hosts the weekly podcast, The Art of Film Funding, interviewing those involved in all aspects of indie film production. Her new class "How to Fund Your Film" is available on Vimeo on Demand. She is also the author of The Art of Film Funding, 2nd Edition: Alternative Financing Concepts. See IMDB for producing credits.
April 10th, 2021
Documentary Reveals that One Child Every 26 Seconds is Trafficked Globally
From the Heart Productions announces that "26 Seconds" has been named the winner of the inaugural Britt Penrod Award. Made possible by a generous grant by the award's namesake, it is bestowed on an entrant for the Roy W. Dean Film Grant that is unique and that makes an exceptional contribution to society. Director Kelly Galindo will receive $500 from the award to allow her to continue work on her documentary exposing child sex trafficking around the world.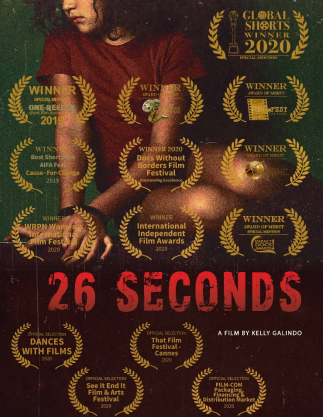 "Our Roy W. Dean Film Grants have for 30 years gone to films that are unique and that make a contribution to society. '26 Seconds' exemplifies that theme and goes beyond by making a monumental contribution to society in its documenting the underage sex slave industry from the United States to Asia and Africa." said Carole Dean, President of From the Heart Productions.
"26 Seconds" is a two-stage film project that reveals the global epidemic of child sex trafficking. The first stage is a two-hour feature documentary that is currently in post-production. The second stage is a dramatic documentary miniseries. Through a captivating journey across the world, Galindo reveals the ubiquity of the problem and the gravity of the damage sustained by this evil, destructive trade.
In intimate interviews, the audience gets a raw, often shocking glimpse into the lives of children and women in various cultures and regions. The interviews include vivid details of how each victim was captured or lured into the sex trade, the horrors of their captivity, and the commitment of each individual, non-profit organization, crisis intervention team, and law enforcement in the fight to eradicate global sex trafficking.
Director Kelly Galindo's vision is to spread awareness and create a call to action by educating audiences and giving a voice to those who have been silenced. Human trafficking is the fastest-growing illegal industry in the world. There are more slaves today than any time in history.
For the past four years, she has produced and directed 26 Seconds​; her mission of exposing these atrocities has taken her around the world. Kelly highlights the nonprofit organizations that have actively stepped forward to do something about it.
The 26 Seconds team is currently editing the feature documentary with three-time Emmy award winner, Mark Wilcken, as lead editor. The production will be making a strong push for top-tier film festivals, along with a PR campaign for the Academy Awards. Sid Ganis, the supervising producer for 26 Seconds, was the past president of the Academy of Motion Pictures, Arts, and Sciences; he also served as chairman of the Academy's International Outreach Committee up to 2017. Prior to this, Ganis has been on the board of directors at Marvel Entertainment until its sale to Disney. His film career in marketing and publicity includes working at 20th Century Fox, Lucasfilm, Columbia Pictures, Warner Brothers, and Paramount Pictures.
Recognition for 26 Seconds
Kelly Galindo, award-winning director, writer, and producer of 26 Seconds, has won the prestigious Award of Merit Best Shorts Competition for Women Filmmakers; The Award of Merit for Liberation-Social Justice-&-Protest; Award of Merit for Women Filmmakers for the Accolade Global Film Competition; Outstanding Excellence of Social Issues for Docs Without Borders Film Festival; Award of Merit for Best Documentary Short for Women Filmmakers for the IndieFEST Film Awards; Best Short Cause-for-Change for AIFA Fest; Best Director for the International Independent Film Awards; Special Mention for Impact Doc Awards; and Special Mention for Global Shorts, One-Reeler Short Film Festival Competition and winner of Excellence for WRPN Women's International Film Festival.
The 26 Seconds documentary short has also been officially selected for That Film Festival – Cannes, Dances with Films Festival, See It-End It Film and Arts Festival and Film-Com Packaging Financing & Distribution Market. Galindo's vision is to spread awareness and create a call to action by educating audiences and giving a voice to those who have been silenced. Human trafficking is the fastest-growing illegal industry in the world. There are more slaves today than any time in history. Best Shorts Competition, the Accolade Global Film Competition,
The Impact Doc Awards, IndieFEST Film Awards and Docs Without Boarders Film Festival recognizes film, television, and new media professionals who demonstrate exceptional achievement in craft and creativity, and those who produce standout entertainment or contribute to profound social change. Entries are judged by highly qualified professionals in the film and television industry.
In winning these film festivals, 26 Seconds joins the ranks of other high-profile winners of these internationally respected awards. Entries are received from around the world from powerhouse companies to remarkable new talent, who demonstrate exceptional achievement in craft and creativity. And those who produce standout entertainment or contribute to profound social change and help set the standard as power catalysts for global change.
Best Shorts Competition Award winners have included Disney Interactive for "Vinylmation: A Love Story" and Oscar-winning production "Mr. Hublot" from Laurent Witz from Luxembourg.
Accolade Global Film Competition winners have included the Oscar winning production of The Lady in Number Six by Malcolm Clarke, the very talented Dave Bossert of Disney for his short documentary, The Tunes Behind The Toons, Hollywood industry veteran Ron Howard for When You Find Me and Highwire Films Australia for their popular ABC TV series twentysomething.
The Impact Doc Award winners include many Oscar-winning directors including Louie Psihiyos for his 2016 Best of Show–Racing Extinction, Oscar-winner Yael Melamede for (Dis)Honesty–The Truth About Lies, and Emmy-award winner Gerald Rafshoon for Endless, Corridors, narrated by Oscar winner Jeremy Irons.
The IndieFEST Film Award winners have included internationally respected Liam Neeson as the narrator of Love Thy Nature, A Path Appears Documentary featuring George Clooney and Blake Lively, Radical Grace executive produced by Susan Sarandon, a searing expose Davids and Goliath by Peabody winner Leon Lee, and Touched with Fire starring Katie Holmes.
About the Filmmaker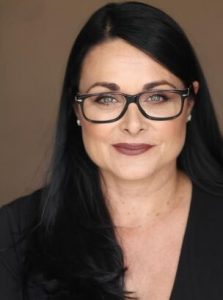 Kelly Galindo is an American actress, director, and producer. Her work has spanned decades in television, theater, and film. She is currently in post-production for her first directorial feature documentary 26 Seconds, which is based on the horrific sex trade.
In addition, Kelly balances her directing and acting careers while passing her craft onto future generations of students as a professor at Dodge College of Film and Media Arts of Chapman University.
She has also taught at UCLA's School of Theater, Film, and Television and at Orange County School of the Arts. Kelly is also a proud lifetime member of the Actors Studio.
About the Britt Penrod Award
The Britt Penrod Award was made possible by a donation from longtime friend of From the Heart Productions and the Roy W. Dean Grants, Britt Penrod. The $500 award will be presented to a finalist for the upcoming 2021 Roy W. Dean Grants whose film is unique and makes an exceptional contribution to society. Results of the award have no bearing on the eventual winner of any of the Roy W. Dean Grants.
Britt is president of Giant Entertainment & Management Inc. (G.E.M.) is a Los Angeles based Film & Television Studio design and development company with in depth experience in the United States, Europe and Asia.
G.E.M. delivers knowledgeable business foundations to Studio development projects that include; Market Analysis, Site Planning, Operating Financial Evaluation, Construction, MEP & Value Engineering, Start-up of Operations and ongoing Management Services for stage-based entertainment properties.
About the Roy W. Dean Grant
Now in its 30th year, the Roy W. Dean Grant has awarded over $2,000,000 in cash and donated film services to independent films. The grant is awarded to films budgeted under $500,000 that are unique and that make a contribution to society. It has been an important lifeline for independent filmmakers that help to get their projects started or finished. Without assistance from the grant, many excellent and important films may never have been made.
Past winners of the grant include the Emmy winning Mia: A Dancer's Journey, 2019 Sundance Film Festival selection Raise Hell: The Life and Times of Molly Ivins, and the acclaimed documentary Kusama-Infinity which is now in distribution showing in theaters around the US and world.
About From the Heart Productions
From The Heart Productions is a 501(c)3 non-profit dedicated to helping filmmakers get their projects funded and made. Besides providing funding through the grant, they offer film fiscal sponsorship to filmmakers. This allows donations made to films they sponsor to be tax deductible. From The Heart has helped independent filmmakers raise over $10 million through its fiscal sponsorship program. President Carole Dean is the best-selling author of The Art of Film Funding: 2nd Edition, Alternative Financing Concepts.
March 21st, 2021
By Carole Dean
A technologist, a linguist, and a cognitive psychologist. Ina Sofia Kalo is also the creator of Puzzle Theory (PT) for independent filmmakers. Developed by Ina over two years, Puzzle Theory is an exciting tool for independent filmmakers. With it, Ina has created a way for filmmakers to attach to their audience while making their film. As you know, finding and engaging your audience early is important because many of them will fund your film.

"Less than one percent of films reach a distributor via film festivals." Ina shared with me in a recent interview on my The Art of Film Funding Podcast. "However, let's say you get a distributor, their goal is to spend lots of money for PR and marketing, recoup their expenses, make some profit and then quickly move to the next film because you're already an old product. I think the entire system has become completely unsustainable.
"I wanted to build a humane technological system, which allows for real deep, meaningful human engagement, the way humans truly engage over time with ups and downs, with multiple points of connection, with inspiration and curiosity."
How Puzzle Theory Works
"You or your production company can register a film at any stage of production," Ina explained. "It can be any genre. Our categories are fiction, documentary, TV series or animation. You build your own page. It will have your unique URL and you can post the link anywhere.
"You have different modules that give information about you, you but basically you start curating your film using storyline. You combine original pictures and video or production shots and video with hand selected content from your existing social media accounts and pages.
"Using our proprietary technology, you can tag and extract any information from current content of your existing social media. We give you the tools to hand select only the most special pieces that you want to include with the making of your storyline."
Build it Like a Puzzle
Perhaps you start with a shot of your first day of shooting. Then, you have that one Facebook post that you selected because this post is the one that people love and you had the most response. Or include what everyone thought was very funny, put that in. Then you have let's say some video that you produced, put that in. You have Instagram that you want to post, perhaps something on your lead actress.
What you are doing is putting different social media views about your production, and information on your crew and your storyline in one place in a timeline. This can be your most valuable promotional asset. It will be one coherent narrative that can be accessed at any time, and even after the film is completed it can stay online for a small $38.00 fee per year.
How Puzzle Theory Can Benefit Filmmakers
Ina told me a story about a Swedish filmmaker who entered a Film Festival. When the festival asked him to send his materials, they expected to get a one sheet, a bio, etc. Instead, he sent them his Puzzle Theory that he'd created.
The organizers of the Film Festival were shocked. They called to talk to him about what he was doing because he had over 75,000 people who were watching the making of his film and they were in 12 different countries! The Film Festival was impressed and excited because he knew his audience and he was in constant contact with them. This gives you an idea of what you can do with Puzzle Theory.
Connecting and Finding an Audience When You Start Developing Your Film
Ina says people connect to ups and downs, to blood, sweat and tears, to real human moments way more than a packaged product. So, they are getting a look at the backstory of the film that brought you to where you are now. They feel connected and if they like the subject materials in your film, they are even more connected to you.
You can share the link to your film page with anyone over the world or people can search for your film on Puzzle Theory. You can also keep your film page private and share only a private link. This is up to you.
People may find you from being on PT where they can search by genera and find your film. PT is used by distributors to see what is being made. People share this link all over the world and you may have people find you from around the world. You can keep it private until you want to open it up to the world. This is up to you.
By posting often people can see your movement with the film. They can log on to PT day or night. Since we know the average time to make a documentary is six years and a feature is from 3 to 8 years you will have an interesting story history for your audience to connect with you.
You can link your PT information to your crowdfunding page. This way people can see the entire story of making the film and the inside information long after donating.
How to Get Puzzle Theory
At this point Puzzle Theory is by invite only. Ina is checking content and does not want violent films or nudity. She has a brilliant website and best of all she has a question and answer session monthly. You can find that on her site and get to hear her personally.
She is most enthusiastic about this brainchild of hers and rightfully so. This can be a major asset for you in your Public Relations, Marketing and Distribution. This is a place that you can proudly sit back and look at what you have achieved.
You can hear the entire interview here and get more specific information and costs. https://www.blogtalkradio.com/the-art-of-film-funding/2021/03/10/puzzle-theory-is-the-answer-to-marketing-distribution-for-indie-filmmakers
Contact for Ina and PT is contact@puzzletheory.com
Carole Dean is president and founder of From the Heart Productions; a 501(c)3 non-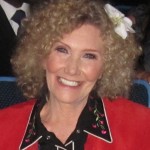 profit that offers the Roy W. Dean Film Grants and fiscal sponsorship for independent filmmakers. She hosts the weekly podcast, The Art of Film Funding, interviewing those involved in all aspects of indie film production. Her new class "How to Fund Your Film" is available on Vimeo on Demand. She is also the author of The Art of Film Funding, 2nd Edition: Alternative Financing Concepts. See IMDB for producing credits.
March 20th, 2021
Nearly a century ago, a brilliant author spurred by a self-made millionaire, provided a path that others have followed to build great businesses and obtain their dreams…including me
by Carole Dean
"The scientists of today think deeply instead of clearly. One must be sane to think clearly, but one can think deeply and be quite insane." ― Nikola Tesla
This is a great statement for funding films. Clarity of thought and purpose are paramount to success in any venture. Especially in the film industry.
I was invited to Portland Oregon to teach my book, The Art of Film Funding, and after the event I stayed to talk to filmmakers. Everyone wanted to pitch me, and I love this part of filmmaking.
One couple told me that they were raising funds to go to Australia and create a film on the mating habits of leaches. I immediately started laughing, thinking they were joking. I thought they were saying to me, how can anyone pitch this film? However, I soon realized they were serious. In fact, very serious, and so I gave them my card and asked to please let me know how their funding worked for them.
It was about six months and I got a post card from Australia saying they raised the funds and were there shooting! So, look at how easy it is to pitch your film compared to raising money for a film on leaches. If they can find the money for that film, you can certainly find it for yours.
Filmmakers are Entrepreneurs. They are Business Owners.
In our bi-monthly Film Funding Class we are reviewing the book, Think and Grow Rich by Napoleon Hill. It's amazing how many people have cited their business success came from Napoleon Hill's information. This book was published in 1937, can you believe that? It has been selling for almost 100 years.
This book conveys the experiences of more than 500 men of great wealth who began with nothing and became wealthy. All they had were ideas and clearly defined visions for what they wanted to achieve. Napoleon Hill tells us how they were successful once they understood, the "secret" that his book contains. With this information they were able to achieve their goals.
Let's see how this can help with film funding.
In the beginning of the book, the author, Napoleon Hill, reminds us that riches cannot always be measured in money. Money is wonderful and gives you the power to help those in need but some of the greatest riches can be in terms of lasting friendships, harmonious family relations and understanding between business associates.
I totally agree because I relish my relationships with people in the film industry. To me, this is one of the greatest joys life has to offer, having good associates in business with a loving family surrounding you and long-term friendships which you will find in our film industry. Just know that the people you meet in the industry will be here with you and as you grow in achievement so will they. You are always connected to them.
For example, I took filmmaker Jahangir Golestan to independent film distribution guru Peter Broderick back in 2005 with his documentary on the earthquake in Bam, Iran. I have been friends with Peter since then.
Keep everyone's card. Always keep up with the new people you meet in the industry. They are friends and you want to stay in touch even if you only see them once a year. This is the business of film. Always remember, this is a business and they are your business associates.
Andrew Carnegie Commissioned Napoleon Hill to Teach his "Secret" to Those Who had a Vision
In the beginning of Think and Grow Rich, the author, Napoleon Hill, relates a conversation with Andrew Carnegie who he calls, "the lovable old Scotchman." In the early days of the 20th century, Carnegie famously overcame his poor beginnings to become one of the richest men on earth. When Carnegie realized that Hill quickly grasped Carnegie's secrets to wealth, he asked Hill if he would be willing to spend 20 years preparing himself to share the secrets to the world.
Carnegie wanted this information placed within reach of people who do not have the time to investigate how men make money. He believed the formula should be taught in all public schools and colleges. Carnegie came to this decision after hiring many young men with little schooling and coaching them in the use of this formula which allows them to develop excellent leadership qualities. His experience with a young Charles Schwab and other ambitious men convinced Carnegie that much of what is taught in schools is of no value whatsoever in connection with the business of earning a living or accumulating riches.
His coaching made fortunes for everyone who followed his instructions. He does say that the secret cannot be had without a price. It cannot be given away it cannot be purchased for money. Mainly because it comes in two parts and one part is already in possession of those who are ready for it. I believe that is a burning desire to achieve something which all of us have. This secret equally serves those who are ready for it.
Just How Committed are You to Your Vision?
I know this to be true. When I was married and raising a child at home, I could see that there was a market for those little old short ends of film left over from production. I knew there was a business buying and selling them. Once I started that business and got it moving, two engineers came to me to be partners and finance them in the business of buying and selling used video tape. I agreed that this could be a good business. I could see how it would be easy to sell and knew I could do it.
We were already selling used 16mm film stock to TV stations and now we would have another product for my existing customers. I thought it would be easy and sometimes that's the best way to think. If I had known how difficult this expansion was, I would never have done it. I think that's how the universe tricks us sometimes, we don't know how much there is to do to achieve our visions and that's why a true dedication to your vision is needed.
Another reason I jumped for this idea is that I had no failure history. I had no one telling me I could not do this. Those things help. So, I said yes, I will go into business with you. I had an office in Studio City and one in NYC. They wanted to put in time and their knowledge of video tape as cash to buy into the business and I was to cover all expenses.
All of this was agreed on as I would house them in my office but when we came to the final contract they said no, we want to do this in our office north of LA. I said no, I can't get there often, it's too far. They withdrew their agreement.
I was left with a machine to repack 2" video tape called a Recortec that at that time cost more than a Mercedes 450SL. I called the company to return the machine and they said sure, but you will pay a 20% restocking fee. Woah!! That was a hefty fee on top of my lawyer's fee and the time I put into this expansion.
So, I had a talk with myself. If I believed in this business before why do I not believe it now? I know I can do this. Now the doubts came up. You don't know tape. You will have to learn the technical qualities, the language and only heaven knows what else, I thought. This is not easy. Then I caught myself and said, I can do this! So up to the home office of Recortec I went to learn about the machine and how it worked.
They picked me up from the airport and we were in their office at about 10am. When the salesman started talking, I thought I had just arrived in some foreign country! I did not understand a word he said. So, I began stopping him asking what is a relay? What is a diode?
Needless to say, they took me to lunch at 11am! Then put me on an early plane home. The owner called me to say that if he had known I was a woman they would not have sold me the machine. Being from Texas and growing up in the "good old boys world" I always signed my letters as C.L. Dean, so most people thought I was a man. Sorry guys, but this helped me to meet a lot of people and learn much more.
What Do You Do When You Don't Know What to Do?
I decided that I should get this machine out of LA and take it to NYC where I could put it in my rented brownstone and work on it, night and day as Cole Porter would say. I did just that and I hired a woman with engineering knowledge who had worked for NBC. She and I began to figure what this machine could do. We ran tests, if you clean tape once you get this percentage of drop outs. If you clean it twice you get less. So, some of the tapes we cleaned 10 times. Eventually we found that twice was good enough.
We were all celebrating after we made a break-through sale of tapes to a top Ad Agency in NYC. They loved the tapes at first, then called to say that they played them back once and then there was no signal. They said it's like someone took off all the oxide. I think I know who that someone was.
To learn more about tape, I took myself to Montreux, Switzerland to go to a video tape convention. On the first morning, I had my yellow pad and pens and went to this lovely hotel, walked into this room with about 150 engineers, and I was stunned. They were all dressed in black, with white shirts, most had black horn-rim glasses and plastic pen holders in their pockets next to their slide rulers. There was not another woman in the room.
I was so shocked that I just asked the universe for guidance and I went to a row and walked over a dozen people and sat by a man in black with the plastic pen holder. I began to listen to the speaker, and I took notes. The speaker said CCD more than anything else, so I asked this man next to me what is a CCD? He said, "a charged coupling device." I said, "what is a charged coupling devise?" and his face lit up with a big smile.
He said, take lots of notes and I will explain everything. I had found my engineering angel. With his education, guidance, and my determination to get my money's worth from that machine, my company became the largest recycler of video tape in the US in 5 years.
So, this is the first part of the secret. You have a vision, you have a strong desire with a clearly defined goal, once you have this then you are ready for Napoleon Hill to give you "the secret."
Once You have an Idea, a Vision, and are Confident You can Do It, What's Next?
Now back to Think and Grow Rich. We can learn from the success of these normal men who became wealthy and successful. Knowing what they did and how they did it can only aid us in producing our art and achieving financial success.
"Education has nothing to do with it," Napoleon Hill says. The secret had found its way into the possession of Thomas A. Edison and he used it so intelligently that he became the world's leading inventor although he had but three months of schooling. This secret was passed on to a business associate of Mr. Edison and he used it so effectively that although he was there making $12,000 a year, he accumulated a great fortune and retired from active business while still a young man.
Many of the men that Napoleon hill researched had very little high school let alone college. Henry Ford never reached high school. Hill says as a final word of preparation before you begin the first chapter, "may I offer one brief suggestion which may provide a clue by which the Carnegie secret may be recognized? It is this – – all achievement, all earned riches, have their beginning in an idea! If you are ready for the secret, you already possess one half of it, therefore, you will readily recognize the other half the moment it reaches your mind."
Now you want to fund your film or documentary, so you have half, you have an idea that you want to achieve, i.e., the production of your film. Now, it is only a matter of finding how this works.
Having the Conviction to ask for What You Want and Expect to Receive It
This is our first clue. Thoughts are things and powerful things when mixed with persistent purpose and a burning desire to transfer these thoughts into riches or material objects. We want to remember how powerful our thoughts are.
Thoughts are energy. Today science can read your thoughts with a machine that doesn't attach in any way to your body. A machine near your body can pick up your thoughts they are electric they are alive. They can bring you want you want or don't want, it's up to you.
The introduction of Hill's book covers the story of Edwin Barnes, "the man who thought his way into partnership with Thomas A. Edison." Hill says that we must learn "that thoughts are things." And powerful things when they are mixed with definitiveness of purpose, persistence, and a burning desire for their translation into riches or other material objects."
Edwin Barnes wanted to work with Edison not for him. This is another part of the secret, clarity of thought; know exactly what you want.
Young Mr. Barnes had two difficulties, one he did not know Mr. Edison and two, he did not have enough money to pay his railroad fare to Orange, New Jersey. However, Barnes was so determined that he traveled on a freight train and presented himself at Mr. Edison's laboratory and announced he had come to go into business with the inventor.
Years later, when Mr. Edison talked about their first meeting, he said Barnes looked like an ordinary tramp. But there was something about the expression on his face which conveyed the impression that he was determined to get what he came for.
Edison was a smart man and he saw that "special something" in Barnes. He thought this man was willing to do anything to get what he wanted and Edison was open to receive.
So, let me ask you, are you open to receive what the universe has to offer you? Think about this and get open to receive. It comes disguised sometimes.
Though Barnes was disheveled and poorly dressed, it was his intent and his strong desire that caught the attention of Edison. Because of the young man's traits and total determination, Edison gave Barnes a chance.
I guess that's what my engineering angel, Eugene Leonard, the inventor of the Chyron, saw in me; determination, and a will to learn. Whatever it was, he knew I could create this video business. He saw something in me that allowed him to put in an enormous amount of time teaching me.
Creating Your Future Means Living as if You Have Achieved Your Goal
Napoleon Hill said the most important thing was what Barnes thought. He believed that he could become a partner with Edison. His intent was so strong that it overrode his financial condition at the time. Desire wins above all else.
Barnes did not get a partnership with Edison at first but he did get a chance to work in the Edison offices for a nominal wage and this gave Barnes an opportunity to display his "merchandise" where his intended partner could see it. Every day Barnes continued his thought of being Edison 's partner. He did not give up his vision and daily saw himself as his partner.
An opportunity came but it was not what Barnes was expecting. Edison had perfected the Edison Dictating Machine and his salesman were not enthusiastic over this machine because they didn't believe it could be sold.
However, Barnes knew he could sell it, so he suggested Edison give him a chance and he did. Barnes was so successful in selling these dictating machines that Edison gave him a contract to distribute and market all over the US. During this time a sales statement was created that said: "made by Edison and installed by Barnes." This business alliance lasted more than 30 years and Barnes became very rich. Hill said Barnes proves that one can think and grow rich.
To recap: Barnes had a clearly formed idea. He knew exactly what he wanted. He had the purpose and determination to get to Edison' office and let Edison see his commitment to his genius. Edison took advantage of this by hiring Barnes and it brought them both a consider amount money.
The secret here is that Barnes would never give up his belief that he could be an associate of Edison's. He kept that believe even though he was not sure how it would work out. This is where we can use our knowledge of current quantum physics and understand that there are literally millions of ways that things can happen. You and I can't think of them we can only think of a few ways, but the universe has a broader scale on everything. The fact is his determination, his desire and his clearly defined future are what brought Barnes success. He knew he wanted to be a partner with Edison and he made it happen.
What do you want with all of your heart? Find that. Write it out so you have a clearly defined goal. Begin to live as if it has already happened. Know that thoughts are energy and your thought are all positive, your thoughts coincide with your goals. You are confidence you can do this.
Do what you need to do to achieve your goal on a daily basis. Keep the universe thinking you already have this in your life. Then pay attention to what the universe sends you and be ready to receive.
Carole Dean is president and founder of From the Heart Productions; a 501(c)3 non-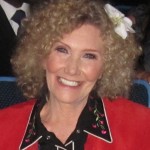 profit that offers the Roy W. Dean Film Grants and fiscal sponsorship for independent filmmakers. She hosts the weekly podcast, The Art of Film Funding, interviewing those involved in all aspects of indie film production. Her new class "How to Fund Your Film" is available on Vimeo on Demand. She is also the author of The Art of Film Funding, 2nd Edition: Alternative Financing Concepts. See IMDB for producing credits.
March 20th, 2021
There are many ways to get your film funded. But all of them rely on believing in yourself, your talent, and having the faith in yourself that you can manifest it.
by Carole Dean
I love David Spangler's excellent little book, The Laws of Manifestation. Discussing its lessons and how it applies to creating success in your work and career, is a regular part of what I teach filmmakers in my classes.
His explanation of manifesting and his explanation of the universal laws governing it make sense.
Levels of Manifestation
David says there are several levels of manifestation. "The mechanics of manifestation depend on a person's level of consciousness. An understanding of this throws light on what is meant by laws of manifestation.
"The physical level is experienced by everyone and it represents our most obvious level of manifestation. On this level physical energy is expended through some form of labor. This is the means used to bring manifestation about. We call this working for a living. And we work obviously with these laws to accomplish our manifestation.
"They are natural, economic, religious, social laws and we do not consider them to be supernatural. This denotes a willingness to expand physical energy through the appropriate form of work and labor. There's also a new dimension where the energies of the emotional realms are added. This might be the manifesting of good health when physical or medical attention is not available or it is ineffective, this could be faith healing.
"There is also the need for requests where you ask in prayer for what you want and release it to the universe with the faith that it will return to you. This factor is a manifestation of faith and the energy of devotion. Where there is faith there is trust, security, lack of tension or worry. Your work becomes a joy and one is more open to being guided into the kind of labor that is truly fulfilling."
I see this a lot with filmmakers once they have gotten into the state of mind that their film will be funded. They trust that the money is available for the film and they know they will bring the film in on time and under budget.
She Willed it So and it Happened
Here is an example I can share with you. One of our fiscally sponsored filmmakers was making a film about the drugs in her small town and the film discussed how a large percentage of the population were on drugs. Her goal was to show the film to express the need that we work together to help heal these people from addiction and prevent more from falling into drugs.
She raised $180,000 and quite a bit of it was during the Covid-19 pandemic. She never stopped funding. For funding parties, she did everything she had planned as if Covid-19 would not prevent her and it didn't.
She had the faith that people would support this film and she "willed it so" and applied for and won grants. I should have mentioned early on that she's a first-time filmmaker. She just didn't know that she couldn't do it. Sometimes that's the best place to be. Not to know you can't do it.
Never did she have this fear and worry thinking that no one will give me money during a public international health crisis. Her thinking was of course they'll fund this film. It's urgent and we must solve this drug problem. This is the right attitude for raising money.
Please consider outlining the benefits of your film. Remember them daily and use these benefits to create your self-confidence and maintain it. You are greatly needed to bring us important information on documentaries and brilliant films to keep us entertained and enlightened.
I know this is a hard time for independent filmmakers but now is the time to have the faith of Job. You must know that your film will be funded, and it will be seen.
Don't Get in a Spin Over Your Film
In his book, David Spangler brings up one of my favorite parts of the Bible. It's from the sermon on the mountain, Matthew 6:28.
'Consider the lilies of the field, how they grow; they toil not, neither do they spin and yet I say unto you, that even Solomon in all his glory was not arrayed like one of these. Wherefore if God so clothes the grass of the field which grows today and tomorrow is cast into the oven, shall he not much more clothe you.'
When times are tough, you need to read this statement and "feel" into its meaning. If the plants do not work, they toil not, and they don't get in a tizzy, "neither do they spin and yet I say unto you that even King Solomon in all his glory," meaning how well he lives and dresses and his riches, that these lilies of the field are as beautiful as King Solomon in all his wealth.
Perhaps it's because the lilies know how beautiful they are. They know that to us they are pieces of art. They know their job is to bring us beauty and they do that without any toil. This means that you with all your many talents can also bring us your art without so much toil. Your faith is what you need.
Once you lock onto the benefits of your film you know how important it is to get your story to the masses. The more you believe in yourself and your film, the easier it will be to fund it and find the right crew.
The Importance of Faith in Manifesting
This takes me to one of my favorite poems. It was written by Matsuo Basho who was the most famous poet of the 17th century Edo period in Japan. He is recognized as the greatest master of haiku.
His poem is:
Sitting silently, doing nothing, spring comes, and the grass grows by itself.
Your meditations can bring you money. That's right. By taking your film to a silent place for a 20-minute meditation.
It is very simple. At the beginning, as you sit down and get comfortable, you make a request to the universe to help you do what is necessary to fund your film. Just make an ask of the universe and then let it go. Now you want to listen to the little voice inside you. When you hear the little voice say, call Sarah, and see how she is.
Then do it! You may find that Sarah just inherited some money and wants to help fund your film. You have asked so you can expect an answer. It will come to you.
I know that is a little far out, but all of this is to explain to you how important faith is in manifesting. It is the cornerstone of manifesting you really need to believe you can get what you want. You want to feel it, know it, and use your emotions to pretend it already exists.
Emotions like joy, confidence, and happiness, always work in your favor. When you are constantly sending up love and gratitude to the universe and thanking them for the small and important things you have in your life then you are living in faith.
Create Mantras to Pretend You Have What You Want
When you are going to bed at night, tell the subconscious that your film is fully funded. When you are visualizing that you're sitting in the theater watching your film on the screen with a packed house, when you're constantly sending out emotions of success, achievement, and joy, then these emotions help the universe to move the energies around so that what you need is brought to you. Pretend you have what you want.
You want to be saying, "my film is winning awards, people love it, and I am successful." Now the universe is very clear on what it is that you want. They can easily send more opportunities to you. It's up to you to be looking for them.
It's just as if someone in a tennis game hits a serve, a really great serve. You know your job is to return it, so you must be there and be present. You must be prepared to return it. You must be on your toes and moving in whatever direction is needed to successfully return that ball. That's what you want, to be in a position where someone is interested in you and asks about your film. Now, you have what you want, an opportunity to pitch your brilliant film and engage someone.
When a friend calls and says I'm attending a zoom party tonight, do you want to join me? Before you say I'm too tired or I don't know I had a bad day, say who will be there? Are there any people that might fund my film? Find out if the universe is behind this request and if so, please attend.
In most film groups, there's always someone that you can talk to about your film. Remember when people ask what you are doing, you want to say I'm raising money for my film. I'm looking to raise $40,000 on my documentary, we're in the production stage, and I need funding to shoot. Or I'm in the post-production stage and I need $40,000 for my archival footage. Let them know your passion, you might say, "I've already put in two years of work and my brilliant film is coming together quickly."
People want to work with filmmakers who are talented. Remember you need to realize how talented you are and never let on how much hard work is involved in filmmaking. Maintain the idea that it's all glamour and glitz and bring people in by your enthusiasm and your love of the film industry.
Let them know of your many talents. Staying positive is the key to funding your film. No matter what's going on in your life this is where your faith comes in. This is paramount to funding, your faith in yourself and your abilities, your faith in your script or your documentary. These feelings and beliefs must be part of your DNA. You must have the faith of Job, be full of confidence and exude success.
Faith vs. Hope
Faith is quite different from hope. Faith is a powerful energy to put in your proposal and your deck. The faith you need to have is that the money is there, and you will finish the film. Hope means your wishing this will happen. There is a lot of power in your proposal and your speech when you use the word faith. We know that you will do the work and feel confident thank you can achieve the end result, i.e., completing and funding your film.
Hope means to me (and a lot of other grantors and funders), that you're not sure. It's a lack of belief. You hope something will happen or hope you can make the film. What we want to hear in your proposal is confidence and faith in yourself and your project.
Never put hope in a proposal or an outline or anything you give to anyone. Always keep very positive statements in your paperwork. You want to say we're shooting on this date, we are doing post on this date, and we are releasing the film on this date. There is no hope about this, it is a fata accompli.
I can honestly say that I have seen people that willed things to happen. Their faith and belief were so powerful that they saw what they wanted and they did what they had to do to achieve it. They firmly believed daily that the funding was there, and they made the film. They willed it to happen.
We as human beings have that potential, we can will something into being and that is part of manifesting. This is truly your faith in action. There is nothing more beautiful than someone who says I know I can do it those are the people you want to work with.
Making this Film With, or Without You
When I ran my film business, I had a dear friend named Frank Smith who worked at Kodak. In my opinion, he was the best dressed man in Hollywood! He always looked sharp. Frank was a lovely man, and he was the person that people had to pitch when they wanted free film.
I asked Frank one day "how in the world do you make a decision on who gets it and who doesn't?" And we were good friends, so he was honest with me. He said that when a filmmaker called him and started to pitch the film, he would lean back in his chair, get comfortable, put his feet on the desk, and be ready for 10 minutes of information. That is exactly what happens when people pitch me. I'm used to it. We just relax and listen to what you have to say because we're listening to every word believe it or not.
While we are listening, we are thinking, will this person finish the film? How powerful is their belief in themselves and the film? We're not thinking, hey this guy has never made a feature, he has only made three shorts, and he wants to do a feature? That might be a minor part of it but the real thought is how convinced is he or she?
Frank said, "I listen closely and when they get to the point where they say or infer, I'm doing this with or without you, I pay attention."
Frank said that was when, "the feet come off the desk and I sit up and I say OK now wait a minute. Let's talk about this." Then he starts asking questions like who is the director, who is your DP and what is your plan for attachments? Because his job is to find the up-and-coming filmmakers. He could not miss one and let them go to my company where we would sell them short ends or, heaven forbid, they go to Fuji film.
He knew that if we saw their potential, we might give them a great deal on new and short ends. And he could not lose a filmmaker to anyone. He had to be very discerning on who he chose and when they said I hope to raise the money, or I should be able to raise the money and especially, I HOPE TO FIND THE MONEY, that's when he said my allotment for the year is gone or some other excuse.
Please recognize the fact that if you're not 100% positive it comes through in your words and your slightest lack of faith in any area will be picked up immediately.
You must be up, enthusiastic, happy. Stay up and in that place of absolute knowing that I am making this film with or without you.
Carole Dean is president and founder of From the Heart Productions; a 501(c)3 non-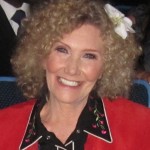 profit that offers the Roy W. Dean Film Grants and fiscal sponsorship for independent filmmakers. She hosts the weekly podcast, The Art of Film Funding, interviewing those involved in all aspects of indie film production. Her new class "How to Fund Your Film" is available on Vimeo on Demand. She is also the author of The Art of Film Funding, 2nd Edition: Alternative Financing Concepts. See IMDB for producing credits.
February 24th, 2021
Roy W. Dean Grant for Fall 2020 Goes to First Ever Co-Winners of Roy W. Dean Grant – Will Share $30,000 Cash and Production Services
The selection of the recipient of the final Roy W. Dean Grant of 2020 ends with a first. It is the first time in the grant's 29 year history that the grant is split between two films. Awarded by From the Heart Productions to an independent film that is unique and that makes a contribution to society, the Roy W. Dean Grant for Fall 2020 goes to the documentaries "La Recua" and "Nelly Queen: The Life and Times of Jose Sarria."
"These are two very different and excellent films created by filmmakers who both have given their heart, their soul, and the last few years of their lives to bring this incredible stories to the public," said Carole Dean, President of From the Heart Productions. "We honor films told with passion and are thrilled to have these films as co-winners."
In "La Recua", the first feaure length documentary from filmmaker Trudi Angell, an old desert-grown Vaquero, Dario Higuera Meza, wants to share his dream.
A traditional saddle maker in Baja California, Sur, Mexico, who turned 70 in 2018, Dario is a campfire philosopher; he's a mule-riding poet; he's a keeper of Old California traditions. He fears that the old traditions might be lost forever.
In March, he gathers a herd of mules and donkeys, builds saddles and traditional gear for his outfit, and plans an historic re-enactment of the old-time merchant pack-trains that once traveled through that rugged mountain country over 100 years ago. His 8-year-old grandson becomes his right-hand man along the two-hundred-mile fading mission trail by mule-back herding a pack train of donkeys from an oasis in the heart of the Sierra de la Giganta, all the way to La Paz.
He and his family packed a load of Goat Cheese, Dates, Sugar-cane Candy, and 10 gallons of famous Comondú Wine… just for the sake of history! He overcame hardships of health, rattlesnakes, and hot days on dusty, forgotten trails in order to honor the memory of Lower California's "long-haul" equine merchants – Los Arrieros – the muleteers of Baja's donkey pack-trains.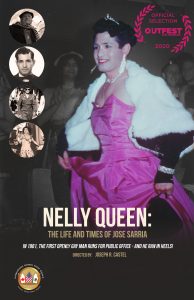 From filmmaker Joseph R. Castel, "Nelly Queen: the Life and Times of Jose Sarria" examines Jose Sarria who,in 1961, is the first openly gay man to run for public office in the United States – and he runs in heels!
As a drag performer at a San Francisco beatnik bar, The Black Cat Café, the former World War II veteran, decides to run for City Supervisor after local officials threaten to shut down all the gay bars. Jose's opera parodies bring in hundreds of gay clientele every weekend, and he exploits that fame to inspire the fractured community to unite. Jose's cabaret platform serves as a podium to teach his closeted customers to not only believe in his slogan, 'Gay is Good,' he rallies them to support his political campaign.
Jose inspires oppressed men and women to stand up for themselves. He fights for their right to love who they choose to love. The tragedy is that his activism pushes his lover, Jimmy, away, and in the end he can't save the one he loves the most from a self-destructive path.
In addition to the $3,000 cash prize, the filmmakers will divide $15,000 in in original music written by well-known composer David Raiklen, $6,000 in animation services from Emmy winner Charlie Canfield, $700 one week DSLR camera package rental from Birns & Sawyer, and more from many other heartfelt film industry donors.
About the Filmmaker – "Nelly Queen: The Life and Times of Jose Sarria"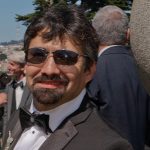 Joseph R. Castel (Director/Producer/Writer/Editor) – Joe Castel is a journalist, producer, screenwriter and playwright whose work has explored Latino history and identity for over 20 years. Castel's producing credits include RECORDAR, a documentary about his family's immigration from Mexico to Illinois, currently in the Art Institute of Chicago's permanent collection. He also co-wrote and produced the play THE BLVD, critical recognition in its premiere run at West Hollywood's Macha Theatre.
Castel, along with his co-writer, was awarded a Corporation for Public Broadcasting development grant to HERO STREET, a feature-length screenplay that relates the true story of eight Mexican American war heroes who hail from the same street in suburban Illinois. As a writer, Castel has worked as a public relations consultant/reporter for numerous entertainment magazines and holds a Master of Arts degree in Communication Studies from the University of Iowa.
About the Filmmaker – "La Recua"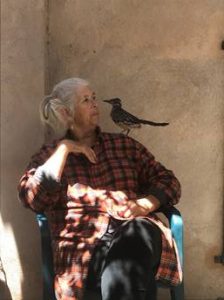 Trudi Angell (Producer / Director) is an award-winning organizer of rural, sustainable tours in Baja California Sur, Mexico. Since 1986 she has organized mule-pack trips to renowned World Heritage Rock Art sites and famous road-less ranches, missions and villages in the heart of the peninsula. She was an Associate Producer in 2007 for Corazón Vaquero, a timely documentary portrait of Old California ranch lifestyle.
Thirteen years later, at age 65, this is her first full-length documentary, having worn many sombreros for the past 4 years as Producer/Director/Head of Logistics/Translator and more!
About the Roy W. Dean Grant
Now entering its 30th year, the Roy W. Dean Grant has awarded over $2,000,000 in cash and donated film services to independent films. The grant is awarded to films budgeted under $500,000 that are unique and that make a contribution to society. It has been an important lifeline for independent filmmakers that help to get their projects started or finished. Without assistance from the grant, many excellent and important films may never have been made.
Past winners of the grant include the Emmy winning Mia: A Dancer's Journey, 2019 Sundance Film Festival selection Raise Hell: The Life and Times of Molly Ivins, and the acclaimed documentary Kusama-Infinity which is now in distribution showing in theaters around the US and world.
About From The Heart Productions
From The Heart Productions is a 501(c)3 non-profit dedicated to helping filmmakers get their projects funded and made. Besides providing funding through the grant, they offer film fiscal sponsorship to filmmakers. This allows donations made to films they sponsor to be tax deductible. From The Heart has helped independent filmmakers raise over $10 million through it's fiscal sponsorship program. President Carole Dean is the best-selling author of The Art of Film Funding: 2nd Edition, Alternative Financing Concepts.
For More Information and interview requests, please contact:
Richard Kaufman
richard@fromtheheartproductions.com
February 14th, 2021
A journey of discovery to find that the future we desire and the means to achieve it are waiting for us in the Quantum Field.
by Carole Dean
I met Caroline Myss at the Monroe Institute of Applied Science in the rolling hills of Virginia. I went there to find out why I was unexpectedly popping out of my body.
No, this was not a physical injury. I wasn't throwing my back out. Founded in the 70's by Robert Monroe, the Monroe Institute is the world leader in human consciousness exploration. I was there because I was finding myself thrown into a different area of awareness and not sure why.
Caroline had begun to do health readings for people she did not know and had never met. This was before she became a five-time New York Times bestselling author and internationally renowned speaker in the fields of human consciousness.
She was there to investigate Robert and experience the institute's meditation chambers.
I thought she was one of the smartest people I had ever met, and we became good friends. We both loved Robert and his research. We teamed up to create a newsletter that we could send to the Monroe Institute mailing list as well as other people who were interested in unusual events.
I became the publisher and she became the writer/editor of Expansion. Which is a perfect name for something written and published by two women with strong Sagittarius traits!
Somehow one of these publications made its way to England and Caroline was asked to go to there and speak. That was the beginning of her career.
A Magical Place in Scotland
Fast forward a few years and she is teaching at Findhorn Foundation in Scotland. Findhorn is an unusual place that came into being using the laws of manifestation. It was a sandy area and the creators of Findhorn began to grow a garden. Through prayer and meditation, the garden produced some incredibly large vegetables. They gave the credit to the Angels who they said helped grow their vegetables.
From this meager beginning, a major source of information and education was created. As their web site explains:
The Findhorn Foundation is a dynamic experiment where everyday life is guided by the inner voice of spirit, where we work in co-creation with the intelligence of nature and take inspired action towards our vision of a better world. We share our learning and way of life in experiential workshops, conferences and events that take place within a thriving community and ecovillage.
For me to go to Caroline's workshop, I had to donate a week's labor to Findhorn. I chose to work in the dining room and clean it after the breakfast meal. At this time in my life, I was running a business with a NYC and LA office and close to 100 employees.
This one week vacuuming the dining room was better than a year with the best psychologist. It was a week of self-discovery and well worth the time and money.
After my week of servitude, it was a joy to begin a week of classes with Caroline on remote healing. Everyone in the class had no experience in such events. We were all very normal people. We'd meet and study about 5 hours a day. She is a wonderful teacher.
The shocking thing was that the last night we all put our names into a hat and then drew a name of someone in the group. Then we were told to "read" for that person. Each of us got some important insight about our chosen name. We were all shocked at our accuracy.
In Search of the Sacred
This incredible experience set me on a life path of understanding how it is possible to communicate with and get information from people at a distance. That's one reason why I love Lynn McTaggart's book, The Field, in which she investigates and demonstrates that everyone is connected through a quantum field.
While at Findhorn, I discovered The Laws of Manifestation by David Spangler. David says that manifestation is not magic. It is a process of working with natural principles and laws to transfer energy from one level of reality to another. An example he offers of this process are authors who have an idea and write the idea down as a movie or a play. It then now exists in physical form.
He talks about a writer who "has a concept which is mental. Through his speech to people, he is able to fire their emotions in response to that concept." This person has translated mental energy into emotional energy.
He gives an example of a piece of coal. By itself it is cold, a black rock, yet it can burn; It contains the potential of heat. When ignited that heat is released. Physical energy is translated into radiant heat energy.
These examples show that manifestation is a change of form or condition of being. It is not the creation of something out of nothing.
What Does Manifesting Mean?
David says, "The dictionary defines it as making clear to sight or mind, making visible." He wants us to realize that the thing that was manifested was already there, but it was not clear it was in a different state of being.
I like this description because it's true and easy to understand. You get an idea for a film, it's in your head you see it, you feel it, you know it. It lives but in another dimension for lack of a better word. Your job as a filmmaker is to bring it into this dimension.
You began an outline. From the outline you write a script. From the script you hire people and make a film. Therefore, you have manifested your idea.
The idea was there but it was up to you to bring it into this dimension. That's why lots of people can come up with the same idea at the same time. The idea was in the quantum field and discovered by those who were the most open to receive. Those would be the ones who meditate and who give themselves private, quiet thinking time. They were able to pull down this information in its full form as if it already existed.
As president of non-profit From the Heart Productions, this is something I hear this all the time. Filmmakers say to me, "I woke up in the middle of the night I had an idea for a film. I started writing down the essence. The next thing I knew I was at my computer the next day and every day for the next month and the entire script came to me."
They say it was as if they had a guide or someone on the other side helping them. Perhaps they got their ideas from the quantum field, brought them into this third dimension, and used it for their film. However, it works, this is manifesting; taking an existing idea, and moving it into this dimension.
The Universal Laws for Manifesting
There are laws around manifestation and that's what we want to consider. "That faith, which is an abstract and somewhat frightening word to many people," David suggests, "is the most important part of manifesting." He quotes Hebrews 11:1, "faith is the substance of all things hoped for, the evidence of things unseen. By their faith you shall know them." (The New English Bible phrases it in modern English, "faith gives substance to our hopes and makes us certain of realities we do not see.")
David says "that when you ask to draw something to yourself, that something already exists. It could be an idea or a picture. Artists sometimes see a picture in nature or in their head and they must draw it, put it on paper or canvas, it to bring it into this dimension.
To conjure something up from nothing is magic but manifestation is not magic. It is a natural principle or process where something is changed from one state of being to another."
I see this all the time when an idea or concept is changed into a film script. A vision is changed into a piece of art.
Sometimes I will ask people what is your logline? Please give me the film in one sentence. "I don't have it yet" they say or "I'm working on that" because they are in the middle of manifesting. This is taking it from one dimension into another dimension.
"The movement of an idea within a person's consciousness," David concludes, "from a vague ambiguous state to one of clarity and understanding is the process of manifestation. Manifestation deals with a lot more than finance. You can manifest ideas, states of being, health, as well as tangible objects."
Alright, we agree with you David because this has been our experience too. Authors Wallace D. Wattles and Stuart Wilde, who we study in our Film Funding Guidance Classes, also have said that faith is required, that you must see it to believe it, and that your ideas have to be clearly defined. You must pretend that you already have that which you want. It is a matter of bringing it into this dimension through your faith.
The Possibilities are Endless
Remember that what you want already exists on another dimension. Noble prize-winning physicist Erwin Schrodinger says that anything is possible. That in quantum physics there are millions of possibilities for everything.
This means that there are millions of possibilities for our future. It is up to us to choose the future we want and see it created using the laws of manifestation. It is our job to be very clear on what we want.
I know this is hard to do when you may be sitting with a bank balance of $100 and you would rather it was $100,000. So how do you get from one place to another? That is why it's important to study manifesting, the laws of attraction, and the principles of creating a future that we want. The more we know about the people who have already achieved this, the easier it will be for us to use.
If Scorsese can do it, Spielberg can do it, Spike Lee can do it, then you can do it.
Igniting the Energy Inside You
In my relationships with filmmakers, I'm witness to so much creativity and so many possibilities. It's easy for me to see. But you as filmmakers need to see it. You need to know you are special. You need to know that you have amazing gifts.
All of you are so lucky. You were born with immense potential. I am here to say to you that you need to daily thank the universe for your gifts. Recognized them, be proud of them. Embellish them.
It is up to you to see your full potential. It is up to you to see your future clearly. To create your vision for the future, bring your chosen future into being on a daily basis using the laws of manifesting as well as whatever else you find that empowers you to realize that you are gifted, you can make this film, you are supported by the universe.
Ask for what you want. Expect a miracle.
Carole Dean is president and founder of From the Heart Productions; a 501(c)3 non-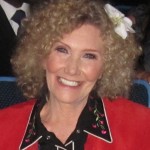 profit that offers the Roy W. Dean Film Grants and fiscal sponsorship for independent filmmakers. She hosts the weekly podcast, The Art of Film Funding, interviewing those involved in all aspects of indie film production. Her new class "How to Fund Your Film" is available on Vimeo on Demand. She is also the author of The Art of Film Funding, 2nd Edition: Alternative Financing Concepts. See IMDB for producing credits.
January 30th, 2021
Tax Law Extension Provides Major Tax Benefits for Investors of Film and Television Productions
by Carole Dean
In my recent interview with entertainment lawyer Corky Kessler, he was excited to tell us that he helped reinstate IRS Revenue Code Section 181 for five more years. The reinstated Section 181 offers tax benefits for digital media producers. This tax law is most beneficial for features and documentaries with budgets up to 15 million or 20 million. It will greatly help producers of those projects attract financing.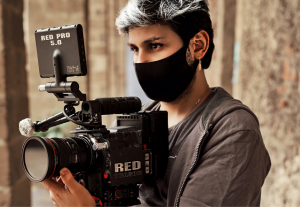 Expense Production Costs
The reinstated Section 181 is straightforward. It's the same law that was created for the Jobs Act of 2004. It's been extended and approved for five years until 2025. It allows investors in a media production to expense all production costs when it is paid. This creates a loss for the production which creates an immediate tax benefit.
The rules are that 75% of the costs of the film or television project must be spent and performed in the United States. The balance of 25%, can be shot anywhere. This means you can take advantage of other countries tax deductions like Canada or Germany. Many countries have good tax incentives for you to shoot in their country.
US Tax law 168 is still in effect so you have a choice of using the reinstated section 181 or the 168. The 168 has no limit on the size of the budget and you must "Put the film in service" to get the write off. Those are two main differences and you can only use one of these, 168 or 181.
Cover Your Investor's Money
"The good thing about the 181 is that I can cover the investor's money." Corky explained. "I can tell the investor that I can cover almost every dollar that the investor puts in. I can cover 70 to 76 cents on every dollar, which is amazing. There's no other business that you can cover their investment, 70 to 76 on the balance."
The 181 law allows up to a $15 million loss. Or you can go up to a $20 million loss if you spend a significant amount in a low-income or depressed area. For the person who has a 15 or $20 million dollar movie or even lower, the 181 is still better and you can grandfather your films.
Need Just One Day of Photography to Get Grandfathered In
"So, as soon as you have a screenplay, " Corky says, " and you have a summary budget, you are ready. You do one day of photography with some dialogue that doesn't have to remain in the project. And you need your investment documents, which I can prepare, but you don't need investors. Once you have these things, you can get grandfathered into 181 forever. That will never expire.
"Now when your film is grandfathered, you can change your screenplay or teleplay. If it's television, that's acceptable. You want one day of photography with some dialogue. You can shoot it on your iPhone. It doesn't matter, and you don't have to use it in the project. Also, the investor documents that I prepare, those can change. Once you have these set up, you are grandfathered forever. There's no end date."
How to Learn More and Take Advantage of Reinstated Section 181 for Your Film
Filmmakers that want to know more about Section 168 or the 181 benefits and how to grandfather their films, can contact Corky via email at Corkykessler@aol.com or on his cell phone at 312-925-2110.
For more information on both the 168 and 181 see this blog: https://fromtheheartproductions.com/how-to-get-your-film-funded-with-new-tax-law
Carole Dean is president and founder of From the Heart Productions; a 501(c)3 non-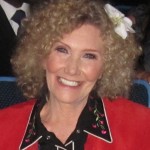 profit that offers the Roy W. Dean Film Grants and fiscal sponsorship for independent filmmakers. She hosts the weekly podcast, The Art of Film Funding, interviewing those involved in all aspects of indie film production. Her new class "How to Fund Your Film" is available on Vimeo on Demand. She is also the author of The Art of Film Funding, 2nd Edition: Alternative Financing Concepts. See IMDB for producing credits.