Filmmaker to Receive $30,000 in Cash and Film Production Services to Help Complete Film
The documentary "999: The Extraordinary Young Women of the First Official Transport from Auschwitz" has been chosen by From the Heart Productions as winner of their Summer 2019 Roy W. Dean Grant. Awarded 3 times each year, the Roy W. Dean Grant goes to an independent film that is unique and makes a contribution to society. With the grant, first time filmmaker Heather Dune Macadam will continue her work to bring this important film to the public.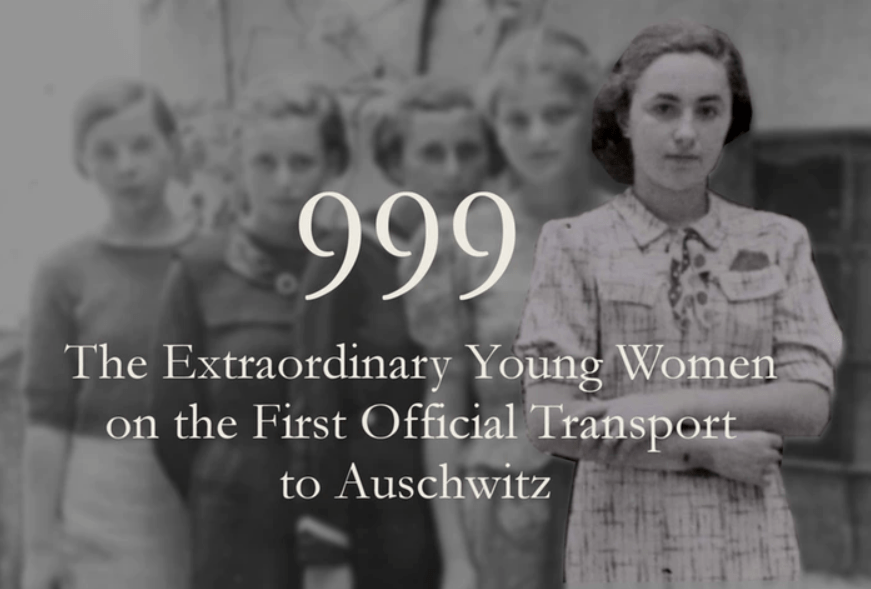 "We need to reminded of the holocaust and it's terrible toll with great films such as this." said Carole Dean, president of From the Heart Productions. "It is an amazing, untold story that we are proud to help document."
In addition to the $3,500 cash prize, the Roy W. Dean Grant Winner will receive $500 expendable, lighting and grip equipment from Filmtools, $1,295.00 Scholarship to Writers Boot Camp, 2TB ArmorATD hard drive from G-Technology, and more from many other heartfelt film industry donors.
About the Film
On March 26, 1942, a train took 999 unmarried, young Jewish women for government service–they thought they were going to a shoe factory to work. They ended up in Auschwitz. "999 – The Extraordinary Yound Women of the First Official Transport to Auschwitz" reveals the hidden story about how the Slovak government paid the Nazis to take their unmarried young Jewish women for slave labor, where they were supposed to be worked to death.
Who were these young women? Why were they chosen? How did a handful survive over three years in the death camps? Multiple narratives have been collected from survivors and families over the years that retrace that fateful transport and frame the girls' stories with 94-year-old Edith Grosman—#1970—to discover the truth of this largely unreported and completely ignored women's history about the First Official Jewish Transport to Auschwitz.
What started as a documentary is now also a book being published by Kensington Citadel Press in the US. Heather's goal is to have the documentary released with the book. The book is already creating a bit of a buzz on BookBuzz where it was picked as one of the top 10 nonfiction books for Fall/Winter 2019. Being translated into 12 languages to date, it will be released in the UK as The Nine Hundred by Hodder and Stoughton (February 2020).
About the Filmmaker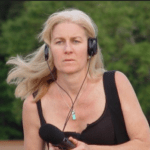 Heather Dune Macadam – Heather began her career as a performance artist and dancer with the Martha Graham Contemporary Dance Company. After an accident prematurely ended her performing career, she began writing. Her first book, was the memoir Rena's Promise: A Story of Sisters in Auschwitz, which she co-wrote with the 716th woman in Auschwitz. In 2012, the Digital Edition went viral and became an instant best seller, topping Holocaust and Memoir lists on Amazon.
She has been published by The New York Times, National Geographic, The Guardian UK, The Daily Mail, Marie Claire, Newsweek among other national and international publications, and was a semi-regular commentator on NPR's All Things Considered.
Ms. Macadam holds a Masters in Creative Writing and has received a Presidential Grant for Research from Savannah College of Art and Design and a PEN American stipend. She is the director and president of the Rena's Promise Foundation and ran the Rena's Promise Intl. Creative Writing Camp 4 Teens for 5 years, reaching out to children at risk and helping them discover their creative voices.
Her Roy W. Dean Grant Winning Film is her first film.
About the Roy W. Dean Grant
Now in its 27th year, the Roy W. Dean Grant has awarded over $2,000,000 in cash and donated film services to independent films. The grant is awarded to films budgeted under $500,000 that are unique and make a contribution to society. It has been an important lifeline for independent filmmakers that help to get their projects started or finished. Without assistance from the grant, many excellent and important films may never have been made.
Past winners of the grant include the Emmy winning Mia: A Dancer's Journey, 2019 Sundance Film Festival selection Raise Hell: The Life and Times of Molly Ivins, and the acclaimed documentary Kusama-Infinity which is now in distribution showing in theaters around the US and world.
About From The Heart Productions
From The Heart Productions is a 501(c)3 non-profit dedicated to helping filmmakers get their projects funded and made. Besides providing funding through the grant, they offer film fiscal sponsorship to filmmakers. This allows donations made to films they sponsor to be tax deductible. From The Heart has helped independent filmmakers raise over $10 million through it's fiscal sponsorship program. President Carole Dean is the best-selling author of The Art of Film Funding: 2nd Edition, Alternative Financing Concepts.
For More Information and interview requests, please contact:
Richard Kaufman
richard@fromtheheartproductions.com