Documentary on Man Dedicating His Life to Rescuing Immigrants Making Treacherous Desert Crossing from Mexico to the United States
Awarded to a finalist for the Roy W. Dean Grant that makes an exceptional contribution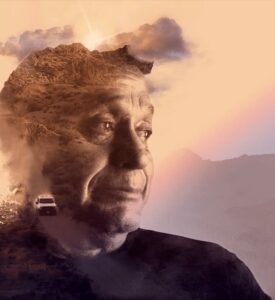 to society, "Desert Angel" has captured a Britt Penrod Award for the Summer 2022 grant. From the Heart Productions, the top-rated non-profit that sponsors the grant, will give $500 producer Séverine Tibi and to help her bring the film to a wide audience.
"It's the story of how one person can, and takes it upon themself, to change the world around them in the face of great adversity," commented Britt Penrod in selecting this film, "I'm left asking, if he can do that, what can I do?"
About "Desert Angel"
For 25 years, Rafael Larraenza has risked his life along the US-Mexico border to rescue immigrants lost in the desert. But as the years catch up with him, he worries his next search-and-rescue mission could be his last.
Intimate and poetic, it's a character study of a man driven to save others and willing to risk anything to do so.
While traversing the no man's land during filming, there were times that Vincent felt a presence. Not a haunting but a connectedness, as if he was where he belonged.
About the Filmmakers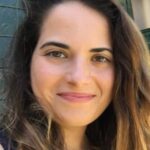 Séverine Tibi – Producer Séverine is a LA-based producer whose mission is to find, nurture and promote emerging and unique filmmakers with distinctive voices. In 2017, she co-founded the production company Sevana Films, with Anaïs Calmels in Cannes. Since then, they have produced documentary and fiction films on four continents and with international teams, which have screened at festivals across the globe. Their feature documentary, 'Fenua Aihere: The Heart of Tahiti', was broadcast on France Télévisions and is currently available to watch on all Air Tahiti Nui flights.
Sevana Films is now at different stage of production on several projects, including Lara Zeidan's debut feature in Lebanon, which won the French Film Institute's Development Award at the Desert Angel by Vincent DeLuca Crossroads Co-Production Forum, the Rotterdam Lab Award at Beirut Cinema Platform and the Special Mention Award at the Red Sea Souk.
Séverine regularly attends events and festivals as a consultant, through talent development programs and to discover the next generation of storytellers. Most recently, she was a film mentor at SXSW, a Zurich Film Festival Academy participant and a jury member at the Annapolis Film Festival.
She has also been invited to join the Sundance Institute's Producers Summit in July 2022.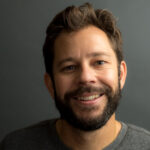 Vincent DeLuca – Director Vincent is an award-winning filmmaker who, over the past 15 years, has made documentaries on a variety of human rights topics. Having grown up in a Mexican-American neighborhood in Southern California, DeLuca witnessed what it's like to live without papers and was moved by the constant uncertainty and anxiety immigrants live with to provide for their families.
In 1999, DeLuca moved to Guerrero, Mexico to better understand the immigrant experience. His time in rural Mexico inspired him to study law and Latin American politics at Duke University. DeLuca also worked with migrant farm workers through the Farm Labor Organizing Committee, practiced law at the Legal Aid Society of San Diego and was the Director of International and Comparative Law at Columbia Law School.
DeLuca completed his PhD at the University of Amsterdam's School for Cultural Analysis focusing on the history and philosophy of human rights filmmaking, examining Latin American Third Cinema, the African American filmmakers of the LA Rebellion and, modern works by filmmakers like Merawi Gerima and Mati Diop. In addition to his filmmaking, DeLuca is committed to educating new filmmakers and is a professor of Film Production at Loyola Marymount University.
About the Britt Penrod Award
The award will be presented to one or more finalists to one of our four yearly Roy W. Dean Grants whose film is unique and makes an exceptional contribution to society. The Britt Penrod Award was made possible by a donation from its namesake who is a longtime friend of 501(c)3 non-profit From the Heart Production. Results of the award have no bearing on the eventual winner of any of the Roy W. Dean Grants.
The Britt Penrod award for the 2022 Spring Grant went to Lunchbox from filmmaker Anne Hu. Winners for 2021 include the documentary 26 Seconds for the Roy W. Dean Film Grant for the Spring Grant, The Bridge Ministry which won for the Summer Grant, and Separation which won for the Fall Grant. The Fog Catcher won for the Roy W. Dean Short Film Grant.
About Britt Penrod
Britt is president of Giant Entertainment & Management Inc. (G.E.M.) is a Los Angeles based Film & Television Studio design and development company with in depth experience in the United States, Europe and Asia.
G.E.M. delivers knowledgeable business foundations to Studio development projects that include; Market Analysis, Site Planning, Operating Financial Evaluation, Construction, MEP & Value Engineering, Start-up of Operations and ongoing Management Services for stage-based entertainment properties.
About the Roy W. Dean Grant
Now in its 31st year, the Roy W. Dean Grant has awarded over $2,000,000 in cash and donated film services to independent films. The grant is awarded to films budgeted under $500,000 that are unique and that make a contribution to society. It has been an important lifeline for independent filmmakers that help to get their projects started or finished. Without assistance from the grant, many excellent and important films may never have been made.
Past winners of the grant include new Emmy Winners Belly of the Beast and The Love Bugs, 2019 Sundance Film Festival selection Raise Hell: The Life and Times of Molly Ivins, as well as acclaimed documentary Kusama-Infinity.
About From the Heart Productions
From The Heart Productions is a 501(c)3 non-profit dedicated to helping filmmakers get their projects funded and made. Besides providing funding through the grant, they offer film fiscal sponsorship to filmmakers. This allows donations made to films they sponsor to be tax deductible. From The Heart has helped independent filmmakers raise over $30 million through their fiscal sponsorship program. President Carole Dean is the best-selling author of The Art of Film Funding: 2nd Edition, Alternative Financing Concepts and the new online class How to Fund Your Film.
For More Information and interview requests, please contact:
Richard Kaufman
richard@fromtheheartproductions.com
www.fromtheheartproductions.com
For More Information and interview requests, please contact:
Richard Kaufman
richard@fromtheheartproductions.com