Cquence for Adobe Premiere helps you create your first cut in minutes, not hours.
by Carole Dean
Larry Rosenzweig is a filmmaker who dreaded the first draft, rough cut video editing process. He knew how much it took emotionally and physically to create it. So, he decided to do something about shortening the time involved.
Partnering with two other technically trained people who all saw the need to short cut the first edit, they began raising funds to support themselves while they built a brilliant program to solve their problem.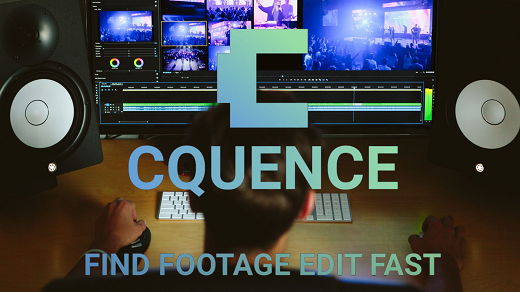 Cquence
Now ready, Cquence is a rough-cut video editing platform that dramatically accelerates the video editing workflow. Larry says, "they currently have a seamless one-click integration with Adobe Premier. Eventually we'll be rolling out integrations with Final Cut 10 and DaVinci resolve."
I interviewed Larry on my recent The Art of Film Funding Podcast and he shared more about how this program works and what's in it for filmmakers.
Larry, what does Cquence do?
A filmmaker or a video editor uses Cquence to hold your film and enable you to search for the things that you need and then very easily edit the best moments from your footage within your rough-cut editor. Cquence can be used for shorts, features, documentaries, webisodes, and may other people can find benefits by using this for large amounts of information, example, teachers can use this.
You will be able to use our platform to search for specific quotes, specific interviews, and people. You could search for a word that you remembered from an interview. And visually we also offer you the capability to search for a specific object or a location.
Example, if you want to search for all the coffee cup shots, all the mountain range shots, you will be able to find all those relevant clips from a visual perspective. And once you find the moments that you want, you're able to seamlessly drag and drop that over to our rough-cut timeline inside of Cquence.
Normally what people do is they import hours of footage into Cquence.
Who benefits from Cquence?
Cquence is most valuable for filmmakers, video editors, video producers, and this could be used for doing scripted or unscripted work.
At the end of the day Cquence accelerates the video editing workflow. What does this mean? It enables filmmakers and video editors to focus on higher order thinking and creativity. Not only do you save significant time using Cquence, but you can increase your revenue by having more time to focus on bringing in clients, to fundraise, and to create more projects.
It makes it easy to repurpose and repackage your footage into a social promo and trailer content for you to share across your social channels. Think of Cquence as a searchable archive for every project that you have because we make it easy to use footage even from a previous project.
Another benefit is if a filmmaker and a video editor want to collaborate, they are able to replace the traditional act of having to mail a hard drive or upload terabytes of footage to a cloud storage because Cquence essentially replaces that workflow.
Now that you can save 30 to 50% of your time in editing and what are your plans for the future?
We have a big vision. Our goal is to save 90% of the time it takes to create a first draft.
We have spoken with hundreds of filmmakers and video editors at this point and Cquence is available for both Mac and PC. As of today, we have an integration with Adobe, so you can download the creative cloud plugin as well, and you can easily export your rough cut from Cquence, which is on your desktop, into Adobe Premier, which is also on your desktop to continue editing, and then finish your film in your existing workflow as you have always done previously.
Can you give us another example of editing with Cquence?
I was using Cquence to edit a documentary web series and had 40 hours of footage and I felt overwhelmed to start editing. I imported all of it into Cquence. The import is simple. You can take a whole folder on your computer and drag and drop it into Cquence and then walk away, let it run over night. You don't have to sit there while it's running. This took 10 hours to import and analyze everything overnight.
Tell us about the pricing.
You can go to cquence.app and you can start using Cquence for free up to 10 hours of footage imported. And we also have a standard plan for $24 a month and a pro plan for $48 a month. Both of these plans give you a lot more footage and a lot more export options like automatically generating subtitles.
We're giving your entire audience a discount, Carole. Your audience can use the discount code SUMMER21 on checkout, and that discount expires at the end of the summer. Basically, the discount is you get first three months free on any of the plans.
You should be able to follow the steps on our website once you sign up. Your listeners can reach me at Larry@cquence.app.
Carole Dean is president and founder of From the Heart Productions; a 501(c)3 non-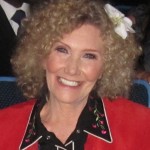 profit that offers the Roy W. Dean Film Grants and fiscal sponsorship for independent filmmakers. She hosts the weekly podcast, The Art of Film Funding, interviewing those involved in all aspects of indie film production. Her new class "How to Fund Your Film" is available on Vimeo on Demand. She is also the author of The Art of Film Funding, 2nd Edition: Alternative Financing Concepts. See IMDB for producing credits