When you realize what a colorist does, it's easy to understand why no one knows they exist.
by Carole Dean
Sam Dlugach won our Roy W. Dean Film Grant in 1996 and is one of the best colorists in LA. He has over 30-years' experience working with all types of films. Sam works for a major production company, but moonlights helping indie features and documentaries. He generously gives us his time to serve as a judge for the grant and donates he services to the winners.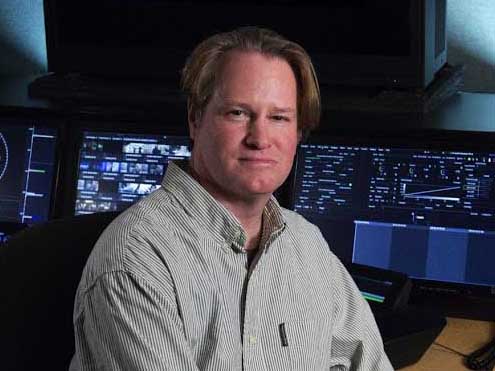 I recently interviewed him for my The Art of Film Funding Podcast and asked him how to help filmmakers understand how important a colorist is for their film.
What Does a Colorist Do?
Sam equated the coloring of a film as the same as mastering is for audio. After a song has been recorded and mixed, then mastering is the final process before it goes to distribution. That's like putting the final polish on your films' audio. Well, that's what coloring is for the image.
"We can take some beautifully photographed work," Sam said, "and enhance it just that extra 10% or 15% to make it even more impactful in terms of emotion that we want the audience to feel."
He explained that no matter what you're shooting, whether you're shooting a documentary, short film, or a feature film, you're probably using multiple cameras, multiple lenses, and you're going to certainly have all sorts of different lighting conditions. At the very minimum, what a colorist does is make all that stuff match.
Actually, when you realize what a colorist does, it's easy to understand why no one knows they exist. When they finish their job, the film looks perfect. Every single shot is lit perfectly, and all your shots match, each scene flows seamlessly, and the audience is fully engaged in the film never realizing all the work the colorist did.
Enhancing the Story and Setting the Mood
"In a more creative sense," he noted, "I'm part of the storytelling process. I'm helping the director and the director of photography set story beats in terms of the look of the film, in terms of the mood of the lighting, and the contrast ratio and certainly the color imagery.
"I have a day job where I work on TV commercials, so a lot of what I'm doing daily is emphasizing the product and de-emphasizing the background or bringing out people's faces. There's a lot of very specific stuff that I'm doing on a psychological level to direct people's eyes.
"That same sort of artistry and science works in storytelling as well whether it's episodic television, or a music video, or short film, or feature film, or documentary. Anything that I can do visually to help tell the story is my main job."
Matching Scenes and Matching Visions
If filmmakers bring great footage, then the colorist can look great as well. But many times, filmmakers have challenges on the shoot.
"They may have had problems with lenses, problems with cameras," Sam explains, "or very different lighting setups from shot to shot that have to be evened out and made to match. It's a collaborative process at best. When you're working with a team of people, if everybody's got a singular vision of what this film is supposed to be, and everybody's just working towards that one image, it can be a really great experience, and the rewards for the film can be great.
"I've always loved working with filmmakers and directors of photography because I work to achieve their vision. And a big part of what I do is to interpret what I'm being told. Some people come in, and they have a better understanding of what happens in the color bay, and some people really are intimidated, or they don't understand the process.
"It's my job to deal with all levels of filmmakers and all levels of people that walk into my room and understand what they are trying to tell me so we can find a way to achieve their vision."
What First Time Filmmakers Need to Know about Working with a Colorist
Typically, after you finish your edit, you would send Sam a version of the edit with a decision list and it will refer back to your original footage. He creates the edit timeline. He on the Baselight system and uses a $40,000.00 monitor. Sam sees everything with this monitor that your audience will see.
The first thing he does when he meets someone new is to talk about the story before he ever looks at the film. Together with the director he makes notes of scenes and shots by writing down what they mean and exactly how they are telling the story. They discuss the color journey of the entire movie.
Sam will look at the timeline of the move and talk to the director about the story. The main question is "what is the story we want to tell?" They will stop and look at shots of each scene.
"What is the emotional tone?" Sam will discuss with the director. "What are we going for here? How does this flow into the next scene? How does it relate to the previous scenes?" Sam and the director start very basically coloring from raw camera information to a finished look for that single shot.
By the end of the first session when the filmmaker leaves, they should have a good feeling about how the movie will look. They will have seen scenes from all over the movie that tell the story they have painted together.
The filmmaker goes away and Sam works for a week or two coloring. When they come back, Sam will have filled in the holes, done the coverage, and stitched the film together. Then, Sam watches it with the filmmaker and makes notes to do a trim pass and sometimes a second trim.
Sam works with people outside of Los Angeles area. He colored a fiscally sponsored film of ours in Hawaii. You can transfer files very easily now so you don't need to be in the same city as your colorist.
Seeking Passionate Storytellers
Sam loves working with independent and documentary filmmakers that are passionate and really have a story to tell.
"In a perfect world I'm invested in that story too. I care about what they're trying to say, and so I tend to gravitate lately to unique stories about human nature, about people."
Sam wants to work with filmmakers that have something to say about the times we are living in. "I love working with documentarians because they're usually trying to right some wrong. They're usually trying to expose something that needs to be exposed."
"I get a charge out of working on projects that make a difference, and so I do tend to be a little picky about the projects that I get involved with independently. There's a great thing about knowing you came through from the Heart Productions. The people that gravitate to what you're doing at From the Heart tend to be great people and tend to be impassioned storytellers with their heart in the game, and they're not just in it for the money. They're not just brazenly commercial. They're doing something that matters.
Gift to Filmmakers at From the Heart Productions
"I've met so many wonderful people from the work that you're doing (at From the Heart Productions) and from the outreach that you do with independent filmmakers. I encourage people that are in your program, and your funding programs, and your writers that you work with and filmmakers that find you to come talk to me.
"My door is open, and like I said, advice is always free. You can reach same at Samdcolor@gmail.com and the time to interview and hire a colorist is early on in production."
Carole Dean is president and founder of From the Heart Productions; a 501(c)3 non-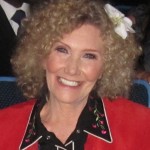 profit that offers the Roy W. Dean Film Grants and fiscal sponsorship for independent filmmakers. She hosts the weekly podcast, The Art of Film Funding, interviewing those involved in all aspects of indie film production. She is also the author of The Art of Film Funding, 2nd Edition: Alternative Financing Concepts. See IMDB for producing credits.